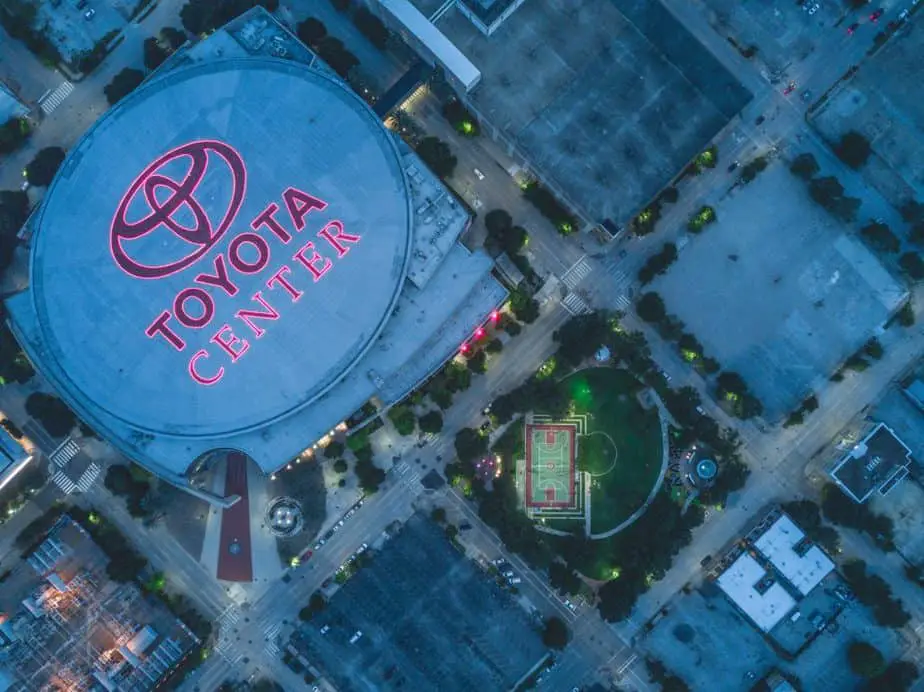 In this article, let's see Toyota Mission and Vision statement and value analysis.
Introduction
Toyota Motor Corporation (TMC) is a globally famous automobile manufacturing company that is headquartered in Toyota City, Aichi, Japan. Toyota is one of the largest automobile manufacturers in the world. Toyota manufactures more than 10 million vehicles per year & these vehicles function in every country. TMC was established by Kiichiro Toyoda in the year 1937.
Toyota Motor Corporation is a spin-off of Toyota Industries. Toyota Industries was the machine maker industry started by Sakichi Toyoda. Sakichi Toyoda was the father of Kiichiro Toyoda. Now both of the companies work inside a Toyota Group.
Toyota is a unique name as compared to other automotive manufacturers. Toyota Motor Corporation was manufactured by the Toyoda family. And the word Toyoda uses ten Japanese strokes to write but Toyota uses only eight strokes to write. Japanese culture believes that eight is the lucky number, so the Toyota name has been kept for the company.
History of Toyota
The below are the achievements of Toyota Motor Corporation. These all state the success journey from the beginning to the present position of TMC with each of the timelines.
In 1937, Toyota Motor Corporation was established.
In 1938, Koromo Plant Operation started & the Just-In-Time system was launched.
In 1947, Model SB Small Truck Production & Model SA compact passenger car production took a beginning.
In 1950, Toyota Motors Sales Co., Ltd got established.
In 1953, the Company slogan "Good Thinking, Good Products" got launched.
In 1955, Toyopet Crown launched.
In 1957, the first Japanese passenger car was exported to the US.
In 1957, Toyota Motor Sales, U.S.A., Inc. was established.
In 1958, Toyota did Brasil Ltda. Established.
 In 1959, the Motomachi plant operation started.
 In 1960, the Former Main building was completed.
 In 1961, Publica was launched.
 In 1962, the Labor-Management joint declaration started.
 In 1964, Corona RT40 launched.
 In 1965, the Deming Application Prize was won.
 In 1966, Corolla line-off.
 In 1966, Higashifuji ground was completed.
 In 1967, the Toyota 2000GT was launched.
 In 1970, Line-off ceremonies were conducted for the Celica & Carina.
 In 1970, Toyota won the Quality control award from Japan.
 In 1974, Nisshin Training Center was completed.
 In 1980, Line-off ceremonies were conducted for Soarer.
 In 1982, an Agreement concerning the merger of Toyota Motor Co., Ltd. & Toyota Motor Sales Co., Ltd. Signed.
 In 1984, Production commenced at NUMMI.
 In 1988, Camry production commenced at TMM.
 In 1989, Lexus LS 400 was launched.
 In 1989, Toyota Automobile Museum launched.
 In 1992, Production commenced at TMUK.
 In 1994, the Toyota Commemorative Museum of Industry & Technology came into existence.
 In 1995, New International Business Plan was announced.
 In 1997, Prius launched.
 In 1998, Operations at Tianjin Toyota Motor Engine Co., Ltd. started.
 In 1999, Vitz launched.
 In 1999, Cumulated production in Japan reaches 100 million vehicles.
 In 2001, Toyota Way 2001 was announced. In 2004, Partner Robots released & Hilux VIGO, the first IMV project model, launched in Thailand.
 In 2005, Toyota Group exhibits at Expo 2005 Aichi.
 In 2009, LFA launched.
 In 2012, the 75th Anniversary of TMC's foundation was marked.
 Toyota states the secret for its most advanced, reliable & comfortable vehicle services is because of its manufacturing ethics & management strategies. Toyota always fights with challenging situations in the manufacturing processes because they are very dedicated to providing valuable products to the customers. 
Toyota Motor Corporation provides vehicles like SUVs, Trucks, Cars, crossovers, hybrids, hybrid cars, hybrid SUVs, TRD Pro series, Concept vehicles, & many more upcoming vehicles that are going to enter the automotive market in the future. Upcoming products are going to be safer, comfortable & technology-oriented.   
Toyota's Purpose
Toyota is a customer's company. Because Toyota is very concerned about what people need in their vehicle, let it be in the aspect of comfort or technology. Toyota believes that customers should get the best of the best services in every manner.
Though there are various other companies available in the automotive market, Toyota wants to stay different from them all. Toyota wants to give needy services to customers before other automotive companies provide them. Toyota thinks this is a bit difficult but not impossible for them.
As every aspect of the world is growing & people or customers are also growing with them let it be in a manner of accessories, services, infrastructure, & technology. In today's world, what is good for today is never going to be the best for tomorrow. So, users or customers need constant changes in every functionality of services.
That's why Toyota always tries to get to know from the customers only what is lacking. Or what is needed? No one is going to answer these questions better than customers. So, Toyota always thinks in the perspective of the customers' needs & not in the manner of what they can provide to them.
Toyota's Mission
Toyota's Mission statement– "We will always provide quality & valuable products to the customers to keep them connected to us"
Toyota's mission depicts that they want to attract customers by providing quality & valuable products & services to the customers.
As every automotive company thinks Toyota also wants the result in the same way. Toyota wants to attract customers by providing never before given services. Never before in the manner of constantly adding up new services as compared to past services but unique for the automotive world.
Toyota believes that if the provided services are affordable to the customers then customers will always trust the brand's product irrespective of an old or new product. History has proven that customers always find the quality & quantity of services presented by the brand. There are very few customers who care about the infrastructure of the product.
So, because of this Toyota is striving hard with a focus to give valuable accessories to the customers so that they can pay affordable value to it. Toyota is very dedicated to its mission & this is going to result in a fruitful outcome from the customers to their upcoming products.
Toyota's Vision
Toyota's Vision statement– "We will always strive to attain the leading position in the global market of automobile manufacturing industry"
Every business field looks simple from the outside but the actual face of it is very different if it is being noticed carefully from the inside factors. Because each & every business person wants that their product should be in the top leading position in its respective industry.
Toyota also has the same vision. Toyota also wants to become the leading company in its sector or industry. The automotive industry is much more competitive than it seems. Because there are hundreds of companies available in the market & each one of them wants to be the best & give the best to the customers. The automotive industry also has some of the top leading companies in comparison to the world market & this is because they have been in the industry for more than a bunch of decades. And still, their game is not over, they are constantly striving to be in the leading position for the future also.
Toyota has a worldwide approach but it is not in the leading position in the world-level automotive market. Toyota is laying back in this matter. So, that's why Toyota has the vision to become the most successful & respected car company in the world-level automotive competitive field. But, Toyota will need some more years of hard work & dedication to achieve its vision.
Toyota's Values
Toyota believes that they can & they will do great things. Toyota is a very imaginative, experimental & innovative-driven company. Toyota has a strong conviction that their employees will strive hard to give their best to the customers & they are already giving their best for their company. Toyota team & its employees have various levels of values which are resulting in their success. Values are:
Every day is an opportunity
Toyota & its team believes that every day is an opportunity to grow by coming up with the most effective strategies so that the result should be as fruitful as imagined.
If you can dream it then you can do it
Toyota & its team believes if an employee can dream it then they also can do it. For that, they need a lot of work like strategy, planning, sources, infrastructure, etc. But, Toyota will always find a way for every unanswered question, so that they can achieve success.
A better tomorrow starts today
Toyota has a conviction that better tomorrow has a start today. That means if they want success tomorrow then they should work from today. Today's hard work & smartness will result in tomorrow's success. But, the very important point is that the beginning should be very powerful.
To make a difference
Toyota strives to make a successful difference in the real world by providing fruitful services to the customers or giving a valuable gift to the world. So, Toyota will always try to provide a beneficial difference to the world.
Believe in Unity
Toyota knows that unity always results in an effective & quality outcome. Because unity has a very strong power of defeating the challenges & achieving success.
These all values of Toyota make a lot of changes to its organization & also for the world because they are also teaching how to be in the real world also.
Conclusion
Toyota is a company that follows strategies & ethics both in the means it follows needed technological planning & also the precious values. Both strategy & ethics resulted in Toyota staying in one of the leading positions even after competing with the bigger & better companies.
Toyota hasn't limited itself to developing minimum models, it is constantly developing new models to present the customers with more technologies. As Toyota deals with various countries, developing the business model is a must for them. So, as Toyota itself declared on its website about the upcoming models & their features along with the details about when the particular model is going to be presented to the market i.e. the year of presenting a product to the world.
So, Toyota is in rigorous preparation for creating its fruitful future in the automotive industry.   
Frequently Asked Questions  
1. What does the Toyota logo represent?
Answer: 1990 was the year when Toyota represented its logo on American vehicles. The logo of Toyota has three overlapping ellipses which in general states that the symbol of unification of the customer hearts & the hearts of Toyota products. The background space in the logo represents the opportunities available for future growth. The logo of Toyota represents the heart-to-heart connection between the company & customers.
2. What do the various Toyota model names mean?
Answer: Toyota has a long list of models which hold various kinds of names. Some of the models' names & its meaning are given below. Toyota's models are
C-HR means Coupe High Rider.
Camry means the Japanese word for crown.
Land Cruiser means the ability to travel anywhere.
Echo reflects wide-empty space & youthful voice.
MR2 means Mid-engine, Rear-wheel drive, 2 seaters.
Mirai means future in the Japanese language.
Solara means radiant sun.
Sienna means inspired by the Italian city, Siena.
RAV4 means Recreational Active Vehicle with 4WD.
RAV4 EV means Recreational Active Vehicle with 4WD Electric Vehicle.
Sequoia means derived from the Sequoia tree which represents strength, longevity & beauty. 
Toyota Mission and Vision statement-Values Analysis