Subway is a global American fast-food restaurant chain with a focus on submarine sandwiches, wraps, salads, and beverages. Interestingly, this successful franchise was started in 1965 by a 17-year-old boy, Fred DeLuca as Pete's Super Submarines in Bridgeport, Connecticut. There are more than 37,000 Subway stores across the globe, most of them in North America and Europe. Currently, the corporation generates around $8 billion in revenue annually, more than $4 billion of which comes from sales outside of the United States. Let us read more about "Subway Mission And Vision Statement Analysis"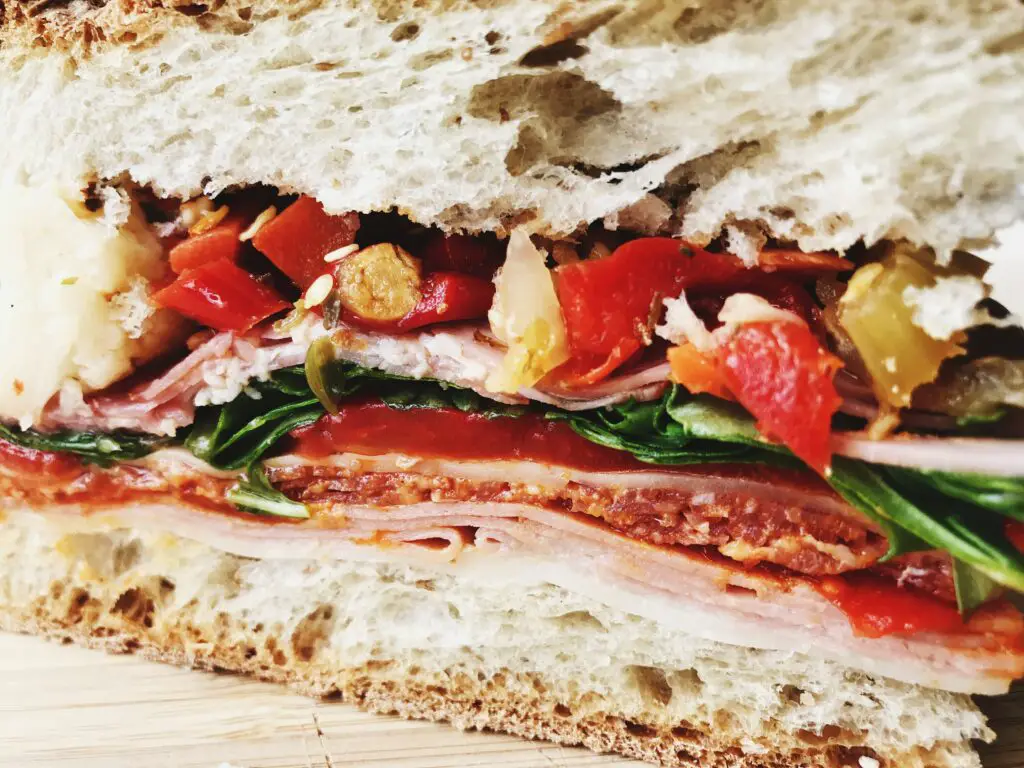 Today, it ranks as one of the most profitable franchises in the market. Its strategic market segmentation and unique branding style are responsible for establishing the company as a successful pillar. In truth, Subway's mission and vision statements are a reflection of the creativity that it has put into setting it as a renowned restaurant chain around the world with one of the fastest growth rates in the past 50 years.
However, compared to the majority of its rival fast-food chains, Subway has an extremely unique concept. This is evident in the menu and business practices of the organization. A company's corporate vision statement outlines its direction whereas its mission statement emphasizes the steps it will take to get there this article examines the mission and vision statement in grave detail
The three pillars of Subway are "family, teamwork, and opportunity." The company is driven toward the establishment's objective and vision by the principles it upholds. It is clear that the cohesiveness and corporate culture of Subway allows this business to seize any opportunity that comes along. Subway upholds an environment that is favorable for growth and development with these ideals.
Subway's Mission Statement Analysis 
The mission statement of the company emphasizes providing everyone access to feasible and accessible meal options. They are constantly working hard to maintain a high standard of service and quality in everything they do to give the consumers the maximum level of satisfaction. The restaurant's target audience is consumers who want delicious, convenient, nutritious options. One of the most significant things they believe a restaurant can do for the world is to provide nutritious meals.
Additionally, the mission statement focuses on the following components;
Improving Health
Even as a fast-food restaurant, Subway's menu options are typically healthier than those of rival restaurants. They have always prioritized the nutritional value of their products and this had assured consumers that they are having a healthy diet. Furthermore, marketing your food products as healthy proved to be a very successful and smart business strategy for the company. 
Reasonable Pricing
The most significant part of its mission statement is making its products accessible and affordable to everyone and this has worked in the company's favor in developing a loyal consumer base. On different days of the week, the majority of franchises offer specific sandwiches at a discounted price.  This is a savvy business strategy that has increased client interest in the company. The restaurant encourages people to sample numerous sandwiches and develop new favorites.
Variations In the Menu
As subway has a lot of options in their menu items, different-tasting families and groups of friends can choose menu items to sate their appetites, according to their taste  This contributes to the business' popularity among groups of people out for a day trip.
Focus On Minute Details
The company introduced lounge-style seating which was one of the initial steps in catering to the needs of customers. These seats provide a higher degree of comfort than normal restaurant chairs. And because its focus on  these minute details and willingness to change the default restaurant build to mold according to the guest's needs is the company's most impressive quality.
Subway's Vision Statement Analysis 
From this vision statement of Subway, customers can tell from this statement exactly what the company stands for.
Subway's vision statement aims to be a nutritious and well-liked restaurant on a global scale. Another thing that they focus on is creating an atmosphere where people feel comfortable and welcome. Its vision is to redefine restaurants as a place where everyone feels at home. Most notably, Subway's mission and vision statements closely align with its guiding principles, which have an impact on all aspects of the business
Every item on the menu can be customized to meet the customer's preferences and dietary needs. The company seems to have become unique thanks to the salad section's limitless filling options. To guarantee the highest level of quality, sandwiches are always made to order directly in front of consumers.
No matter which franchise a customer visits, they will receive special and personalized treatment. Special requests from customers are accepted at any time to offer them complete satisfaction. Additionally, the business values customer input since it enables them to satisfy and anticipate needs.
Conclusion
One of the biggest and fastest-expanding restaurant franchises in the world continues to remain Subway. The franchise's distinctive idea and dedication to quality have led it to hold the top spot for so many years. Offering reasonably priced and healthy quick food to consumers is one of the company's successes secrets.
To encourage consumers in making healthier decisions, the calorie count and nutritional value of every menu item are explicitly indicated. The business has added a variety of additional menu items over the years, such as salads and vegetarian alternatives. The variety of the menu has aided the business in appealing to customers with various dietary preferences.
The mission statement of Subway is helpful for figuring out how to create a workplace culture that supports work-life balance. In its mission statement, Subway claims that its personnel will completely commit to giving consumers an always fresh and exciting experience. This is an excellent illustration of how businesses might develop work-life balance policies.
Frequently Asked Questions
Q1. Does the Subway logo symbolize something significant?
The logo has proven to be very popular among customers and has remained unchanged over the decades. The two arrows on the S and Y of the logo are more than just a fancy embellishment. They supposedly represent the speed at which customers enter and leave a Subway shop.
Q2. How does Subway show social responsibility?
The Subway aims at offering a wide variety of food options while minimizing our environmental impact and having a positive impact on local communities across the world. They have shifted over the past several years to products and methods that enhance water and food quality, energy efficiency, and water conservation.
Subway Mission And Vision Statement Analysis