Disney is one of the most popular and recognizable brands in the world, with a top-leading place in the entertainment industry of the United States. Its diverse range of products and services has helped it to become a major player in media, including film and television production, theme parks, resorts, consumer products, media networks, and digital media. Let us know about the 'Disney Mission And Vision Statement Analysis'.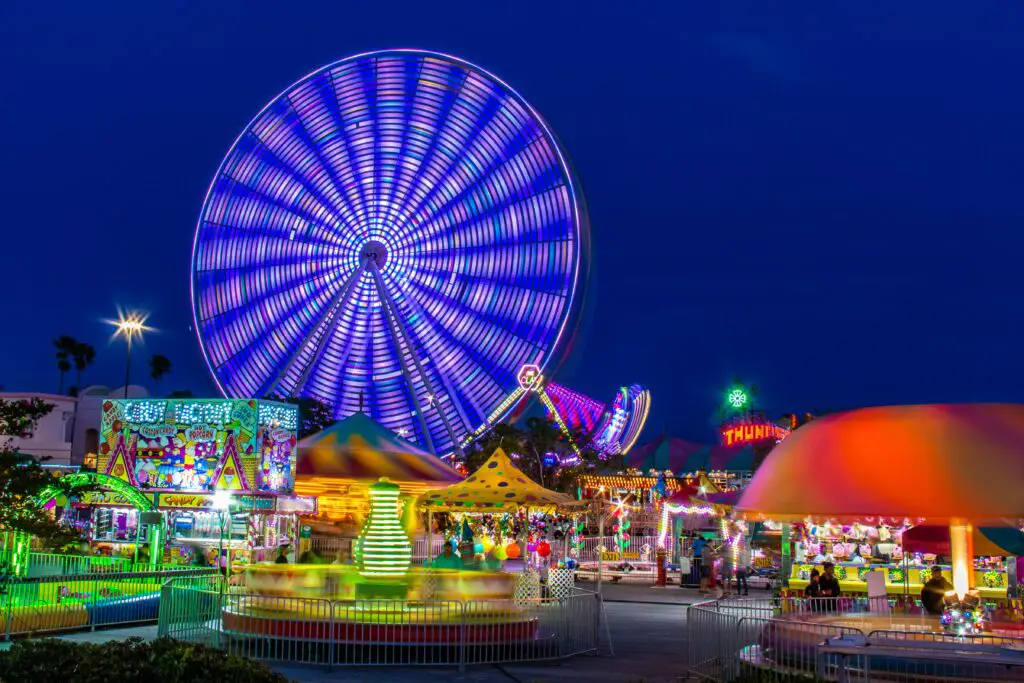 Disney's strong brand recognition and loyal fan base have helped it maintain its position as a leading producer and provider of entertainment and capture good revenue. Disney reported total revenue of $65.4 billion for the fiscal year 2021, which shows that Disney is becoming more popular day by day.
Disney mission statement
Disney's mission statement is well-aligned with its business strategy of delivering high-quality entertainment to capture a large audience from all over the world by providing them with innovative, creative, and interesting entertainment. The vision statement of Disney clarifies being a leader in the entertainment and information industry by using creative and different content which differentiates Disney from competitors while leveraging its strong brands to differentiate its offerings.
Disney
Disney, also known as The Walt Disney Company, is a mass media and entertainment conglomerate based in California, USA. The company was founded in 1923 and is known for producing popular movies and TV shows that are well-liked by audiences from all over the world, including animated movies such as Snow White and the Seven Dwarfs, The Lion King, and Frozen, as well as live-action films like Pirates of the Caribbean, The Avengers, and Star Wars.
From Mickey Mouse to Marvel superheroes, Disney has been a major force in shaping the entertainment industry and influencing generations of fans around the world.
Business strategies of Disney
Disney also owns popular TV networks like Lifetime, and ESPN and operates theme parks and the resorts, including Disneyland and Disney World. Disney's theme parks and resorts are also a major part of its success and popularity; the parks and resorts contribute nearly $18 billion in revenue.
These Disney parks offer a wide range of attractions, shows, and experiences that attract large numbers of customers, including families and tourists. Another business strategy of Disney is to focus on diversification because offering a wide range of products and services across various industries can spread risk and create multiple revenue streams.
Mission statement analysis of Disney
For analysis, we divided the mission statement of Disney into two parts, which reflect its business strategies of Disney.
Entertainment.
Story telling, creativity and innovation.
The first part is to entertain, inform, and inspire people around the globe and the second part focuses on innovative technologies that make Disney the world's premier entertainment company
Entertainment
The primary mission of the Disney Company is to entertain audiences around the world with its high-quality, creative and innovative content. Now, if we see their mission statement from a business perspective, they capture the audience with the help of their high-quality content and convert their potential audience into loyal customers.
Storytelling, creativity, and innovation
In the second part of its mission statement, the Disney Company focuses on storytelling, creativity, and innovation, which are reflected in its many successful brands and franchises, like Disney, Marvel, Pixar, Star Wars, and ESPN. As Disney knows, creativity and innovation are the ladders of success for every business. So they create their content by adopting creativity, innovation, and interesting stories that capture the attention of the audience and stand out among their competitors.
In the end, if any business captures loyal customers and makes products or services according to their needs and wants, it captures a big pie of revenue from the industry. That's why Disney can generate huge revenue because of all the perfect factors.
Analysis of the vision statement of Disney
Disney's vision statement is divided into two main components, the first is to be one of the world's leading producers of entertainment and the second is by using portfolio  to differentiate content, services, and consumer products
Becoming a leader of the entertainment industry.
Differentiation
From a business perspective, Disney's vision statement focuses on the company's goal of being a leader in the entertainment industry and its desire to differentiate its brand by providing different content, services, and products.
Becoming a leader
One of the strengths of Disney's vision statement is its emphasis on becoming an industry leader because of its content. By leveraging its iconic brands and creative talents, Disney can produce top-tier content and products in response to audience demand. 
The corporate vision Disney makes is clear in its vision statement that the brand is future-focused and wants to lead the global entertainment market.
Differentiation
Disney focuses on its portfolio of brands to differentiate its content, services, and consumer products from other competitors; that's why they provide Disneyland with such huge enjoyment.
This differentiation is crucial in a highly competitive industry, as it allows Disney to stand out from its competitors and generate customer loyalty.
Conclusion
Overall, Disney's popularity is increasing all over the world and place in the industry are the results of its ability to create high-quality content and experiences with innovation and creativity that resonate with audiences across various industries and demographics. 
The company's strong brand recognition, loyal fan base, and diverse range of products and services have helped it maintain its position as a major player in the entertainment industry.
FAQ
1. What is the motto of the Disney brand?
The motto of Disney is very famous because of its motivating words: "If you can imagine it, you can achieve it."
2. Who are Disney's main competitors?
In film and television, its competitors include Universal (which is owned by Comcast), ViacomCBS, Sony, Time Warner, Netflix and Amazon prime.
3. What distinguishes the Disney Corporation?
We all understand the value of evoking powerful emotions through compelling storytelling, and this is what makes Disney so distinctive. At Disney, the emphasis is on the narrative's force and the ability to develop a setting with a theme and characters that elicit universal human emotions.
Disney Mission And Vision Statement Analysis