The medical industry sector provides us with goods and services to treat patients with extensive care. Doctors and RN come up with preferential treatment to promote our health and can turn aside COVID-19- like dangerous diseases. If a person is passionate about helping people and wants to study anatomy devotedly both the sonography and nursing program will be the finest field for him.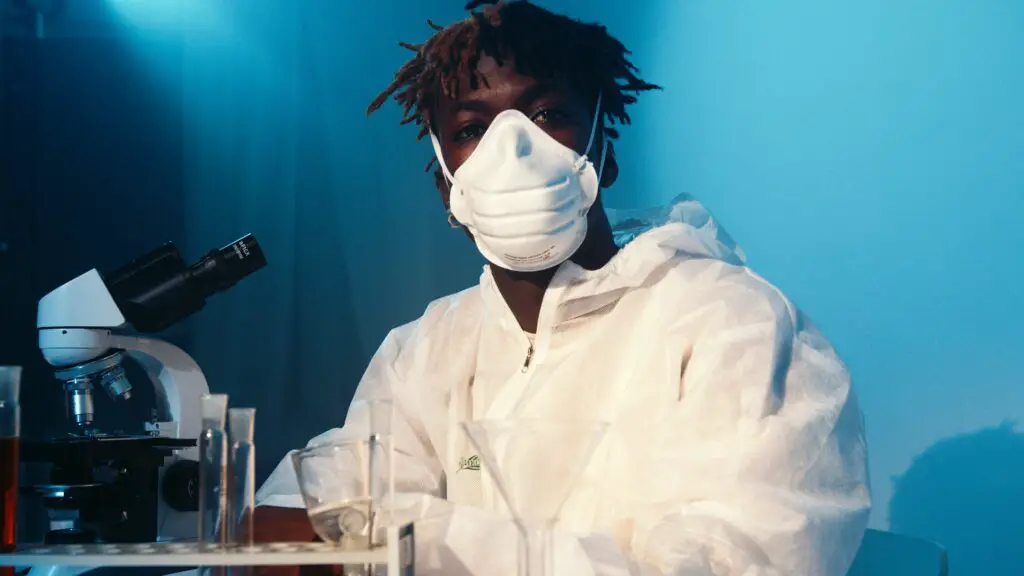 Is sonography harder than nursing?
No, sonography is not harder than nursing although all the careers in the medical field are demanding, and complicated.
Nursing is harder than sonography
The job title of an RN(Registered nurse) is to care for a patient, look after their patient's files, work with needles and injections, dress a surgery wound to promote healing, deal with bodily fluids like blood, urine, stools and also have to clean-up the patients, give them showers. They have to update the patient's charts and give proper medication orally or via IV.
The RNs have to deal with those patients who are suffering from communicable diseases that are transmitted through the air and also direct contact with a patient and also they take care of the patients who are in isolation. They have a lot of umbrellas over their head. An RN has a 12 hours duty shift but sometimes it'll be more than 15 hours in a day.
Whereas, ultrasounds have to scan the patients, diagnose them, and utilize machines for looking at the patient's organs to make sure that all are good or not but there are they are not directly deal with the bodily fluids of the patients but sometimes they do a trans-vaginal ultrasound if there is a wound in a patient they have to scan around that. They also assist the radiologists and take their orders, sterilize the ultrasound room, and clean the room. The ultrasounds work 8-9 hours shift but sometimes 12 hours in a day.
RN VS Sonographer
Registered nurse(RN) job illustration:
A registered nurse keeps track of the patients, administers medicines, seek advice from doctors, trains patients, records vital symptoms and changes in sufferers' conditions, and more.
Sonographer job description:
A diagnostic medical sonographer uses imaging machines and sound waves for creating images of our internal body parts, called ultrasounds. Then they analyze the sonographic images and consult with radiologist doctors to treat medical conditions.
Higher education of RN: (2-4 years to complete a degree)
It is possible to become a registered nurse after having only an associate degree with at least a Bachelor Of Science in Nursing (BSN). Sometimes a professional also needs to be trained in BLS/CPR and be ACLS certified. A Registered nurse's affectionate, cordial, benevolent, and warm behavior becomes the key to their success.
Certification for a diagnostic medical sonographer: (2-6 years to complete a degree)
To become a diagnostic medical sonographer certifications including the American Registry For Diagnostic Medical Sonographers, Cardiovascular Credentialing International, and American Registry of Radiologic Technologists and, also R.D.M.S needed.
Registered nurse job responsibilities
 Maintaining healthcare records.
 Administering medicines to victims.
 Recording fatal signs.
 Handling non-intravenous medications.
 Adjusting and adapting health treatment plans indicated by patients.
Medical Sonographer job responsibilities
Operating different imaging equipment, and reviewing images to sure the diagnosis.
Recognizing normal as well as abnormal imaging results and summarizing the reports to physicians.
Reviewing patients' medical history, recording those imaging results in patients' files, and preparing, and educating them about the procedure.
Work domain of RN
Registered nurses work in hospitals, home healthcare services, physician's offices, nursing care facilities, and also in some schools.
Work domain of Sonographer
They perform their work with imaging machines in a specified room, often in hospitals, clinics, or specialized labs.
Registered nurse salary
Travel nurse: $ 78,604 average
Oncology nurse: $ 76,480 average
Case management nurse: $ 72,905 average
Neonatal nurse: $71,530 average
Critical care nurse: $ 67,548 average
Pediatric nurse: $ 62,057 average
Adult-Gerontology nurse: $ 99,061 average
Women's health nurse: $ 90,725 average
Sonographer Salary
Cardiac sonographer: $ 82,101-$123,151 average
Vascular sonographer: $ 54,054-66,028 Average
Supervisor mammography: $ 69,062-$ 78,043 average
Woman health ultrasound: $ 95,605-$ 124,281 average
Conclusion
All career paths in the medical field are challenging but rewarding. Nursing is always difficult in sonography because they are working directly with human body fluids and there are a lot of chances of different contaminated diseases and also tuberculosis-like diseases. But the U.S. Bureau Of Statistics reported that employment chances of RN will project to grow 6% from 2023-2031, as fast as the average for all occupations, and about 203,200 openings for registered nurses are projected as well as grow faster each year over the decade. The pay scale of an RN is now $80,600 per year and $ 40,31 per hour on average.
The U.S. Bureau Of Labor Statistics reported that the employment RSE is 1.7%, wage RSE is 0.4% for a sonographer right now. A sonographer's median annual wage is $77,740 and also has the highest level of employment in the coming future.
But nursing is harder than sonography based on workload, direct contact with patients (deadly contaminated diseases), and overtime shifts.
Is Sonography Harder Than Nursing?