Event planners are responsible for the organization and coordination of events like weddings, conferences, parties, and more. They work with clients to determine their needs and develop a plan to make them memorable. They are the ones who turn ideas into reality and ensure that every event runs smoothly from beginning to end. They oversee all aspects of the shindig including vendors, negotiating prices, and managing budgets. Let us know about the 'Target Market of Event Planners & Marketing Strategy'.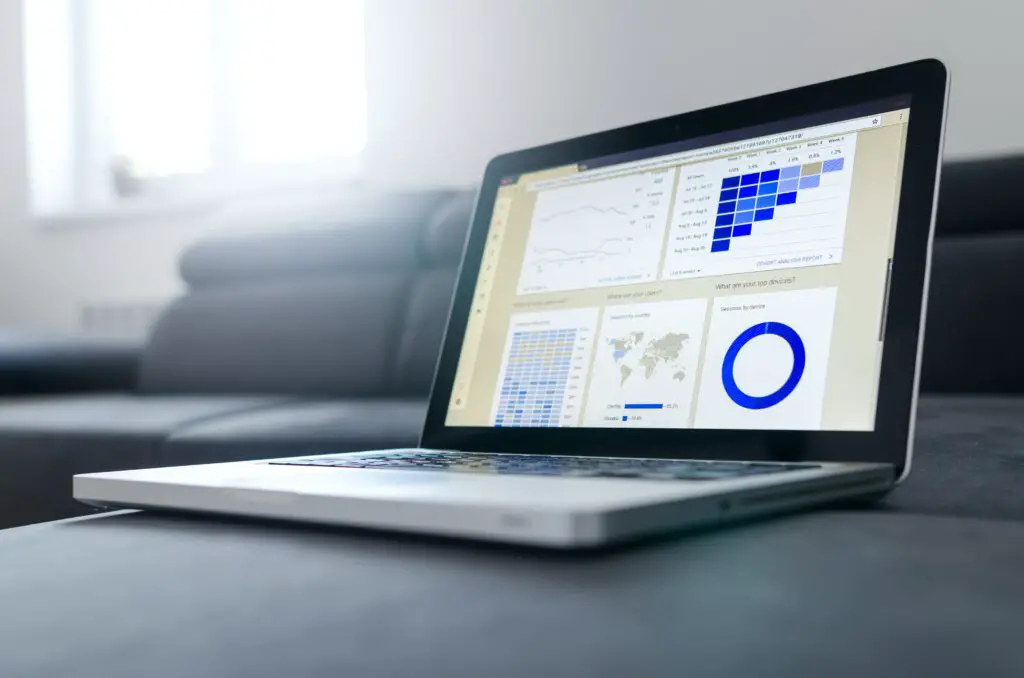 The main responsibility of Event planners is to ensure that every event goes off without a hitch. They must be highly organized, with good conversation skills, be creative, and be willing to take risks.
The target market
Event planners target large companies and corporations that are looking to host large-scale events, like corporate conferences, product launches, and galas. These corporations look for the highest quality of service and are willing to pay a premium price for it.
Corporate Clients: Corporate clients are among the biggest target markets for event planners. They often require a large-scale event to promote their business, so they look for one to help them organize and put into effect all the necessary details. They held events like conferences, product launches, brand activations, and holiday parties.
Weddings: Weddings are a big game for event planners. Most couples hire planners to help organize their wedding ceremony and reception. Event planners are responsible for helping to choose the venue, catering, decorations, entertainment, and other details for the couple's special day.
Non-profit Events: Non-profit organizations often host events like fundraisers, gala dinners, galas, and other events to raise money. This is a lucrative target market for such planners because they can help non-profits create an effective, catalog event that will be successful in raising funds.
Private Parties: Private parties are a great target market for event planners. Event planners can help organize everything from intimate dinner parties to large-scale birthday bashes. Whether it's a baby shower, anniversary shindig, or retirement get-together, event organizers can help make the celebration exceptional and stress-free.
Festivals and Street Fairs: Festivals and street fairs are a viable target market for planners. Event planners can help organize and accomplish fundamentals like selecting vendors, stage decorations, and handle permits. Event planners can help market the festival or street fair to ensure that the event is successful.
Community Events: Event planners are often hired to coordinate community events, like parades, festivals, and other large gatherings.
Educational Events: Event planners are usually enrolled to organize and manage educational events, like conferences, lectures, and other academic events.
Arts and Culture: Event planners are often hired to arrange and manage events related to the arts and culture, like film and music festivals, museum and gallery openings, theatrical performances, and other cultural events.
Trade Shows: Trade shows and other large expositions require the services of professional event planners to manage and organize the soiree.
Sporting Events: Event planners handle tournaments, like marathons, golf tournaments, and other contests.
The marketing strategy
Event planners face a wide variety of marketing challenges, from targeting the right prospects to converting leads into sales. The key to successful event planning marketing is to create strategic campaigns that target the right prospects and use the appropriate channels to reach them. Here are some marketing strategies for a successful planning team.
Develop a clearly defined strategy. Event planners must have a clear understanding of what they are trying to achieve to create a roaring fete. Goals should be specific, measurable, attainable, relevant, and time-based.
Focus on the customer experience. Event planners must be aware of their customers' wants and needs. They should strive to create a delightful ambiance and unique experiences that will leave customers wanting to come back for more.
Utilize social media. Social media platforms are a helpful way for event planners to reach out to potential customers and increase brand awareness. Platforms like Facebook, Twitter, and Instagram allow event planners to share visuals and information about their upcoming events and engage with customers.
Create a buzz. Event planners should look for creative ways to get people interested in any upcoming event. This could call for discounts or hosting special events to build excitement.
Develop relationships with vendors. Event planners should build relationships with vendors they rely upon to ensure they have quality suppliers and services. This will help them create successful events and generate repeat business.
Create a website. For any event specialist, a website is a very effective way to showcase the services and events. It should be professionally designed with easy navigation and lots of detailed information.
Network. Event planners should actively participate in networking events and join professional institutions to gain exposure and build relationships.
Leverage influencers. Event planners should look to leverage influencers with a large following to help spread the word about their social affairs. This could imply a cut price or free tickets in contemplation of a shout-out on the influencer's social media.
Promote through email. Event planners should use email to reach out to their target audience and generate interest in their gathering. Emails should be creative and include visuals and detailed information about the event.
Measure success. Event planners should measure the success of their event by looking at metrics like attendance, engagement, ROI, and customer feedback. This will help them identify areas for refinement and make sure their events are successful.
Develop an SEO Strategy: SEO (Search Engine Optimization) is an integral part of any event planner's marketing strategy. Develop an SEO plan that includes keyword research, link building, and content optimization.
With these tips, event planners can create effective marketing strategies that will help them reach the right prospects, convert leads into sales, and increase profits.
Key steps for a successful soiree
Event planners are responsible for planning and carrying out events, from small gatherings to large-scale conferences and conventions. For an event to be successful, an event planner must be organized, creative, and detail-oriented.
The first step in creating a successful event is to define objectives. Event planners should set clear targets and goals for the event, say increasing brand awareness or building relationships with stakeholders. Once the idea has been set, the event planner should create a timeline for planning the event. This timeline should include milestone dates and deadlines for each step in the event planning process.
Next, the event planner should identify and book the venue. The venue should be appropriate for the type of event and should meet the budget and other requirements set out by the event planner. The event planner should consider the logistics of the event, like the number of attendees, parking availability, and availability.
Once the venue has been booked, the event planner should select and book vendors. This includes catering, entertainment, decoration, and other services. Vendor selection should be based on the intent of the function and the budget set by the event planner.
The event planner should also create an event marketing plan. This includes designing promotional materials, creating an event website, and using social media to spread the word about the event. The event planner should also identify potential sponsors and reach out to them to secure funding for the event.
Finally, the event planner should create an event program. This includes creating schedules, assigning tasks to staff and volunteers, and ensuring that all necessary equipment is available. The event planner should also ensure that all safety and security measures are taken.
Tips to reach above and beyond
Offer Added Value: Event planners can draw in customers by providing some additional complimentary add-ons with their services. This could be discounts for booking a certain number of services or bundling packages with other services. Additionally, offering free or discounted services for referrals or loyalty programs can help to draw in customers.
Have a Unique Selling Point: What sets your services apart from other Event Coordinators? Make sure you have something that helps your services stand out from the crowd. This could be your level of experience, the quality of the services you provide, or any other unique attraction. Make sure potential customers know what makes your services unique.
Create an Experience: Customers want a function to be more than just an ordinary gathering. Event planners can create an experience that customers will remember. This could include creative decorations, interactive activities, and a photo booth.
Final words
Event planners are professionals who have the experience and competence to plan and orchestrate events of all types. From small private parties to large corporate events, event planner help to make it a success.
The success of an event planner largely depends on their ability to identify and target their market. To ensure the success of their events, Event Coordinators must know who their target market is and how to reach them effectively. With a clear understanding of who they are targeting, they can develop an effective marketing plan, and tailor their event to their target market's interests.
Event planners are the unsung heroes of any successful shindig. With their strong organizational skills, creativity, and attention to detail, event planners make planning any event seem effortless.
Target Market of Event Planners & Marketing Strategy