French businessman Bernard Arnault, who also leads LVMH, the most fantastic luxury firm in the world, controls, and chairs Christian Dior SE, better known as Dior, a French luxury fashion house. The name Dior is gender-neutral, French, and has deep ties to the top fashion world. Of course, Christian Dior is its most famous wearer. It is related to the surname D'Or, which means "golden." Let us know What are the 'Target Market Of Dior And Marketing Strategy'.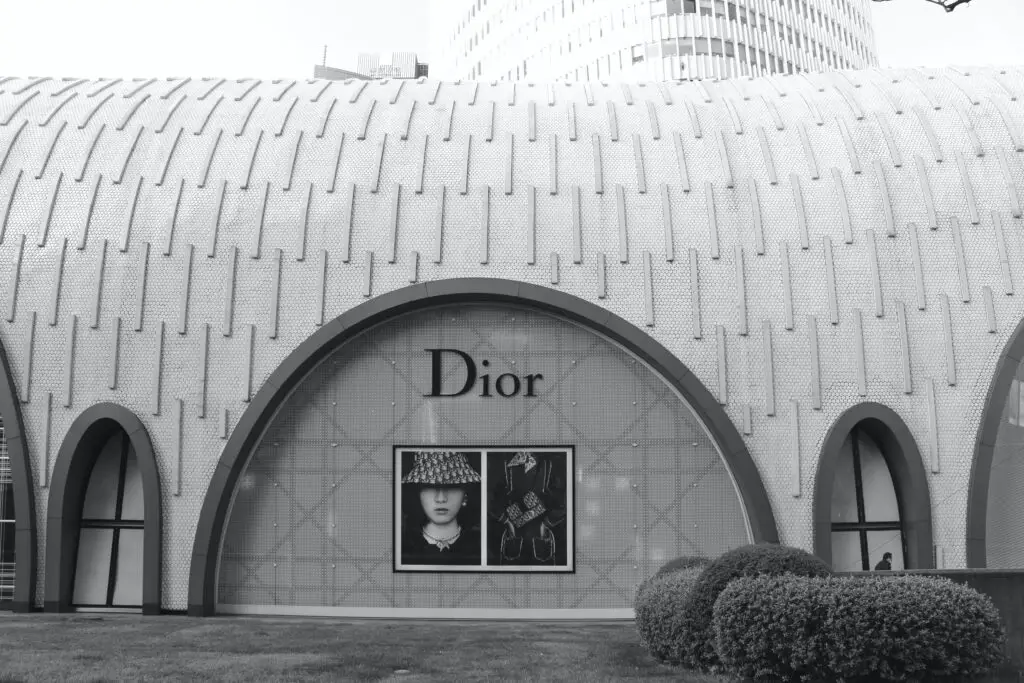 Target Market Of Dior And Marketing Strategy
A particular audience is an emphasis on marketing for premium brands. And exclusivity is the key benefit. Dior, one of the most prestigious brands in the world, is aware of this. Dior caters to affluent consumers who are always willing to spend a lot of money as long as they are guaranteed high-quality goods. The majority of its products are tailored to its customers' unique demands.
About Dior
A holding company called Christian Dior SE is involved in the creation and marketing of cosmetics and fashion accessories. Christian Dior Couture, Wines & Spirits, Fashion & Leather Goods, Perfumes & Cosmetics, Watches & Jewelry, Selective Retailing, and Other Activities are the business groups through which it works. 
The Christian Dior Couture group creates, produces, and markets premium goods. Leather purses, shoes, and other small leather products are produced by the Fashion & Leather Goods group. The Wines & Beverages group manufactures a range of wines and spirits. The Perfumes & Cosmetics group offers cosmetics and fragrances for sale. Watches are designed and sold by the Watches & Jewelry group. 
The Segment's own-label retailing operations are included in the Selective Retailing business group. Christian Dior established the business on October 8, 1946, and it is based in Paris, France.
Target Market of Dior
The goods from Dior are of excellent caliber and cost. As a result, Dior's target market consists primarily of people with high incomes willing to spend a high price for guaranteed high-quality goods. 
The target market for Dior can be divided into three categories. 
Demographic Segmentation
Dior's target demographics are divided by gender, income, occupation, and social class. Christian Dior's sex line is for women. It comprises clothing, jewelry, skin care products, and cosmetics. The Dior Homme collection caters to men. These goods satisfy the demands of customers who are prepared to spend money on themselves. Dior produces high-end goods, so the price will be high due to the brand's reputation and product quality. To accept the price of Dior items, the majority of Dior customers are professionals or in management positions. Dior anticipates that the average consumer will make between $20,000 and $45,000 a month.
Psychographic segmentation
Dior anticipates its customers to be middle- or upper-class. Dior's design has taken a noble turn that satisfies their preferences and fits the Dior image. Additionally, they are more willing to pay the price. Dior targets customers based on their lifestyles as well. Dior focuses on customers that live an elegant lifestyle since these customers are most suited to Dior items.
Behavioral segmentation
The benefit sought: Dior is aware that customers prioritize purchase reliability and customer service. Dior products come with a quality guarantee, and customers can request a one-for-one exchange if there is a problem with the product's quality. If there is a fault with the product's quality, the client may be eligible for a refund. 
Loyalty status: The customer has a moderate level of faith in Dior products since they are aware of their high quality and distinctive design. The buyer feels a connection to Dior since the product designs fit their style.
Dior intends to market our products and interact with clients in the following sectors.
Market: 25+ Age
High taste
High education
High income relative to other people
Gender: Men, Women, and Children
Social Status: High 
Shopping Budget: Once Every Three Months
Boundaries: Worldwide
Competitive edge in Dior's marketing approach
Reputable business: 
Dior is one of the fashion industry's trend-setters and has carried its history and heritage since its foundation.
Strong Parent Company: 
Christian Dior Group, which includes LVMH, Christian Dior, and several other brands in the product categories of wines and spirits, fashion and leather goods, perfumes and cosmetics, watches and jewelry, and other accessories, is the parent company of the Dior brand.
Celebrities and fashion shows are used to promote brands:
Dior has done this by supporting fashion shows, and exhibitions, and partnering with a variety of celebrities, including Rihanna, Johnny Depp, Robert Pattinson, Natalie Portman, and many more.
BCG Matrix in Dior's Marketing Plan
Three categories make up Dior's business segments, which generate revenue for the corporation. It operates in sectors such as License Royalties, Retail & Other operations, and Wholesale. Its three operating business segments are all Stars in the BCG matrix. The Boston Consulting Group (BCG) created the BCG matrix in the 1970s. It is a matrix that supports investments and decision-making. It creates four quadrants, Cash cow, Stars, Question Marks, and Dogs, based on a market's proportional growth rate and market share. Any of the four quadrants may be used to categorize products, and the tactics for these products are chosen appropriately.
Distribution strategy in Dior's marketing plan
To make its products accessible worldwide, Dior distributes its merchandise through various channels, including high-end supermarkets, multi-brand stores, e-commerce websites, and specialized boutiques. The Christian Dior Couture group has more than 4000 outlets worldwide and is present in 35 different nations.
Brand ownership in Dior's marketing plan
As of May 2017, Dior was placed 189th on Forbes magazine's ranking of the global 2000 brands and 234th on the Fortune 500 list (June 2016). According to the market capitalization value approach, the brand was valued at $42.7 billion as of May 2017 and brought in $43.7 billion in revenue.
Competitive research for Dior's marketing plan
There are too many local, national, international, and private labels, and knockoff products on the market for clothes and accessories, which is causing fierce rivalry and harming the reputation of well-known brands. Global competitors include LMVH, Chanel, Zara, Gucci, and others. One of the most well-known brands in the premium apparel industry is the house of Dior.
Market research is included in Dior's marketing plan
Companies in the luxury clothes and accessories industry are impacted by a variety of market variables. Counterfeit product brands spread negative brand perceptions. Some issues affecting businesses include changing lifestyles, fads with limited lifespans, growing labor costs, the risk of supply-side imitation, customer loyalty, and bad word of mouth.
Conclusion
Now We've learnt about 'Target Market Of Dior And Marketing Strategy', Luxury brand marketing is audience-specific, as opposed to marketing that can be used for other brands. And exclusivity is the key benefit. Dior, one of the most prestigious brands in the world, is aware of this. It's important to note that this company's marketing has placed more of an emphasis on luxury cosmetics than it has on clothing goods with overt brand references, and has been able to benefit greatly from its strategy.
Frequently Asked Questions
What distinguishes Dior from other brands?
Luxurious Craftsmanship: The beautiful embroidery and recognizable patterns used in each of Dior's collections induce sensuality. The house's clothing is made using a hidden craft that can only be executed at the pinnacle of a professional couture workshop.
How does Dior interact with its clients?
The corporation communicates with its consumers by email or postal mail as part of a loyalty program known as the "Dior Loyalty Program."
Why is a bee in the Dior logo?
Because Christian Dior envisioned his fashion house as a busy swarm of activity, the bee became a long-standing Dior icon.
Target Market Of Dior And Marketing Strategy