LinkedIn is an excellent job-search platform. If you're looking for a new job, you can use your profile to let recruiters and your LinkedIn network know  that you're interested in a new opportunity. Let us know about "LinkedIn Let Recruiters Know You're Open"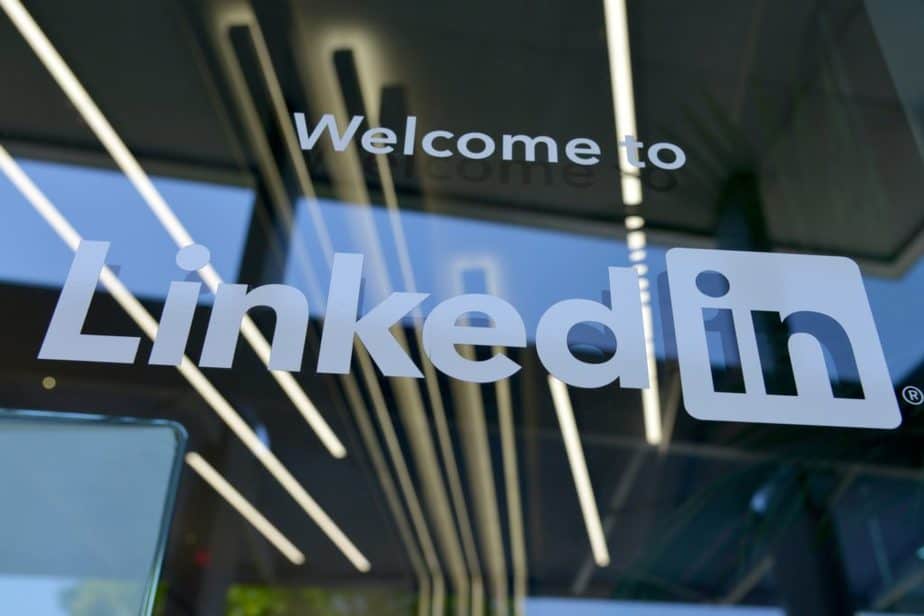 Want to know how to tell LinkedIn you're looking for a job while keeping the signal hidden from your current company? LinkedIn is a great platform to let recruiters know that you're looking for a new job. Adding the hashtag #OpenToWork  is a powerful tool  for LinkedIn users who are actively looking for new opportunities. In other words, despite vacancies, this is a solution for getting a targeted profile in front of the right people. LinkedIn Let Recruiters Know You're Open
The #OpenToWork feature is currently available worldwide on any desktop or mobile device. Learn how to always display the #OpenToWork status in search results when a user is looking for a specific candidate. This step-by-step guide allows you to activate active job searches, specify where you want them, and point out jobs of interest for a smoother job search process.
How To Enable The Open To Work Tool on LinkedIn?
So, let's start with how to enable the Open To Work feature from your mobile phone application Simply follow the steps. Let's get started.
Open your Linkedin Application on your mobile phone and Login via your ID and Password. If you don't have a Linkedin ID, you can always make a new one. Just click on Not a member? Sign Up now and fill in your details to complete the process.
After logging in you have to go to the Home section ( in the bottom left corner ).
On the upper left side of the screen, you'll see your profile photo. Click on it.
There will be a new box appearing. Select View Profile.
Your profile will be shown.
This is the main page that will be visible to all the people in your connections and all the recruiters.
You will see two options i.e. Open To and Add Section. Click on Open To and choose the desired Option. 
After doing this step your Open To Work feature will be enabled and your recruiters will know that you are interested in a job.
What Happens When You Enable the Open To Work Functionality?
When you enable LinkedIn's "Open To Work" feature, your information is passed to recruiters  looking for experts in the area of ​​your profile. Your signal is "hidden" from  your current company or affiliate recruiters, but you're expanding your job hunting by allowing a wide variety of recruiters to see your information.
Cons Of The Open To Work Feature
There are several drawbacks and limits to Open To Work that you should be aware of. To begin, if you select "Recruiters only" for who should know you're available for work, only LinkedIn's premium LinkedIn Recruiter membership will see your availability on your LinkedIn profile.
Because LinkedIn Recruiter is a premium subscription service, and it is evident that some smaller firms are still not using it, many smaller businesses and recruiting organisations may miss your signal. The method also has a disadvantage in that, even if the function "hides" your signal from your current employer, they can still learn you're searching for work. If divisions of your present company are registered as different firms on LinkedIn, they may still see your signal.
Third-party recruiters that work with your employer may detect that you are looking for a new position. Furthermore, if your boss has contacts in other firms that use recruiting agencies, he or she may simply ask them if any of their employees are looking for a new position.
Additional Steps to Prevent LinkedIn from Informing Your Employer That You're looking for a Job 
To ensure your complete privacy on LinkedIn while looking for a job is to do your search through direct messages/emails and apply for openings directly. So, while LinkedIn's software does its best to cover up the fact that you're looking for other job opportunities from recruiters at your current workplace, it may fail. If you're concerned about job hunting privacy and want to preserve your career interests without putting them at risk, don't enable this new function. The only benefit is that it might significantly speed up your job search and bring you more noticeable in the recruiter search results, but you should always take the risk involved into consideration.
Who Can Use LinkedIn's Open To Work Service?
LinkedIn's Open To Work feature is available on any desktop or mobile device and is a global product, so you do not need to live in the United States to use it. You don't even have to pay The Premium Membership to activate it; you may notify recruiters that you're looking for work with a free LinkedIn account, which the great majority of LinkedIn users use.
Other Ways To Find Job Opportunities on LinkedIn
Contact / Direct Message Recruiters Directly
In addition to using LinkedIn's new Open To Work tool, there are a few other methods I suggest to find the perfect job. To begin with, you can directly notify recruiters that you're interested in the job opportunity by sending a direct message on LinkedIn. Or we can send an email to the recruiter saying that you have interest in the specific post or position . You don't have to wait for them to get in touch with you. If you do contact recruiters, make sure you target recruiters that are specialized in your desired niche. Most of the recruiters are specialized, and they will not answer your message.
Try LinkedIn Learning
LinkedIn Learning is another option available to professionals. LinkedIn allows you to choose from a variety of courses that will both improve your existing skills, teach you new ones and add value to your CV / Resume.
You can even enroll in a course that will help you attract recruiters. You can update your abilities and learn new ones by adding them to your resume. This will increase your interest as a possible candidate and can increase your chance to crack that job.
As a job seeker, you should take advantage of this great platform.
Be Proactive
Setting up Job Alerts is a smart method to stay up to date of the newly available opportunities that match your interests and profile. You can plan them to alert you on a daily or weekly basis, and you can choose whether to get them by email or the app.
You can plan them to alert you on a daily or weekly basis, and you can choose whether to get them by email or the app. 
Include Measurable Results
You can give examples of successes from your present and prior works, and back them up with significant results and factual information whenever possible. Including facts such as account growth percentages or direct sales success rates demonstrates to recruiters that you are analytical and results-driven, making it easy for them to measure the value you bring to the company.
Tips And Tricks
Before you begin your job search, evaluate your LinkedIn profile and make any required changes to make the most of it. Check that everything you've mentioned is correct and that your previous experiences are listed in such a way that as many recruiters as possible will be interested. Also, before recruiters call, consider what topics they are likely to want to address, such as:
Types of jobs and occupations that interest you
Whether you're willing to relocate?
The size and culture of the organisation you wish to work with
Many recruiters search for candidates according to their location. As a result, you should consider where you wish to work. Use a nearby city rather than a small suburb. If you are willing to relocate, make a list of the cities in which you would like to work. If you want to work in the United States, simply put the USA in the job title.
Next, tell them what kind of work you're looking for. Check the necessary boxes to indicate full-time, remote, and so on.
You just have one chance to impress the recruiter so that he or she chooses you. That implies your LinkedIn profile should be up to date and show your strong skills. Make sure that what the recruiter reads impresses him. Make changes to your LinkedIn profile. Make sure the photograph is current, smiling, and intriguing. Choose an acceptable background image. Make sure your headline includes the jobs you're looking for rather than the "default" of your present work title. Do not copy and paste your resume into the experience section. Instead, highlight a few highlights and emphasize the outcomes you've achieved. List your abilities!
Finally, ensure that your contact information, including email and phone number, is posted and correct so that recruiters may quickly contact you.
Conclusion 
Now we have learnt "LinkedIn Let Recruiters Know You're Open", With the right mindset, the #OpenToWork status is a powerful signal on how to tell recruiters that you're looking for a job on LinkedIn. This message will show your willingness to hire, increase your chances of hearing from  hiring experts, and connect with people who can help you lead, advise, and support. However, even if you know how to display your LinkedIn profile in a small subgroup of recruiters, you can risk someone providing information about job hunting hidden to your boss.
FAQs
How safe is it to use the open-to-work feature? 
It can be difficult  to identify all affiliate recruiters out of 100,000 LinkedIn Recruiter licenses. The most obvious example is a recruiter who works as a contractor for your company. Recruiters can see your "secret" information because there is no way to know that your company is a customer. Many recruiters  do the right thing, but it's on the "honor system" and can't manage this important data.
How can I improve my LinkedIn profile using the featured section? 
Think of LinkedIn's area of ​​interest as a place to share  industry insights, or  a living portfolio. Make the most of it by showcasing your best work across multiple platforms and content types. To keep things interesting, you can change it as often as you like. It provides a variety of content for prospects, employers, recruiters, or leads. Having a high-performance and compelling area is a key factor in creating a good LinkedIn profile.
LinkedIn Let Recruiters Know You're Open