One's country is one's paradise, no matter where the person goes. He wants to serve his country by any means and one of the best ways to one's country is to choose the military field with a highly patriotic essence. Military Entrance Processing Station (MEPS) is a Defense Department that conducts a high-ranged aptitude test called ASVAB for military services. Let's learn about 'What Happens If I fail ASVAB At MEPS?'.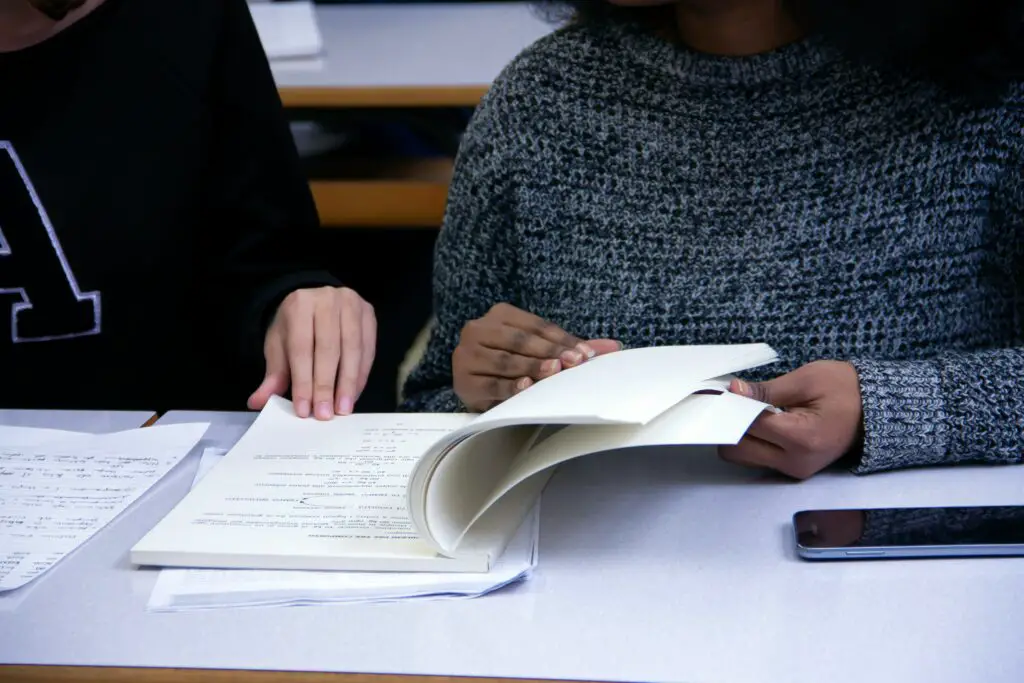 What Happens If I fail ASVAB At MEPS?
Armed Services Vocational Aptitude Battery (ASVAB) is a timed, standardized, multi-aptitude test highlighting the analytical abilities and areas of strengths and weaknesses of the candidates. It not only tells the job you are best fit for but also suggests areas matching your strengths. It is centered around abilities in science, language, and mathematics.
If you could not pass the ASVAB test at MEPS of the US, you can re-take the test. First of all, you will need to make your preparation better. You can use practice tests for preparations. After that, you can re-take the ASVAB test right after 1 month. However, if you still could make it to the second attempt, you can again take the ASVAB test with a gap of one month. Moreover, in case of failure, you can take another attempt. But this fourth attempt requires a gap of 6 months for the attempt of the ASVAB test.
ASVAB: What Happens If I fail ASVAB At MEPS?
Military Entrance Processing Station (MEPS) which is the defense department of the US takes the ASVAB test for the candidates who wish to join military services. Armed Services Vocational Battery (ASVAB) is a time-bound test used to analyze the person's best-matched job being the most widely used aptitude test in the US. 
ASVAB is only a test used for enlisting purposes. It includes arithmetic reasoning, mathematics, comprehension, paragraph, and word knowledge. The test not only tells if you are suitable for the job or not but it also suggests which branch of service can be the best choice for you considering your strengths. The test is used for ten different areas.
Test scores
ASVAB test has two types of scores. The first one is Armed Forces Qualification Test (AFQT) score. This score is used to determine your eligibility for joining the service. the minimum score to be eligible for enlisting is 31.
The second type of score of the ASVAB test is your Line score also called the ASVAB category score.  This type of score determines job opportunities for you depending upon your abilities, skills, knowledge, and strengths. 
How to know if you have passed or failed the test?
If one wants to know about his ASVAB test scores to know if he passed the test or failed, he will obtain scores from his guidance counselor which will be available after two weeks of the test. Another way is that you request the ASVAB program scorer at any time. Your test scores will be available between three months to two years of your attempt for the test.
I failed the ASVAB test
In case, one cannot score a minimum of 31 sores and fails the ASVAB test. He need not worry. He has the option of re-taking the test for multiple numbers. One can go for a second attempt and then third and fourth and so on but one needs to make his preparation better than before to pass the test.
2nd Attempt of ASVAB
If one can not pass the ACVAB test. There is no need of getting upset. One can take the second attempt right after one month. After one month, one can go for his attempt of the ASVAB test.
3rd Attempt of ASVAB
If one could not make it to the passing of the ASVAB test on his/her 2nd attempt, he or she can still go for the 3rd attempt of the test. After one month of his 2nd attempt, one can go for his 3rd attempt of the ASVAB test and pass the test.
4th Attempt of ASVAB
If after three attempts of the ASVA test, one is not able to pass the test, one can go for another attempt. But this subsequent fourth attempt is a little different from the 1st three ones. One has to wait for 6 months to be eligible for the test. If he passes the test, he will be eligible for enlisting to serve in the military.
Make your preparations better
if one could not pass the ASVAB test, he needs to keep his focus on preparing better for the test so that he can pass in the coming attempt/s. Following are a few points to make preparations better. One needs to make a proper study plan and a determination to not compromise on the plan.
 Secondly, ASVAB practice tests are available, solving those to get an idea about the nature of the test and the questions asked can be one of the most effective means of preparation. Moreover, one can go for the past exams and talk to the people who have taken the tests earlier to know what type of test it was. Knowing the Standardized Basics is also necessary to pass the test.
Conclusion
Now we've learnt about 'What Happens If I fail ASVAB At MEPS?', The ASVAB test is a multiple-question timed bound test which can be attempted through any computer system with internet access. If you failed the ASVAB test once, you can take multiple re-takes of the test with some gaps. You can take 2nd attempt after one month after 1st attempt. Similarly, 2nd attempt also needs a one-month gap. However, 4th attempt requires a 6 months gap.
FAQs
What is the minimum score needed to be enlisted for a job?
The minimum required score is 31.
Is the ASVAB test necessarily physical?
No, one can take it online through any system with internet access.
What Happens If I Fail ASVAB At MEPS?