First of all, many people misconstrue the term PMO referring to it as project management officer(which is wrong). It is a term used in consort with project management. It is a body of professionals in an organization or firm to ensure that the best project management practices are being delivered to clients while also monitoring the project's progress. They are in charge of controlling and managing their organization's projects and ensuring that it gets delivered to clients successfully without any glitch. Let us know Pmo Job Titles.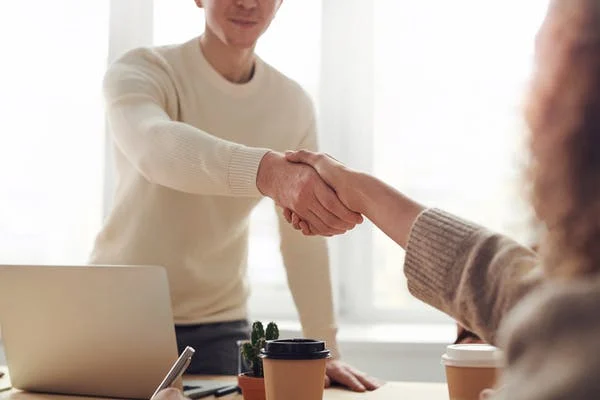 PMO job titles are PMO Lead, Project planner, Portfolio director, Programme Office Analyst, Head of project management, and more. Before discussing the PMO jobs, we will dive into the essential skills that any PMO requires and their duties.
PMO Basic Skills
A PMO must have the following skills:
Problem-solving and leadership skills.
Planning and creative thinking skills.
Budgeting and negotiation skills.
Communication skills both verbal and written, conflict management, and time management skills.
PMO Duties And Obligations 
A PMO has the following duties and obligations:
Gain support and attention of stakeholders and communicate a vision to the team.
Energetic and able to motivate team members.
Develop a detailed and strong plan.
Sharing and Allocation of necessary resources to perform work.
Maintain project documentation ans control and monitor project progress.
Manage a change control process and develop corrective actions when necessary.
Must be thoroughly organized and have scrutinizing eyes for picking out the littlest detail, etc
Different Types Of PMOs
According to PMBOK, there are 3 main different types of PMOs:
A controlling PMO's main duty is editing projects. He checks and crosschecks all project details. He makes corrections or points out parts of projects or Operations that need correction. You'll find positions like PMO director, PMO manager, etc under this PMO type.
Total control of a project usually belongs to this type of PMO. They manage and oversee projects by allocating resources to necessary and appropriate recipients. They usually control aspects of all projects across the organization. You'll find positions like senior project manager, Project lead, etc under this major. Usually, they receive reports and direct members of the controlling PMOs
Their main activity is to provide support to PMO members without being directly involved in the project. They serve as a form of consultant for the PMO team members. You'll find Jobs like portfolio support officer, project support officer, etc under this PMO type
Other common ways with which people differentiate PMO jobs are by industry, organization, or career field, mainly because PMO jobs are available in most industries. Take the following for example
The PMO jobs within this industry will work or perform projects virtually, through digital marketing, software, and any digital activity. They're usually tech-savvy and generally work in digital firms or firms in need of their services.
PMO jobs in the construction industry usually deal with buildings and structures. They work on building designs and have to remain in constant contact with project suppliers
Unsurprisingly, there are legal PMOs in firms. Their duties include supporting the organization's legal team in improving projects, contracts, or the like for clients. And of course, one has to be knowledgeable about the law before dabbling into this aspect. 
From the samples mentioned above, you'll notice that what they work on is different, what the construction PMO has to work on is different from what the legal PMO is working on. This means that no matter the career field that piques your interest, be it engineering, law, constructing, manufacturing, medicine, etc you'll almost definitely find a PMO job there.
With all said and done, we will be diving straight into PMO Job Roles or positions.
PMO Job Roles/Positions
At this level, you will see job positions like project coordinator, program coordinator, or portfolio coordinator. The jobs at this level are not exactly for newbies, they're also for people with a few years of experience.
You should expect tasks like creating projects, scheduling projects, keeping multiple documentation, distributing reports to PMO team members and your clients (stakeholders), etc. Mostly, you gain experience At this level learning about the practical aspect of project management and the tasks and activities it embodies.
This position is the best way to hone your communication and organization or scheduling skills as you're primarily everyone's assistant and you get to see how things work. If you're adept with multitasking roles and you're an active team player you'll ace this role!
You will find Jobs like project analyst, portfolio analyst, and program analyst, among others (all depending on the industry you work for) at this level. As a PMO analyst, you are continuing your practical project management education. In addition, you should improve your behavioral skills, have scrutinizing eyes to pick out the littlest detail, and possess excellent organization or scheduling skills.
Of course, you shouldn't lack analyzing skills. There are tons of roles for PMO analysts. Still, primarily you should be able to analyze data for PMO operations and optimize available resources to the fullest while ensuring that projects' requirements and priorities are fulfilled.
Possessing problem-solving, creativity, and critical thinking skills is a must because you'll need them to deal with business operations while analyzing data. You'd be an excellent fit for this job if you're interested in statistics and can handle a management workload.
PMO Scheduler/Planner/Controller
At this stage, you will come across job titles like Project scheduler, project controller, program controller, program scheduler, program planner, etc. The positions under this role usually require excellent planning and data management skills. They usually perform the duties of creating, scheduling, updating, and coordinating projects by setting deadlines for project delivery to clients. They work in cohorts with team leaders to build, evaluate, and optimize project schedules. 
This position is usually available in an organization that handles huge projects. This type of project requires extreme familiarity with project management practices.  Being tech-savvy and highly adaptable to industry trends is an important trait for this role.
Head Of The PMO Team
Project Manager/Specialist
At this stage, you are at the head of your PMO team. Although some organizations prefer to enact that project specialists are higher than project managers. technically they perform the same roles only that specialists are more familiar with the ins and outs of project management and are usually autonomous( only work for a specific niche/industry).
PMO specialists are required to have knowledge and experience in a particular industry, career field, or niche and in most cases only large organizations require them. You will come across different job titles like PMO director, PMO lead, PMO manager PMO specialist, etc at this role or position.
A project manager's primary function is to direct all activities within a project. He has to strategically assign roles to the PMO team, optimize the use of available resources and ensure that the project is successful. The risk, quality, success, failure, and all other responsibilities of a project fall heavily on the project manager. This means that he has to shoulder the results his leadership produced. He ultimately executes projects and optimizes resources and manpower to meet and deliver services to their stakeholders.
PMO Manager Salary
According to the bureau of labor statistics, the mid-annual salary for a PMO manager is about $118,000. It further stated that PMO managers in the 90th percentile earn about $164,000 annually and those in the 10th percentile earn about $63,000 annually…
Most successful Project managers out there are well versed in handling projects and can multitask by juggling between their roles
Therefore, you should Focus on the following skills  if you're looking to broaden your scope as a project manager
PMO Manager Skills
Excellent communication skills both written and verbal
Critical thinking, interpersonal, leadership, and risk management skills
Financial acumen and analyzing skills
The PMO must adept at project management and possess high level of organization.
Strategy and creativity skills are must.
Ability to work and perform well under pressure
Advanced project management Skills
PMO Manager Duties And Responsibilities
Monitoring, controlling, executing the project's progress, and developing corrective actions when necessary.
Get able to motivate and lead a diverse team and should be able to make an impactful change in an organization.
Delegation of tasks to appropriate team members to optimize project success.
Must be a result-driven and optimistic person that can affect the team positively.
Must be able to provide the project's financial budget through detailed analysis and adequately improve project processes it there's a need to
Must be able to properly document a project process from the start till the end.
Below Are The Job Titles To Look Out For While Searching For A PMO Job
You should not get surprised if you come across weird or unusual names, as each organization or firm gives different names to their PMOs depending on their niche, industry, or preference.
Other Project management office (PMO) Job Titles
Program office lead
Portfolio office coordinator
Portfolio office lead
Project management officer
Project office support
Programme Office Support
Project Office Coordinator
Program scheduler, etc
Conclusion
Undoubtedly, a PMO's impact on an organization depends on whether the PMO team Possesses the necessary skills or not. Do note that in most cases what a PMO means to one industry might be different from the other, so be sure to confirm the details of whatever position you are applying to from your employer. Nevertheless, take note that, in the end, all PMOs primarily work on projects.
Frequently Asked Questions
What Is A PMO Head?
PMOmo head function is similar to a project manager's function which is to head, assign designated tasks, direct activities within a project, etc in the PMO team. The use of PMO head or project manager solely depends on the organization's preference
Is PMO higher than a project manager?
It should be noted that PMO is the office or let's say profession, while members of the PMO team are the constituents. But in the PMO team, the project manager holds the final say meaning he's the leader of the PMO team.
What positions are higher than a project manager?
Assuming you are already a project manager and are looking or searching for higher positions, you should consider the following:
 Project lead/director: This role involves directing projects across an organization. Project managers or specialists usually report projects' progress to them.
Senior project manager: In this job, you're either responsible for a huge project in which the project manager will report to you or several projects in which the PMO teams report their progress to you. They are usually more experienced and have more responsibilities than project managers.