Education is a priority, and making money is a necessity. If you have access to student loans, making money while schooling may not look appealing to you. But if you're in dire need of money to finance your education and attend to other needs in your life, you know how important it is to sort out a soft way of making money. Here we will see about Online Jobs For College Students & How to Find Them?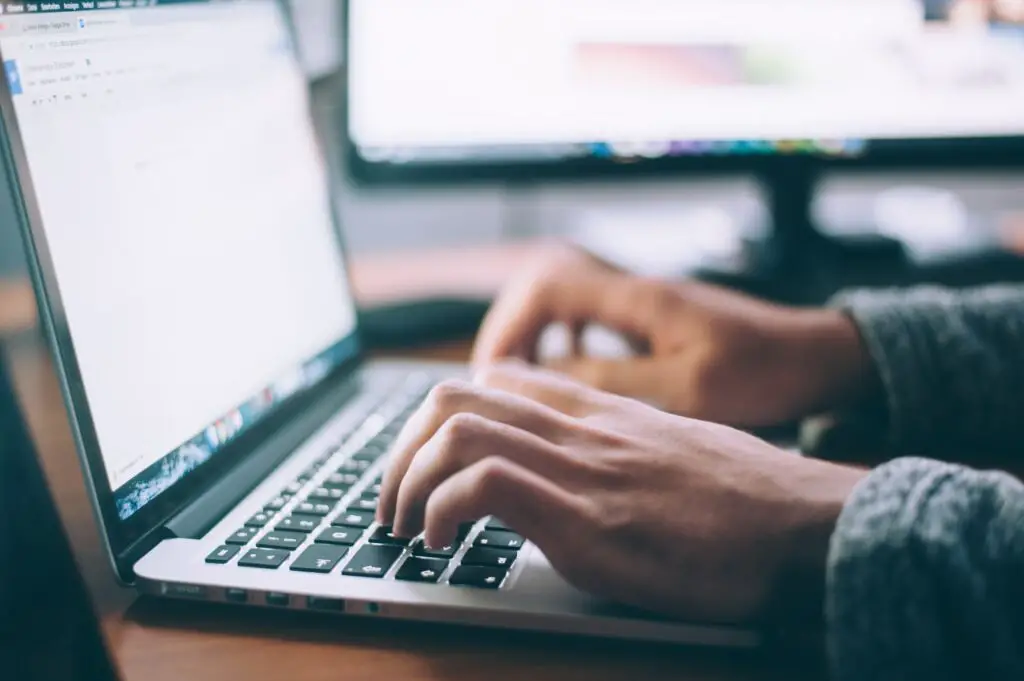 Online Jobs For College Students
It could be tedious to combine academic responsibility with getting too committed to a full-time job that demands your full attention. That is why you need to understand what you can do to raise money for yourself while you're still in school.
In this article, we aim to help you discover several jobs that are available to college students online. Jobs such as these do not require you to get rid of your academics, and you'll have the freedom to do them without jeopardizing your academic performance. In other words, they're jobs that you can do on a part-time basis. Interestingly, I'll be highlighting some of the places where you can find these jobs.
Some of the online jobs for college students discussed in this article include blogging, freelance writing, social media management, transcription jobs, graphic design, web design jobs, online tutoring, YouTubers, video editing jobs, proofreading, course creation, answering survey questions, and so on. Not only do we want to discuss these types of jobs you can do from your college dorm, but we also make efforts to answer where you can find them. 
List Of Online Jobs for College Students
Blogging:
One of the ways you can make money online as a college student is to run a blogging site. This is a straightforward process. All you need is good writing skills that bring visitors to your site. When you have enough visitors, you can apply for Google Adsense which places ads on your blog. The more people click on the ads placed on your blog, the more you earn money.
However, this does not come without its challenges, especially when you're a student. You have to write and post content consistently. If your blog does not have fresh information, the visitors will desert you, and eventually, making money will become impossible.
To overcome this challenge, you have to either plan and schedule your posting yourself or hire someone with good writing skills and knowledge of SEO writing to do the job for you. This way, you tend to post as often as possible. Make sure you focus your writing on the subject you're well acquainted with. This will reduce your strain and stress.
Another issue here is that getting traffic to your site may not be as easy as it seems. Sometimes, you'll need to pay for ads to drive traffic to your site. Although, if you can exercise patience, you may still get visitors using the organic method. However, this system is slow.
One of the ways you can make money via your blog site before you're qualified to apply for Google Adsense is to apply for several affiliate groups whose sales links you can place on your site. When people click the link to buy the product or perform any particular action, they make money. That should not be too difficult for you to do as a college student.
Freelance writing:
Remember that starting a blog site will require some investment from you. You need to buy a domain name and hosting, that is an investment. In case you don't have much money to invest at the beginning, and you're gifted at writing, you can use that gift to serve others and make money. 
As a college student, you can earn money from your writing skills by applying to different platforms online, where you'll meet people who have tons of jobs to give you. If you can create a professional profile on LinkedIn, it might not take long before someone discovers you.
Other places to explore writing jobs include Upwork, Fiverr, Flex Jobs, Solid Gigs, Freelance Writers Den, which pays writers, MediaBistro, and so on.
Depending on where you're applying, you can make as much as $300 to $500 writing for people online. Your best deal comes when you deliver good jobs and know how to maintain good customer relationships because those people will keep on coming to you. Since this is a freelance job, you don't have to jeopardize your academic performance because you have the freedom to pace the rate at which you work.
Web design job:
Web designers make a good income, you can do the same as a college student. Designing a website for people as a student is a great job if you're familiar with HTTPS, WordPress, and other plugins as may be requested by different clients.
Web design jobs have been in increasing demand in recent years, as nearly every business is striving to have one. More so, there are individuals who will pay you to design personal profile websites for them. If you're serious about your job, there is no way you should not be making $300 to $500 a month designing a website for people and businesses.
Graphic design:
If you're deft in using graphic design packages like photoshop, illustrator, Figma, Sketch, Corel draw, and so on, you should consider yourself very relevant in all ramifications.
The demand for graphic designers in recent times has exploded. From book covers to advertising billboards, design for social media campaigns, as well as print and online magazines, are big pools yearning for the service of dexterous graphic designers.
If you know how to position yourself and present your services to clients, you could be charging as much as $15 to $25 per hour to design graphics for people.
To get clients, use your WhatsApp direct contacts. You can also create an appealing LinkedIn profile. Register and create a gig on Upwork and Fiverr. It's only a matter of time before you begin to surprise yourself.
Proofreading jobs:
This is another online job you can venture into as a college student. Proofreading job entails helping people to peruse and vet their works like books before publication, school projects, company reports, and so on.
If you're familiar with the use of English and punctuation, you're good to go. As a proofreader, you can earn up to $18 to $30 per hour. It depends on the rate you set. If your clients know that you know what you're doing, they will come back. You can get proofreading jobs on marketplaces like WebLoaded, Upwork, Fiverr, Freelancer, and so on. It's your chance; take it.
Conclusion
In this article, we have discussed five online jobs for college students. They include blogging, freelance writing, web design, graphic design, and proofreading. There are several others we are not able to discuss, which include video editing jobs, photo editing jobs, becoming a YouTuber, creating courses, tutoring, and so on.
Getting an online job as a college student has never been as easy as it is today. Working online can earn you enough income that you will never need any support from home throughout your college program. Through this article we have learned about Online Jobs For College Students & How to Find Them?
Frequently Asked Questions
Which job can I do online without technical experience?
social media manager, tutoring, language translation, proofreading, virtual assistantship, call center representative, and so on.
Which sites are best for online jobs?
LinkedIn, Fiverr, Upwork, Jooble, Freelancer, Guru, and so on.
What do I need to start working online as a student?
mobile phone device that is internet enabled; a laptop or desktop computer; internet access; and a constant power supply.
Online Jobs For College Students & How to Find Them?