Starting a new job is a new challenge. When you went out for the job on your very first day, you feel two things at the same time that is excitement and nervousness. It is the time when you face new challenges and adjust to a new environment. These things do take some time. Let us know about 'New Job Adjustment Period'.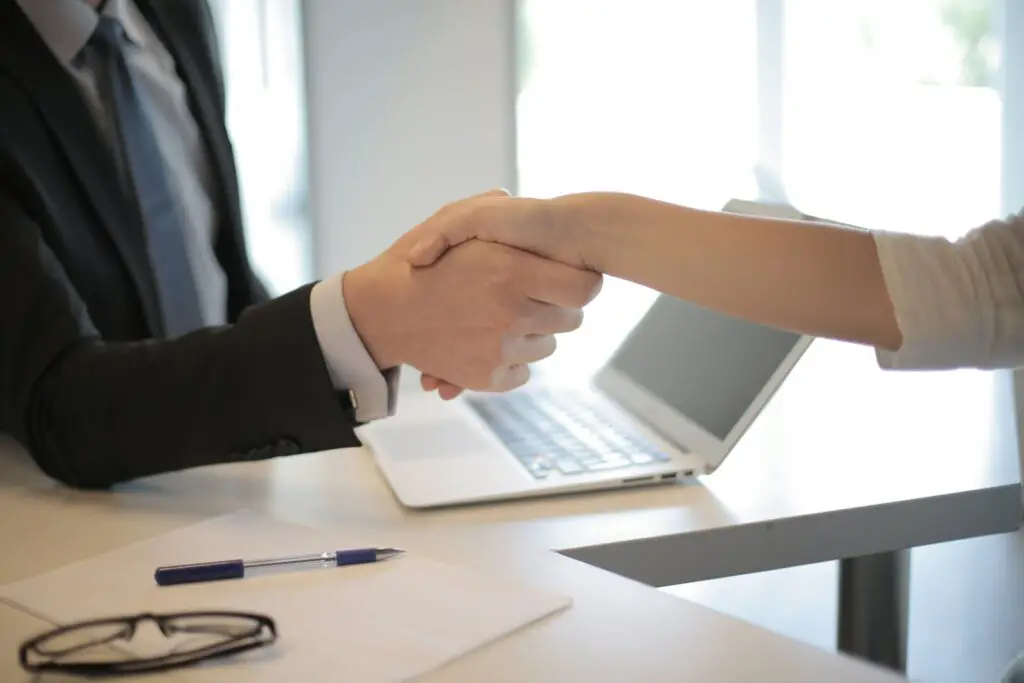 New Job Adjustment Period:
Taking on new responsibilities, and starting everything from the beginning is not an easy thing to do. It takes time to be adjusted to the environment properly, and deal with new people. It is a new role for you to perform and make your image depending upon your behavior and work. You have to start fresh from the beginning. It is obvious that it takes time but you have to start quickly your work to have a strong position.
Leaving the last and starting a new role takes a time of three to six months to get adjusted to that place. And if you are a senior or at a professional level, then it may take a little longer period. You have to be positive and face every challenge very wisely. It is a pressurized period where you have to adopt the culture of the business and maintain relations with your co-workers. 
What are the Ways that Help you to Adjust Better to a New Job?
It takes from 30-90 days to adjust to a new place. This is the time when the new employee has to match the culture of the company. After that period, the new person starts feeling connected and comfortable in the new place whereas some other takes more than a year to get adjusted. He automatically starts taking on new responsibilities, understands the schedule and timing, and also became familiar with the workplace. Here are some tips you can use to adjust to a new job:
Be Patient with Yourself:
You should be very patient and not so hard and be impatient with yourself. You are not the one who is facing all these issues but every new worker who is newly appointed has to face the same things that you are facing right now. You have to stay patient during your period which is for adjustment. You will learn things, make mistakes, and get scolded also. 
But you should not get down when you mistake something, try to improve them and get better next time. Do not get detached from your work and stay focused on it.
For Small Accomplishments, Reward Yourself:
When you do a new job you see new challenges and accomplish these challenges. Do appreciate yourself, give a reward, and don't feel shy about doing that. Do not forget yourself and give a reward that will cheer you up for the next task. When the days pass you will see yourself better and that will encourage you.
Ask Questions:
As it is a new place for you to work and a new environment. Things can get tough for you to manage. If you are in a situation of comprehension, then don't be afraid, instead, inquire and get to know about it. You can ask the issue to the manager or a mentor whom you feel is trustworthy and reliable. They will guide you and help you. 
You need not feel shy for asking some questions as you feel silly to ask. You are working at a new place where there are different rules and different environments. You can take help from somebody there. Previously where you worked is a different place and things now have changed.so, you need to understand that.
Utilization of Training Tools:
When you go to a new place then at some places they will provide you with the proper course, material, and training tools. Your manager will give you those tools, and if he does not you can go to them and ask them for such things. 
Take your time in reading and understanding the material. It will help you to know you can understand the process easily and after knowing it you can take a test of yourself to know whether you understand those things or not. 
Ask the Management for Resources and Feedback:
There is managerial staff present there to let you understand things and make you comfortable that you can understand the job. You can ask them for help and for any other thing you need related to your job. 
You can ask them for feedback also which will help you let them know about your performance. You will know where you are going perfectly and which areas you need to focus more. A good and understandable manager will let you know these things in a very polite and peaceful manner so that you can understand your weaknesses.
Get a shadow from the senior Members:
It will be helpful if you get in the shadow of a senior member, you feel that is perfect. You can notice the person and learn something from his action that which path leads you to success and what you have to do to be a successful employee. You are lucky if you have such members at your workplace and they help you in grasping the responsibilities better. 
You can ask for something and take help from such a person. If they have good records, then do excel in the good qualities from him. It will help you in a new place. But make sure he is a good person whose intentions are to help you not hinder your success.
Think about Enjoyable and Positive Aspects:
Everywhere there are some good things and some bad. You need to focus on the good and positive aspects present at the workplace. It will help you to become familiar and comfortable with the work. You should ignore the negative aspects.
But this should not be done every time. You have to make choice and properly examine both sides and decide whether this place is good and better for you or you must move from here to another one.
Discuss the Exceptions of the Management:
Sometimes the manager fails to understand the expectations because of that the employee faces difficulty in adjusting. Sometimes the manager wants something but the employee wants the manager to be extra helpful. He wishes him to do extra hours and work in different roles aside. 
It creates sometimes misunderstandings. So, you should discuss with your manager what they expect from you. This type of communication will erase your confusion and make it straight. Then everything will be clear and sought among both.
Learn about the Culture of the Workplace:
It means that you should be familiar with the company's beliefs, motifs, values, traditions, goals, and such things. It is good to know about the rules, regulations, and culture of the company before getting into work. After knowing this, you will know whether this company suits you or not. 
You can also study the reviews and whether its employee is happy here or not. It helps you in building an image for the company. 
Conclusion:
When we go to a new place to work there it makes so much confusion and questions in our heads. We need a period of three to four months to solve these questions. But we should keep calm and focus only on our goals and responsibility. Do not lose yourself to challenges because they are natural to arise when we start something new. 
Frequently asked Questions:
How we should know that we are working well at a new job?
The following steps would tell you that you are working well:
When you are given more responsibility
Your so workers trust your decision
You are selected to represent the company
Your boss start depending on you
You became the owner of your work
What you should not do at your new job?
You should not be dressed in an improper manner
Do not accept the training period
Do not lie
Private calls need to be avoided
Stay away from the gossip in the office
New Job Adjustment Period