Do you know that a whole lot has changed concerning well-paying jobs? We are all aware of the earlier systems that only a degree can get you a high-paying job. However, the good news is that industries, technology, and life have evolved. As a result, there are well-paying jobs for those without a degree. The best part- they are low-stress jobs. Let's learn about 'Low-Stress Jobs That Pay Well Without A Degree'.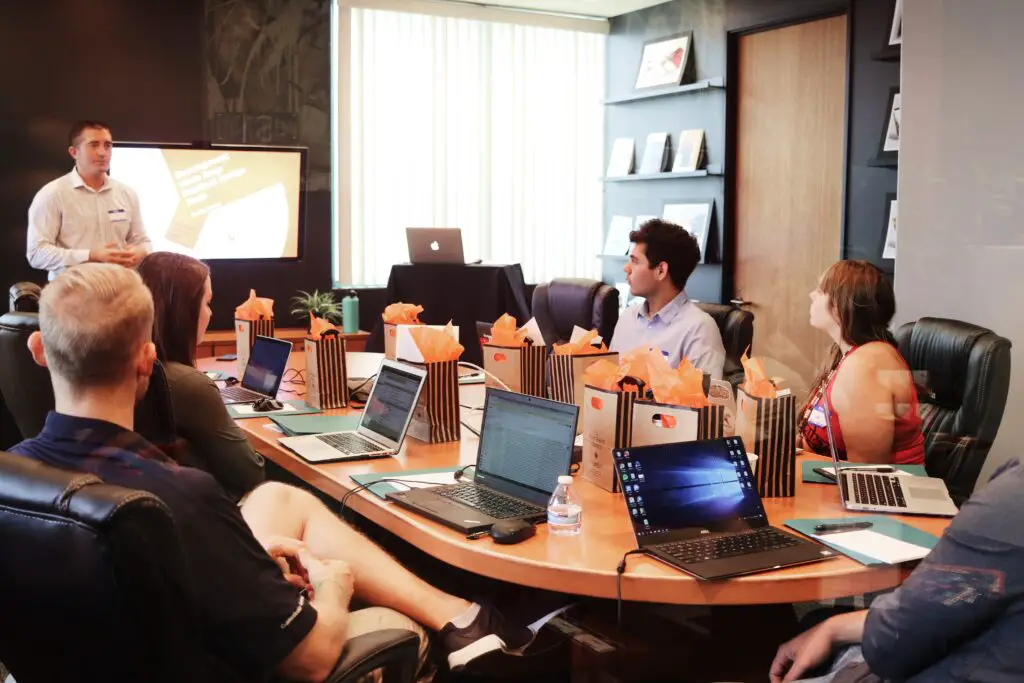 Low-Stress Jobs That Pay Well Without A Degree
It's an era of working smart, taking advantage of information, and developing high-demand skills. Boom!! You can hit the jackpot without spending several years in the university.
Here is a quick rundown of low-stress jobs that pay well without a degree
Massage therapist
Graphics designer
Travel agent
Web developer
Deliveryman
Makeup artiste
Freelance photographer
Proofreader
Freelance writer
Medical records personnel
Social media manager
Virtual Assistant
Purchasing manager
Data entry personnel
Skincare specialist
Low-Stress Jobs: What Do They Mean?
Low-stress jobs are jobs with much-reduced labor, pressure, and distress. They are jobs that provide a good measure of ease, and you can have a good time for yourself and other activities. When talking about low-stress jobs, we are looking at a situation where you are not exhausted physically, mentally, or emotionally.
Low-stress jobs are the alternative to traditional jobs, which have choked people in the past, taking away their time and control.
What are the Examples of Low-Stress Jobs That Pay Well Without A Degree?
Having heard this good news, you must be wondering and trying to picture these jobs. So let's make it easy as we run through several examples, and hopefully, you find a fit. 
Massage Therapist
Massage is fast becoming a great deal globally as people continue to seek people who can help release the tensions in their bodies after a stressful day. These game changers understand the human body and help relieve pain through gentle touch.
The cool part about this job is that it is increasingly integrated into several business aspects or industries. For example, you will find massage services in clinics, hotels, fitness centers, spas, etc. 
You can work as a massage therapist on a freelance mode or commit to a particular brand on a part-time basis. If you decide to take it full-time, rest assured that it's an enjoyable occupation with less distress. 
With an average salary of $47,350 per annum, it's a high-paying job without a degree. However, you will need a few quick relevant certifications to obtain a license.
Graphics Designer
The best name to call these folks is the digital designer since they operate more on the digital framework. A graphics designer works for businesses, helping them communicate their products, services, values, and offers through graphics. 
Their duties cover many areas, such as logo design, infographics, website graphics, social media visuals, etc. They are always needed, especially as the world pays more attention to the digital space. Graphics designers can work on-site and remotely using their computers.
You don't need a degree. However, you will need some graphic design courses to skill you up.
Travel Agent 
Your work here is straightforward. As a travel agent, you have the responsibility to plan or schedule travels for customers. This will involve managing and organizing travel dates, accommodation, and transportation of customers. You will also be selling travel tickets to customers.
You can earn an average annual salary of $46,650 as a travel agent. No degree is needed, as a high school diploma will do. 
Web Developer
Look at the many websites owned by businesses today. The number keeps increasing as every business and organization wants an online presence. Web developers are the brains behind this magic, creating, modifying, and managing websites.
Do you know that you can kickstart a career in web development with a series of online courses? Although some companies prefer developers with degrees, to a large extent, several people have made it without a degree in web development. A web developer earns up to $77,200 per annum on average. It's a low-stress job because you can work as a freelancer, part-time, or full-time.
Deliveryman
The name explains it all. People prefer home deliveries these days. As a result, delivery men are in high demand. The deliveryman picks up the products or items and delivers them to the customer's location.
No degree is required for the job. However, some businesses may require some basic skills from their preferred candidate. On most occasions, companies train their delivery personnel. The pay for a delivery man is good even without a degree.
Makeup Artist
For some people, this is a hobby that has turned into a lucrative business. Make-up artists find their relevance across the media and entertainment industry, where they work with celebrities, performers, etc. 
Aside from the entertainment industry, a make-up artiste can work with private individuals and deliver home services. In all, there is good money in this job, and it's a fun thing to do. 
Freelance Photographer
Photography is a fun-filled and large field because one can take photographs of almost anything. A large number of earning photographers today are people that translated hobby into a career. You can choose any of the photography fields, such as a commercial photographer, or niche to a particular industry, such as a celebrity photographer, etc.
A photographer earns up to $50,290 per annum on average. Although some photographers have a degree, you don't necessarily need a degree to become one. You need a series of training or photography courses.
Proofreader
How would you feel if you could make documents error free and earn good money? That's what a proofreader enjoys. A proofreader validates documents for grammar and other requirements for companies or businesses. 
A proofreader can work in several modes- freelance, part-time and full-time. The work-from-home feature of proofreaders makes it a fun-filled job. A proofreader earns an average yearly salary of $45000.
There's no need for a degree to get rolling as a proofreader, as a series of online courses and certifications can do the magic. 
Freelance Writer
With several pieces of content needed on different digital formats and platforms, freelance writers are in high demand. This involves several forms of writing, such as blog posts, website copy, marketing copy, social media posts, white papers, ebooks, etc.
Freelance writers have the leisure of working remotely with local and international brands for good pay. Writing is a skill an average person can build, and a series of writing courses will set the tone for you. 
Freelance writers earn as much as $6000 per month, which is pretty lucrative for a less stressful job.
Medical Records Personnel
You can see this as a data entry job in the medical field. The medical records personnel inputs and organizes patients' s data. That means you have little or no contact with the patients; there is less stress.
You need to pass the basic screening or examination to become a medical records personnel, as you don't necessarily need a degree. 
Social Media Manager
Social media is a booming community with every business, brand, high-profile person, and celebrity seeking to be active on these platforms. As a social media manager, you will help businesses and people open and manage their social media accounts.
Social media management is one of the new things due to the growing relevance of the digital space. You don't need a degree but a little training to build and sharpen the skill. A social media manager can work remotely and have complete control of time and plans. 
Virtual Assistant
It involves helping businesses or people with administrative tasks without physical contact or presence. The job could be managing a spreadsheet, checking emails, etc. Virtual assistants work remotely and can work for different clients to boost earnings.
You do not need a degree to become a virtual assistant, provided you are literate. However, some training can help you stand out, offer more value, and attract more pay. A virtual assistant can earn up to $30 per hour.
Purchasing Manager
The purchasing manager takes charge of acquiring or procuring quality materials at the best price. Through the activities of the purchasing manager, the business can save money and make a good profit. 
Although some purchasing managers have a degree, the position is still open to those who don't have a degree but have undergone relevant training. You can earn more than $25 per hour as a purchasing manager.
Data Entry Personnel
Here is one of the most straightforward jobs on earth. A data entry personnel is tasked with inputting data into spreadsheets. You can take a few courses to gain credibility and give a good impression to hiring teams.
A data entry personnel earns up to $20 per hour. The job has minimal stress with room for growth in other areas of data management.
Skincare Specialist
We are in an era where people pay more attention to their skin. Traditionally, skincare was thought to be a woman's thing, but now men have picked up the pace and care for their skin. As a result, the skincare market is booming.
The market's growth has influenced the demand for skin care specialists and their earning potential. A skincare specialist provides skin treatment for the skin, which includes scrubs, skin conditioning, facials, etc. To become a skincare specialist, you will need a series of licensed training in cosmetology.
Are There Basic Skills for A Low-Stress Job?
Yes, there are basic skills that you must have to be eligible for a low-stress job. Although you don't necessarily need a degree, you must have the following skills.
Problem Solving Skills
Industries today are looking for problem solvers. They want people that can think, analyze present problems and suggest possible solution strategies. So irrespective of the job you are seeking, it would help if you are a problem solver. 
Building a problem-solving skill will require development in the following areas
Critical thinking
Good listening
Research
Simple data analysis
Communication Skills
Communication is required in all industries and facets of life. Even if you don't have a degree, you must have good communication skills to stand a chance. This involves your ability to receive instructions, follow instructions and soundly contribute your ideas. It also involves your ability to use essential communication tools.
Collaboration
Before any organization or individual gives you a job, even a low-stress job, they want to know if you are a team player. You have to develop collaborative skills to work effectively with other team members. You will have to attend meetings if required, be responsive and available and maintain a good working relationship with everyone. 
Self-management
How well can you control and organize yourself in terms of work? Self-management becomes even more critical for remote jobs as it indicates your attitude to work since you can't be monitored physically. 
Positive Attitude
There are times when things are not going well with work. The result isn't coming, but are you optimistic that you can turn things around? Employers look out for attitude as it will drive your response in the good and bad times.
Conclusion
It's high time we come to the reality that there are high-paying jobs that do not need a degree but have minimal stress. We have explained a few jobs in the article, and it would be best if you consider these paths. Pick a low-stress job, get the necessary training, and earn with less stress.
Frequently Asked Questions
How Can I Get A Low-Stress Job?
The following information will help secure a low-stress job
Pick a job of interest. You can go through the many examples if you do not already have a position in mind. Then check the ones you feel could be of interest or suit you.
Read more on the job: research to see its requirements, earning potential, and growth chances or relevance in the market.
If you do not have the skill, enroll for relevant training to get certified
Prepare your CV
Send application to relevant openings or recruiters
Where Can I Find Low Stress Jobs?
The internet is your best shot for low-stress jobs. You can find low stress jobs through;
Freelance websites such as Upwork, Fiverr, Freelancer, etc.
Online job portals like remote.io, Flexjobs, Indeed, etc
Social media platforms like Linkedin
What Online Certifications Can Help me Earn High Income?
There are a lot of online certifications with high earning potential. However, let's see a few of them.
Human Resource Management 
Information Technology 
Computer Science
Cybersecurity 
Project Management, etc.
Low-Stress Jobs That Pay Well Without A Degree