Introduction
The majority of the students try to get jobs of their interests after high school studies. Though for a well-paying jobs with facilities you need a good degree if you are 19-year-olds, don't have a high degree, and want to earn, you must be looking for some jobs.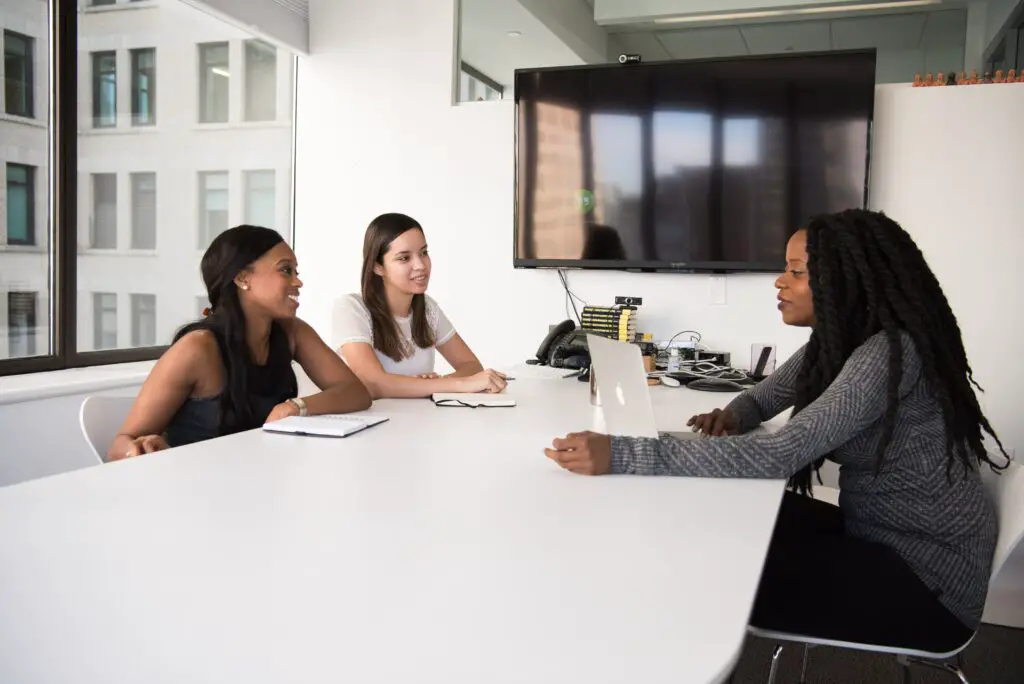 Jobs For 19-Year-Olds 
As a 19-year-olds, you have a pool of jobs to dive into. You can do several jobs physically or online from home even without experience. At 19, you can do a full-time job officially, but if you are studying further and want to do a part-time job, you can also go for it. 
Some of the best and most common jobs a 19-year-olds can do are teaching jobs, online jobs, pet sitting, photography, cooking jobs, etc. You can of course have more than these jobs when you go searching. If you don't have any prior experience in work, you can still do many jobs. Being 19 means you need to do something to afford it even if you still live with your parents. You'll have a sense of being grown up and should do something so that you can make money by yourself. 
Now let's explore these jobs in detail so that you can make a decision for yourself and have a job that you can do at your best. Reading this article to the end will remove all your confusion. 
Top Jobs for 19-Year-Olds 
When you reach the age of 19, you are at last considered an adult by the law. Voting, purchasing cigarettes and alcohol, and contract signing are all legal. Also, there are no limitations on your ability to work a full-time job. 
But if you are studying in college or university, you can do an easy part-time job that can give you the ability to bear your expenses and tuition fees. Let's start with no further ado. 
Teaching Jobs 
Becoming a teacher at the age of 19 is very beneficial for you. You don't need to become a professional teacher. You can be a Montessori teacher for little children or you can be a home tutor or an online tutor. If you choose this line, you will have a respected profession with a lot of chances to grow and earn. 
You can earn money as a teen tutor by working as an online or home tutor for students in courses you've already taken or younger children in subjects you're skilled at. When you're with your student, you'll need to assist with assignments, help them study for examinations, and think of inventive ways to help them learn subjects they're having difficulties understanding. You can make a good amount at this job. 
Online jobs 
There is a lot of scope in online jobs now. It is an era of the Internet so people always try to do something about it. You can earn extra money as well as keep it as a full-time job to make a handsome earning. If you have any skill, you can sell it on numerous online platforms like Fiverr, or Upwork. On these kinds of social platforms, people hire you and pay you well for doing their work. 
The pool of online jobs is more diverse than you think. You can do several tasks at one time also. You can be an affiliate marketer or a blogger. Becoming a freelance writer is also a very well-paying job. Virtual assistant, social media management, web development and designing, and SEO specialist are also good fields to earn as a 19-year-old and from home. 
Pet Sitting/Dog Walking 
The majority of people have pets in their houses. Many of them are too busy to take them for a walk or clean them. You can provide your services to these kinds of people as a pet sitter or if the pet is a dog, you can be a dog walker which makes you good hourly pay. 
Professional pet sitters have compensated pet care providers who accompany other people's pets either dog or cat, on trips for a predetermined amount of time. For someone who enjoys animals and wants to stay active, this is the perfect profession. You should be physically fit, have the ability to control several pets at once, and be able to handle some violent pets also. You can also pursue it as your professional full-time career. 
Cooking Jobs
If you love cooking, just don't cook for yourself. You can make it your full-time or part-time profession. In this field, there are numerous things you can do. You can be a chef at any type of hotel you like or the food you make. You can make good money in this profession and can also major in it. 
You can prove yourself as a chef with your great cooking skills. Though if you don't know much about cooking, you can work at fast food restaurants, movie theatres, or ice cream parlors. With a little observation and learning, you can understand the procedure and work better. It's not necessary that you must have to be a chef. You can earn money as a 19-year-old in any way in the cooking or serving profession. 
Professional Photographer 
If you are a 19-year-old student and want to do a part-time job or want to do a full-time job after your high school studies, the best and easy profession you can choose is photography. If you are good at photography, you should try to buy a professional camera and practice your skills so that you can earn money from it. 
You can offer your services for weddings, parties, and professional photo shots or even you can collaborate with different companies for product photography. There are a lot more events where photographers are necessary. If you become a professional, you can travel to different venues and be paid highly for your skills. This field has a lot of scope in the market. 
Some Other Jobs 
If you still want to hunt for any more occupations after learning everything there is to know about the top jobs stated above, you can look at the list below. You are capable of performing these tasks as well if due for any reason you can't choose the above jobs. 
Delivery drivers
Cleaning jobs 
Hotel management 
Camp counselor 
Golf caddy
House Sitting 
Baby-sitting 
Lifeguard 
Interior designer assistant 
You can choose a job from this list also or you can make it only according to your interest and opportunities. 
Conclusion 
For those 19-year-olds who are looking to make some additional money, or try having a full-time jobs we've discussed several occupations in this blog post. You can select a career depending on your abilities, interests, and strengths. If you're looking for a way to earn money to help meet this generation's financial demands, you've come to the perfect spot. After reading our post, you'll be able to think of many opportunities for your employment. Selecting a career that works with your schedule and pays well will make your life a little easier.
FAQ's 
Can you be a cashier if you are 19 years old? 
Yes, many stores hire young 19-year-old at the post of cashiers. You can make good earnings and learn communication skills. 
What is an average hourly pay of a pet sitter? 
A pet sitter can make about an average pay of  $12.41 per hour. It's a good amount of money if you do it part-time.