Accepting a job offer before even looking at different important factors, is not a wise decision. You must consider certain factors to make a more informed decision, so as to get you a job that suits your needs and aligns with your goals. Let us know 'How To Evaluate A Job Offer?'.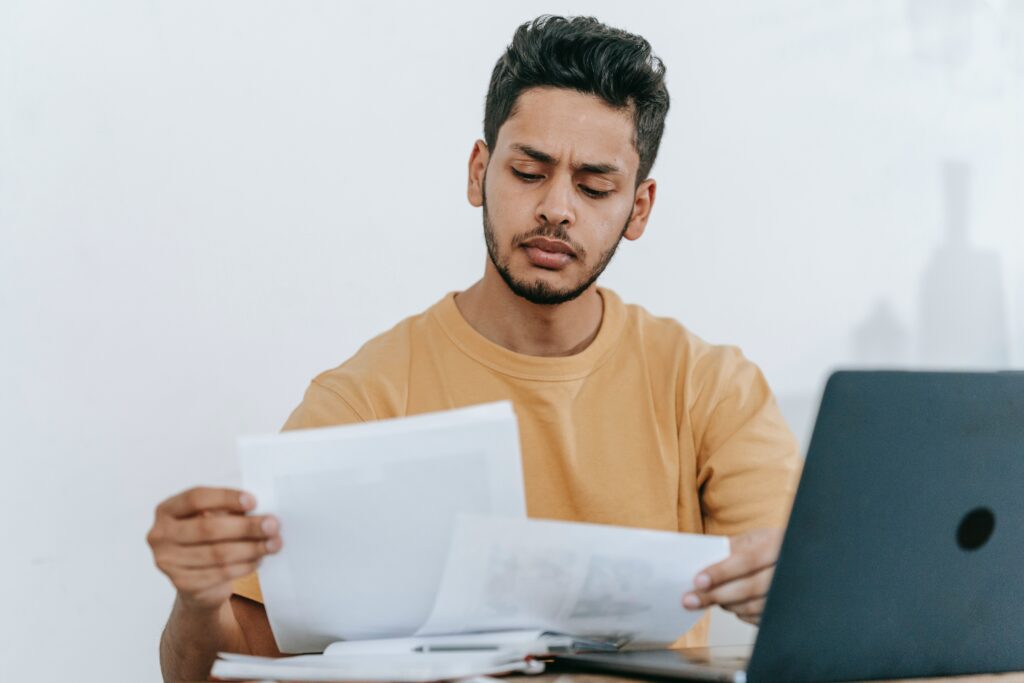 Some measures to evaluate a job offer, which are as follow
Know Your Value: Before considering any job offer, you must know what you are worth for. You must evaluate yourself first, before evaluating a job offer. Because then only, you will be able to make better decision. You should know the right pay in the market for the work you are offering. Though different organizations pay different for the same role, you would still want to be paid fair. Also, there are many factors giving you an edge over others for the same job offer. Having good work experience and better qualifications are some of them.
Job Title: The job title you are signing for, should align with your professional interest. Job responsibilities should be in accordance to your job title and interest. It should contain challenges enough to keep you engaged while still holding you to reasonable expectations. It should be aligned to the area of interest you have been working in, to ensure better performance at work.
Salary: Salary is the another most important factor to consider while evaluating the job offer. It should be reasonable and in accordance to the level of work you are putting in. It might be affected due to many other factors as well. Work experience, background diversity and job location are some of them. Same pay is not offered by different organizations for the same job title. So, you should compare all the possibilities out there, to get a better deal. 
Benefits and Perks: In addition to salary, there are other financial aspects as well, to consider while accepting a job role. Salary is not the only measure to take into account, while evaluating the incentives offered by the job. Some of them are as follow
Bonuses: Will you be receiving any bonuses regularly ? Does the organization provide bonuses based on performance or is there any other criteria ? 
Life Insurance: What medical and life insurances are offered ? How much will you have to pay ? 
Pension Schemes: What does the organization contribute toward your retirement plans ? 
Stock Options or Profits: Does organization provide Employee Stock Option Plan ? What stock options are available ? Are stocks given as part of bonus ? 
Leave: What is the sickness and vacation allowance ? How many off days, you are allowed ?
Allowances: Most of the organizations give different kind of allowances to their employees depending on their work. For example, Travel allowance for the employees who commute for longer distances, Education allowance for employee's children and reimbursement for Telephone or network expenses. 
It is not necessary that these perks and requisites are stated in offer letter or the job description. And in that case, you should not hesitate to discuss about them with your future employer. 
Career Growth: When taking up a new role, you need to evaluate the advancement it is going to provide you in your career. First is, it might be promotion from your current position. Second is, you may find potential for your career advancement in the said job offer. Third is, this job might be helping you gain new skills or more experience that can help you bag a better job in future.
Company Culture: It is important to know about the environment and the culture, you are going to work in. It should align with your values and preferences. It should be flexible enough so that you can balance your work with personal life. And it should be encouraging for your career as well. There should be a cooperative and organized way of doing things. Talking in terms of office space, it should be spacious enough, have proper meet-up places, etc.
Current Situation: You must evaluate your current situation before signing up for any job offer as well. By comparing your current situation with your expectations from the job offer, you can evaluate and take a calculative decision, so as to suit your needs. The job role, you are offered, should be better than the position you are working in. It may be in terms of salary, better organization  or better career growth opportunities. 
Work Demands: Though job title specifies the responsibilities you are signing for, work demands may differ based on different factors. Your future employer might be having different expectations from you, even outside the working hours. The job may require you to be available on weekends and regular overtime work. The job might require some skills which you might not have but can acquire. In that case, leaving an opportunity will be foolishness. So it's important to consider what your job demands from you, before accepting the job offer. 
Working Hours: Different jobs require different working hours. You should consider which time hours suit you best. Some jobs make it necessary to work overtime regularly and on weekends as well. And the employees are expected to be available outside working hours. Both longer and shorter hours can be beneficial in the right circumstances and of course, to your requirements. Of course, jobs demanding regular overtime work, will be compensating you. 
Commute: How do you get to work each day, is another deciding factor in evaluating a job offer. A job with short commute may allow you to have more free time and use it well. While a long commute may use most of your time in travelling. Also, the travel expenses are to be kept in mind as well as the travelling medium, Public transport or personal vehicle. Though these kind of jobs can still be considered if other factors are in place and if it goes in accordance with your needs.
Coworkers and Manager: If you can get to know your supervising manager and the coworkers you are going to work with, prior to deciding on a job offer, it may help you to make a better decision. Having peers you relate to can make your days more enjoyable and facilitate easier cooperation. Also, a good supervisor can help you grow professionally and you get to learn while working. 
Networking Opportunities: Building a professional network is a valuable skill that can help you both personally and professionally throughout your career. While evaluating a job offer, understanding how it will help you to network more, may help you determine if the job offer is good or not. A position that comes with strong networking opportunities can have a positive impact on your career growth.
Job Content: All the materialistic benefits kept aside, job content and satisfaction is something our soul craves for. Any job that you are going to take up, should be aligning with what you really want from your job. Just good salary or a great cooperative work environment are not good enough to keep you hooked to your work. You will be satisfied with all these things only if you feel content with the work you are doing. And you will feel content only when you are working in your area of interest, getting paid fairly, proper work ethics governing the organization you are working in and much more. 
Other Options: You must also assess your walk away alternatives as well. Even if you do not have other job options in hand, you still need to consider other possibilities. First, you should not get yourself stuck in a position like this, because future is uncertain. Second you certainly would not want to go through this job search process all over again. 
If you consider all these factors while evaluating a job offer, you should be in a better position to make an informed decision. It is not necessary that all the factors discussed above will be in your favour, still you can expect to be at least well informed about what you want from your future job. 
Hope this article helps you in your future endeavours. 
How To Evaluate A Job Offer?