Introduction
Getting a new job is hard but using the recent technologies specially designed for you to get the job can make the process feel a lot simpler. As the population is increasing, we all need a medium through which the population can get a good job. Certain apps like Glassdoor, Indeed, etc, are certain job sites that can help you with finding a job. But one app that has done wonders for people to find their dream job is LinkedIn.Let us know about how to announce you are open to new job opportunities in Linkedin in this article and the ways to increase the chances of getting job through Linkedin.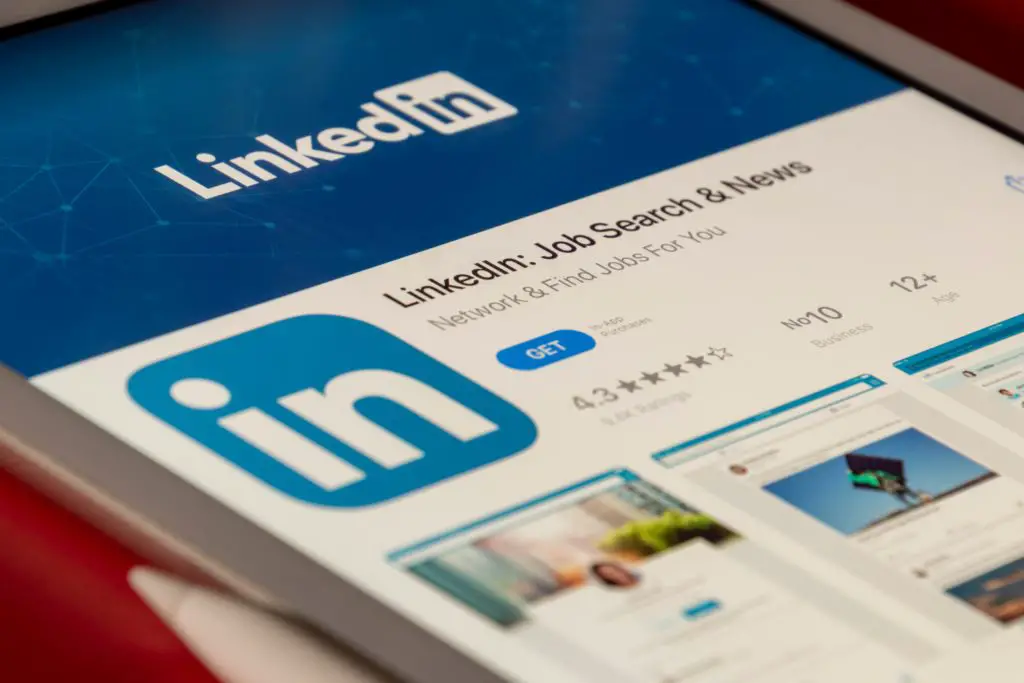 Linkedin is a professional networking site for job aspirants, college students, and everyone out there who aspires to connect through professional networking. This article focuses on how you can announce that you're available for a new job through LinkedIn. LinkedIn has helped a lot of people find professional jobs that pay very well. Being a professional platform, you need to follow a certain code of conduct to land your dream job and we are here to help you with the same.The following are ways to announce that you are open to new job opportunities in Linkedin.
Now let's first start by understanding Linkedin.
Linkedin
Linkedin is an online networking app that focuses on connecting businesses and organizations with prospective people who will help add value to the former. It is an American employment-focused app, like Facebook and Instagram, where you post about your activities. The only difference is, on Linkedin you need to post about your professional activities instead of your daily activities. The founder of the app is Reid Hoffman and he founded the app on 5th May 2003 and is under Microsoft.
How to announce you are open to new job opportunities in Linkedin? 
Linkedin as a platform works towards providing its customers a base through which they can showcase their skills and achievements and even approach job opportunities. LinkedIn allows recruiters to list their job openings and helps job aspirants to reach the recruiters by promoting their profiles on LinkedIn. To make the receivers aware that you are open to new opportunities, LinkedIn provides you with an option that you can choose to make everyone aware of your availability.
On Linkedin, there is a feature that can help you with announcing your availability. This feature is the #OpenToWork feature which enables recruiters to see your availability. This feature isn't already enabled and thus you need to make certain changes in your profile to enable it and use it for attracting new opportunities on Linkedin.By the following steps you can announce that you are open for new job opportunities in Linkedin.
The steps to enable the #OpenToWork feature are
Open your LinkedIn profile and go to the Me icon on the top right corner of your LinkedIn account. 
After clicking, a drop-down box may appear out of which you need to choose the View Profile option to open your profile.
After opening your profile you see a blue-colored drop-down menu box that has 'Open with' written on it. Click on this box.
After clicking on the box you will see a drop-down menu in which you need to choose the  'Finding a new job' option.
Here you need to give all the information that LinkedIn asks from you. Here you need to fill in certain information about the type of job you are looking for. This makes your work. and the recruiters work easier.
The first thing you need to fill is, what type of job you are looking for. Whether you want a content writing job, editing, human resource, etc. Fill in the job title by using proper and understandable words.
The second box will ask you to choose a location. Here you can choose your current location, or the location you wish to work in. You can even add more than one location.
The third question is a check box question whether you answer if you are available for remote work or not. 
In the fourth question, you need to mention your start date. Are you planning to start immediately or not? Choose the 'Start immediately' option to attract the recruiter.
The last question requires you to choose whether you want a full-time job, a part-time job, a contractor job, an internship, a permanent or temporary job, etc.
Then you get a drop-down box where you can choose who can view your profile. You can choose the 'All Linkedin members' option or the 'Only Recruiters' option.
The last step includes clicking on the 'Add to Profile' option. Congratulations!, You have successfully enabled the #OpenToWork feature and you can use it.
This feature will promote your profile and enable other recruiters to view your profile and email you if you suit their position. This is a professional site, therefore you need to behave and present yourself professionally to attract the recruiters or you may even lose a prospective job.
How helpful is Linkedin in finding jobs?
Linkedin is one of the most helpful platforms to find a job than any other job-oriented platform because many genuine and high-profile jobs recruiters and managers are available only on Linkedin. Linkedin is the only platform to have some of the top companies in the world. If you want an intermediate job then Linkedin isn't a great choice for you, but if you aspire for a high-profile job then Linkedin is the right choice for you.
Talking about the numbers, Linkedin has a total of one million recruiters or HR professionals from the US alone. Imagine the numbers if we include the world. Out of these one million recruiters, 87% of them find Linkedin as a professional platform to choose candidates from. They get their best employees from Linkedin and that's the main reason, LinkedIn is the most helpful platform if you are looking for a job.
The importance of a Linkedin profile 
If you are looking for a job or even are a job holder you should have a LinkedIn profile to boost your career. Having a profile has its perks and you should miss it. Linkedin profiles are very helpful for finding your desired jobs.
Another perk of having a Linkedin profile is the exposure you get. When recruiters search for candidates for their company and if you meet their requirements, then your profile appears on their Google search. This increases your chance of getting hired for the position.
Ways to increase your chances of getting the job through Linkedin
There are many ways through which you can increase your chances of getting your dream job. These steps include ways you can increase your connection and profile visibility. This will in return attract more recruiters and high-end businesses towards your profile.
Steps to increase your chances of getting the job are as follows
Include stories 
Stories are a great way to attract recruiters. A survey on marketing talked about how storytelling attracts and helps maintain more customers than presenting facts about the product. This exact strategy is useful in attracting potential recruiters to your job profile. Share some interesting stories about your work-life which will give the recruiters an idea about your skills or achievements. It's quite an innovative way to market yourself.
Update frequently 
Does your profile appear the same since you made it? If yes, then it probably needs some re-touching before you post about your availability. The very first thing you need to do is update your profile and keep your most recent photo where your face is visible. Try posting about your previous job and describe it. Post some of your projects if you can, or otherwise, you could post about things related to your field which can include, quotes, photos, articles, etc.
Make yourself accessible 
On your social media or your LinkedIn profile always try to make yourself visible. When someone finds your profile, what's the next best thing they can do with it? Post contents that they can enjoy. Add your emails and where they can contact you to make yourself more accessible to the crowd out there. This will help you increase your connection and make your presence count. Always try to list your email and contact number in your profile so that people know where they can find you apart from LinkedIn.
Make connections 
LinkedIn was primarily developed for people to connect with everyone professionally. Thus use it for the purpose it stands for. Make connections with people who interest you. Try building connections with recruiters and HR managers and let them know that you are open to any new opportunities. Many C-level recruiters can also be found on LinkedIn who can get to know only when you start the conversation first.
These are some steps that you can follow to get your dream job via Linkedin.
Conclusion 
Finding a job on Linkedin isn't as easy as we described above but the knowledge about the same can only be accessed after trying it for the first time. Not everyone is going to find the perfect job on their first try but you need to keep the faith and try again to reach the goal you have set for yourself. Linkedin is a great platform for everyone and people who work in the professional world need Linkedin to help them push their professional careers forward.
How To Announce You Are Open To New Opportunities Linkedin?