A reference refers to something we use to pen down our thoughts, articles, reports and thesis. Consulting references while writing down something assists in delivering a detailed and accurate piece of writing. However, using a reference should not be mistaken for a copy-paste mechanism. It might lead to adverse consequences. Dating back to the 19th Century when the internet and search engines were not a thing the main sources of references were books, theses, articles of different authors and consulting supervisors for further requirements. Rapid globalization and advancement in technology gave birth to the concept of surfing information via search engines. Since then the collection of data has become way more convenient and hassle-free. Let's learn about 'How Many References Should You Have?'.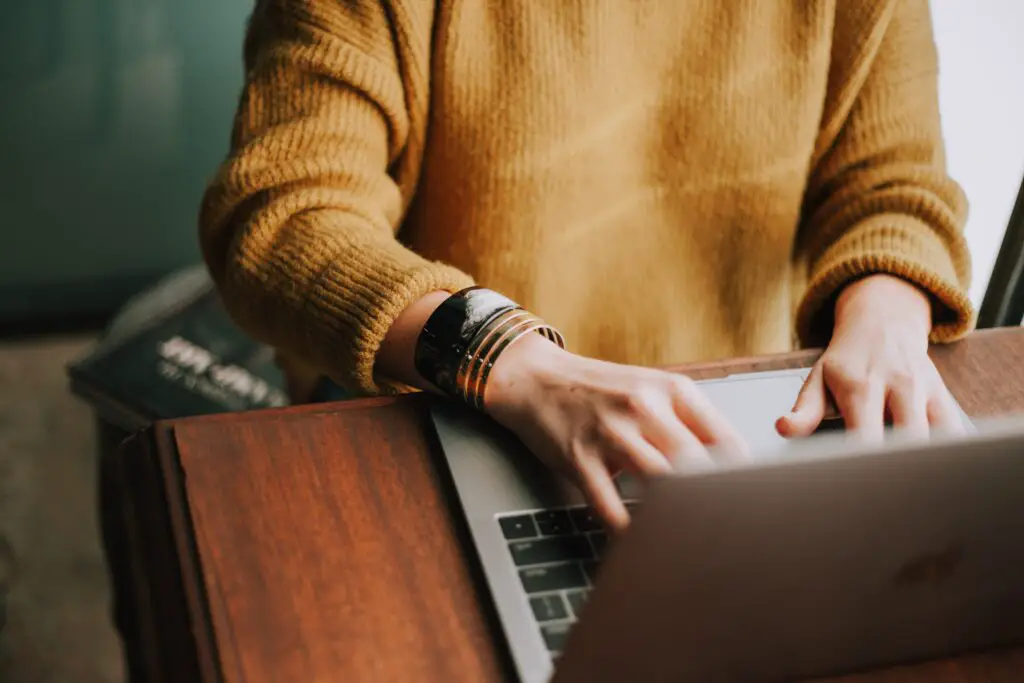 How Many References Should You Have?
A reference is appraised as a reference until it is used for deriving information and writing things based on one's understanding and not bluntly copying it. Copying someone's writing is equivalent to stealing someone's intellect. This is known as plagiarism and legal proceedings can be made regarding the same. If you are copying someone's writing you should write a note of acknowledgement in the piece you have written. It is interesting to note that past events and happenings are a great source of reference for a good writer. 
Mentioning a reference list at the end of an article enhances the quality of your writing and shows gratitude to those sites and people whose articles and journals have been useful to you. It also forecasts your depth in the study matter and the edge of your research. References are put up at the end of an article, journal, repost and thesis. 
As far as the just number of referring something is considered there's no hard and fast rule to stick to only that number of references. The number of references depends upon the type of writing that is to be written. You might have to refer to 2-3 things for an article. Similarly, you might have to refer to 40-50 articles before penning one.
After deep research and studying other factors, it is advisable to use a minimum of 3-4 references. 
If there's a further need to use any more sources one is free to do so.  There are pros and cons to using too many references which we will be discussing as we proceed.
To write 1500 words essay 9-10 references can be used, this might be lesser as well. Depending upon the information that we derive from one reference we need to decide the number we would need to write a detailed article.  Suppose we get the requisite information from 2 articles, apparently we would not need to refer to more and vice versa. 
(10+75+15)% The Introduction constitutes 10% of the journal or article. So for writing the introduction we can refer to at most 2 sources. This is done to make the subject matter clear to the people. The introduction should be catchy and easily understandable. 
Coming to the most important part of an article, the body. It constitutes 75% of the journal and it is here where we put in all the data, and information (statistical, factual etc.) The primary component of a good piece of writing is its body. Writing the body is both tedious and of great importance. To form a good informative and detailed narrative we will have to refer to 3-4 articles for the same.
Last but not least the conclusion consists of 15%. A good wrap-up at the end of each article makes it both interactive and informative. A good writer knows how to conclude things briefly and create a massive impact on them. Summing up things is a rather hard thing to achieve. 
Pros Of Using Too Many References
The advantages of using too many references in an article:
Informative: Having plenty of references is going to be explanatory. A bulk of concrete data will be available through the content delivered.
Shows your skills: An informative article written with the use of too many articles is supposed to be somewhere near perfect and ought to receive appreciation for such wide research. 
Versatility: A article with all the necessary information in it is versatile and people who want an in-depth study of the subject matter would find it easy to refer to your article. They will not have to go through varied articles on the same topic.
Thesis: Long narratives are of great use to making thesis papers wherein you need to put a lot of data.
Cons Of Too Many References
Focusing on the other side of the coin. The disadvantages of the use of too many articles are as follows:
Too bulky:  Due to the wide range of details provided in a single article it becomes too big and non-human to go through it again and again and search for the specific data. 
Disinteresting: A monotonously large piece of writing looks boring and people do not find it interesting enough to read, irrespective of its excellent delivery of knowledge. 
Confusion: Using too many articles may create confusion in the mind of the writer. Because all references don't show the same facts and figures. 
Time-consuming: Writing such huge narratives is time-consuming and not worth it. Because there is no guarantee of a higher reach of audience due to the bulk. 
Defines the writer: An unnecessarily long narrative describes the incapability of an author. The incapability of not jotting down things in a short and easily understandable form.  A lucidly written document with lesser references is proven to be more effective than an article written using more references. 
Less interactive: The best way to engage a large audience is to increase the interactivity in writing. Clouding too much in just one article is going to be less interactive and the audience will keep finding it boring. 
Tips For A Good Article Written With The Help Of Using References
Here are a few tips to enhance your journals: 
Informative yet short: A sign of a good article is the message it delivers and imparts them. An ideal informative article can be short yet communicative. Making use of 2-3 references such as books, the internet, magazines and articles can be of great help. I would prefer using a book for theoretical references and a trustable website for ever-changing statistical data. 
Interactivity: Asking thought-provoking questions in between articles or in initials can be of substantial value. It will develop the interest of the common people. 
Out of the box: Making something boring look interesting is done by doing things out of the box. Using bullet points might be of some significance. 
Use of clear font sizes and bold letters for the important stuff: An important chunk of data can be served using bold points. These are eye catchy and hold the interest of the people. 
You should know where to stop: suppose you gathered a lot of information from different references and you want to fit all that in one 1500 word essay. Now that is where the catch is: you are supposed to differentiate between what is important and what is a little less important. After sorting, pen down the prior. Also, it is crucial to know where to stop a sentence and not keep dragging it and exaggerating it.  
Reliable References 
Since references are not primary sources of information one should be calculative and selective while making notes of important stuff. Whatever they serve over the web is not always correct. So blankly making use of non-reliable data might make you fall in trouble. You should always use 2 to 3 reliable sources which render genuine details. 
Articles that are written using unreliable sources impart a bad message and the author's indecisiveness. It is believed that this amount of external information will be enough to comply with your internal/personal utility about a given topic. 
Importance Of References
The importance of using references is as follows:
It might so happen that you have the requisite knowledge about the topic but you do not know how to efficiently present it in the form of words, that's when the use of references comes into action. They help to structure your thoughts into words and imagination into practicality. 
The use of references and your creative thoughts add value to the piece of writing and increases the audience by a considerable percentage. 
References mentioned in census, governmental websites etc are the most reliable source of statistical information. Statistical information and comparison add an edge to your writing. 
However, a balanced and healthy amount of using references is advisable otherwise the outcomes may not be pleasant and good for your reputation. 
In the USA plagiarism of over 15% is going to have strict actions against it. Anything less than 15% is acceptable.
It is also used to make sure that you do not miss something crucial.
What To Do In Case Of Low Availability Of References? 
In case of low availability of references the following is advised to be done:
Scarcely available resources are still enough if you know how to portray and correctly present them. If you do not have sufficient resources you do not have to worry about it. Use more of your creativity and imply your understanding of the given topic rather than always depending upon such external sources. 
If you fall short of the requisite numeric data use whatever data you found and place them in different sections of the article. It is not always necessary to put in all the information. It's all about how well you can present what you perceived through those sources. 
Acceptance is the key. Sometimes accepting the low availability of resources safeguards you and your articles from being questioned.
Tactful open-ended questions. Ending your articles with tactful questions in case of low availability of information camouflages the insufficiency of data. 
Conclusion 
In this article, we have discussed what references are and further details. We also discussed the availability and importance of good references. As to questioning how many resources is too much is considered. You can use 100 reference sites as well as 2 sites. This completely depends on what is the agenda and what topic are you addressing. 
Keeping the above-mentioned points while writing an article, a journal and a thesis paper in mind will be of appreciable help to you. Hitting the correct jackpot is necessary. Attracting the correct crowd of people is another primary concern. No matter how scarcely available resources are served over the web you in no way can copy-paste and upload it. You will automatically be claimed with copyright issues. 
How Many References Should You Have?