For paralegals, there is rising demand. Paralegal employment is expected to expand by 12% between 2020 and 2030, according to the Bureau of Labor Statistics (BLS), which is substantially faster than the average of the country. Let us know the Reason 'How Long Does It Take To Become A Paralegal?'.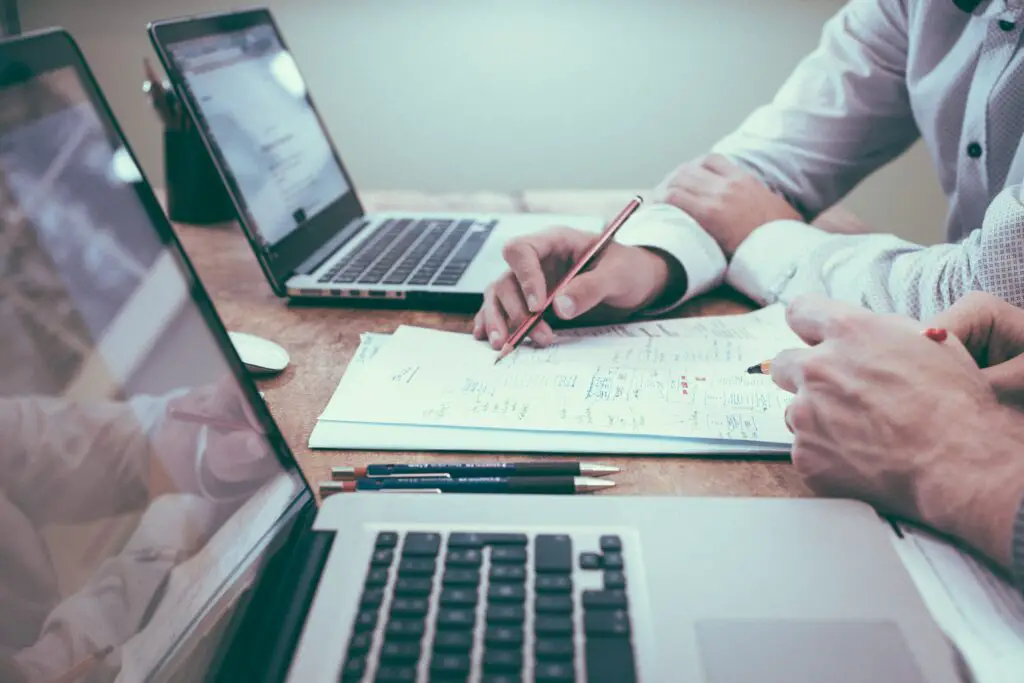 How Long Does It Take To Become A Paralegal?
Based upon where you are in the quest of your life and what major you choose to pursue, it might take anywhere from two and seven years to develop into a paralegal. A master's degree typically takes 2 years, and a bachelor's degree typically takes 4 years to complete. You should also account for the time needed to study for and pass any paralegal certification exams, should you decide to pursue them.
How to become a paralegal?
Discover some typical actions you might take to become a paralegal in the list below. You can get ready to pursue a profession in the area if you are familiar with the particular requirements for paralegals.
Step 1 – Get the required qualification
Most important thing is to meet the educational requirements for paralegals. Since there are no federal laws specifying the criteria to which paralegals should be held, paralegals are not registered on a national scale. Paralegals are not directly governed at the state level either, with a few states making an exception. All the states in the United States of America do not mandate it's certification, but it is offered by several professional associations.
Employers determine the employment criteria for paralegals in the absence of local, state, and federal laws.
To become a paralegal, you must have some formal education. You might think about achieving one of the following:
Studying for a paralegal associate's degree – The average time to earn an associate's degree is 2 years. Although the minimal entrance criteria differ from institution to school, a high school diploma is often one of them.
A bachelor's degree in law or a closely connected subject – Normally, four years are needed to complete a bachelor's degree. Employers are emphasizing the need for candidates to have at least a bachelor's degree, according to the National Federation of Paralegal Associations (NFPA). 
Negotiation, intellectual property law, employment law, legal writing, and trial advocacy are just a few of the topics that can be covered in a master's degree in legal studies (MLS). These could provide graduates with the skills necessary to perform a range of duties as paralegals or other legal professionals.
You may decide to enrol in programs that have been endorsed by the American Bar Association while you plan your graduate degree career (ABA). ABA guidelines may be useful as you assess your top program options and consider typical paralegal prerequisites.
Step 2 – Pick a Specialization
You can choose from among the many legal studies concentrations provided by institutions across the nation if you are interested in earning a master's degree, enabling you to concentrate in a particular field of law. Different specializations can lead to various professions. For illustration:
Litigation paralegals collaborate with trial lawyers during all stages of a trial, including investigations, pleadings, and discovery.
Government paralegals collaborate with lawmakers, law enforcement, and regulatory bodies.
Paralegals who handle estates communicate with beneficiaries, tax examiners, and trustees.
Paralegals that specialize in labour law deal with problems involving both employers and employees, like discrimination or unfavourable working conditions.
Step 3 – Pass the paralegal certification exam
The NFPA advises that you pass a certification exam in addition to your coursework to become certified as a paralegal. A variety of professional organizations offer paralegal credentials.
To be a paralegal, you don't need to be certified. But going after one is advised. The ABA points out that certification might improve your career prospects. That's because, for some employers, certification proves your expertise and dedication in your sector of choice.
NALA promotes performance ethics for paralegals in addition to certification. Some businesses utilize the NALA's set of criteria as a measuring stick when determining how prepared a paralegal is. These requirements are not legal requirements; rather, they serve to show the public and the attorney that you have undergone formal legal training and exposure to a wide range of potential paralegal-related situations.
Knowing the prerequisites can help you select a certification that best suits your objectives since each certification has certain requirements for continuous learning and restoration.
Step 4 – Comply with State Paralegal Regulations
State-level certifications are another option for people who desire to work as paralegals; the majority of them are optional and given out by regional paralegal groups.
State-specific certification requirements apply in California, Florida, Texas, and Utah, among other states. Because of this, it is important to confirm the state's paralegal requirements before moving there.
1. Florida
Although there are no minimum requirements for paralegal schooling or practice there, certain law firms might prefer new workers to have taken the Certified Paralegal (CP) exam.
2. California
There are a few steps on the road to becoming a paralegal in California. Candidates must hold a paralegal certificate from an ABA-approved institution and have completed a specified number of semester hours in paralegal studies at an institution recognized by the state of California, according to the California Alliance of Paralegal Associations.
3. Utah
Utah: Applicants for the role of certified paralegal practitioner should finish 1,500 hours of substantial legal experience within the three years before application, pass a professional standards exam, and pass a certified paralegal practitioner assessment for each of their preferred practice areas in addition to meeting the academic and employment certification requirements outlined by the Utah courts.
4. Texas
The State Bar of Texas maintains a Paralegal Division, and Texas Board of Legal Specialization certification is optional.
Step 5 – Acquire Legal Experience and Work Experience
Many recognized degree programs offer assistance to students in their search for an internship. Students can demonstrate their mastery of legal principles and their capacity to work as a paralegal in the real world by using their internship experience to put their academic understanding in a practical context. Additionally, internships may give students the chance to network and possibly secure full-time employment after graduation.
After obtaining their degree, paralegals may find employment opportunities in a wide range of industries, such as banking, insurance, and corporate legal departments.
Conclusion
Because there are no government criteria, companies often choose the credentials for paralegals. The only exception is the state of California, where paralegals are required to hold a high school diploma, three years of experience working under the supervision of an attorney, a certificate from a paralegal program, or a postgraduate degree.
In the future, paralegals might choose to further their education or obtain additional qualifications to compete for more prestigious jobs or be given more responsibility on the job.
FAQ's
How do I get the skills necessary to work as a paralegal online?
You might take into account hybrid or online paralegal degree programs. Online paralegal programs and online master's in legal studies programs are among your alternatives.
What skills are necessary for paralegals?
Numerous skills are necessary for paralegals, some of them are: Research skills, public speaking, active listening as well as critical thinking among other relevant skills.
How Long Does It Take To Become A Paralegal?