Information Technology is the full form of IT. This sector in the world industry is growing quite rapidly as compared to other industries. For those who have no idea, Information technology is the study or use of systems for storing, receiving, retrieving, and sending information. Everything in today's world is about information technologies or technologies. People are now ordering food and medicines using smartphones in their hands. So, for that reason, the such sector must be very strong to work smoothly. Let us know about 'Entry Level IT Jobs'.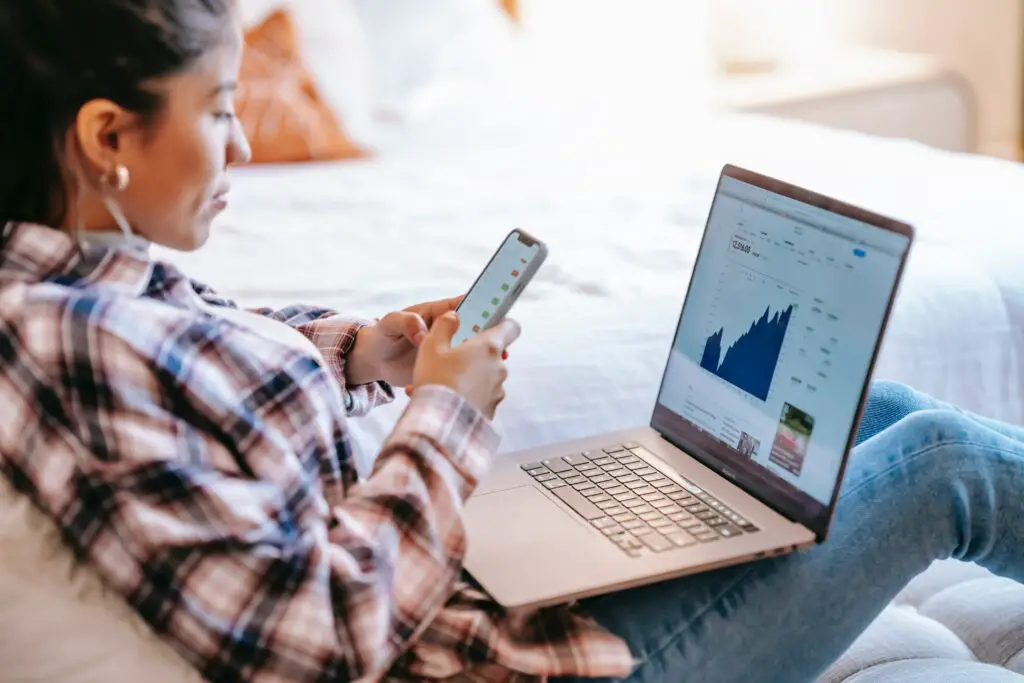 Gaining experience in this field is quite important as they are highly valued. Most companies with IT openings do not hire newly-comers. The experienced people who have good past work experience in the related field will be offered great salary as well. Other than that, they will be offered numerous interesting benefits. But, again to gain those benefits one must have the right experience and aim for the right position at any company that is most suitable. 
Entry Level IT Jobs: Explained
Many people are putting their aim and focus on this industry as it is an ever-growing industry. But, for one to start entering the industry one must start from scratch. These beginners must put their interest in entry-level IT jobs to gain experience. Some entry-level job titles for the such position are Help Desk Analyst, PC Technician, Software Developer, Computer Operator, SEO Analyst, and many more. 
Here is a list of best Entry-level IT Jobs
Entry-Level Information Technological Jobs 
When it comes to the future Information Technology is the sector that is moving us forward. Interestingly, the future of the people is now in the hands of this sector. People and scientists from all over the world are developing skills just to bring new and good innovation to this field. Bringing new and highly innovative products for people in the market in this sector will help us overcome so many barriers. Now, some of the best entry-level Information Technological jobs are given below:-
Help Desk Analyst
This is the simplest form of entry-level IT job that one can find. Many successful technician workers have launched their careers starting from this job position at any company. The work in this job position is quite simple but, it helps you gain good experience related to your field. A help desk analyst includes tech professional tasks. The person in this position is required to provide their clients and customers with all the technical support they need for any IT-related matter. Some problems that are solved by this job position are related to software, hardware, Windows, networks, and other operating systems. 
This position requires good soft skills from the person who is working and is willing to work. They must have problem-solving skills and should work under immense pressure. 
PC Technician
PC Technician is also known as a Computer Technician. This is a slightly advanced entry-level IT job for an individual. The job role here is quite similar to Help Desk Analyst but, they need quite deep attention. It is a professional job that is tasked to maintain all sorts of computer systems, errors, troubleshooting errors, and repair them if any problem is found. Again here, one must have some knowledge of networking and software applications to solve problems. This is because not all problems can be solved by changing the internal systems some require proper judgment through applications. One must have a solid knowledge of PC hardware, networking, and Windows. 
Computer Operator 
Computer Operators are another great value for a company. These people play a crucial role in the online business structure and other strategies for a company. Yes, the entry-level job for such a position is offered by various well-known companies around the world. But, one must have proper technical knowledge for getting into one. The job role of a computer operator is to correct file and system errors. They need to perform data processing operations as per the business module. Additionally, they must perform backup procedures and reduce all the risks that the company could face. This is quite an important task that an individual needs to solve for the company that they are working for. 
IT Technician
This position at any company has an 8% annual growth rate as of 2021.  To get into such a position one must have good and deep knowledge of computer systems and troubleshooting. The job role at this position is again quite similar to Help Desk Technician and Computer Operator. These people need to diagnose, repair, and main hardware if any problem is found. Additionally, the people in this position need to check if the software components are working properly or not. They must ensure that all the systems in a computer are running smoothly so that no problems occur later. Other than that, some responsibilities in this position include installing, configuring, and repairing software. 
Web Developer 
Web Developer is another great entry-level IT job that anyone can do. Yes, this job position has its professional side as well. The requirements to become or get an entry-level job at this position are to learn to program and have a bachelor's or master's degree in the related field. The primary job role here is to create websites for businesses and create a good user-friendly interface. Now, Web Developers is divided into three parts and they are front end, back end, and full stack. These people are typically responsible for all the appearances of the site and its technical aspects. The requirements for this job position highly depend on the requirements of the company. But, one must learn computer language to get a role at any company. 
Software Developer 
The name of this position itself suggests that the people in this position need to create software. Now, the software could be of any type and could solve any problem in the market. One needs to build applications here using compiled computer languages such as C++, JAVA, Python, and many more. These people are tasked to design and code software for businesses and customers. These people must have problem-solving skills, critical thinking, soft skills, and many more. 
Database Administrator
This job role is currently having a growth rate of 8% which is quite more than its average rate. The demand for this job role is rising every day. The requirements to land a job at this position are valid certifications, associate degrees, and a bachelor's degree. Other than these, one must have the right knowledge related to the field. The people in this position are tasked to store, organize, and secure data. The job role for this position is quite similar to PC Technician. Other responsibilities of this job position include performance, integrity, and providing good security to the database. 
Conclusion
Even if it is an entry-level job every position requires the right knowledge and certifications. No position in the technological sector is easy every position requires hard work. One must be determined and should have the willingness to learn new things from anything possible. Experience and knowledge will always be appreciated even if you do not have any experience in the field. Companies will be ready to offer a huge amount of salary and benefits to you to participate with them. Other than that, they will be offered numerous interesting benefits. But, again to gain those benefits one must have the right experience and aim for the right position at any company that is most suitable.
Entry Level IT Jobs – Know More