Amazon is a multinational company based in Seattle, Washington, that specializes in e-commerce, digital streaming, artificial intelligence and cloud computing and is regarded as one of the world's biggest economic and cultural forces and the most valuable brand as well. It's the largest online marketplace, a live-streaming platform, cloud computing platform and AI assistant in the world. Through its Amazon music, Amazon Prime Video, Audible subsidiaries and twitch, Amazon offers a range of downloadable and online streaming entertainment. Amazon is the United States' second-largest private employer and one of the most valuable corporations in the world. Amazon has the biggest global market valuation as of the year 2020. Working for such a big company is indeed everyone's dream. Let us know more about that the amazon jobs-know more.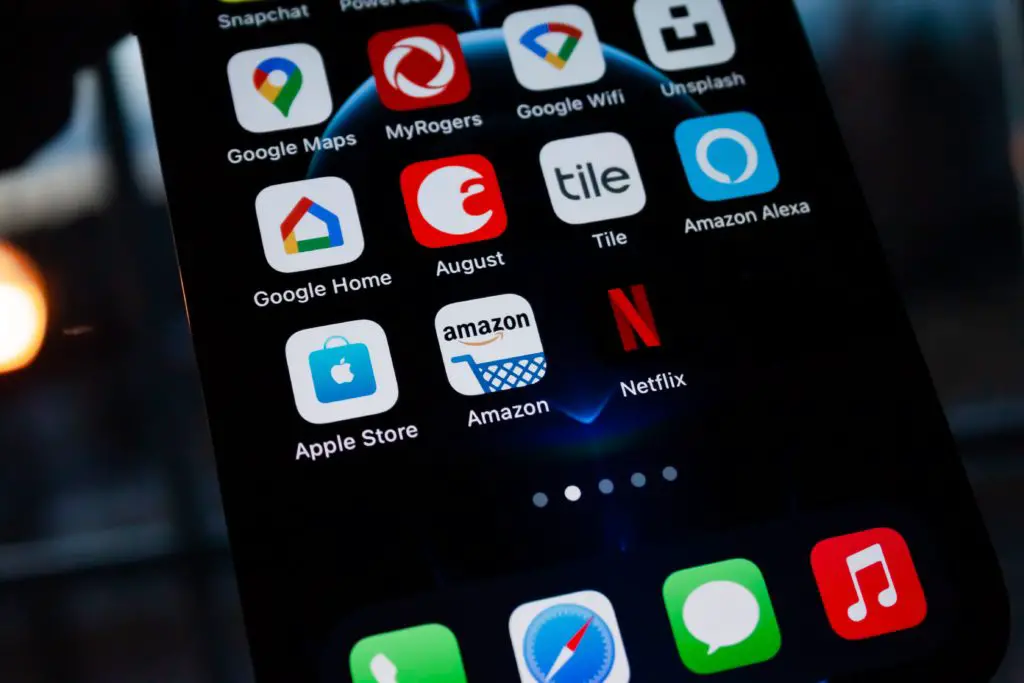 Being such a huge corporation, the employment market for amazon jobs may be quite competitive. You'll need to find a strategy to stand out in front of the people interviewing you in the process of job application and interview because it is extremely tough and competitive. Even though getting a job at Amazon might be challenging, it is definitely achievable. But before applying for a job at Amazon, you must be wondering if you are eligible to get a job there or what are the requirements to get a job at Amazon? We will tell you everything about amazon's job requirements and the types of jobs that they offer.
Amazon Job Requirements
The requirement for each job depends upon the nature and the level of the job. While Higher level jobs may require a bachelor's or master's degree and maybe even some years of prior experience, the jobs at lower levels are less complicated and therefore they have fewer requirements. While the requirements change with the job title and level, the most basic amazon job requirements that are applicable for all employees are:
The person must be at least 18 years old
The person must have good speaking skills and must be fluent in English
The person should be at least a high school graduate and must hold a high school diploma.
Job Requirements Based Upon The Nature Of Work
Apart from the basic minimum requirements, all other job requirements that are required for a particular job are often specified along with the job opening notice. The major factor that decides the job requirements is the nature of the job. Candidates applying for part-time jobs require fewer qualifications but people applying for full time must have good qualifications in order to become competent employees. Here are the job requirements based upon the nature of the job:
Part-time jobs
These types of jobs usually have flexible working hours and the employees work in shifts rather than working the typical 9 to 5 job. The people employed in part-time jobs are not the permanent employees of the company and they get wages on an hourly or weekly basis. They have a maximum limit on the number of hours they can work in a week. Part-time jobs include posts like warehouse worker, delivery man, etc. these jobs don't require a lot of skills or qualifications and can be performed by a simple person after training them. 
Job Requirements
Apart from the basic job requirements, the additional requirements for a part-time job are:
A person must be able to work in a team and communicate with the other team members to ensure a smooth work process.
An employee can have little to no experience in the job that he has applied for. But he must undertake a training program to become proficient in the job.
An employee must adhere to all the rules, regulations and follow all the safety precautions.
Quick decision and problem-solving skills.
Full-time jobs
These are the employees who are hired by the company on a permanent basis. They have a mutual employment contract with the company and receive a salary on monthly basis. These people are highly skilled in their respective fields and are really proficient in their work. They work regular 9 to 5 jobs and are an integral part of the organization. They work at the topmost or at the management level of the company and look after the functioning of the company. Getting a full-time job at amazon is really difficult owing to the growing competitiveness among the employees and the highly difficult selection process
Job Requirements
The requirements for these jobs are really complex and are as follow:
Must have a bachelor's or master's in their respective fields.
Must have some prior years of experience in their field. They must be proficient in their respective field and have a history of proven results.
The candidate must possess exceptional organizational, analytical and problem-solving skills.
Other job requirements depend upon the department in which the person is applying for. If a person is applying in the finance department, he must have proficiency and relevant qualifications in that field.
How To Apply For A Job At Amazon?
If you want to apply for a job at Amazon, you visit their website or visit a nearby Amazon warehouse to know about any potential job opening. The best way to look for a job at Amazon is to search for a job opening on their website. They list all their available jobs on their jobs whether they are part-time, full-time or internships. Job vacancies at Amazon varying from that of a warehouse worker to that of a software developer, are all listed there. Here are the steps that will help you in applying for a job at amazon's website:
Step 1
Go to amazon's website and scroll down to the bottom. You will see the 'careers' option under the 'get to know us' tab. Click on that option and it will take you to a page where you can search for jobs.
Step 2
There will be a 'search for jobs' option on your screen and right next to it there will be the 'location' option using which you can filter the location in which you want to look for the job. When you scroll down on this page you will see other options that will help you to learn more about the types of jobs that are available.
Step 3
You can either search for a job yourself by typing a keyword or else you can use the 'filters' option to narrow down all the available options. You can apply filters such as nature of the job, the country or city of the job, category of the job, the teak in which you want to work, etc. All these filters make it easy for you to find the best-suited job for you by narrowing down all the best options out of all the available alternatives.
Step 4
After you have found a job that you like, click on that and it will show all the information about that job. You can see the job description, qualifications required, salary, perks, etc. after going through all the information, if you'd like to apply for the job, click on the 'Apply Now' option. 
Policies of Amazon Regarding Job Application
If a candidate misses the opportunity to attend an interview after applying to Amazon for any cause, the applicant has the right to reapply and participate in the selection procedure.
the applicant is ineligible to apply if he or she has undertaken an interview within the last 6 months from the date of the new application.
If Amazon has terminated the candidate's application for any reason, the candidate is no longer eligible to apply.
If an applicant is rejected by Amazon during the interview, he or she is forbidden to apply again for six months after the meeting.
Does Amazon Offer Any Benefits To Its Employees?
Benefits at Amazon vary depending on where you work and a number of other variables. full-time and regular employees, on the other hand, may expect to get medical benefits, such as vision, dental and health coverage, from the very first day. As your rank in the company increases, the benefits will also increase gradually. Some of the benefits offered by the company are:
A retirement plan with an employer match of 50%
In addition to business holidays, employees are entitled to paid time off
Amazon also has a unique initiative called Career Choice, which covers 95% of tuition and fees for employees pursuing degrees in in-demand professions.
A Bonus of $1,000 (you can check the eligibility period of this offer if it is available in your job location).
A discount on goods that are sold and shipped on the website of amazon
To make the fulfillment centers more efficient, certain college and technical programs are conducted there.
Conclusion
Amazon is indeed one of the best companies in the world and getting a job at such a prestigious company is indeed everyone's dream. They offer one of the best workplace environments in the world and have a really diverse workforce. But getting a job in Amazon is not an easy task because of the highly difficult selection process and a lot of competitive candidates. Hundreds of thousands of candidates apply for both, full-time as well as part-time jobs but only a few thousand get selected. Hence, it is important that you meet all the necessary amazon job requirements to improve your chances of getting a job at Amazon. You must prepare a really good resume and give an amazing interview in order to get a job at Amazon.
Frequently Asked Questions
Do we require any documents while applying for a job at Amazon?
Yes, you are required to carry some documents along with you when you apply for a job on amazon. The documents that you need to carry are
Passport size photo
Your resume
Your original I.D proof (issued by the government)
You can ask the interviewer if you are required to carry along any other documents as well.
What Are Amazon's Job Requirements?
The requirements of an amazon job depend on the level at which you are employed. While advanced degrees may be required for certain more senior roles, most of the lower-level jobs that are available merely need that the applicant:
Must be at least 18 years old
be a holder of a high school diploma, a GED, or a certificate that is comparable to it
To ensure your safety, you must be able to read and speak English
Do we need a diploma in order to work at Amazon?
Normally, a high school diploma or GED is required in order to work at Amazon. but the firm has lately begun to recruit people who do not hold a secondary education degree and the company has also established efforts to help employees to acquire a GED diploma at the expense of the company.
How can I apply for a job at Amazon?
To begin with, you can search for any available jobs on their website and look for a career that interests you.  job categories, Locations, keywords and business categories can all be used to narrow down your search. Once you've found one, go to the top of the page and click the "Apply Now" option next to the job title. The website will then send instructions on your screen, that you are required to follow.  If you're a returning candidate, you can log in to your old ID but if you are new to this, then you are required to create a new profile. If you're interested in working at an Amazon Fulfillment Center as a warehouse worker or as an associate, you may read the application procedure and go through the terms on their website.
What is the minimum age limit to work at Amazon?
18 is the minimum age to get a job at Amazon. According to Amazon's terms of service, anybody below the age of 18 can get a job only after getting "parental or guardian assistance."  amazon has now made it much more convenient for parents to do so.
Do I need to submit my resume along with my application? What should I include in my resume?
It is advised that you must have a resume or a curriculum vitae if you are applying for a job at Amazon. It is still acceptable to apply if you do not have a résumé. Simply include a brief description of your educational accomplishments, experience (including dates of work), background, and any additional skills in your resume. This information is required in order to assess candidates and to get a better understanding of them. Applications that do not include this information will be rejected. they may ask for work samples if you are chosen for an interview. If that's the case, they will let you know where to send them. If you have a public version of any of your work online, it is a really good idea to add those links to your CV because it will impress the interviewer.