USPS is an independent organization working with the United States Federal Government. USPS is one of the leading employers, with more than 516,600 career employees and 136,500 non-career employees. The USPS started its journey in July 1971, and with time it became famous worldwide for its efficient package delivery services. Let us know about the USPS Job Titles And Their Role Description.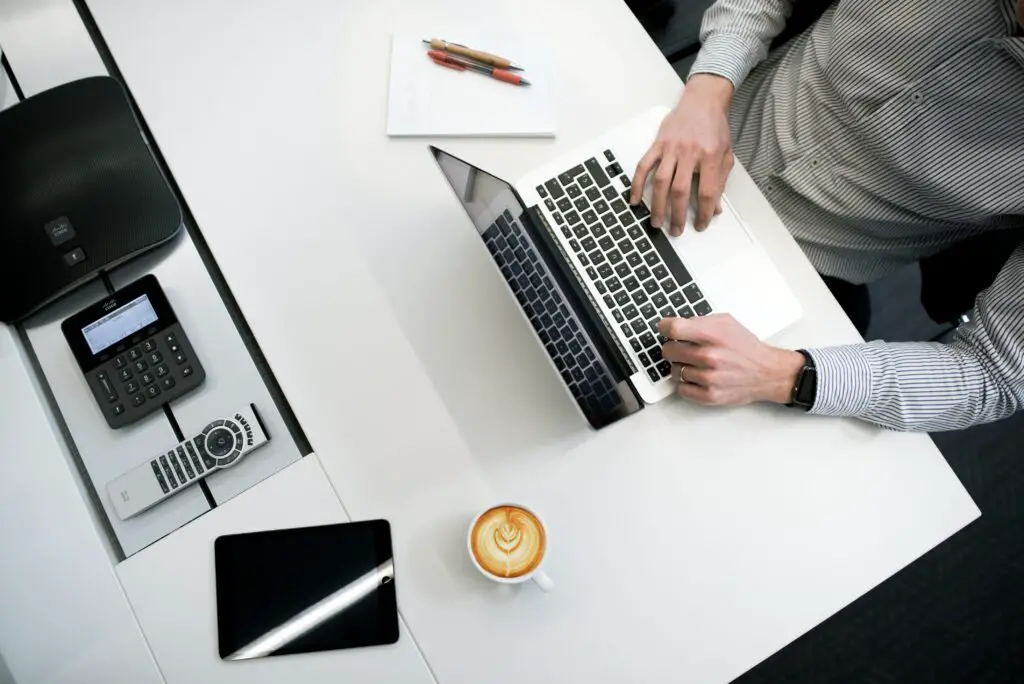 USPS is a top employer, and its quality workforce is one of the primary reasons for its success. USPS offers various job titles in different fields such as warehouse ground handler, warehouse mail sorter, mail handler assistant, city career assistant, and more technical, non-technical, field, managerial, and official job titles. You can apply for these job titles at USPS through the official website of USPS to learn more about the job titles available at USPS. You can apply using other job-posting platforms and websites that post job titles from the USPS. USPS pays an average salary of $62,656 per year for different job titles. The wages for each job title at USPS change according to job title, position, experience, working hours, achievements, and other factors that determine your average salary at USPS. The requirements of each job title are different, and if you fulfill all the eligibility requirements required for the job titles, then you can expect a job at USPS.
USPS Job Titles:
Here is a list of some crucial job titles that you get at USPS:
City Career Assistant
Mail Handler Assistant
Rural Carrier Associate
PSE Mail Processing Clerk
Motor vehicle operator
Automotive Technician
Laborer Custodial
Likewise, there are many other job titles at USPS. If you want to apply for these job titles, you can visit the official USPS career portal.
Job Titles and Role Description at USPS:
USPS offers various job titles in different categories, and each job title has a different role and responsibilities. In the following list, you will get a brief overview of some job titles at USPS and the tasks you would perform in these job titles.
If you work as a postal service clerk at USPS, then you must have to perform responsibilities such as money orders, insurance mail, selling stamps, sorting mail, and a few other things you have to do.
Employees working as postal service mail carriers at USPS will be responsible for delivering mail, collecting money for postage due, change-of addresses on cards, and others.
City Career Assistant Employees of USPS will deliver packages and letters in their local area.
Distribution Associate Employees at USPS serve in several areas as interaction with customers, passport duties, arranging assistance for customers to solve their problems, and a few other tasks they perform at USPS.
Mail Handler Assistant Employees at USPS perform various duties like carrying moderate mail, loading and unloading outgoing bulk mail, rewrapping damaged products, and other crucial work they do at USPS.
Not only do these job titles perform tasks at USPS, but many other job titles perform various tasks in different fields at USPS.
Eligibility Requirements for Obtaining a Job Title with the USPS:
USPS could be a perfect place to start your professional career, but to begin this, you must fulfill the eligibility requirements for each of its job titles, such as the educational eligibility requirements, and you must fulfill the academic eligibility of USPS to get a job title at USPS.
The following are some generic eligibility requirements imposed by USPS:
Your age should be at least sixteen, along with a high school diploma or other equivalent courses. But you can work on some limited job titles after your sixteenth birthday at USPS, and if you want to join higher job titles at USPS, then age eligibility changes as for some job titles the age requirement is 18, 21, 24, and so on.
You must pass a background check, drug test, and other pre-employment tests at USPS to get a job at USPS.
If you have prior experience working, you must have an experience letter to improve your chances of getting a job title at USPS.
USPS prefers to hire candidates who possess excellent communication skills, can perform multiple tasks, are physically fit, understand the working methods of USPS, and a few other qualities USPS seeks in candidates.
You must provide valid ID proof, address proof, and other required documents according to the job title you will hold at USPS.
USPS seeks some other eligibility among the candidates according to the job titles, and you should first read the eligibility guidelines of USPS before filling in the job application form.
How Can You Apply for Various Job Titles at USPS?
The application process for all job titles at USPS is nearly the same, and to fill out the job application, you can start with the eCareers portal of USPS. If you cannot find the job title according to the vacancy or eligibility, then search or filter by job title or keywords on this career portal of the USPS. After finding an appropriate job title, click on it and start filling in the required details or you can also create your candidate account on the careers portal, choose the job title according to your preference, and then fill in all the mandatory descriptions such as name, email, phone number, residential address, and other required entries and documents. On the USPS portal, upload an updated resume or cover letter. Before final submission, kindly check and validate your entries in the application form. After submission, you will get a confirmation email containing your login id, password, and other details, through which you can also check your application status.
Salary Range for Various Job Titles at USPS:
USPS provides a helpful payout to its employees because it understands their needs, cares for them, and strives to provide them with a comfortable lifestyle.
If you work on an hourly contract at USPS, you can earn an average stipend of $19.06 to $32.32 per hour, with career employees earning an average of $ 40.60 per hour. The hourly pay range at USPS varies according to the job titles and working hours.
USPS pays an average wage of $90,860 to its operations manager employees, and for labor relations specialist workers, the stipend is $86,880. If you work as a postal service clerk at USPS, you can earn an average of $47,731 per year, and customer service manager employees will get a salary of $81,535 at USPS. If you are employed as an expeditor at USPS, you can get paid $50,515, and maintenance supervisor employees at USPS will earn an average of $72,584. The salary range for an officer in command at USPS is $79,030, and a mailman at USPS can earn a stipend of $ 60,602 per year.
The pay range at USPS varies according to the job title, position, working hours, experience, performance, achievements, and more such factors that will determine your average salary at USPS.
Conclusion: 
USPS is a well-known corporation that offers various job opportunities in different fields. USPS provides 300+ job titles in different categories; each job name has a separate job role and responsibilities. You must meet the eligibility requirements to obtain a job title at USPS. The pay range for each job title at USPS varies and is determined by various factors. You can search or filter for the job title offered by USPS on its official career portal and fill in the application form according to your eligibility and preferences.
FAQ:
Can USPS open your packages before delivery?
If there is no search warrant or prohibited item in the package, USPS does not open it before delivery. USPS securely delivers your letters and parcels on time.
Does the USPS inspect packages?
USPS checks packages using a Mobile Delivery Device (MDD) to scan the parcels and letters and transmit package tracking data.
USPS Job Titles And Their Role Description