UPS is an abbreviation of United Parcel Service, which is one of the leading shipping couriers and a multinational company that started its journey in 1907 and became popular as it expanded its business and service in various countries and operated different services in different fields. UPS has some subsidiaries, such as UPS Professional Solutions, UPS Mail Innovations, UPS Logistics, Nightline Group, and Marken. Let us learn 'UPS Job Titles'.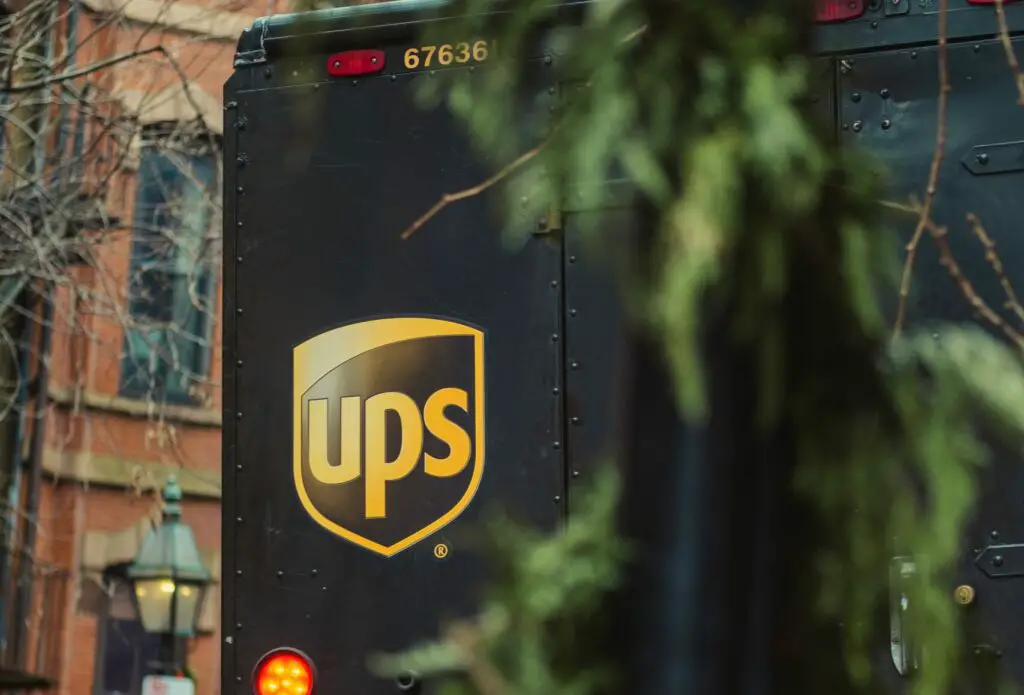 UPS became famous with time, and its business is growing because of its quality workforce. UPS offers different job titles in various fields, such as sales account executive, base specialist, package delivery driver, automotive technician, GBS customer service representative, and more such job titles. Candidates can apply for these job titles at UPS through the official website of UPS Careers or some other job posting platforms.
UPS demands various eligibilities among the candidates, and if you want to get these job titles at UPS, then you must fulfill the eligibility requirements of UPS. UPS offers a competitive pay scale to its employees, as it pays an average of $75,035 to employees, and the pay range changes according to the job title, experience, performance, achievements, and working hours. Each job title at UPS has different roles and responsibilities that you are required to fulfill when you join these job titles at UPS.
UPS Job Titles:
You will get to know some famous and crucial job titles at UPS in the following list.
Package handler warehouse worker
GBS Customer Service Representative
GBS Post-Sale Logistics
PT Preload Supervisor
Center Clerk
Tractor-trailer driver
Senior Applications Developer
UPS offers many other job titles in different roles and categories. You can visit the official website of UPS to learn more about the available job titles at UPS.
Job Titles and Role Descriptions at UPS:
UPS is one of the leading employers, and it offers various job titles in its different working areas. Each job title has some designated responsibilities that you must perform when you start working with UPS.
Package Handler: If you work as a package handler at UPS, you will be responsible for tasks such as sorting packages, stacking, selling stamps, loading and unloading packages at the warehouse, checking parcels, and a variety of other duties.
Delivery Driver: Employees working as delivery drivers at UPS will be responsible for delivering packages, picking up parcels at the end of their shift, collecting delivery charges, and delivering in a fixed area.
Sorter: Sorter is one of the crucial job titles at USPS because it performs multiple tasks, such as executing UPS package handling methods appropriately and loading and unloading parcels in UPS delivery vehicles.
Clerk: The work of clerk employees at UPS is crucial because they are responsible for auditing invoices for all information regarding parcels, preparing bills, scanning EDIs of parcels, counting the number of packages at warehouses, assigning them to drivers, and more.
Likewise, many more such job titles are available at UPS, and each job title demands different working methods, roles, and responsibilities, which every employee of UPS tries to perform.
Eligibility Requirements for Obtaining a Job Title with the UPS:
If you are seeking opportunities to join the job titles offered by UPS, then you must fulfill the eligibility requirements required by UPS because it will increase your chance of achieving a job title at UPS. The following are some generic eligibility requirements imposed by UPS:
The minimum age required to work at UPS is 18 years old for entry-level jobs, and for some experienced job titles, the age requirement changes.
If you have any prior experience working, it may increase your chance of getting a job title at UPS because many of its job titles demand experienced candidates.
Candidates must pass a background check, drug test, and other pre-employment tests at UPS to get a job there.
UPS prefers to hire candidates who have excellent communication skills, can perform multiple tasks, are physically fit, understand the working methods of UPS, and a few other qualities UPS seeks in candidates.
You must provide valid ID proof, address proof, and other required documents according to the job title you will hold at UPS.
Each UPS job title requires educational eligibility, which varies by job title, and you must meet UPS academic eligibility to get a job title at UPS. Besides, UPS seeks some other eligibility among the candidates according to the job titles, and you should first read the eligibility guidelines of UPS before filling in the job application form.
Obtaining a Job Title at UPS:
The application process for all job titles at UPS is nearly the same, and to fill out the job application, you can start with the UPS Careers portal. If you cannot find a job title based on the vacancy, preference, or eligibility, you can search or filter by job title or keywords on the UPS career portal. After finding an appropriate job title, click on it and start filling in the required descriptions, or you can also create your candidate account on the careers portal, choose the job title according to your preference, and then fill in all the mandatory descriptions such as name, email, phone number, residential address, and other required entries and documents. On the UPS portal, upload an updated resume or cover letter.
Before final submission, kindly check and validate your entries in the application form. After submission, you will get a confirmation email containing your login id, password, and other details, through which you can also check your application status. The hiring process at UPS may take five to six weeks, and you must pass through different phases of the hiring process to get a job title at UPS.
Pay Scale for Different Job Titles at UPS:
UPS gives a handy salary to its employees because it knows that if it keeps them happy, they can focus more on their work and increase the business and revenue of UPS. UPS could be an excellent place to start your professional career, as you will receive numerous employee benefits in addition to a competitive salary.
Working on an hourly contract at UPS can earn you a stipend ranging from $12.83 to $29.94 per hour, with career employees earning an average of $ 38.96 per hour. The hourly pay range at UPS varies according to the job titles and working hours.
UPS pays an average salary of $66,636 to its operations supervisor employees, and for industrial engineer workers, the wage is $76,932. If you work as an operations manager at UPS, you can earn an average of $71,015 per year, and delivery driver employees will get a stipend of $81,877 at UPS. If you are employed as a human resources supervisor at UPS, you can get paid $59,811; account executive employees at UPS will earn an average of $63,792. The pay range for a transportation supervisor at UPS is $71,956, and a fleet supervisor at UPS can earn an average of $71,097 per year.
Not only do these job titles get competitive wages at UPS, but almost all the employees and each job title at UPS get comprehensive stipends. The pay range for each job title at UPS changes, and some factors determine your salaries at UPS, such as your job title, working hours, experience, performance, and achievements.
Conclusion: 
Some of the more well-known job titles at UPS are dispatch supervisor, warehouse supervisor, business system analyst, industrial engineer manager, and many more such designated jobs available at UPS. If you want to join these job titles offered by UPS, then you must fulfill the eligibility requirements of UPS. UPS provides a comprehensive salary range for each job title.
FAQs:
What is the slogan of UPS?
UPS's slogan is "Customer First, People First, Innovation Driven."
Does UPS deliver on Sunday?
UPS does not deliver on Sunday, but packages and mail can be delivered at UPS from Monday to Saturday.
UPS Job Titles – With Description