Kroger is an America-based retail company that has a supermarket franchise and different multi-department stores throughout the United States. It was established by Bernard Kroger in the year 1883 in Ohio. Currently, the company manages more than 2,500 retail stores and divisions in more than 30 states. Let us know more about that the Kroger Job Titles-Know More.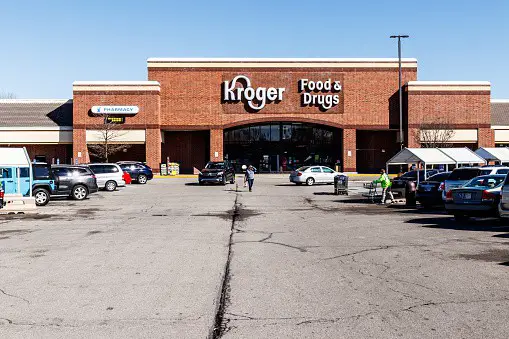 It is one of the largest Supermarket chains which is available in the USA and it is the busiest store in terms of hiring with more than 4000 partners. 
It is the rival franchise of many other supermarket giant retailers in the USA. They supply different products and services to customers in different regions.
Kroger has several positions in their company and every year they receive several applications for different openings. In this article, we are going to talk about the different job titles in Kroger and how they contribute to Kroger.
Jobs at Kroger
The Kroger company is one of the largest Supermarket chains when it comes to revenue and the fifth largest in the general retail market. There are also The largest American-owned private employees in the USA.
From their establishment in 1883, they have grown rapidly and ranked 17 among the top fortune 500 companies in the USA. Kroger has several distribution and logistics partners with them and they operate their field of trucks throughout American roads.
Operating such a large company in the USA, require several employees and several positions to handle different operations.
Below are some job titles on which Kroger offers different opportunities to work on:
Food Safety and Quality Specialist
Food safety and quality specialists in Kroger focus on the distribution centre and different operations which are related to manufacturing plants and their safety operations. 
They are responsible for all types of safety measures and approving the new and existing items in the plant. They also need to conduct different facility visits to check the quality of food and need to give guidance for quality improvement.
They also need to manage and check the standards which are distributed in different franchises and also need to keep a record of all regulations.
Online Grocery Pick-Up Clerk
These types of pickup clerks are responsible for the most efficient and quick management of customers. They check the whole selection process For Online Orders and confirm their side.
The grocery pick-up clerk is the head of the pickup team and they guide them to assemble all the online Orders and complete the whole payment and deliver the orders to trailers. This is a very crucial role in Kroger because several online orders are coming every day and managing all these orders is very crucial to deliver on time.
Warehouse Case Selector
Warehouse case selector jobs are very important because they are responsible for filling all orders from the store in an accurate and precise manner. You can say that the whole warehouse operation is under the warehouse case selector.
These people are also responsible for lining up the orders according to their timelines and delivering them to the right place. They sort the Merchandise and the parcels according to location which makes the delivery process fast.
Retail Clerk
This position is responsible for the management and the whole backend operation in the retail market. They assist and manage the customer relations in the store and also manage the stocks of items.
Delhi they are the manager of the whole retail store and are responsible for different connections with customers and the Company. They also fulfill the customer demands in-store and also during online orders.
Cashier
The cashier is wholly responsible for the transaction which is happening in an offline retail store. They are responsible for managing transactions which are happening through their account more accurately and efficiently.
They also try to apply the guidelines of the company in a more precise manner when it comes to transactions. Customers directly contact cashiers during transactions so the data cashier role must be wholly based on communication skills to manage finance.
Assistant Manager
The assistant manager post is the second most responsible post in the store. They help the store manager and also the managers of different departments. They manage the everyday work in the store and also make sure that each date target is reached properly.
They are responsible for managing the Merchandise and the order in the store smoothly. They also schedule everyday work for their employees and are also responsible for managing customer relations in the company.
How to apply for a job at Kroger?
To apply at Kroger, it depends on a preference on which position you want to apply for.
Generally, Kroger provides two ways to apply which are through an online application form and print out an application form. 
The application process is the same for all the job titles at Kroger and you can apply according to your interest.
Through online form
You can easily apply through an online form which is available on Kroger's website. You have simple steps like you need to search for your interested position and then need to fill out the profile.
When you feel your profile for the position you need to upload your resume and also need to upload important documents.
To complete all the procedures you can easily submit your application form and you will get an update in your email.
Through offline form
If you want to apply through an offline application form, then you need to submit it directly to the Kroger store. You can easily get a hard copy of the online form and after filling out all the ancient information about your job title you can submit it to the nearby store.
You need to submit your updated resume and cover letter with the important documents attached to them.
Conclusion
Every year several job openings come from Kroger and interested candidates apply for them in heavy numbers. Being the largest Supermarket chain in the USA and they received several applications for the same position and they need to filter out according to their requirements.
Among different job openings, you can select any position according to your interest and can apply through an online form or the offline form with your updated resume.
FAQs
Do I need to submit a resume for Kroger?
When you apply for a job at Kroger, you need to provide your updated resume and also need to attach essential documents according to requirements.
How long is an interview at Kroger?
If your resume gets shortlisted for the interview, then you need to appear for a straight interview which lasts 30 to 45 minutes. 
Kroger Job Titles-Know More