Knowledge Management has to do with five components; people, processes, technology, structure, and culture. Knowledge management has to do with the different ways by which you can get different levels of information to go around in your organization. It is about everything that is done in an organization and not about the flow of knowledge about one specific thing. People working in an organization need, use, and get knowledge every single day. This knowledge could be gotten by staff through personal studies, interaction with clients, engagement in projects, and many other ways. This knowledge gained is stored in documents, emails, and many other forms and sometimes just lies in the brains of a few employees. This knowledge is not available to everyone when they need it and most times it is difficult to transfer this knowledge to another person just by putting it down in a file – just the way you cannot be an experienced or expert doctor of medicine just by reading all the anatomy texts – sometimes the experts aren't willing to share. The problem is how to get this knowledge and transfer it to the right people at the right time for fulfilling the objectives and the development of the organization; that is Knowledge Management. Here we will see about Knowledge Management Job Titles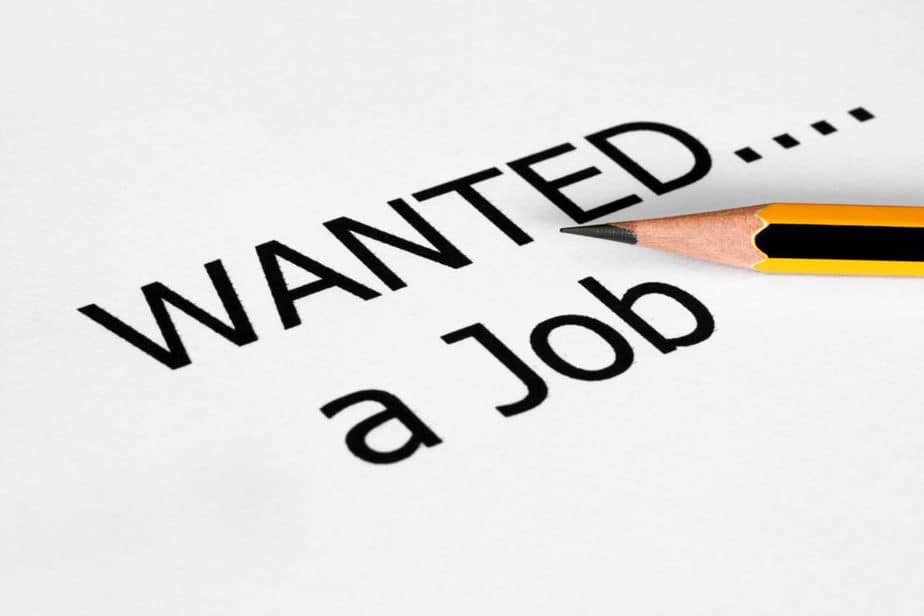 What Are the Knowledge Management Job Titles?
There are so many Knowledge Management job titles. Companies have different knowledge management roles and, these roles have their unique functions. In some companies, some roles are joined together and put under one job title; however, there are all difficult functions under Knowledge Management.
Job Titles
Chief Knowledge Officer (CKO)/Chief Learning Officer (CLO): 
This is the highest position in the field of Knowledge Management. Chief Knowledge Officer or Chief Learning Officer is the title for someone that is saddled with the responsibility of overseeing and supervising knowledge management within an organization. The CKO/CLO has a range of responsibilities:
Formulating and articulating a knowledge management program and knowledge management strategy.
The CKO is also responsible for identifying the group of knowledge that delivers value and requires attention.
It is the Chief Knowledge Officer's duty to prevent the loss of knowledge that can result from losing a staff.
Maximizing the knowledge-based Return on Investment (ROI).
The CKO is also responsible for promoting the best practice and fostering innovation in the field of Knowledge Management. 
The CKO serves as a protector of knowledge and acts as an overseer of Intellectual Property Policy alongside the Legal Department.
The Chief Knowledge Officer should be aware and have a clear vision of the knowledge needed by the organization's partners and employees and is responsible for managing the staff.
Knowledge Manager
This Executive works alongside the Chief Knowledge Officer (CKO). The Knowledge Manager is responsible for implementing policies, especially knowledge initiatives. The KM has a lot of responsibilities:
The KM ensures that all of the employees in an organization have the information they need. 
The KM improves the access to information and knowledge.
The duties of the Knowledge manager are not just about collecting and organizing information but they help to promote innovation and change. 
It is the job of the Knowledge Manager to improve efficiency across departments by providing the essential information needed by the staff to function efficiently. 
KM Champions / Knowledge Leaders:
Knowledge Management Champions are a voice of support. They help to drive the change into different business areas where knowledge management initiatives are being implemented. They help promote Knowledge management in an organization and help in leading initiatives such as Taxonomy, change Knowledge Management, and others.
KM Champions and Knowledge leaders make contributions in:
Coaching the support team, teaching, and spreading the Knowledge Management message. 
Reviewing, analyzing, and approving content when the reviewers are not available to review content
Brokering with different departments by suggesting ideas, presenting ideas, and making requests for the knowledge needed by the support team. KM Champions and Knowledge Leaders serve as an intermediary between the departments and the support team.
Knowledge Navigators / Knowledge Brokers:
Knowledge Navigators and Brokers connect people with knowledge to those who need it. 
They know where to find knowledge and find linkages between knowledge sources. 
Knowledge Brokers help in facilitating interactions and engagement among researchers, and users. 
They are responsible for knowledge transfer.
They help in the identification of unique new methods that bring tangible results to the organization.
Knowledge Synthesizers / Knowledge Stewards
They are responsible for keeping up-to-date knowledge and recording them in the memory of the organization. 
They find useful knowledge and use it for the benefit of others in the organization. 
Knowledge Editor
A Knowledge Management Editor formats, revises, and enhances Knowledge content so that a user can make use of the knowledge content better.
A knowledge editor also revises knowledge content by making sure that they meet the general writing standard. 
They manage and maintain content feedback in the organization. 
Knowledge Analyst
They work with the management of the organization and are responsible for the implementation of the strategic plans.
They work loosely with the Human Resources Department to make sure that the policies created by the upper-level management are implemented throughout the organization. 
A Knowledge Analyst finds out the needs of the employees and users and translates them into knowledge requirements. 
 Knowledge Transfer Engineer
Knowledge Transfer Engineer is responsible for the transfer of product designs from Research and Development to production before the documentation of the company's knowledge.
They are also responsible for creating, organizing, and distributing knowledge and ensuring that it is available for future users.
Knowledge Transfer Engineers are responsible for identifying the holders of knowledge in an organization, influencing them to share their knowledge, and designing a system that would facilitate the transfer of this knowledge.
Knowledge Systems Engineer
They are responsible for finding and determining problems in an organization's systems and providing solutions by designing new systems.
They are experts in their field who create solutions for Knowledge Management enterprises using intranets, databases, and others. 
A Knowledge Systems Engineer is some of the knowledge that is used to build technology and this is through the advanced logic that they build into the computer systems.
Asides from these nine job titles given under Knowledge Management there a lot of other positions and some of the people that work with KM, work indirectly and this includes, Content creators, Publishers, Human Resources, Librarians, and some many other positions. 
Conclusion
 Knowledge management is not just about sharing your knowledge and expertise or sharing information with the individuals in an organization. It is about improving the effectiveness of the organization by enhancing cooperative learning and also communication between individuals in an organization. However, the knowledge management systems of an organization need to keep improving and changing along with the ever-changing time, society, and the development in technology and the activities in today's world. 
Frequently Asked Questions
What Are The Advantages Of Knowledge Management?
Knowledge Management helps to improve organizational agility.
It increases the rate of innovation and enhances the value of product iterations.
It Lowers costs and reduces the prices spent by organizations by positioning knowledge about the best practices and guidelines.
It leads to better communication in an organization.
It brings about quicker problem-solving in an organization. 
Knowledge Management supports the growth and development of employees in an organization. 
It improves the decision-making process and the workflow in an organization.
It creates a good working environment by creating a collaborative learning culture.
It makes it easy to find needed information. 
It prevents brain drain in an organization because everyone has readily available information and knowledge they need to function in their respective roles, even though some employees or users leave the organization. 
It helps the organization to provide better services to its clients and employees, therefore bringing development and increasing the profit of an organization. 
What Are The Key Issues In Knowledge Management?
The Issues faced in Knowledge Management vary in different organizations. There are however some common issues.
The Fast-Pace of Technology
It is difficult for employees, users, and customers of an organization to adapt to the ever-changing technology. Technology is going at a fast pace in this current age making it difficult to keep up. What worked yesterday can become obsolete and might not work today. With the myriad of responsibilities and duties of workers in an organization, this can prove to be quite tedious because you constantly have to learn new technology that might have a difficult working system from the one you are used to using. The unlearning and relearning task is quite draining making it one of the key issues of Knowledge Management. 
Getting employees with expertise in certain important areas to share their knowledge and ideas can be quite difficult. People can be really difficult to manage and might feel uncomfortable sharing all of their knowledge with certain people in the organization. You however have to find ways for your employees to be motivated to do this as it could affect the productivity of the organization.
In every organization, not all knowledge should be available to all the workers. It is of great importance to provide security for the organizations data. Making certain information available to the right people is a key issue in Knowledge Management. 
Knowledge Management Job Titles- Learn More