Amazon is a high-quality company for job seekers in the sales and marketing sectors. However, their recruitment is just as stiff. When you're intending to have an Amazon job interview, you'll be ready. Especially if you are going to enter on the phone rather than face to face, your job will be more difficult, because in this case, everything depends on the replies you will give. Let's learn about 'Things You Must Know Before The Amazon Phone Interview'.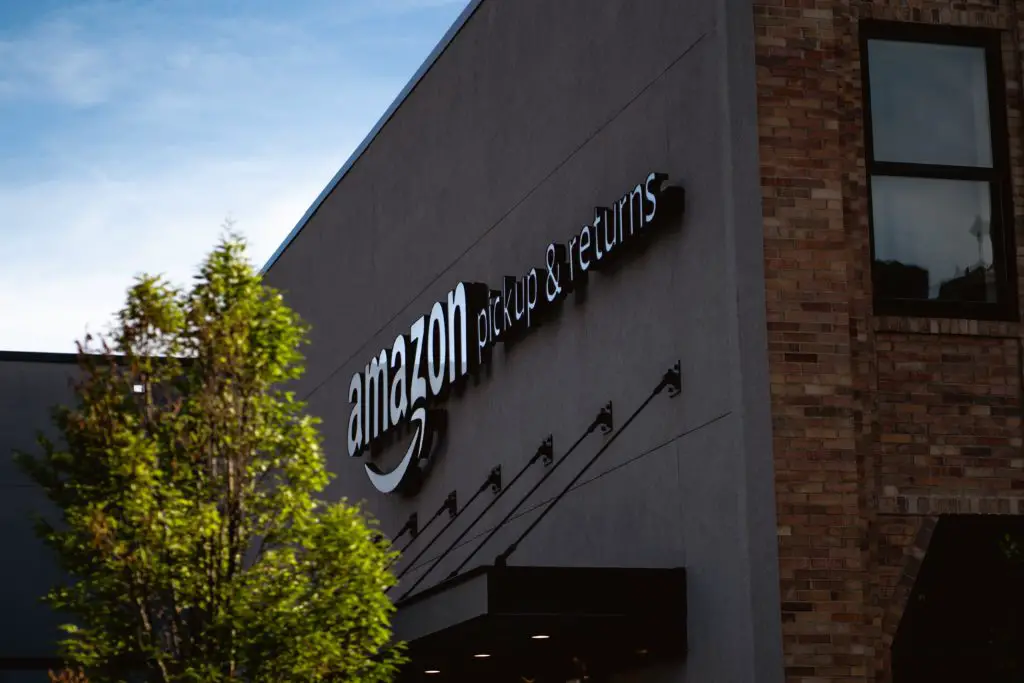 Things You Must Know Before The Amazon Phone Interview
Amazon is a world-famous corporate trading firm. Job interviews with corporate companies are very detailed. That is why you must prepare thoroughly for the many types of questions you may encounter. A few details are important to know because it is your answers that matter in phone job interviews.
Resolution of The Interview Questions
The questions are not that difficult. There are simply a few details that you must be aware of. There are specific purposes deep within these questions. When you realize this, you can think quickly during the interview and give answers according to the aim.
a. Be Clear
You must provide exactly the desired answer to the question presented to you on the phone. You better prevent the topic from getting messy by providing replies without going beyond the question asked. In addition, not going beyond the questions will express your commitment to the rules.
b. Show Your Communication Skills
The questions asked to you during the job interview on the phone are probably forwarded for pre-interview. The reason is to invite the most suitable candidates for the interview. In this case, you must prove that you can communicate effectively without wasting time on the phone by providing the shortest, and they will send you the most concise answers to the questions. Talking for a long time can cause the subject to disperse because there is no face-to-face communication. This situation may result in negative results for you.
Leadership ideas are strongly ingrained in Amazon's culture. The greatest method for a candidate to prepare for an interview is to think about how they've used leadership concepts in their past jobs. Overall, it encourages candidates to learn about Amazon's culture, its teams, and how it strives to be the World's most customer-focused company.
c. Demonstrate Your Risk Taker Character 
These interviews often use behavior-based questions. They inquire about previous problems or challenges that a candidate has faced, as well as how they dealt with them. The debate is guided by leadership concepts. Leadership principles guide the discussion.
For individual interviews, they recommend that candidates form their responses to behavioral interview questions using the STAR method (situation, task, action, and result) and include examples of Amazon leadership principles.
d. Demonstrate Your Background Skills
All interviewers consider a candidate's potential for promotion beyond the position for which they are being interviewed. They'll consider how well a candidate's background and skills match Amazon's key strengths and how well they mesh with the company's leadership ideals. Because some of Amazon's most successful programs arose from the ashes of failed projects, all applicants are encouraged to submit concrete examples of occasions when they took risks, failed, or made mistakes, and then improved or succeeded. Failure is an inevitable aspect of the creative process. It's not a question of decision. They understand this and believe in failure and trying again until they achieve success. There are hardly any occupations where collaboration is not an important skill.
Therefore:
In any company, the ability to work in harmony with others is a must. Amazon wants to see if the candidates grasp the importance of teamwork. This is an indication of whether you will fit into the company culture while thinking about which team the candidate will be placed in.
Most Basic Questions That You Will Encounter
1- Why do you prefer working with Amazon?
2- Did you have to abandon a project?
3- Can you give me two examples of times in your prior job where you went above and beyond the call of duty?
4- Could you tell me about a moment when you made a controversial decision?
5- Is there a moment when you didn't manage your project properly and something didn't get done on time?
6- Could you share with me a moment when you had a challenging customer interaction? How did you deal with it? If you can somehow go backward, how would you do it differently?
7- Customers sometimes make unreasonable requests; can you tell me about an instance when you resisted or declined a customer's request? So, what were your thoughts on the request?
8- What's the most interesting thing you've discovered on your own that you've been able to implement in your profession and improve your performance?
9- Can you recall a time when you required the collaboration of a recalcitrant peer? What went wrong, and how did you handle it?
10- Can you share an example of when you went far beyond?
11- Can you give an example of a time when you need to make a snap decision?
Conclusion
Now we have learnt 'Things You Must Know Before The Amazon Phone Interview', You are more comfortable during a Phone Interview than during a face-to-face Interview because it is an area where gestures and facial expressions are less effective. All the ingenuity is how competently you can answer the questions. Of course, even if you are on the screen, you must overcome your excitement and show a confident stance. You are now ready for your Amazon Phone Interview!
Frequently Asked Questions
1- How long do Phone Interviews take on average?
Interviews take no more than half an hour on average. There are five minutes to the introduction and conversation. Twenty minutes of conversation, questions asked and answered. The last five minutes are the closing part.
2- Is appearance, such as make-up and clothes, an essential element of the interview?
You don't need to tighten too much, but an outfit or make-up will suffice in your decision. It will assist you to make a favorable view if you appear focused.
3- Does getting too excited at the interview cause rejection?
At that point, you must be able to contain your excitement. If you cannot, the other person may think that you will not be able to take the proper steps by panicking in moments of crisis.
Things You Must Know Before The Amazon Phone Interview