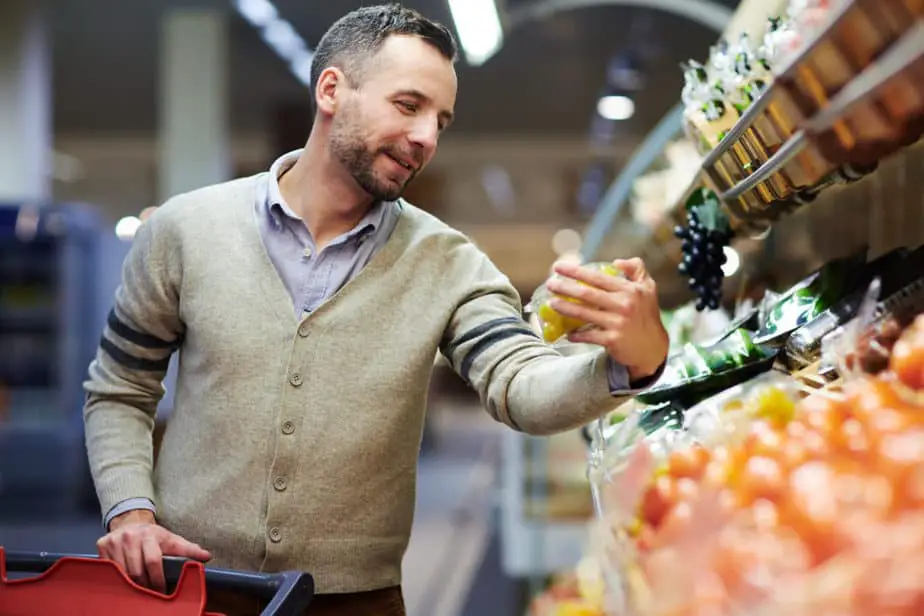 Woolworths Careers 2021 – If you are job hunting or are simply interested in the prospects of working under the Woolworths supermarket brand, we have great news for you. They have plenty of exciting opportunities that might just be perfect for you!
We have put together some information that should surely help you out in your job hunting. This article will help you understand the kind of career you can have at Woolworths and how you get started on that path! You will learn about the different job opportunities that are available at Woolworths. On top of that, salary expectations, how to apply, and interview questions will be laid out to help you better prepare for your potential future with the company.
We will begin by briefly looking into the background of Woolworths.
Woolworths Careers 2021
Woolworth's cooperation is a subsidiary of Woolworths Group Limited which was founded in Sydney, Australia, in 1924. The company comprises a chain of supermarkets, grocery stores, and convenience stores that can be found throughout Australia and New Zealand. Woolworths supermarkets have a prominent presence in the retail industry and boast plenty of opportunities for job seekers.
Job Opportunities
There are various job opportunities at Woolworths supermarkets. Whether you are a recent graduate looking to begin their career or you are someone with work experience looking to change their career path. There is sure to be an opening at Woolworths that you may find fitting to your aspirations.
You can find full-time work, part-time work, fixed-term contracts, casual positions, and contractor opportunities. Woolworths has an annual graduate program which is a great opportunity for new job seekers and people with little to no experience. There are also mid to senior-level challenging opportunities that are great for people who are well experienced in their field and are looking for a change or progression in their careers.
Available positions include customer service team member, online personal shopper, grocery team member, and night fill team member. These positions will put you at the forefront when it comes to the impact the brand has on customers. You will, thus, require a customer-oriented work ethic or skill set.
There are opportunities that fall under warehouse jobs that you can also find. These include forklift operators, warehouse workers, stockers, and order pickers. Great options for those with experience or interest in such departments.
Additionally, there are managerial roles such as category manager, bakery manager, night fill manager, and grocery team manager. These are options for those with experience in more supervisory or managerial positions. Jobs that require particular qualifications or specialized skills are also on offer. For instance a supply planning specialist, qualified trade baker, qualified butcher, and buyer.
As shown, there is a wide selection of job opportunities that are available at Woolworths. Before you can proceed with the prospects at hand, you might want to learn a bit more about the salary range.
Salary
Salary prospects for Woolworths employees depend on numerous factors. Working hours, type of specialization, type of department, level of experience, existing qualifications, or skills can influence how much you earn. Low experienced or entry-level workers may begin with average earnings of as low as $19.84 per hour. More experienced employees can earn up to $70,000 on an annual basis.
For their customer service jobs, employees may earn an annual range starting from $39,156 to $68,091 per year, with an estimated average rate of about $25 per hour. Warehouse positions offer a range from $25 to $41 per hour on average. On the other end, roles in Woolworths' management positions can earn you an annual salary that falls within the range of $45,000 to $180,000 per year. 
Now you should have a better idea of what your salary expectations should look like. So, next, we will offer details on the application process you have to go through to work for Woolworths.
Application Process
Before you can apply for a job at Woolworths, there are requirements that you must meet to be considered for employment by the cooperation.
Firstly, you must ensure you are above 16 years of age. Of course, this age requirement may be slightly changed, depending on your location. This is because some states grant people aged 14 to 15 working rights. You will, however, need to provide written and signed parental or guardian consent if you are based in Queensland and are under 16 years old. The age requirements will also depend on the position being applied as some roles may require candidates to be above 18 years old.
Make sure you also have the legal right to work in the country as well to be considered for employment. This means you must be in the possession of either of the following documents:
An Australian birth certificate or citizenship certificate together with an ID photo
An Australian passport or New Zealand passport
An international passport with a bridging visa, a permanent residency visa, a student visa 8104 or 8105, or a working holiday visa 8417
If you meet all the requirements, then you can take the following steps to apply for a job at Woolworths:
Visit the company's career site through this link: https://www.wowcareers.com.au
You will be offered a display of career categories and options which you may browse through in order to find your desired job. You will also be given the option to make a personalized and specific job search. Through the search bar, you can edit the Requisition Number, Brand, State, Country, Date posted, Area of Expertise, Work Type, Postcode, and Distance filters. Utilize the given options to customize your job search to fit your preferences and click "search" to begin your hunt!
Browse through the available job listings until you find something you like. Click the title of the job you are interested in to view its details and the option to apply for it. Once you go over the job description and are sure you would like to pursue it, click "apply."
You will be redirected to a screen that prompts you to either log into an existing career profile or to create a new career profile. If you are creating a new profile, proceed by filling out all the required information. 
After creating the profile or logging in to your profile, you can fill in, attach, or confirm your details as instructed. After completing the application, be sure to click "save" and then "apply" in order to finalize your application. You will receive a confirmation message once your application is successfully sent.
That sums up the application process to Woolworths. You can also apply to more than one role if you are interested in several positions.
After submitting your application, you will have to wait to be contacted by hiring personnel to see the next steps you can take if your application is successful. You can expect to wait two to three weeks after the job closing date before hearing back from Woolworths' recruiting team.
If you are successful, you hear back from them and get called in for an interview. We have you covered with interview preparation tips and questions in the next section!
Interview Questions
Congratulations to you if you reach the interview stage! It is very exciting to make it to interviews but it is also quite a nerve-inducing stage of the hiring process. While we cannot guarantee or predict the questions you will get at your interview, we have organized a set of standard interview questions. The questions come along with answer guidelines that will help you prepare as best as you can.
The following are interview questions that you are likely to encounter:
Can you tell us a little bit about yourself?
This is a classic and common interview question that you will probably have to face in the very beginning. It lets your interviewer get a glimpse of who you are and whether you would be a great fit for the role and company. Summarize your background, accomplishments, and aspirations in your response. 
Why did you leave your previous job?
Keep your answer professional and relatively positive. Be honest but do not give too many details. How you answer this will leave a critical impression on your interviewer and will tell them a lot about your professionalism. Use this question as an opportunity to display your desire to progress in your career by working for Woolworths instead. 
Why did you apply to work for Woolworths?
In your response, highlight what it is about the company that aligns with your career goals and needs. You can refer to Woolworths' impressive achievements, their history, vision, or culture, and even their impact on you. Express to them why you chose them and not another cooperation.
This is your opportunity to sell yourself and show them that you are the best candidate for the job. Tell them about your experience or skills that guarantee you will deliver accordingly and exceptionally well in the role. Express how well you would fit in with the organizational culture and how well you would work with the rest of the team. You can even highlight your unique accomplishments and qualifications. Set yourself apart!
What are your strengths and weaknesses?
Interviewers will ask this to not only learn your strengths and weaknesses but to also test your level of self-awareness and accountability. Answer honestly and constructively. Share what you believe your strong points are. Support that with a factual story or results you have gotten from using your listed strengths in your work. Address a professional weakness you may have and be able to explain how you are working on improving the weakness, so it does not affect your work.
Do you work well in a team?
It is common for interviewers to want to find out whether candidates can work well with other people or in group settings. Show that you are willing and able to participate in and contribute to teamwork. Give examples of past experiences where you had to work on a group project or work in a team setting. Show them you are a team player who will be able to fit in smoothly with the existing team.
How would you deal with an angry customer?
Your interviewer wants to see how well you can handle a stressful situation involving customers. Give a response that shows you can diffuse tense situations and think quickly. Your response will also give insight into your customer service skills. This may make or break your chances of being considered for the role. Show them that you can remain calm, understanding, and effective under such an undesirable scenario.
What is your availability?
Interviewers ask this to identify if you have any responsibilities or obligations that may create schedule conflicts should you be hired. This will also help them see if you can fit the working hour requirements. You must be honest to avoid future obstacles or clashes with your work schedule. Point out the commitments you have that may take up your time but be sure to express flexibility if you can. 
Do you have any questions for us?
Always be prepared to ask your questions to the interviewer. Feel free to ask more about the responsibilities of the role, the company itself, the work environment, and many more factors about the job that may affect you. Show that you have been attentive by asking questions that are based on comments or elements the interviewer may have mentioned but not expanded on. Engage with your interviewer and display your genuine interest in the opportunity.
There are several more questions you can encounter in your interview, especially ones that cater more to your particular job of interest. You can still use the listed questions above to help you prepare for the more generic questions you are highly likely to receive.
Once you conquer the interview stage, you will be one step closer to your desired job. All you have to do is wait to receive an official job offer, and you can then begin your career at Woolworths!
Now It's All Up to You
We hope that this article sheds plenty of light on you regarding having a career under Woolworths.
If you like what you have learned about the career opportunities at Woolworths supermarkets and feel you would be a great addition to their team, go ahead and apply! Or share this with your friends or family whom you think will be a great fit for the available opportunities.
Whatever you decide to do, we wish you all the best!
Woolworths Careers 2021- Job opportunities, Salary, More