Introduction
H1B jobs are those jobs that are based in the United States. Under these Jobs eligible people from all over the world can work in the US in a specialist occupation that calls for technical or theoretical expertise. However, as this is a sponsored approach, you must first find a US-based company that provides H1B sponsorship. Let us know what is H1B jobs, the benefits of H1B jobs and the positions fall under the H1B category in this article.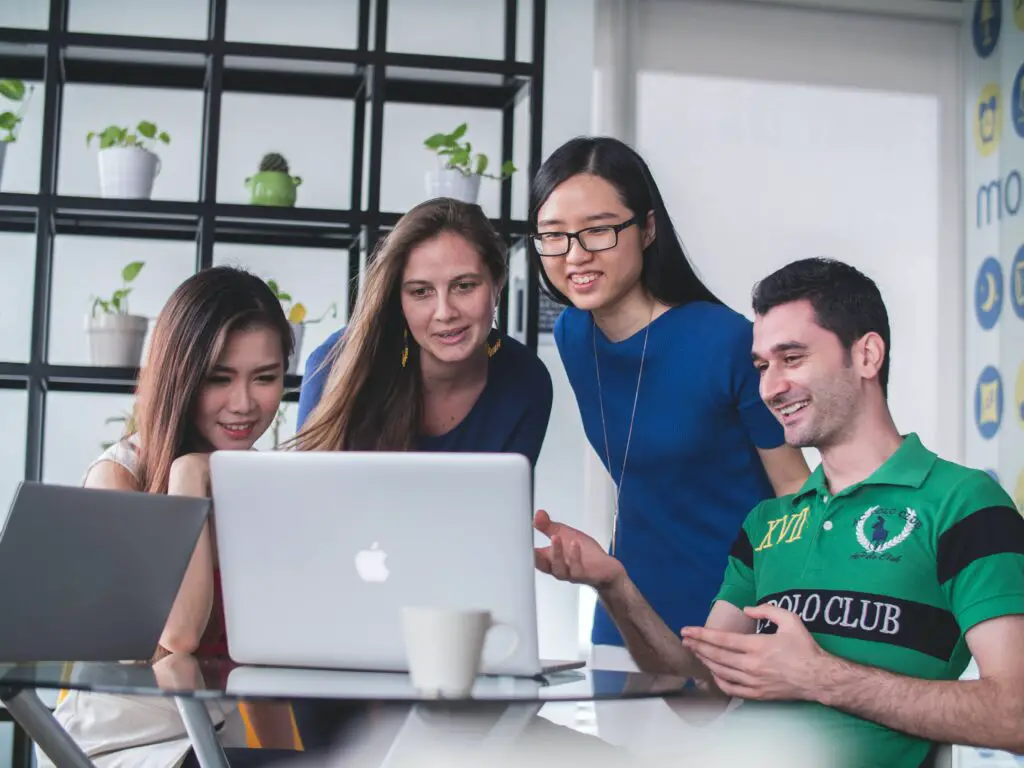 What Is H1B Jobs?
The H1B jobs are meant to help the employers, by allowing the temporary employment of qualified individuals from around the world. Therefore, it is mandatory that the business must be lacking qualified American candidate for an open position.
Why H1B jobs?
For a very long time, immigrants and those looking for economic opportunity have chosen the US as their destination.H1B occupations are largely significant because they provide a quicker route for allowing qualified foreign workers to enter the nation. Although they are initially temporary, these opportunities may eventually result in long-term contracts or even permanent employment. People, particularly those from underdeveloped and developing nations, are given hope for a better life. Apart from this, you will get a job according to your degree and specialization. 
What positions fall under the H1B category?
There are several fields, including engineering, health, business, finance, and education. Listed below are some of the more well-known ones or specialisations where jobs are available:
IT Manager
Accountant 
Business analyst 
Software Engineer/Developer
Systems Analyst
Advertising Manager
Public Relations Specialist
Sales Manager 
Real Estate Manager
University Professor
Physician
Mechanical Engineer
Business Management and Administration
What is the pay scale for h1b jobs?
Although salaries vary by profession, foreign working professionals typically receive offers of between $150,000 and $250,000 yearly. However, a lot of factors influence the job's low pay. The required level of experience, the nature of the work, and the location all influence the minimum pay. 
The remuneration depends on the wage range for the position you are applying for from outside. A greater salary is determined by a higher wage level. The most crucial factor, however, is that you cannot be paid less than the going rate in the region where the job is offered for your particular type of work. An LCA (Labour condition application) won't be approved if the employee makes less than the prevailing wage. 
The H1B wage thresholds were established to stop H1B workers from being used as cheap labour and to ensure that they are paid on par with American workers. In accordance with the law, employers of H1Bs must submit the Labour Condition Application to the U.S. Department of Labour along with vital employment details such pay scale, location, and job title.
Below is the wage level based on H1B Labour condition application (LCA) wage percentile:
Level 1 – 17th percentile 
Level 2 – 34th percentile 
Level 3 – 50th percentile 
Level 4 – 67th percentile 
What are the benefits of H1B?  
The following are only a handful of the numerous advantages for H1B job holders.
In contrast to other visa, which have short validity periods (six months or a year), the H-1B jobs has a three-year initial validity and a possible extension. Worldwide, H-1B visa are available to foreign experts.
The mobility features of the H1B jobs are a big advantage. You can submit a new petition if you have an H1B visa and anticipate changing employers. You may still apply for benefits while you are in H1B status. It might also come with a green card or other immigration perks. 
Family members including dependents are covered by the H-1B jobs if you apply for an H4 visa. For as long as your H-1B visa is valid, your family members may legally remain in the United States.
The statute outlines precise rules in order to protect H-1B non-immigrant workers as well as employed U.S. workers from being adversely affected by the employment of non-immigrant workers. Employers must certify to the Department of Labour that they will pay H-1B non-immigrant workers' salaries that are at least equal to the salaries they actually pay other employees with comparable experience and qualifications for the position at hand, or the average salary for the occupation in the location of intended employment, whichever is higher.
Conclusion
In general, h1b jobs offer excellent opportunities to people all over the world who are knowledgeable and skilled in their industry. In comparison to many industrialised countries, it offers employment in a variety of fields that covers all aspects of the job market, with very competitive salaries and a nice work environment. H1B employment gives you a chance to advance professionally, support societal and political advancement, and create professional contacts.
Frequently asked questions
How long one can stay in US on H1B? 
The H1B visa has a three-year initial validity period and a three-year extension period. A person may only reside and work in the US for a total of six years. 
Is it possible that an applicant can get registered for more than one employer at the same time?
Yes, provided that there are no ownership relationships between the several companies.
Can H1B employee bring their family along with them to the United States?
Yes. H-1B workers are permitted to bring their family and other dependents to the United States. For this, a distinct visa known as the H-4 non-immigrant is available.
Will an employee be able to remain in the US after losing his job?
The Department of Homeland Security's Federal Register has a provision where they provide a 60-day grace period to the H1B holder who loses their job. In this 60 day period you can try to locate a new employer to sponsor you, or change your work visa, otherwise wrap up any loose ends before leaving the country.
What happens if someone stays past 60 days after losing a job?
If an individual stays longer than the 60-day limit, you will be considered "out of status," which might substantially hinder your chances of re-entering the country on another visa. 
What will an individual do when he/she is dismissed?
Make an attempt to obtain a new job as soon as possible if you are dismissed or fired from your position in order to avoid complications, while also keeping your legal status intact.
What Is H1B Jobs? – Know More!