Unions were first created for protecting workers from factories that employed employees at low wages, for long hours, and under unhygienic conditions. Through the years the union memberships increased which also spread their influence throughout America's politics, culture, and economy. Here we will see about What is a union job Pros & Cons and how to get it?
Unions have a considerable effect on the work lives and the compensation of both unionized and non-unionized workers. They play a vital role in securing labor protections and rights like overtime, safety, medical or family leave, health, and enforcing them on the particular job.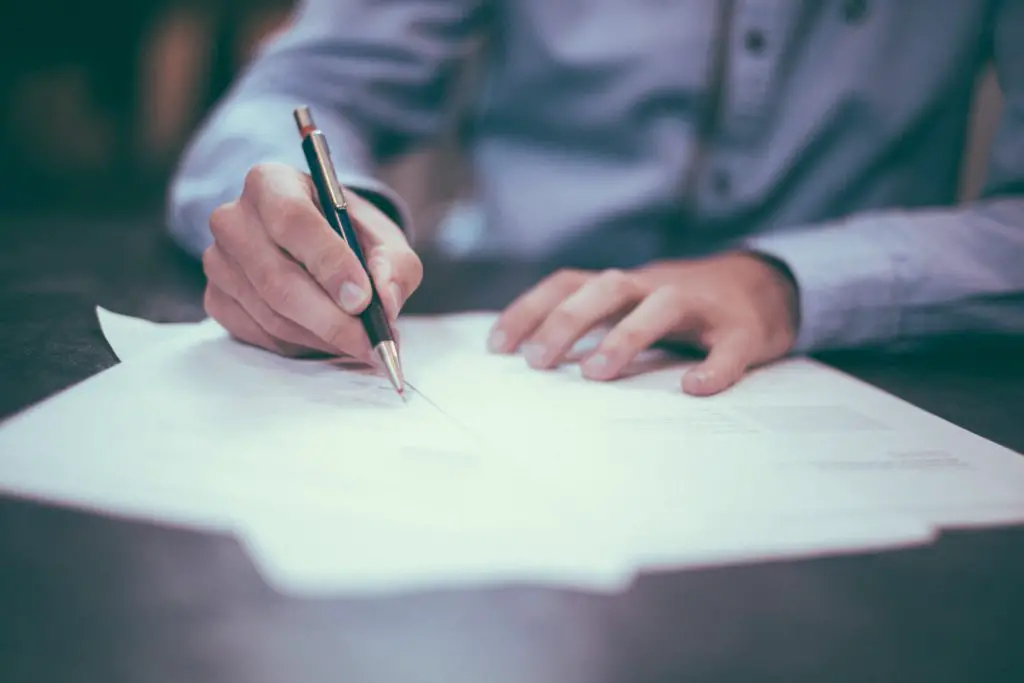 Definition
A labor union is when a group of workers unites for improving the working conditions by collectively bargaining with the employers. They negotiate with the management regarding work issues like benefits, safety, and wages. 
When they both come to an agreement a legally binding contract is created which usually lasts for a specific number of years, after which it needs to be renegotiated.
A union is usually formed by the workers of a particular company, trade, or industry. Their chief purpose is to improve benefits, working conditions, and pay for the workers. Officially they're known as 'labor organization', but are also referred to as 'workers union' or 'trade union'. 
The union in the United States represent a diverse range of employees such as:
Office workers
Miners
Teachers
Farmworkers
Public employees
Bus drivers
Firefighters
Pilots
Bakers
Plumbers
Nurses
History
The birth of labor unions was in the eighteenth century during the Industrial Revolution in Europe. The organizers banded together to greatly and effectively representing the rights of the workers when there was a surge of new workers in different factories and plants.
Samuel Gompers was the one to form the first dominant union known as the American Federation of Labor in The United States back in 1886. It is well known for making improvements in the safety of the workplace and negotiations for the increase in wages for workers.
John L. Lewis who was a member of the United Mine Workers created the Congress of Industrial Organizations in 1935. He wished for the expansion of AFL's membership that would include the industrial workers from mass production factories. Since AFL didn't agree on it, CIO decided to be an independent collection consisting of eight industrial employees union.
They finally decided to merge in 1955 after mending their differences. Hence they became the most powerful and oldest labor union in the United States. In 2020, about 14.3 million people consisting of wage and salary workers were members of unions.
Functions
There are several functions that a trade union has to perform to achieve its objectives. Those functions are as follows:
1. Militant Functions
Trade unions perform activities for the betterment of their members' positions that is related to their employment. They ensure getting better treatment from employers, securing better conditions for work, ensuring they get adequate wages, etc. 
Times when they fail to accomplish their objectives through peaceful bargaining and negotiations they adopt a different approach. They put up fights against the management using slow tactics, boycotts, strikes, etc.
This is why such functions are known as militant or fighting functions and can be defined as follows:
Achieving better working conditions as well as higher wages
Protecting the workers from injustice and victimization.
Raising the workers' status
2. Fraternal Functions
Trade unions have activities that provide help to the members in times of need that improve their efficiency. Their job is fostering cooperation, diffusing education, and promoting friendly relations among the members.
They have certain welfare measures that are to improve the workers' morale and for generating self-confidence in them. They even provide legal assistance to those who need it. Other welfare measures by them for their members include in-door and out-door games, children's education, reading rooms, library, and other recreational facilities.
Certain unions have publications of magazines and journals. Such activities are known as fraternal activities which depend on the funds available by the outsiders' donations and members' subscriptions. Such functions are as follows:
Implementing welfare measures to improve workers' morale
Generating the workers' self-confidence
Encouraging discipline and sincerity
Providing opportunities for growth and promotion
Protection of female workers from discrimination
3. Social Functions
Several unions have started to undertake and organize welfare activities besides providing services to their members as well as the community they belong to. Such functions are as follows:
Welfare activities for improving the work-life that using includes the cooperating stores, cooperating credit societies for providing housing, baking, cultural programs, medical facilities, organizing mutual funds, and training women so that they could help supplement their family income.
Education for members regarding work-life includes spreading awareness in the environment, gaining new knowledge regarding issues related to them, improvement of civic life, participation in management, statutory and other responsibilities, and rights.
Publishing periodicals, magazines, or newsletters for better communication with members and making them aware of union policies. There are certain principal issues and personal matters they are involved with such as marriages, promotions, births, achievements, and deaths.
Research is more practical regarding problems of the union's daily affairs and the union and management relations. 
Industries that Offer Union Jobs
The industries that most commonly have union jobs are as follows:
Manufacturing – Such industries include industrial managers, manufacturing engineers, and production workers.
Telecommunication – This industry provides jobs for electronics engineers, equipment repairers, and customer service representatives.
Transportation – Jobs in this industry include truck drivers, airline pilots, and railroad conductors.
Government agencies – These agencies provide jobs for government analysts, special agents, and administrators.
Education – Educational jobs include professors, academic advisors, and teachers.
Construction – Jobs related to construction include operations managers, carpenters, and laborers.
Entertainment – The entertainment industry has jobs like set directors, actors, and screenwriters.
Public sector – This industry provides jobs like social workers, firefighters, and police officers.
Utilities – Jobs in this sector include power line installers, meter readers, and electrical engineers.
Health care – Healthcare-related jobs include patient service representatives, doctors, and nurses.
Ways to Secure a Union
The steps of finding a union job are as follows:
Local Labor Union
The individual can use the American Federation of Labor and Congress of Industrial Organizations' website for searching a local labor union. Such unions would guide the individual to employers and the websites with job postings. They can also reach out to union officials for assistance. The AFL-CIO website also consists of the option of requesting the union organizer to help.
Apprenticeship Program
Employers prefer hiring skilled trades like carpentry and plumbing, the individual can have experience and training in the respective fields. An apprenticeship program might connect the individual with the unionized employers or unions in the respective industry that are searching for skilled professionals. 
Job Boards
Employers often include information about the union they are affiliated with within the job postings. This can help the job seekers to have the details about the union upfront. They can also apply for jobs on the employer's website. The individual can find out about the union the place they are interested to work at is affiliated with. They can apply for the job and if successful can become a union member.
Union of the Industry
The individual can search online for the unions that exist for certain industries. They can explore such options and contact the unions that they find appealing for resources. They can also have an insight on the companies affiliated with it that are hiring. 
Union Job Clearinghouse Website
The Union Job Clearinghouse Website updates its website regularly with the national listing of different unions and the jobs available at the organization they are supported by. 
How to Find Union Jobs
An individual can either join a local union or the union that is affiliated with the company they work at.
Unions Affiliated with the Company
For being a union member in the workplace an individual would have to do the following:
Join an existing union
Form a new union
Run an election
1. Join an Existing Union
For joining an existing union in the company they work at, an individual has to do the following:
Learning about the workplace union
Calling the human resources of the HR department
Asking for a form for joining
Understanding the payment to be made in dues
Completing the form and submitting
Paying the union dues
Participating in the union activities
2. Form a New Union
For forming a new union at the company the individual works at, he/she has to do the following:
Learning about the benefits that a union has
Researching different unions that already exist
Learning the ways one can form a union
Taking to the co-workers
Forming a committee
Recruiting co-workers 
Holding a card check drive
3. Run an Election
For running an election for the union the individual has to do the following:
Getting a National Labor Relations Board or NLRB form
Serving a notice to the employer
Submitting the necessary documents to the NLRB
Anticipating the employer's campaign
Participating in the election
Local Unions
For joining a local union the individual has to follow certain steps. These are as follows:
Applying to be eligible for joining the union
Inquiring about the joining requirements and participation in a formal apprenticeship program is necessary.
Meeting with the representative for learning about the dues and how they will be connected to projects by the union
Listening attentively to the explanation of the union representative about the process.
Asking permission for speaking with other local members if there are questions and doubts.
Once accepted, fill in the necessary membership documents.
Advantages of Union 
There are certain advantages of union and they are as follows:
1. The wages and raises are higher
2. There are retirement benefits for the workers
3. There are certain benefits for the workers' families
4. Minimum wages are introduced
5. The working conditions are more flexible
6. There are fewer working hours
7. The chances of favoritism are almost none
8. Workers have the right to strike
9. The most benefits are for the shy workers
10. Collective bargaining has better coordination
11. Seniority often pays off
12. It protects its workers
13. The job security is higher
14. Mental problems are prevented
15. The pressure on the whole industry is put on by the labor unions
16. The excessive workload can be avoided
Disadvantages of Union
There are certain disadvantages of unions as well. Some such cons are as follows:
1. It is difficult to fire bad workers
2. Good workers may choose to leave the company
3. The collaborations between the employees may suffer
4. It might cost money to join unions
5. Firms can be less eager to hire workers
6. Restriction of individual preferences
7. Flaws in the incentives of the unions
8. The quality of work may not be taken into consideration due to the equal treatment measures
9. The union's negotiations skills decide the outcome
10. There might be an increase in prices
11. There might be problems regarding the economic downturn for firms
12. The flexibility of firms, in general, are lower
Examples of Union Jobs
Most well-known union members may be firefighters, police officers, government employees, or teachers, but there are other sectors with unions as well. Some such examples are as follows:
Bakers – Bakery, Confectionery, Tobacco Workers, and Grain Millers Think Panera Bread franchises ate unions for workers who bake bread and make donuts regularly.
Comedian – American guild of Variety Artists is a union for comedians.
News Camera Operator – National Association of Broadcast employees and Technicians Union is for employees from television stations.
Scientists – International Federation of Professional and Technical Engineers is for the rocket scientists belonging to NASA.
Symphony Conductors – Union of Musical Arts is for musicians and directors.
Super Bowl Champions – NFL Players Association is for the players of the National Football League.
Park Rangers – American Federation of State, County, and Municipal Employees have members who are maintenance employees and custodians.
How to Get a Union Job
Accountants, engineers, economists, lawyers, industrial hygienists, and few others are employed by labor unions for supporting the local union's efforts. They are also necessary for supporting the members of these unions to negotiate and enforce the bargaining agreements along with the organization of new local unions.
To become part of the union, an individual must be one of these professionals or have a position for administrative support. One must also possess the academic qualifications and necessary skills besides their sincere support for the union's activities.
Union Organizers
When workers from a particular workplace agree on joining a union, the organizer recruits new members for the union. It is similar to a political campaign in the respect that the employees insist on secret ballot elections.
The job requires an easy connection with people, a personality that is outgoing, and long hours. Unions usually hire them through AFL-CIO's Organizing Institute or fresh college graduates. 
Business Agents
Business agents must have a thorough understanding of labor laws, represent the unions to the employers, handle grievances, and even conduct collective bargaining. They have to be out on the road a lot and spend long hours daily for a modest payment.
The job requires past performances and experience over academic qualifications since the business agent would have to stand for the election. Sometimes they start as members of the shop floor, get elected at unpaid leader positions, and gain experience by learning about it for several years.
Other Professionals
Unions often hire professionals from different fields such as education programs for preparing future leaders, defense and grievances against unfair discharge, and legal help for negotiating.
They remain busy a lot and spend a considerable amount of time out of town. Skills and qualifications are important for the union's credibility and their enthusiasm is also one of the reasons they get hired.
Administrative Staff
Labour unions hire bookkeepers, accountants, clerks, auditors, and administrative assistants for recordkeeping purposes and ensuring the observation of special regulations of the records of labor organizations. 
One doesn't necessarily have to have the qualifications of engineers, industrial hygienists, and lawyers to get hired in a union. They just have to be competent in jobs such as administrative assistant, accountant, and bookkeeper.
Career Outlook
The low earning of union employees are made up of fringe benefits and the satisfaction of working for a movement to bring positive change. The limited resources are causing a decline in modern union memberships for the past few years. 
People working in for-profit enterprises with the same positions earn more than union employees. The professionals in unions gain a lot of experience through a broad range of situations that might be significant for their future jobs.
Other Considerations
There are various approaches to applying for a position in labor unions. The individual should know as much as he/she can about the union and of being hired should support it. 
One can apply online or send their resumes and cover letters. They have to go through multiple interviews depending on the position they are interviewing for. Unions are on the lookout for highly competent individuals who are enthusiastic about the union.
Pros of Joining a Union
There are certain advantages an individual can enjoy if they join a union and become a member. They are as follows:
Equality
The unions provide equal pay and rights to all. They also fight discrimination against gender, disability, race, and sexual orientation. Besides fostering dignity and respect, they also promote maternity rights, paternity pay, and flexible working. 
Some of the world's largest unions are being led by women and others are encouraging women to take up leadership positions.
Better benefits and wages
Trade union members earn more than non-union members. Unions make use of collective muscle in bargaining for holidays, pensions, sick pays, better salaries, health insurance, overtime, and more. They negotiate with the management for providing the best possible deals for the employees.
Health and safety
Trade unions never put their employees at risk for meeting production goals or saving company budgets. Any individual would feel safer with the support of a union and they can refuse dangerous works without the fear of losing their jobs.
Most unions campaign for safer work conditions often and the health and safety of the workplace are largely due to their efforts.
Personal protection
Unions make individuals aware of their rights and defend them as well. In case of unfair treatment at work, they can depend on the union's support. Trade union reps are the ones one can turn to for bad behavior in management. 
For the transition of workers from the old world to the new, unions are demanding social protection, lifelong learning, and training as new automation and robotics are being introduced.
Solidarity
Unions have a wide-ranging network throughout the world. Global unions are capable of raising issues that are ignored most of the time at office levels. Senior management is often unaware of such issues concerning local branches. Global unions help to resolve such problems since joining a union equals joining a global family.
Cons of Joining a Union
 Loss of freedom
An individual loses the right of negotiating personal pay or benefits. Union bargains are not always in every individual's best interests. They don't get to decide to strike. 
It is a decision made by all the members and not following the rules can result in discipline or fines. The employer can hire someone else during a strike and the individual has no guarantee of returning or receive back pay.
Workers against bosses
Unions often have bad relations with employers. Members of the union often face a less cooperative environment with employers than non-union workers. 
Fees and dues
Union memberships include dues and even fees for joining. The dues start from two hundred US dollars per year and increase with time. They depend on the wage level of the individual.
Workers against each other
Union rules can also turn workers against each other. When unions demand higher wages, often workers with limited resources have to fire staff for paying higher wages. Since the job security of unions is based on seniority, new workers can get laid off while the senior members are less productive.
Legal requirements
Closed shops are illegal in the US where workers decide to join a union before getting hired. States that have no right to work laws may have unions that require employees to join the union soon after getting hired. This is known as the union shop.
Conclusion
Union memberships have been on the decline for the last few years. The membership was 17.7 million in 1983 with about 20% of the wage and salary workers. But at present, it is 14.8 million with 10.7% of workers.
Unions have become active partners with companies concerning recruiting and training employees mostly in manufacturing. It is also due to the new types of demands of portable health insurance and advancement in career training from young workers that pensions plans.
Frequently Asked Questions
1. Are employers against unions?
Though there can be negotiations and strikes, most employers are not against unions. Unions are after all made up of the worker under the employer and they present their issues in non-violent ways.
2. Do unions provide personal protection?
One of the chief reasons why unions came into existence was to prevent workplace violence and injustice. They ensure the welfare of employees and see to it their rights aren't violated.
3. Does every company have a union?
Most companies that have a considerable amount of employees have a union. New companies mostly lack unions than the old ones.
What is a union job? Pros & Cons and how to get it