For all businessmen, social media influencers, content creators, or entrepreneurs, a strong presence on social media has become a necessity for their survival. Today, it is safe to say, that you can skyrocket your business with correct social media marketing strategies. Let us know about 'Social Media Manager Job Description'.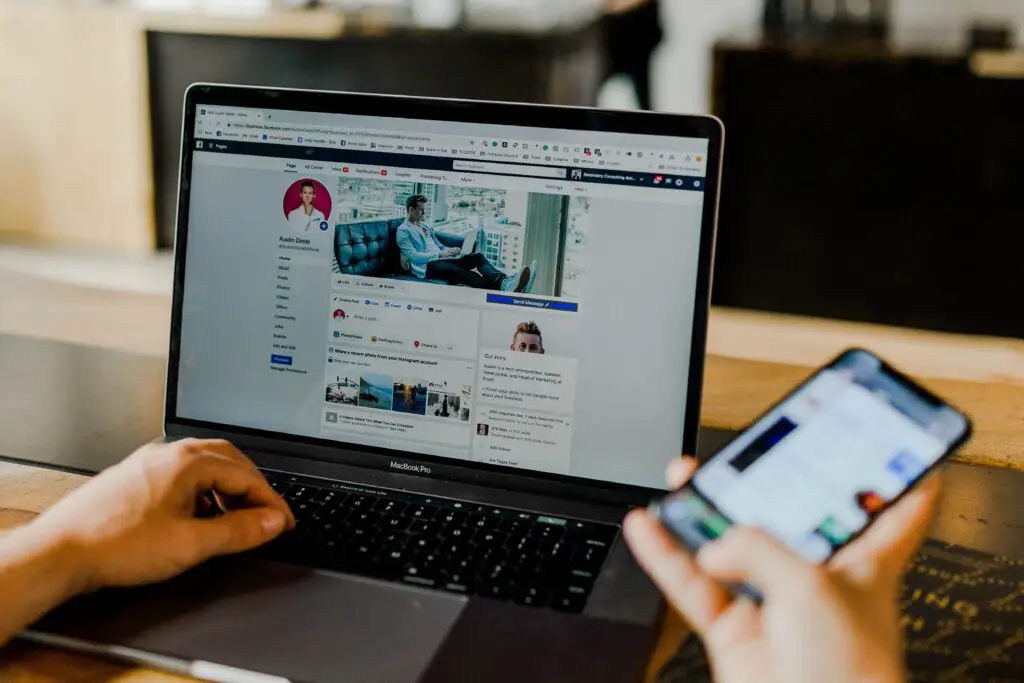 Social Media Manager Job Description, Salary, Duties:
Just like all the other managers, social media managers manage everything on all your social media platforms, like Instagram, Facebook, LinkedIn, or Twitter. Today, social media pages are becoming competitive along with the actual businesses, so to thrive in the market and get publicity, correct strategies are required. And the role of a social media manager comes right there.
What do Social Media Managers Do?
Brand Identity Creation:
Numerous factors affect the presence of a brand on social media, like color palette selection, style of content that is being uploaded, mode of interaction, and much more. On some platforms, the content is more entertaining and less informational, and vice versa. 
Designing content based on the service is a skill, and social media managers are experts in those skills. With their experience, they can magically transform any boring social media account into a professional one.
Keeping up with the Trends:
he public relation department of social media management teams keep an eye on the ongoing trends on platforms like Instagram and Twitter, and following those trends can increase the reach of your brand astonishingly.
The content uploaded on a platform must be entertaining, informational, and promotional at the same time. Only informational or entertainment-oriented content is never favored on any account.
Researching the Market:
Just like a restaurant owner researches what people want to eat, a social media strategist researches what people want to look at. Researching and adopting new strategies is crucial for this job. Adding a trending song on a reel will, and adding relevant hashtags are some of the strategies that fall under this category. 
They are consistent:
If you have a plan in your mind, that I am going to post every day for a month, then there are chances that you might get busy with some other work and miss that post. There are certain hours in the day when the audience is most active on social media, the managers have to utilize that time and post. Many followers can unfollow a well establishes account if posts are missing from the feed for a long time.
Engagement with the audience:
As an owner of a business, it will be very difficult for you to devote equal time & attention to social media as well as offline business. Here comes the role of a manager, it is their job to interact with your followers & everyone interested in your work.
When somebody asks a question through a social media platform, there is the possibility that they are genuinely interested in your product or they are a potential client. It is important to have a formal and sensible conversation with them, this is where you need managers, especially if you have a high number of followers.
They know the Tricks!
You will be amazed to know, that there is a correct time, date, and proportion for a post to reach the maximum audience. Using relevant hashtags and an optimum number of hashtags is extremely important to reach the right audience. The dimensions of an advertising post should be different from other posts. All these responsibilities are in the hands of managers. 
These strategies are studied and applied by these managers, which ultimately helps the business to grow. Social media trends change every day and a businessman can't keep up with them. 
How much a SMM Earns? 
Initially, like every other job, social media managers and strategists start with a lower salary, later on, with experience, their salary rises. 
In the United States, a manager generally starts at $53,880. Whereas most experienced ones make more than $90,000. This makes the average salary around $69,000. 
If you haven't done an internship and college and you manage to get a job, your salary might be lesser than the average entry-level salary. However, it is always preferred to complete an internship in college. 
Conclusion:
Social Media Marketing is an expanding field, people are shifting from traditional marketing strategies to digital ones. This transition had created numerous opportunities for youngsters. Fields like content writing and graphic designing are recently introduced and are closely linked with social media management. A team of highly creative content writers, publicity designers, researchers, and a strategist can make a handsome amount of money through social media management with minimum effort and the right strategies. Having a degree in marketing or design will not only help you do your job with ease but provide you an edge over others who don't have a degree in marketing.
Frequently Asked Questions: 
What skills are needed to be a social media manager?
A manager must be a good writer, communicator, time manager, and smart. Willingness to keep up with new trends is important. A manager must be able to connect with the stakeholders and understand their needs. A manager must be flexible with his way of working. 
What are the duties of a social media manager?
The main duties are to strategize, design, and post the content on the social media platform, along with this regular interaction with the followers through stories and messages is also important. They have to keep in mind the laws of that country. 
How can one start a career in social media management?
After a degree or during the degree, one must consider doing an internship to see how things work. Building your own social media profile can act like a portfolio and help you get a high-paying job. One must have an understanding of social media marketing tools. 
Is there a perfect time to post something on social media?
Yes! Posting at the wrong time can hamper the number of likes and shares of a post which will affect the overall growth of an account. On the other hand, a manager will ensure that the post goes on time because that's the only job he has.
Social Media Manager Job Description