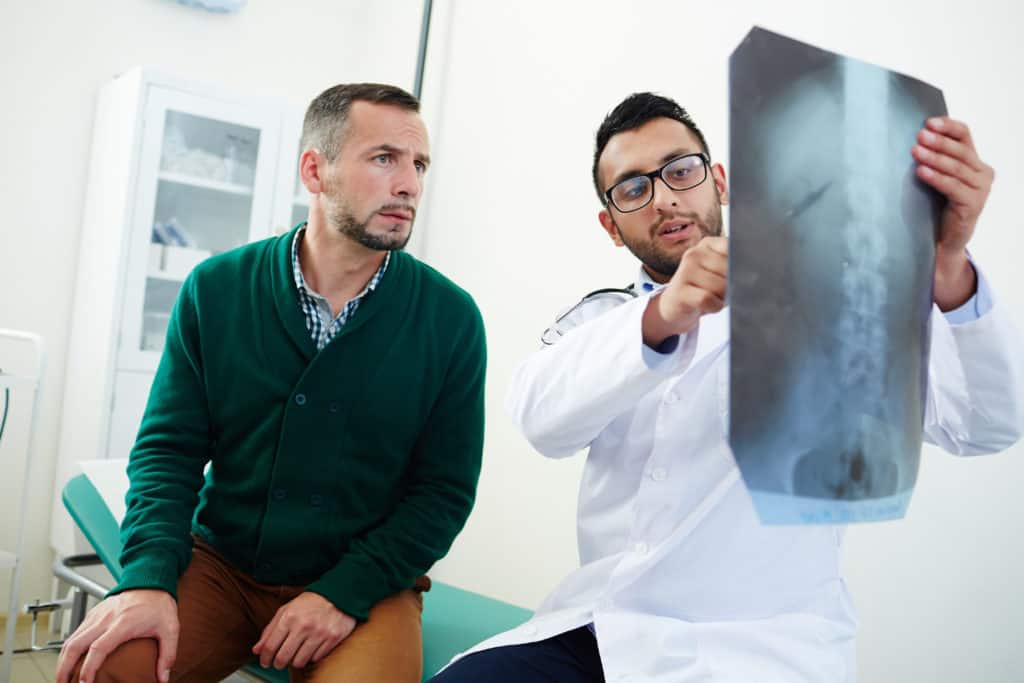 Are you interested in becoming a rad tech? If yes, then this article is for you. In this article, I will be explaining everything you need to know about radiology technology, from the job description to the duties. Please note that rad tech is also known as Radiology technology, and the person who practices this profession is known as a radiology technologist, rad tech, or radiologist. So I will be using these terms interchangeably. However, I still mean the same thing. 
 I will like to quickly add that having an interest in a career is not all you need to go for that career path. You need to sit down and examine yourself to see if you can cope with the work. Do you have the ability to pass all the required majors in the course? Do you have the finances to go to school? And you need to be proactive about this by visiting the working environment of your desired career.
For example, the reason why you are reading this article right now is that you are considering a career in radiology technology, also known as rad tech, but have you ever visited a hospital with the sole purpose of observing how radiologists work and the working environment? You might be surprised that you do not like it. You may not like the bustling environment of a hospital. Are you comfortable being around sick people? Understand that as a rad tech, you will see and attend to many seriously sick people, people with critical health conditions.
Some people suffer emotional pain seeing people die, you will be working in a hospital, and you will see some patients die. Are you comfortable with that? Are you comfortable seeing blood, even though? As a rad tech, you will not always see blood, but there is a probability of seeing blood as you may stumble upon accidents victims while going into the hospital or going home? These are the things you need to consider before you decide you want to become a rad tech. 
WHAT IS RAD TECH?
Rad tech is the short form of radiology technology. It is the art and science of using radiation to provide images of the bones, organs, soft tissue, and vessels that consist of the human body. Graduates of radiology technology (rad tech) who practice the profession are referred to as radiographers, radiology technologists, diagnostic radiographers, and medical radiation technologists. Radiographers work in public health care and private healthcare and are located in hospitals or any setting where appropriate diagnostic equipment is located. 
RAD TECH JOB DESCRIPTION
A radiology technologist job description includes the following;
One of the first things a rad tech will do and must know is to operate radiologic equipment to produce images of the bones, organs, soft tissue, and vessels, this is a vital part of the job of a rad technologist. 
A rad tech must follow precise instructions about capturing the image of the areas needed to obtain a high-quality image.
Another thing a rad technologist will do almost daily is taking the x-ray of patients.
They identify illness and injuries using computerized equipment
REQUIRED SKILLS OF A RAD TECH
Rad tech, like every other job, requires certain skills. Just like other jobs, they require both professional skills and soft skills. I will be listing and explaining a few below some of the professional and soft skills a rad technologist should have. Let's start with professional skills.
PROFESSIONAL SKILLS OF A RAD TECHNOLOGIST
Cardiopulmonary Resuscitation (CPR): Have you seen a movie where someone has an accident and he or she is rushed to the hospital and you see medical personnel, either a nurse or doctor or any other personnel put his or her hand on the chest of the patient and begins to perform chest compression until the patient either jerks back or responds in a way to show that he or she is alive? That's CPR.

Defining this professionally according to Wikipedia, CPR is an emergency procedure that combines chest compressions often with artificial ventilation to manually preserve intact brain function until further measures are taken to restore spontaneous blood circulation and breathing in a person who is in cardiac arrest.


Radiology: This is the use of medical imaging to diagnose and treat illness, this is a core part of the job of a rad tech.


Patient Care: Anybody who works in a medical field, or aspiring to work in a medical field must genuinely care for the patient and a rad tech is not left out of this.


X-rays: In simple terms, X-rays help to view the image of the inner body of a patient. They show these images in black and white.


Mammography: Is a type of x-ray that uses low energy to view the inner parts of a breast, it is specifically for breast examination. It is used to detect breast cancer
Other professional skills include;
Scheduling
Radiation Protection
Patient Preparation
Quality Assurance and Control
Life Support
SOFT SKILLS- RAD TECH DESCRIPTION
Being Computer Literate is a Must: A rad tech has to be computer literate to work in the field as most of the job of a rad tech requires using a computer-based machine to capture the image of the body parts of the patient. 


Problem-Solving Skills; The world is filled with problems requesting an urgent solution, every problem is likened to an opportunity; As a rad tech, you need to know how to ask the right question, think deep, and solve problems. A rad tech needs to see problems as an opportunity to solve his/her patient's health problem and not see it as an obstacle.


Organization; The word organization or organized means to be coordinated or stay coordinated at all times or you can simply say to be orderly. A rad tech has to be very organized as you will be dealing with patients with critical health conditions. A disorganized environment is an unproductive environment, it not a good thing for a rad tech to misplaced files, or exchange patient A medical record for patient B's medical record.


Good Communication Skills; Communication is the ability to express oneself or pass information to another person in a more effective and understating manner. As medical personnel, one of the first skills a rad tech should have is good communication skills, this is beyond talking, it is the ability to listen to your patient, and asking them the right questions. By listening to your patient you will be able to accurately know what to do. What may be the root cause of the ailment in that process you will be able a drive a simple means of explaining the possible solution to your patience.


Attention to Details; Omission of words and vital information is the result of paying less attention to a medical profession such as rad tech. Attention to detail is non-negotiable for a rad tech, it is a must for any medical professional. The tiniest detail is very important in the medical field. This portrays the professionalism of a rad tech.


A Very Calm Personality; A rad tech must have a calm personality as a rad tech deals with fragile equipment and human beings with a critical health conditions. Most job satisfaction in the medical profession requires a calm personality.
GETTING A JOB AS A RAD TECHNOLOGIST
Getting a job as a radiology technologist starts with getting a degree in Radiology Technology, this takes about two to four years, you can also o for a training and certification program which takes about a year. 


Go for internships even if it's not a paid one to gather working experience as most employers require this.


Meet the required license and certifications; this is a very important part of getting a job as a rad tech as most states require this, you must pass a state-administered certification exam or a certification exam administered by the American Registry of Radiologic Technologists. Getting a license is not the end, a radiologic technologist is required to continue education requirements to maintain licensure.


Earn additional certification; Specialty is the key. To expand your career as a rad tech, you should consider taking certification courses such as MRI, sonography, and radiation therapy, although this is not compulsory, it's just a way to expand your career and increase your pay.
 SALARY RANGE- RAD TECH JOB DESCRIPTION
The average Radiologic Technologist II salary in the United States is $60,995 as of June 28, 2021, but the range falls between $55,515 and $67,276. Rad Tech Salary ranges can vary widely depending on many important factors, including education, certifications, additional skills, the number of years of working experience as rad tech (source: salary.com).
FREQUENTLY ASKED QUESTIONS ABOUT RAD TECH CAREER
Does a Rad Tech work alone? 
No, A Rad Tech does not work alone, a Rad Tech works together with other medical personnel in the hospital.


Is a Rad Tech work dangerous?
Contrary to popular beliefs, the Rad Tech work is not dangerous, the radiation effect is not much and the health risk is low.


Are Rad Techs in high demand?
According to the Bureau of Labor Statistics, the Rad Tech job has a projection of a 21% change in employment between 2012 and 2021. This signifies that the Rad Tech field is a quickly growing field.
Rad Tech Job description- The Salary, and their Duties