Whenever someone asks about the job of the patient care coordinator, they often think about the people that get them connected with medical facilities. But the duty of the patient care coordinator is broad and includes numerous responsibilities like fulfilling medical needs to performing administrative tasks.  Let us know about that the patient care coordinator: job description, duties & salary.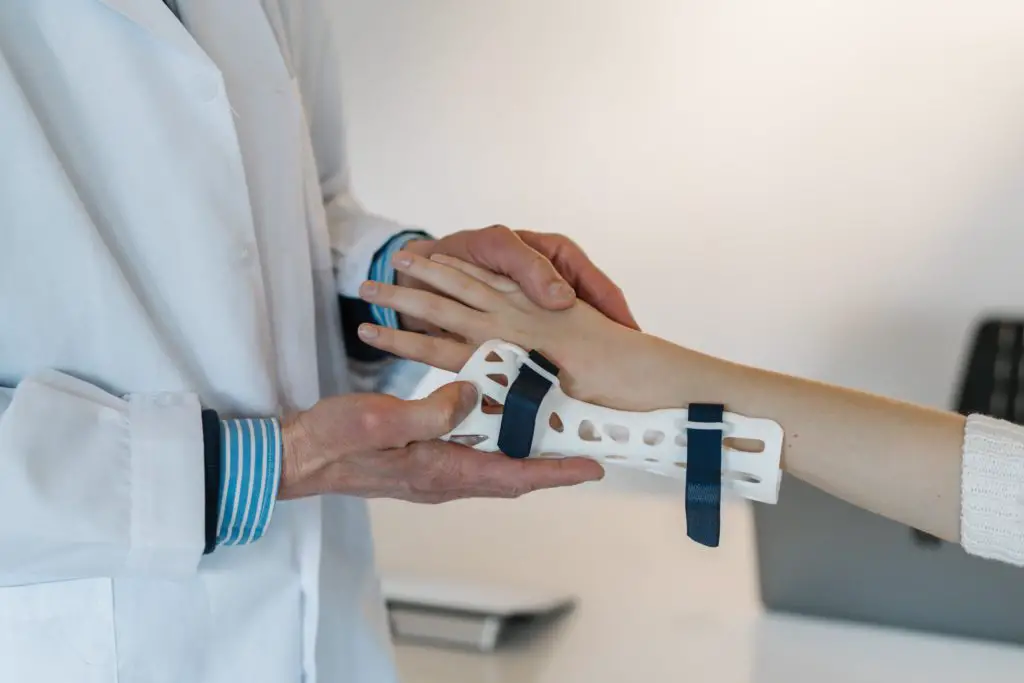 Patient Care Coordinators ensure high quality of medical service to patients. They identify, plan and fulfill patients' needs. They listen to patients' requirements, coordinate with professionals, formulate care plans, educate patients about medical conditions & procedures and schedule their treatment. To perform all these duties, you need to be organized, empathetic, pay attention to detail and possess communication skills. 
If you are interested in this job and want to know more about the Patient Care Coordinators, we have listed the necessary details in this article. 
Patient Care Coordinator: Job Description 
Patient Care Coordinators are health care professionals assigned to take care of patients. They coordinate with numerous people to ensure high-quality medical service.
 The Patients Care Coordinator resolves patients' queries, listens to them to understand their needs. According to these needs, the Patient Care Coordinator formulates care plans, enlightens patients about their medical conditions & procedures. 
The Patient Care Coordinator maintains updated medical data of patients. They serve as a liaison between patients, their families, and healthcare professionals to ensure a continuous flow of information. 
Also, they perform numerous administrative tasks like answering phone calls, scheduling patients visiting hours, maintaining patients' data, and managing multiple schedules.  
Duties and Responsibilities of Patient Care Coordinator 
The Patient Care Coordinator's duties and responsibilities change as per the industry. Mainly, the Patient Care Coordinator works to guarantee proper healthcare facilities to the patients.  
They help to fulfill all the aspects of patient care by coordinating with healthcare professionals. 
Patient Care Coordinators perform administrative tasks and take crucial decisions that satisfy patients' needs. 
Some of the essential Duties and Responsibilities of a Patient Care Coordinator include 
Perform administrative tasks like answering calls, scheduling patients, maintaining patient's data 
Need to provide field training to Chief Nursing Assistants (CNA)
Need to maintain latest changes and patients situation 
Handle nursing duties like checking patients vitals, taking blood, noting patients history, and performing EKG's 
Have to perform CPR to store factual information in the patient's record 
Need to manage Electrocardiogram (EKG) and other medical devices to conduct routine tests 
Need to schedule Caregivers or CNA's to patients as per their needs 
Perform consultation with patients and their families to understand patients requirements 
Need to discuss and educate patient or patients family about their condition, medical necessity and provide specific guidelines 
Have to formulate healthcare plans as per patients conditions and needs 
Coordinate with other healthcare professionals to set up appointments for patients 
Help with arranging medical funds whenever required 
Have to attend latest training or courses to get trained with current medical developments 
Coordinate with care teams to assist with advancements and future healthcare needs 
Need to work as per healthcare laws and regulations
Handle patients needs and concerns in a timely and professional manner 
Need to store patients updated medical records 
Need to obtain and maintain patients medical insurance, demographic and financial information 
Keep patient information or data secure and confidential.
Check with insurance companies about patients to ensure insurance conditions get met 
Ensure professionalism and treat patients with empathy 
Need to establish and maintain good relationships with the medical service provider 
Act as liaison between patients and radiology technologist 
Handle daily radiology office activities like monitoring the daily schedule for any issue or errors 
Work with team to utilize effective results 
Have to follow procedures and policies for protecting themselves, patients, and co-workers from diseases 
Coordinate with the care team to evaluate patients performance and implement recommendations 
Need to provide weekly reports and daily patients conversations 
Need to greet patients and obtain patient's initial information 
Need to maintain patients account receivable, payments information 
Coordinate with associate agencies to identify and allocate members for care coordination 
Identify issues and provide appropriate solution 
Handle computer systems including Microsoft Office Suite, PHS, Epic, One Health Port 
Work closely with supervisors to update functions.
Need to maintain and organize files in the latest systems 
Need to ensure cost-effective and quality care services to patients 
What are the Requirements for a Patient Care Coordinator? 
Patient Care Coordinators work in various medical settings. It includes hospitals, clinics, government facilities, schools, and nursing homes. The requirements for a Patient Care Coordinator vary as per the facility. Some of the essential requirements are:-
Education 
Bachelor's Degree 
Education acts as an essential element in obtaining a Patient Care Coordinator Job. The educational qualification for a Patient Care Coordinator varies as per recruiter or job position. If the employer asks for a nursing degree, you can acquire a bachelor's degree in nursing. Here, you will learn about nutrition, data management, chemistry, ethics, human resources, and anatomy. 
If the nursing degree is not mandatory, you can acquire an associate or bachelor's degree in Business, Public Relations, Communication, Medical, Healthcare Administration, or other relevant fields. It will prepare you with administrative aspects of Healthcare. It includes medical coding, medical office procedures, finance, management, and transcriptions. 
Health Service Assistant Diploma 
Other alternatives like the health services assistant diploma will help you get an entry-level position as a Patient Care Coordinator. You will get trained for numerous roles in the healthcare field. It involves performing administrative and clerical duties in clinical settings. You will learn about the various medical terminologies and procedures. After acquiring this diploma, you can work as per the administrative healthcare industry standards.
Experience 
Since the Patient Care Coordinators Job is not an entry-level position. Before you apply for this role, you need to gain experience in other similar jobs. For example, you can work as a healthcare administrator or a nurse with the hospital. 
Most employers recruit individuals with prior experience. To get a Patient Care Coordinators job, you can start by getting an internship during or after graduation. An internship will provide hands-on experience with duties related to Patient Care Coordinator and enhance your resume. 
Other than that, you can apply for entry-level positions related to healthcare. For example, getting a job at a hospital will provide you with a better understanding of a hospital's work. Also, you can take a close look at how patient care coordinators function. 
Other Certifications 
Although it is not mandatory, certifications can help you get a Patient Care Coordinator Job. It will improve your resume and provide a better understanding of the patient care coordinator's duties. 
Some popular certifications include Certified Nursing Home Administrator, Health Information Management, Certified Medical Manager, etc. All the additional certifications help to gain knowledge and experience in the field of patient care coordinator. 
Essential Skills 
The Patient Care Coordinator needs to possess some essential skills. It includes:- 
Excellent Communication Skills 
The primary duty of a Patient Care Coordinator includes communicating with patients and their families. 
They help them to understand the complicated procedures, patient's condition, and insurance coverage. 
Communication Skills will facilitate a comfortable atmosphere for patients so that they can easily discuss their problems. 
Possessing good communication skills makes it easy to interact with other medical professionals and get into the role of patient care coordinator. 
Technical Skills 
Patient Care Coordinators need to work on the computer and operate other technical software. 
Employers look for technically skilled individuals so that they can manage the technical aspects of the job. 
It will help you to store patients' databases, handle schedules and reply to emails. 
Empathy 
All the Patient Care Coordinators need to feel empathetic towards patients and practitioners.
 Empathy helps you to step into the shoes of others and get a better understanding of what goes in their mind. 
By showing empathy, patients will feel more comfortable and talk to you about their needs, fears, goals, etc. 
Attention to Detail 
The Patient Care Coordinator needs to pay attention to detail as any small mistake can lead to severe medical issues.
 For example, the patient care coordinator has to update patients' data continuously. It will help in understanding patients' progress and formulate new clinical plans accordingly. 
Also, in administrative and management positions, they need to pay attention to details. It will reduce the chances of mistakes and ensure smooth functioning. 
Time Management Skills 
Time is a crucial aspect of the Healthcare industry. Here priorities can change, and any delay can lead to severe issues.
 The Patient Care Coordinator needs to understand the preferences and manage their time accordingly. 
Time Management Skills help the Patient Care Coordinator in various tasks. Like scheduling patients, organizing appointments or treatment with medical professionals, maintaining a healthy work environment, and ensuring proper care of patients. 
Organization Skills 
Patient Care Coordinators manage lots of files, documents, and paperwork regularly. Possessing Organization Skills helps you to organize lots of data. 
It will save time in finding the necessary document and ensures that nothing gets lost. 
Analytical Skills 
The Patient Care Coordinator needs to stay updated about the latest advancement and changes. 
You have to understand how these changes affect your work and formulate plans to update the facility. 
Also, Patient Care Coordinators need to update themselves about new laws, rules, and regulations. 
What is the Salary of a Patient Care Coordinator? 
The average salary of the Patient Care Coordinators depends on various factors. It varies with location, experience, facility, duties, education, skills, and training. For example, areas like Alaska and Washington offer higher salaries to Patient Care Coordinators.
As per zippia.com, the patient care coordinator gets an average salary of $30,410 per year in the United States. The top 10% earners with lots of experience get around $40,000 per year, while the bottom 10% with less experience earn around $22,000 per year. 
The Patient Care Coordinator job is not an easy one. You may feel burnout due to constant pressure, and yet you need to maintain a healthy environment.
Top 15 Salary Paying Cities for Patient Care Coordinators 
| | | |
| --- | --- | --- |
| Cities  | Average Annual Salary  | Wages per Hour  |
| San Francisco, California  | $40,518 | $19.48 |
| Seattle, Washington  | $38,523 | $18.52 |
| Eugene, Oregon  | $36,417 | $17.51 |
| Minneapolis, Minnesota  | $35,977 | $17.30 |
| Lexington, Massachusetts  | $34,758 | $16.71 |
| Concord, New Hampshire  | $33,239 | $15.98 |
| North Chicago, Illinois  | $32,775 | $15.76 |
| Baltimore, Maryland  | $32,156 | $15.46 |
| Newburgh, New York  | $30,734 | $14.78 |
| Brick, New Jersey  | $30,675 | $14.75 |
| Washington, DC | $30,540 | $14.68 |
| Glendale, Arizona  | $30,092 | $14.47 |
| Columbus, Ohio | $29,730 | $14.29 |
| Arlington, Texas | $29,479 | $14.17 |
| Farmington Hills, Michigan  | $29,404 | $14.14 |
Conclusion 
The Patient Care Coordinator job is not an easy one. You may feel burnout due to constant pressure, and yet you need to maintain a healthy environment. If you like to take care of others and handle administrative duties, you can acquire a Patient Care Coordinator Job. You can start by attaining the necessary education, experience, and training that will sharpen essential skills. We hope understanding the duties, salary and requirements will help you with the Patient Care Coordinator Job. 
Patient Care Coordinator: Job Description, Duties & Salary