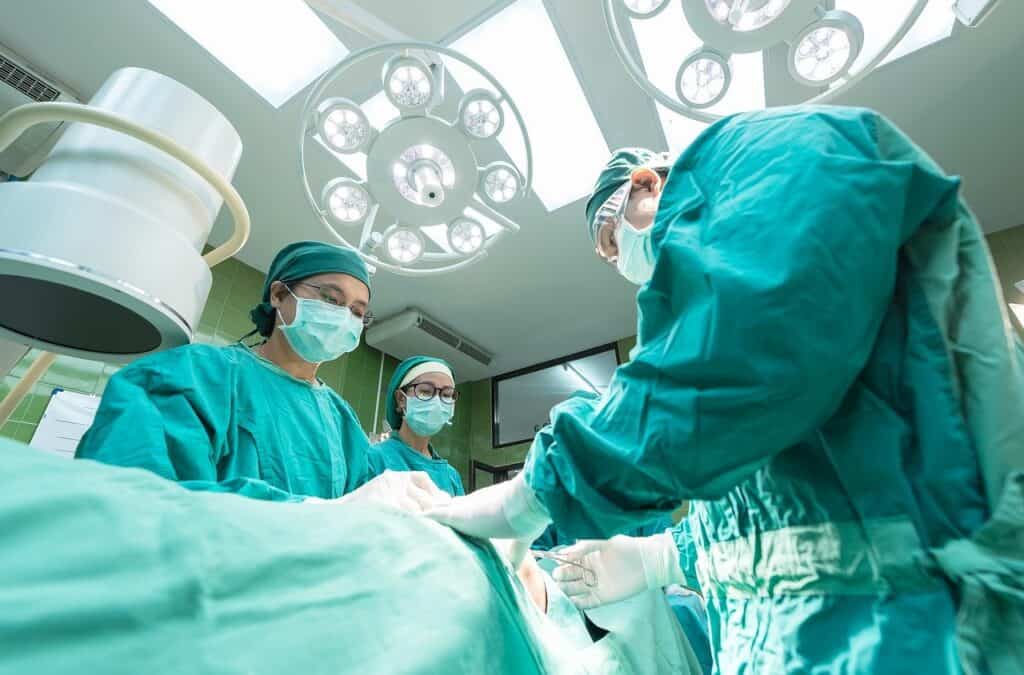 From Asia to the United States of America to Africa and the world over, one of the most demanding and tasking, yet most rewarding and helpful jobs in Nursing, particularly an Operating Room(OR) Nurse. We will discuss Operating Room Nurse Job Description in this article.
"You don't build a house without its foundation. You don't build a hospital without its Nurses" (Nurseslabs) 
Operating Room Nurse Job Description
It seems there is no typical answer that can fully describe the job of an Operating Nurse. This is because Nurses do almost everything that needs to be done for a patient, except admitting patients, conducting the actual surgery, and some other things that doctors strictly do. The job of an Operating Nurse begins before surgery, continues during surgery, and after surgery. Notwithstanding all these, an Operating Nurse has job descriptions. The first job description of an Operating Room Nurse is that they take care of a patient's total well-being. 
Other job descriptions are:
They assess the patient's prior surgery, answer their questions, make them comfortable and ready for surgery. 
They ensure that the operating room is stocked with all needed supplies. 
They sterilize all medical instruments and equipment before, during, and after surgery. 
They prepare patients for surgery and position them on the operating table for surgical procedures. 
Operating Room Nurses also prepare a nursing plan for patients pre, during, and post-surgery. 
They assist surgeons during surgical procedures and work with other medical professionals, and the surgical team, during and after surgery. 
Operating Room Nurses are also known as Perioperative Nurses, and their responsibilities are more than the ones outlined above. There are three types of Perioperative Nurses, and we will discuss them below to explore some other job descriptions of Operating Room Nurses. 
Types of Operating Room Nurses
Scrub Nurse – The Scrub Nurse is an Operating Room Expert who works with the surgeon during surgery and provides the surgeon with correct instruments during surgery to ensure a smooth procedure and reduce complications to the barest minimum. They work in hospitals and surgery centers. Scrub Nurses usually work day and night shifts. The hospitals arrange these shifts. They are usually expected to be available or 'on call' during emergencies and sometimes, weekends. Some Scrub Nurses also specialize in certain types of surgeries, particularly in large hospitals. Some areas of their specialty are orthopedic, pediatric, vascular, or general surgery. A Scrub Nurse must be compassionate, organized, be an excellent communicator, and must have problem-solving and critical thinking skills, among others. It is a very demanding but exciting and rewarding job.


Circulating Nurse – The Circulating Nurse is very much involved in every surgical procedure in the hospital or surgery center. While the scrub nurse works strictly with the surgeon, the circulating nurse makes all necessary preparation for the surgery, monitors the patients, anesthetized, and during and after surgery. The Circulating Nurse ensures the surgical team follows due procedures and the hospital policies and guidelines. The care and management of the Operating Room are in the hands of the circulating nurse. It is equally tasking and exciting. The Circulating Nurse functions in a much more broad role and is well advanced and certified. 


Registered Nurse First Assistant (RNFA) – The job description of the Registered Nurse First Assistant is a bit more technical than the two types earlier discussed, and it varies depending on the hospital and /or surgeon. They have the ability to work with the surgeon to help develop treatment plans for a surgical procedure and process. Other responsibilities are suturing, applying dressings, wound management, handling tissues and organs. 
Educational Requirements for a Nurse
Obtaining a degree in nursing is the first step. An intending applicant can apply for an Associate Degree Program or a Bachelor of Science. 
After the degree, there is a need for certification, and the aspiring nurse will sit for the NCLEX-RN exam to be certified. 
After the NCLEX certification, the nurse can choose to train further and become a Registered Nurse First Assistant. 
There is also the CNOR certification exam for scrub nurses. 
How Much Money Does an Operating Room Nurse Make? 
In the United States of America, an Operating Room Nurse, depending on the state, could make as low as $31 or $48 hourly and annually, can make as low as $65,823 or as high as $100,688 yearly. Going by research and some data sources, the lowest hourly rate for an Operating Room Nurse is $31. They are also entitled to other benefits, like Medical and Dental Benefits, Life Insurance, 401k, among others. 
Conclusion 
"Nurses are the hospitality of the hospital" (Anonymous) 
In summary, the description of the job of an Operating Room Nurse is in two words – A Patient. From the point a patient arrives in the hospital, during surgery and post-surgery, the Nurse is deeply involved. The 21st Century OR Nurse's job is challenging and must be recognized as such. 
Frequently Asked Questions 
Are there disadvantages in being an OR Nurse?
Yes, there are disadvantages. The first is you will not live the normal life every other person lives because of your shifts, training, commitments. Others are Risk of life(particularly in a pandemic), Stress, Being undervalued, and emotional strain. 
Can I work with my nursing degree overseas? 
Yes, in many countries like Switzerland, Norway, Italy, Canada, Luxembourg (which is the country topping the list as the highest paying for Nurses), and a host of others. The only requirement in some of these countries might be a language proficiency test. 
What are the working hours for Operating Room Nurses?
A full-time Nurse is required to work 12 hours weekly shift, 3 times a week. This is for a regular facility or hospital, and they typically take a 15 – 30 minutes break. In an outpatient facility, the required working hours is 8 hours weekly shifts, 5 days a week. This also means that they work on weekends and holidays because they work on a rotational basis. 
Are there differences between a Doctor and a Nurse? 
Yes, there are many differences. Firstly, their licenses are different. A doctor can admit a patient, but a Nurse cannot. Also, their schedules are very different, and their salaries are different. Their jobs in the hospital while treating patients usually overlap, but their job descriptions are different. 
Also read What It Really Takes To Be A Registered Psychiatric Nurse?
Operating Room Nurse Job Description – Types and FAQs