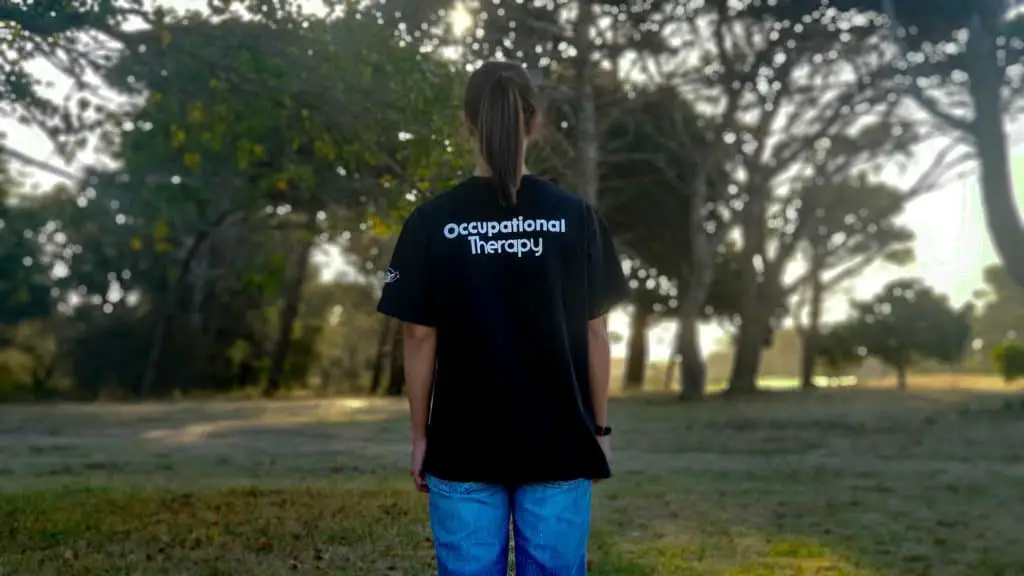 Many patients deal with mental, physical, developmental, or emotional issues. Basically, the people who do not have hope to move forward in life are stressed up. These people need a therapy session to get back to their normal life and start living happily again. Occupational therapists perform the task of helping such patients with their life and live up their hope once again. Basically, they raise confidence in the patient by achieving specific goals and creating a plan to assess the patient.
CHOICE OF WORK
Occupational therapists can work at various places and positions. For example, they can work as an employee in a hospital, clinic or even rehab facility. Apart from that, if they want to work on their own instead of working under someone else, that is also possible. You can bring a change in society if you have any unique ideas to work upon positively.
Generally, occupational therapists hold a master's degree in occupational therapy. This degree or certification can help you get better opportunities in the future while increasing and improving your experience.
The advanced healthcare courses apart from giving better placement opportunities also provide us required skillset to ace in the market. As we all know that the country needs exceptional talent to move ahead exceptionally well.
This is a sole profession that provides you job satisfaction at the last before you know that you have changed and transformed many people's lives throughout your life.
Also during the process, you will learn many things about human behavior- what is the mental state of a person and how to improve that and bring that person out of depression. This thing can definitely provide you a sense of fulfillment.
That is why it is said that this profession is a choice and nothing is forced upon you, the decision is completely yours and you are completely on your own. This choice of work even gives you a sense of freedom that no work is forced on you and you can pursue a career which you are happy about to choose. This feeling of freedom is a great feeling. However, you always get a choice to exit the profession same as you get a choice of entering the field.
Practitioners also tell that as their experience builds up over the years, they can better identify the state of mind of the patient and how to deal with that. Also, proof that making the patient work towards their goals or completing specific targets can help them achieve a sense of confidence and get back to life very soon. This simple technique has been used by many experts across the globe who are pursuing this profession.
WHERE DO THEY WORK/ INTERESTING JOB PROFILE
The main advantage of pursuing this career is choosing where to work and with whom to work. Then, you can find your best fit, where you belong, and switch to that career path.
Some therapists work with children to develop their mental and personality skills. Some children need behavioral intervention so that their ability of processing and understanding things gets improved. This is because there are many children born with a disability of not understanding the things said or shown to them so these therapists make sure that they develop and nurture the required skills in those kids and make them capable of competing in the real world.
Further on there are therapists that work in the healthcare and wellness sector, they can be generally found in hospitals, clinics, and NGOs where they have a certain demand. In hospitals generally, people with physical or mental issues are present like for example some people face a problem of arthritis due to which they are not able to do everyday tasks efficiently and overall they have no control over their problem due to which they feel depressed and helpless. Other people are there with mental health issues who are not willing to take anybody's help or have lost their independence. This is an issue generally related to self-esteem when a person does not consider himself or herself anything and gets depressed.
Next, there are therapists that work in rehab centers or any backhand organizations. These organizations are not so popular or visible to the world but they are really doing a great job and contributing to the industry. Here also the work is not different from other places, the task is same but employees are doing their job independently due to their own free will. Also, the people working in rehab centers have to deal with a lot. They have to face people which are trying to overcome physical challenges that happen with their bodies. Also, there are people who are trying to overcome their mental barriers every day. The therapists then help them overcome those barriers by fully analyzing the situation first and then preparing a plan to lift up their self-esteem and bring them back to normal life.
CHANGES IN THE FIELD OVERTIME/ INCREASING DEMAND OF THE FIELD
This field is increasing day by day, especially in the United States, where over the years, the trend has been observed that no matter what age the people are, whether children, adults, or old aged, all are facing a problem either of the one-ways- physical or mental. Simultaneously if the demand for a profession increases, then employment prospects also increase. There is more number of people getting employed in this profession.
They work either with educational institutions focusing on children and teenagers. Secondly, they choose to work with professional institutions like hospitals or clinics where they happen to meet many people from all age groups and listen to their problems and provide a plan to help them overcome the problem. Lastly, they choose to work with social welfare organizations which we call NGOs, where they work with their own will.
When we look towards all the 3 sectors, we observe that there is a demand of people in all the sectors and this demand is increasing day by day because this industry is booming at this time. The professionals are getting higher salaries and job satisfaction in this job, so more people join this field. We can have a look at the data collected by various organizations. The data shows that around 2019-2029, employment in this field is anticipated to increase by 32% in these 10 years.
For pursuing this as a career, few points are needed to be kept in mind:
First of all, you need to be a creative and fun-loving person. This is because you will have to interact with many sorts of people on a daily basis so if you do not have a good personality then your patients will not like you around them.
Secondly, you need to be a people person and a compassionate person who will be needed to teach the patients something about life, so you yourself must be that empathetic and compassionate that your patients can heal from you.
Lastly, you need to be compliant and flexible because the needs of your patient can change from time to time and you will be required to adapt to those needs until you are with them.
SALARY PROSPECTS
As said above, the demand and employment opportunities in this field are increasing day by day. This field is even expected to grow more over the coming years, so where the demand is more, salary prospects are also higher than the average. So now, if we talk about the fresher and experienced therapists, the average salary of an experienced one is more than that of a fresher.
But a fresher also earns more than the average salary in this field than other medical professionals like dentists, assistants, or technologists. The starting pay of these professionals is more than $60000 and goes beyond $120000. Such is the job and demand of this profession. Suppose we talk about experienced professionals, with a salary more than that. They earn more than $120000 every year. But the task is also that complex. A therapist must also know some languages so that their patient might be comfortable interacting with them. Here also, the data comes into place. When we see that jobs of occupational therapists have been posted online on the internet and social sites, we get astonished seeing the salaries being offered to the professionals. The numbers are even greater on these sites.
One important part of the job is that these professionals are also sent to some patient's houses to cure them and heal them if they are not willing to be shifted to the hospital, so they have their own place and task. In addition, they are paid extra for visiting a patient regularly or even living with them as permanent nurses or caretakers.
FUTURE JOB OUTLOOK AND OPPORTUNITIES
Now comes the main question: what can you pursue when you opt for an occupational therapist. You can become:
Occupational Therapy Assistant. The above information is all about occupational therapy professionals so as you start your career you can work as an assistant with someone and learn the work before doing it yourself. You will learn how to deal with patients and help them recover from your main doctor. Watch how he or she interacts with the patient, develop communication skills and practice listening skills.
Nurse Practitioner. They have a primary motive to assist and take care of the patient. The nurses are available in the hospital but they are also available at your house if you are not willing to be shifted to the hospital. These nurses will take care of your health and your routine and manage your medication.
Assistant of a Physician. Either a physician or a surgeon, you can assist anyone if you are planning to work as a technical person. Their main task is to first examine and diagnose the patient so they find out the problem first. Next, they find a solution to treat the patient so you can be with them to learn about the work.
Language Pathologist. Some people deal with communication or speech disorders. This can be due to any brain injury, stroke, or any other miss-happening. Language pathologists try to make patients get away with these disorders. There is a proper detailed plan that helps the patient recover his ability to see, hearing and understanding things quickly like before.
CONCLUSION
So in all, occupational therapy is a good career to enter if you want to contribute to mankind and live your life with fulfillment efficiently. It gives you a decent salary, job satisfaction and makes you feel good about yourself. These 3 things can make your life heaven. At least you are trying to make someone's life better. So many people will improve and readjust their life because of you. This will settle you with peace in your life. If we talk about the demand and future of this career, this industry is growing and is expected to grow wildly in the coming years, so there are better prospects for the future.
FREQUENTLY ASKED QUESTIONS (FAQs)
Do we need to join any organization before starting our own NGO or do we need to compulsorily have an experience certificate?
You are free to start your own social welfare organization. Still, joining the NGO and working there to gather experience of talking to people, listening to them, solving their problems by developing a roadmap for them, these all things will make you an expert and further on you can contribute more effectively.
How to start your career as an occupational therapist?

Complete your bachelor's or master's degree from a university in occupational therapy course.
Complete the necessary experience and training and get licensed.
Apply for a job. You can even find it online.
Is occupational therapy a good career?