F.Y.E -an abbreviation for "For Your Entertainment" is US based entertainment retail chain store. As the name suggests here you can get all products related to your entertainment like all kinds of pop culture collectibles, apparel, vinyl records, old and new CDs, Ultra HD Blu-ray/DVDs, electronics, and video games. So, if you love to listen to music, and have an interest in video games and movies. Then you will definitely love working here. Let us know What are the 'FYE Careers'.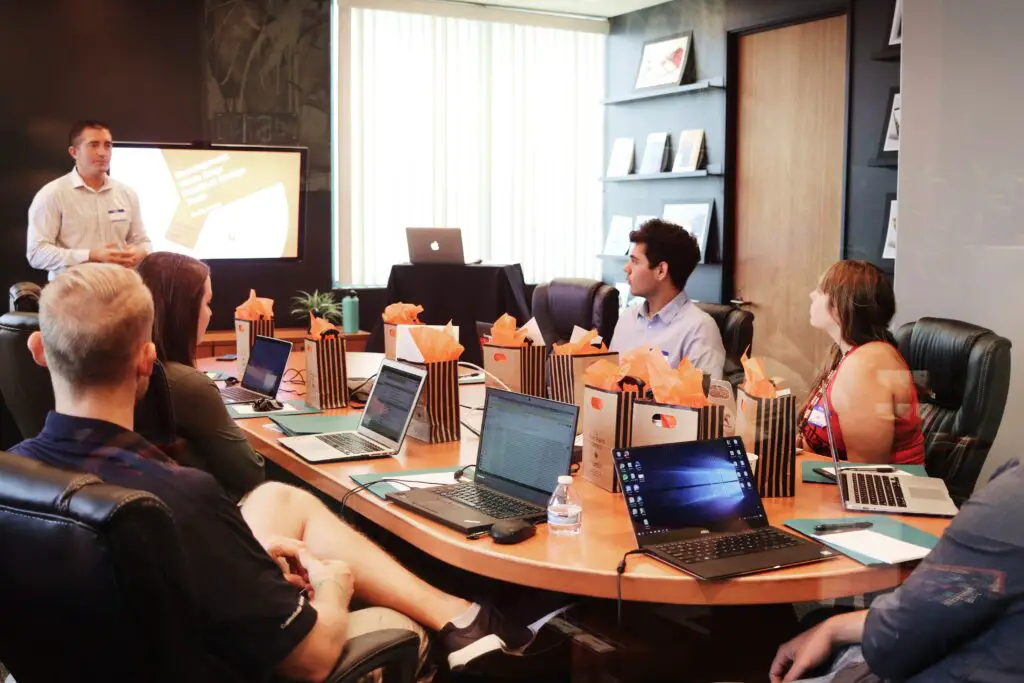 FYE Careers: Job Opportunities And Complete Guide
Job opportunities: FYE Careers
There are various types of positions available in FYE. One can apply according to one's interest, time, qualification, and skills in different fields like sales, retail, management, etc. FYE offers jobs on both a part-time and full-time basis. There are more than 200 stores across the US, so one can easily apply according to one's suitable location. Some popular jobs here are
1. Sales associate/seasonal sales associate
As a sales associate, your duties will include handling the cash register, correctly packing and processing items, meeting set sales targets, answering client questions, and performing other activities as assigned. 
Part-time, full-time, and seasonal employment are all possible for this position.
Qualification: There are no such particular qualifications as retail experience, certifications, licenses, or formal schooling for the entry-level position. However, the aspirants' familiarity with television, music, technology or video games will be an advantage. Candidate must have a focus on sales and customer satisfaction. 
Salary: $18,000 to $25,000 per year 
2. Assistant Manager/Lead sales associate
In addition to managing the business when the store manager and senior assistant manager are away, responsibilities include hiring and training new staff, taking inventory, scheduling employees to maximize efficiency, hitting sales targets, and addressing customer complaints and questions.
Accept responsibility for the product's delivery and shipping.
Maintains a high standard for the visual appeal of the store.
Qualifications: The candidate must have a minimum of one year of experience in retail management and must have professional and leadership abilities.
Full-time employees can expect to earn between$22,000- $26,000 yearly.
3. Senior assistant manager/Department manager
He is in charge of all store operations while the store manager is away.
Training new workers, adhering to policies, and giving continuing counseling to current employees.
Ensure that all company directives, including price adjustments, planning, and special events, are followed.
Bolsters all marketing campaigns, competitions, and events.
Possesses the store's keys and is authorized to open and close them by the rules.
Makes ensuring that all cash processing and associated bookkeeping are done correctly. 
The annual salary is approximately $24,062.
Qualification
1 year minimum of retail experience
Must be prepared to put in at least 40 hours a week
College or other post-high school education is preferable.
 4. Store manager
Recruitment, interviewing, hiring, counseling, and firing procedures are among the responsibilities of a store manager.
Keeping track of accounting and other operating expenses.
To guarantee that clients receive gratifying service.
To oversee and manage employees that work in customer service, sales, or cash handling.
Supports store and district management actively in adhering to and carrying out all cooperate contests and promotions.
Maintains the esprit de corps that is necessary for a successful, sales-driven staff.
Adhering to loss prevention principles safeguards all organizational assets.
Qualification: 1-2 years of retail management experience.
The preference is for college graduates.
Candidate must be focused on sales and customer service.
The annual salary ranges from $41,000 to $46,000.
5. Customer Service Representative
They respond to inquiries on the products of the brand.
Delivering details on a business's products.
Resolving client grievances.
SALARY is around $41,588 per year.
FYE career in management
 In addition to working in retail establishments, one can find managerial positions as a field manager, corporate manager, or in warehouse and distribution management.
Field manager
In their designated area, they take care of every facet of operations. They act as a conduit between the operations of the local stores and the corporate office.
Earnings are $13.05 per hour.
Corporate manager
They are situated in Albany, New York, at the FYE headquarters.
Merchandising, marketing, finance, IT, human resources, loss prevention, store services, customer assistance, warehouse, and distribution are among the specialties.
Some Other positions in FYE where one can apply are –
(Jobs with respective estimated salary is mentioned below)
In Administrative assistance as
Center manager- $27,495annually
Operation coordinator- $25,981 annually approx.
Senior Assistant – $ 25,981 per year
Loading and stocking 
Forklift operator – $25000 annually
Packer -$ 15.00 per hour wage
Shipping and Receiving clerk -$15.49 per hour
Warehouse leader -$ 15 .00 per hour
Warehouse workers -$15.00 per hour approx.
Benefits: Some common benefits enjoyed by most of the F.Y.E are  
base salary option
health insurance 
dental insurance
401(k)
paid time off
associate discount
Performance-based bonuses
merit pays
Application procedure
Candidates for the jobs at FYE can visit the career section of the company website to learn how to apply online. Candidates can view and apply for openings through the firm job hosting portal, which is managed by the corporate offices. Aspirants for jobs must create profiles in order to apply. Candidates can submit up to five resumes to active profiles, and they can use this flexibility to update their resumes to better highlight their qualifications for the desired job. Additionally, candidates must disclose their personal details, educational records, and employment histories.
Once you submit your application, it takes around 2 weeks for recruiting manager to respond.
By logging onto your employment platform profile and going to the section for job submission status, you can also check the status.
 If you have still some unresolved queries you may call, email, or contact hiring personnel.
Minimum age requirement
The minimum age to apply in FYE is 16 years but in some states, it's above 18 years. The applicant in the age group of 16-18 years must have a proper work permit issued by local school systems or any state's department of summary
Conclusion:
Now We've learnt about 'FYE Careers', FYE offers a decent working environment with room for advancement for its employees. An entry-level position is available to the majority of people because it doesn't call for any degree, training, or prior experience. Additionally, with the availability of seasonal and part-time jobs, students who desire to work part-time jobs in addition to their studies may find it to be a viable option. Along with that, there are other positions available that one can select based on their abilities and credentials. For job searchers, FYE offers solid possibilities with salaries and benefits on par with those of peer companies
FYE Careers: Job Opportunities And Complete Guide