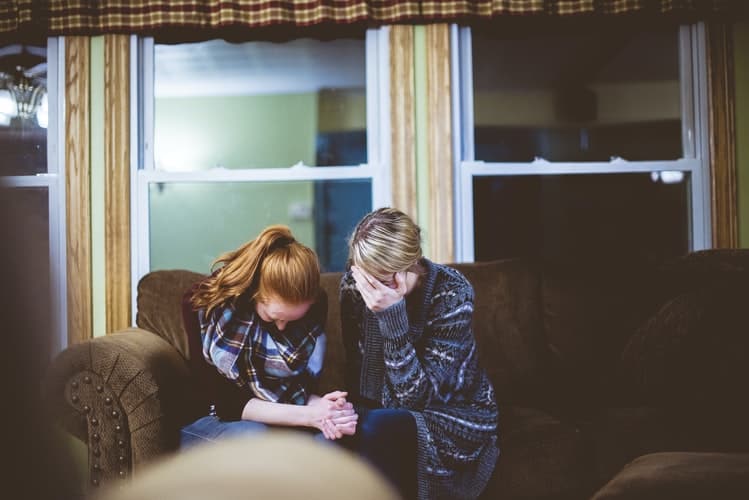 Do you have good people skills and a desire to help people? Are you an excellent communicator with a knack for resolving conflict? If so, you might want to consider becoming a family advocate. In brief, a family advocate is a social service professional who works with families to provide support, crisis intervention, and mediation. This position is mainly responsible for dealing with the conflicts and issues in a family and acting in the child's child's best interest. If you think of applying for a family advocate position, keep reading this article to determine the job description, duties, and salary.
Family Advocate Job Description
As a family advocate, you should work on cases involving advocacy for children in troubled families. Your responsibility is to evaluate each family's situation and then provide a child-centered mediation or, if necessary, make recommendations to the court in respect of care and guardianship in the best interest of the minor children. You must make sure that this process is based on a trustful collaboration in each family. You will work on behalf of the government or a non-profit organization to link the family and the government or organization to help the family get back on track and resolve their disputes. 
A family advocate is responsible for specifying the children's educational and healthcare requirements and listening to the conflicts between them to find a proper solution without negatively affecting the children's upbringing. The family advocate also engages the parents in various programs to improve their parenting and personal skills. During their work, family advocates may have to interact with families with diverse values and cultures. Therefore they must show respect for these families. They should also make sure to establish professional relationships and boundaries in working with families. 
The Duties of a Family Advocate
Here you can see a list of the duties and responsibilities of a family advocate:
Suggest helpful community resources to the client, including healthcare, social, and educational resources, and help families connect with them. 
Provide support for families with disabled children.
Give information about special education services. 
Manage home visits with families. 
Document all communications with the family, home visits, and emergency information.
Identify the conflicts in the family and their main causes.
Mediate conflicts between parents regarding their responsibilities and rights of the child.
Provide crisis intervention and support. 
Help parents better understand the legal child protective services. 
Register custody and visitation agreements.
Refer families to appropriate agencies. 
Provide legal information about the responsibilities and the rights of the parents.
Help parents with discovering their capabilities and needs.
Develop family service plans.
Build cooperative relationships with community organizations.
Offer parent education programs and other training for parents.
Develop services and programs to fulfill the identified needs of children.
Review client history.
Organize, conduct, and monitor a specific program for each family taking into account their circumstance.
Develop a program that works in favor of the families and promotes their well-being.
Communicate about the program requirements with all the persons involved, including teachers, community social workers, healthcare specialists, etc.
Monitor the progression of the family going through the program.
Verify the suitability of the program by gathering and reviewing required information and documents.
Encourage parent participation in programs and activities.
Assist the caregivers in filling out applications and going through the process to obtain services.
Cooperate with medical and mental health professionals.
Make sure parents complete required immunizations for their children.  
Be aware of all policies and procedures.
Keep accurate and complete documentation of all services provided for the families.  
Prepare and maintain necessary paperwork in communication with the organizations and family members in a transparent manner. 
Ensure all necessary documents are received, and all signatures are documented.
Make sure the child and family information is accurate.
Analyze and report on the information as needed.
Fulfill other duties as required. 
Family Advocate Salary
According to Indeed's website, the average salary for a family advocate based on 948 reported salaries is $15.55 per hour in the United States(This data was last updated on February 3, 2021.) The top 3 highest paying cities in the United States for family advocates are Los Angeles($19.16 per hour), Portland($18.29 per hour), and Minneapolis($18.29 per hour.)
SalaryExpert's website reported that the average family advocate gross salary in the United States is $52,341 per year, which is equivalent to an hourly rate of $25. Besides, they earn an average bonus of $853. The average salary of an entry-level family advocate(1-3 years of experience) is $38,478, while a senior-level family advocate(8+ years of experience) can earn an average salary of $63,864. The salary estimate on this website has been updated to include data from the COVID-19 impact. SalaryExpert predicts that family advocates' estimated salary potential will increase 10 % over 5 years, which means $57,731 per year in 2026. 
PayScale's website reports an average hourly pay of $15.27, based on 514 salary profiles, which was last updated on January 27, 2021. Based on the amount of experience, the pay may be higher or lower. For example, an entry-level family advocate with less than 1 year of experience can expect to earn an average of $14.47 per hour. On the other hand, an experienced family advocate with 10-19 years of experience can earn an average of $15.89 per hour. Also, different skills can affect the payment. The most popular skills that can increase a family advocate's salary are resource management, Spanish language, people management, crisis intervention, recruiting, case management, counseling, and community outreach/activism.  
Conclusion
In this article, we discussed the job description, duties, and salary of a family advocate. As you can see, working as a family advocate requires excellent communication and organizational skills, as well as dispute and conflict resolution abilities. People working in this position must be prepared to experience collaborating with culturally diverse families and communities. They also must have the ability to work out and execute a practical plan for each family. 
Do you think you have these qualities? In that case, family advocate may be the right role for you.      
Also read   How to Become a Fortune Cookie Writer
Family Advocate Job Description