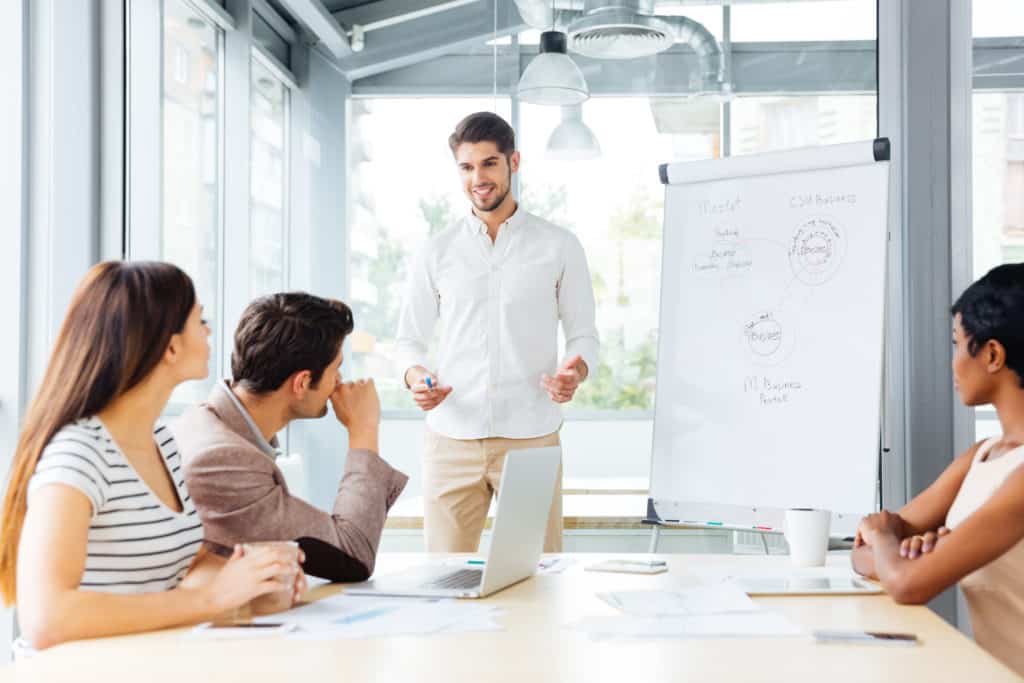 Companies require some responsible person in the organization for maintaining all activities, the development coordinator at any company there needs to have good coordination skills along with certain other eligibility criteria. A development coordinator works with various associations to raise funds and sponsorships from potential donors and investors for that corporation. A development coordinator is a person in an organization whose main role is to raise the fund for the organization by facilitating fundraising occasions and creating good relations with the donors. If you are committed, passionate and enterprising to grow your career then there is a great way ahead for you. Here is the Development Coordinator Job Description.
Development Coordinator Job Description
Salary
The average annual salary of a development coordinator is around dollar 40,000 to dollar 50,000 in the United States and other parts of the world. In Australia, it is around dollar 50000 to dollar 60000. The salary of the development coordinator may vary depending upon the country's state and the organization. Becoming a development coordinator will attract many responsibilities and obligations which need to be undertaken to get the position.
Responsibilities of the Development Coordinator
The main aim of the development coordinator is to set up some measurable and achievable budgets for the organization so that they can easily estimate the number of revenues that need to be raised by the company. Also, the development coordinator works along with the promotion and marketing managers and their departments to promote some campaigns related to fundraising and also reach a large number of customers through these advertisements.
Many responsibilities related to the development coordinator are advising on sales, management, and production management and also raising finance through auctions of such sales. If you are planning to become a development coordinator then you should know how to attract a large number of people to persuade them to donate money to your organization for which certain proposal writing skills are required. The work of the coordinator is to assist in writing proposals for getting grants and arranging exhibitions for the same.
Also development coordinator at all the activities related to fundraising programs and plan them properly for better execution and implementation of these activities in the organization. They are also expected to work with management and the development company to organize the projects along with carrying on day-to-day activities related to the finance projects.
Qualifications and Description of an Organizational Coordinator
Along with the responsibilities the director should also have certain qualities to manage the fundraising events in the organization in the best efficient manner.
Positive Relationship: The directors should try to maintain positive relationships between the current as well as potential business investors and partners of the organization.


Good Relation: They should keep in touch with social media as well as the people associated with that to remain in touch with them and develop efficient marketing plans for organizing events and fundraising programs.


Experience: Experience of 1-3 years is required with those organizations that are indulged in similar activities.


Interpersonal Skills: Also, have good interpersonal skills and professional skills so that we can communicate with the customers and sponsors.


Work with Teams: And should have the ability to work with the teams and in groups who are engaged in promoting fundraising activities. Make efforts to reach more and more customers and potential investors and try to build a good brand image in the market.
What are the Skills and Abilities required to become a coordinator?
The development coordinator should have these skills and capabilities to become a coordinator. These include:
Have good communication skills
Strategic time management techniques
Excellent interpersonal skills
Able to do multitasking at a time
Develops team spirit among the different groups of
Coordinates different activities between different departments
Being process-oriented as well as have good organizational skills to achieve the financial targets.
Good personality, skill to manage the time as well as initiatives skills
The work of the development coordinator is to get themselves engaged with different kinds of organizations and arrange funds and sponsorships programs for their organization. They also play a major role in assisting the head of the different departments along with developing financial plans and strategies for raising the funds maintaining the good interpersonal relationship with the investors as well as donors and try to attract new investors in the company's also development coordinator work with coordination with different departments to achieve the organizational growth along with seeking initiatives with their active partners.
Frequently Asked Questions
What duties are performed as development coordinator?
Answer: If you want to become a staff development coordinator then you should have passion for it and should also have the required skills and capabilities to survive in the organization at this position because it is not that easy as it looks it requires a lot of responsibilities and obligations which need to be fulfilled while managing the activities, large number of employees and delegating the task to them.
Also, there is a need to have good leadership skills to influence most of the people in the organization and direct their efforts towards achieving organizational goals. Possess good communication skills and interpersonal skills to provide efficient training programs to their subordinates and learn the same.
The main task of the development coordinator is to find out the company's needs and take the relevant decisions according to them and also teach those skills to their subordinates.
What to study to become a coordinator?
Answer: To become a development coordinator you need to have proper degrees as well as get good knowledge about this field. You must have a bachelor's degree in Business administration or a bachelor's degree in management for accounting or finance along with some diploma course in the related field.
You must also possess post-graduation that is related to commerce or management and must have worked in some company with some prior experience as a coordinator. Also if you have the skills of supervisor supervision and management then it will help you to get a better position as a development coordinator in a company.
Conclusion
So it can be concluded from the above article that for effective working and proper management of skills and activities in the coordinator is required to work. The development coordinator has great responsibilities and obligations which he has to fulfill for managing finance and working in the organization. 
Development Coordinator Job- Description, their Salary, and Duties