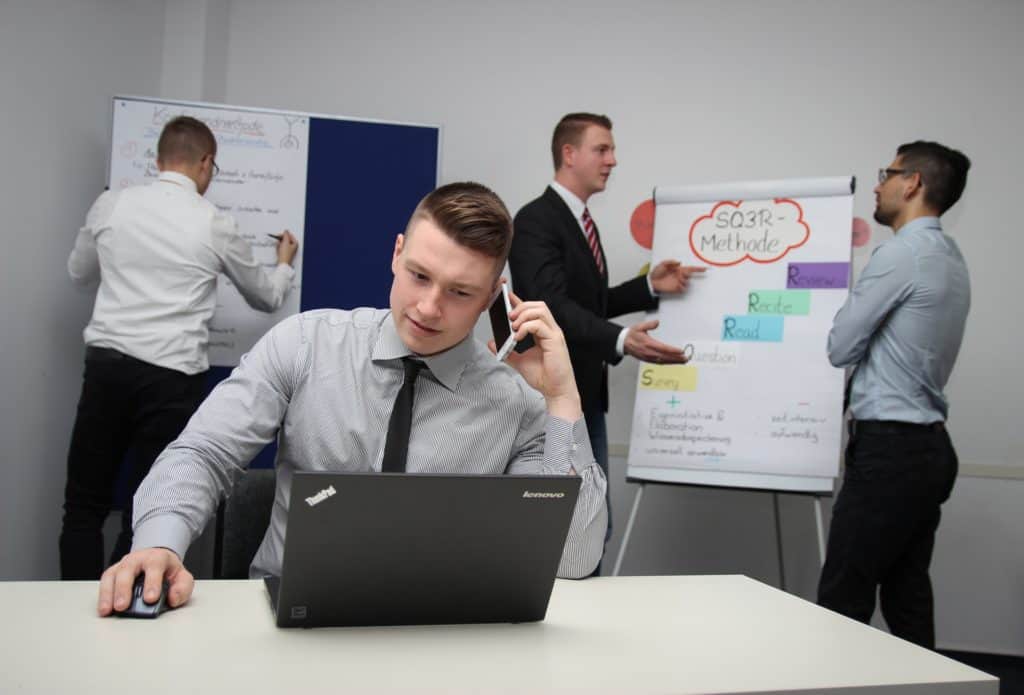 A chief customer officer has several roles within an organizational structure. We will discuss Chief Customer Officer Job Description here. Therefore, before you apply for a job at XYZ Company, it's crucial to understand the responsibilities accustomed with the position you are applying for. Even though the company offers relevant training to orient their successful candidates, you need to be fully aware. This exhibits a robust quality of a candidate who's knowledgeable and ready to work.
A chief customer officer is a team player and is mandated to ensure a smooth communication flow between sales agents, marketers, and the customers. CCO also maintains a solid relationship among these key team players. To do this, they use either telephone, emails, or sometimes face to face. 
The CCO plays an essential role in maintaining a balanced and conducive environment for business operations. This position is critical in any organizational structure because it focuses on the customer's needs and satisfaction. Therefore, the existence of an organization is solely dependent on the customer's attitude toward its services and the extent to which customers react.
As a CCO, you need to be enthusiastic about business. Employers become excited when you join their company. Therefore as an expert in this field, it's your mandate to deliver results. In addition, your knowledge and understanding of the business dynamics can be advantageous to the organization. 
Qualifications to become chief customer officer
How much does a CCO make
What is the role of the chief customer officer
Training Skills to Become a CCO
If you're interested in becoming a CCO, there's even more, to learn about this lucrative role. Companies are constantly seeking applicants but because they have openings for the same position every time. It's because they are looking for candidates with the right skill sets and passion for the job they've applied for. Now, you're probably asking, "what skills do I need to become one?" 
To be a professional Chief customer officer, you need to pursue Business Administration at the degree level. Alternatively, you can study finance. When you complete this phase of education, you earn yourself a professional certificate that you'll be able to present to a potential employer. But also remember, good grades attract almost any employer. Even though that might be true, your ability to perform is essentially the turning point.
If you want to get way ahead of the rest, then consider scaling your education further. A master's degree is the highest academic rank when applying for a chief customer officer position. By advancing your level of education, you get yourself in a better position to secure the job opportunity when it comes. In addition to that, you receive an excellent package because of the experience you've gathered in the field.
Acquiring professional certifications is a great way of convincing your employer that you're an equal match for the role. You can opt for certifications, although that's optional. Most employers would love to see what you've achieved apart from the academic qualifications. So, strive for additional certifications, show your employer that you've explored enough to deliver exactly what they want.
Chief Customer Officer Job Description
Duties of a CCO
In an organization, the chief customer officer is given specific responsibilities. First, one of CCO's responsibilities is to ensure that customers are satisfied and that their interests are well represented. Customers are essential people, aren't they? When customers stop visiting your location, your business will undoubtedly fail. As a result, maintaining a close customer relationship is essential.
Second, the CCO plays a vital role in ensuring that the company remains relevant and reports customer experiences. As chief customer officer, you are the organization's critical eye. You can easily predict the changes that, when implemented, will result in a profit for the business. Yes, you can identify problems and assist the organization in developing effective solutions. But, most importantly, the chief customer officer ensures customer loyalty, establishes new customers, and maintains a huge customer base. 
Salary for CCO
In the US, an average Chief customer Officer takes home a salary ranging between $191,700- $270,000 by 27th May 2021. Multiple factors influence the salary. For example, added skills, level of education, certifications, and years of experience have served in the same position. You can easily find more helpful information on payscale depending on your geographic location to clearly understand what you should earn.
Cultivates training and work culture in an organization. Understanding the customs and the needs of the business is critical to achieving a common goal. As a chief customer officer serving in an organization, maintaining an active and healthy working environment for everyone is essential. Understanding the business's customs and needs is critical to achieving specific goals for the company. Maintaining an active and healthy working environment for everyone is important for a chief customer officer serving in an organization. In addition, CCO facilitates other critical training for its employees, stakeholders, and customers. The goal is to provide relevant information about the business process or new products entering the market.


Foster cooperation within the company. People work differently in most office setups, on their individual desks or designated rooms. In their plan, however, they do not depict the customer at all. As a result, it is the chief customer officer's responsibility to restructure that environment to focus on the customer.
Frequently Asked Questions (FAQs)
Who does the chief customer officer report to?
When a company hires you as its chief customer officer, you report to the CEO, who then adds you to the board of directors. As a CCO, you rely heavily on the CEO's instructions. The instructions are what guide and dictate the overall goal of the company.
To be a good CCO, you need to exhibit persuasive prowess. Despite organizational support and team players, you need to attract more people into the business subtly. Another thing, a deep understanding of the business can quickly help you navigate the complex paths of success. 
Wrapping Up
To experience business growth and a quick return on your investments, you need to employ proper and effective strategies. Having associate professionals can help bring your business to the forefront, and similarly, hiring a chief customer officer can quickly scale your company to greater heights of success.
Also read Privacy Officer Job Description – Duties, Salary, and More
Chief Customer Officer Job Description – Duties, and Salary