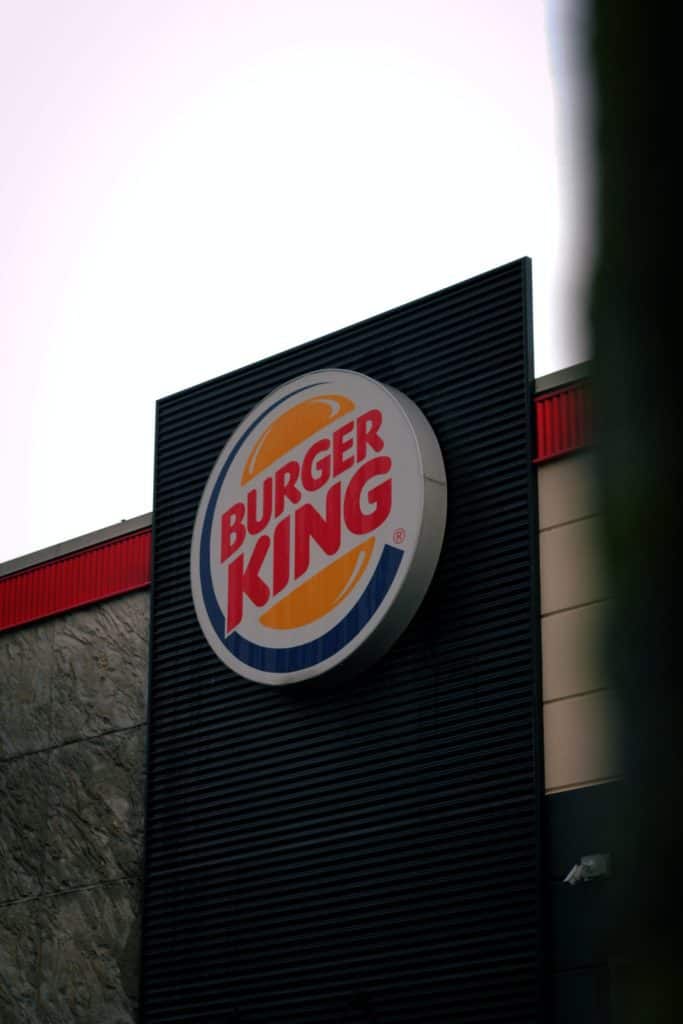 Burger King is An American-based multinational chain of fast food that generally includes hamburgers and fries. Founded in 1953 almost 68 years ago as Insta-Burger King at Jacksonville, the company's headquarters are now located in Miami-Dade County in Florida. From serving only French fries, soda, and burgers it has expanded its specialization in various sets of products like whopper which was first introduced in 1957 and became one of the signature products of the restaurant. Here, let's know about Burger King Crew Member Job.
As of 2018 Burger King had opened almost 17,796 outlets in about 100 countries of which half are In the USA and almost a greater percentage of 99.7% are privately owned and operated. According to 2012 reports, the net income of Burger King was over $117 million while total revenue was approximately $1.97 billion.
Burger King Crew Member
Burger King provides various job opportunities for job-seeking candidates in different fields which include crew members, cooks, servers, and management. The crew member field extensively hires team members all year round mostly for part-time employment. 
Crew Members at Burger King assume the role of a Front House Team Member, Cook, Cashier, Back of House Team member, Merchandise flow team member, Kitchen Team Member, Night Team Member, and Hospitality Team Member. All the crew members have more or less the same function, they play different roles according to the availability and requirement. 
Duties of a Team Member 
Team Members at Burger King have different roles inside the restaurant, from serving as a cashier to working as a cook and drive-thru associate, a Team Member at Burger King does his/her duties as per the requirement. The Team Members are entirely responsible for assisting the staff through daily operations inside the restaurant. They work to ensure that each customer gets excellent, friendly, and personalized service with mouth-savoring food so that they are satisfied after each visit.  
Primary Responsibilities of a Team Member 
Greeting and receiving orders of the customers, processing payment through credit and debit cards.
Involve in customer service; resolve queries and issues raised by the customers
Serve as the cashier and operate cash registers. 
Verifies the accuracy of customers' orders. 
Prepares the orders of the customers by thoroughly arranging the food items on the plate, if it's a takeaway, ensure the secure packaging. 
Ensure cleanliness and hygiene of the kitchen area, cash counters, food preparation counter, and utensils used in cooking the food items. 
Responsible for maintaining the dining area, washrooms, exterior grounds, and outside of the restaurant. 
Adhere to Burger King's health, safety, and other policies inside the restaurant. 
Loads and unloads inventory items. 
Order and stock the replenished items. 
Responsible for serving in multiple workstations which may include, cash counter, drive-thru windows, cooking area. 
Keep regular attendance on the given schedule. 
Adhere to Burger King's internal policies and standards which may include, uniform and grooming policies. 
Responds to customers in a friendly way to address their problems. 
Qualifications Required
High School Diploma or GED equivalent, not mandatory but preferred. 
Ability to accomplish multiple tasks in the restaurant area 
Able to work in a fast-paced environment. 
Excellent communication skills both verbal and written. '
Good analytical, problem-solving, and time management skills 
Should be a team-oriented individual, can accomplish tasks being a part of the team. 
Previous experience in a fast-food chain or customer service would be preferred. 
Minimum Age Requirements: Burger King sets up the minimum age requirement as 16 years of age.
Salary of a Team Member at Burger King 
Team Members find part-time employment usually at Burger King and are paid an hourly wage according to the hours they have served. The average hourly pay of a Team Member at Burger King ranges from $8 to $14 per hour. 
Team Members serving in different positions get different pay. A Front of House Team Member gets an average hourly pay of  $13.07 per hour which is 9 percent above the national average. Similarly, a Back of House Team member gets an hourly pay of $8.76 per hour which is 29 percent below the national average. 
A Kitchen Team Member gets an average wage of $9.93 per hour which is 20 percent below the national average while a hospitality team member gets an hourly wage of $23,000 per year, 35 percent below the national average. A Merchandise Flow Team Member earns a salary of $18.75 per hour, 15 percent above the national average. 
Crew Member ( Age 17 and Under)  
Burger King has different openings for crew members according to the age requirement. This category is for high school and college students who are 17 years of age or under it. 
Daily Duties 
Assists in daily operations inside and outside the restaurant. 
Provide excellent customer service to the customers 
Receive orders and payments through the cash operating system. 
Prepare Sandwiches, burgers, sodas, and milkshakes. 
Requirements 
The minimum requirement for this job position is 14 years of age or above till 17 years of age. This means that 18 years an individual cannot apply under this position. Ideal for school students who want to add extra dollars in their pocket money. You need to have excellent communication skills, reliable transportation and must be customer-focused.
Salary of a Crew Member ( Under 17)
A Crew Member in this position gets an average hourly pay which ranges from $8.25 per hour to $8.50 per hour.  
Crew Member- Food Service 
This individual will be indulging in the foodservice and customer satisfaction inside the restaurant. 
Daily Responsibilities 
Assists the staff inside the restaurant in Cash collecting and other tasks. 
Greet customers and staff. 
Take orders and pass them to the kitchen staff in no time, and take payment for the orders. Resolve any transaction issue. 
Stock replenished ingredients for preparing food items. 
Maintain sanitation and hygiene in the food counter and kitchen area. 
Requirements
Their qualifications and the requirements are the same as those of the other job positions of the Crew Member. 
Salary 
A Crew Member in Food Service at Burger King gets an hourly wage of $15.96 per hour. 
Crew Member-Shift Supervisor 
The Shift Supervisor has financial controls, restaurant operations, team members under him to ensure overall customer satisfaction. 
Daily Responsibilities
Responsible for training the new hires and supervising employees to maintain excellent food and customer service inside the restaurant while complying with the established set of guidelines of Burger King. 
Must ensure the employees' adherence to quality, service, and standards as per the restaurant's guidelines. 
Resolves guests' issues and complaints. 
Continuously drive sales by implementing different discount offers, combo meals, and other exciting menus. 
Assist with the sales goals of the restaurant by profit and loss management. Maintain inventory and labor costs while adhering to rules and regulations. 
Qualifications Required 
The minimum age requirement for this job position is 15 years of age. 
Must have reliable transportation
Ability to supervise and work in a team 
For part-time Shift Supervisors, Burger King provides many benefits which include competitive hourly wages, advancement opportunities, flexible schedules,  paid training, free uniforms, annual college scholarships for the employees and their family members. For a full-time Shift Supervisor, the benefits are the same as that of a full-time employee. 
Salary 
A Shift Supervisor at Burger King earns an hourly wage of $12.11 per hour which is 8 percent below the national average. 
Crew Member-Janitor 
A Janitor at Burger King is responsible for maintaining cleanliness and hygiene inside the restaurant. An experienced person who can both work individually and in a team is an excellent communicator would be an ideal candidate. 
Daily Responsibilities  
The daily responsibilities of a Janitor include general cleaning and sanitizing duties throughout the entire shift, ensuring that restrooms, kitchen areas, cash counter, and dining areas are cleaned and well disinfected. 
Wash dishes, vessels, and other utensils used for preparing food items. 
Maintain cleanliness of all surfaces, seating area, and tables and mirrors of the restaurant. Mop the wet floors. 
Collect the trash items from the seating area, pick them and empty trash cans. 
Requirements
The requirements for a Janitor are, ability to read, write and speak English, professionalism, ability to carry weights up to 25 pounds, can stand, sit and bend for long hours. 

Salary 
The salary of a Janitor at Burger king on an hourly basis is $8.54 per hour which is 30 percent below the national average. 
Crew Member- Hourly Shift Coordinator 
The Shift Coordinator has the main duties of assigning shift hours to the staff, has accountability, and managing restaurant operations during the shift when senior management is not present. The position reports to the General Manager and Assistant Store Manager to lead the restaurant staff. This individual will further interact with team members, restaurant manager, vendors, maintenance team, field operations team, and customers to drive the sales inside the restaurant. 
Daily Responsibilities 
Accountable and responsible for restaurant operations which include labor and inventory costs during scheduled shifts. Also responsible for opening and closing of the restaurant. 
Provides direction and tasks to the team members. 
Works with team members to execute good food service to ensure customer satisfaction. 
Adhere to the regulations set up by the government, market policy, food safety, and Burger King security policy,  procedures, and operations for all activities inside the restaurant. 
Investigate any safety, sanitation, security violations and report them to the senior Management. 
Ensure compliance of team members in Loss Control Procedures. 
Ensure regular attendance at the scheduled shifts. 
Requirements 
High School Diploma or GED Equivalent, a college degree may be preferred. 
Mandatory completion of Burger King Certification Programs 
Previous experience in working at a fast-food chain. 
Ability to speak and write in English language. 
Ability to travel to different places as per requirement. 
Salary 
The salary of a Shift Coordinator at Burger King on an hourly basis is $12.04 per hour which is 18 percent below the national average. 
Training Period 
Burger King provides training to the new hires before their joining as an employee. The training period at Burger King can last for 5 days to a week and involves instructions from audio and visual demonstrations. During the training period, the general tasks given to new hires are analyzing the Burger King menu, memorizing and reviewing it. They receive an orientation from senior staff of Burger King which is entirely based on handling a difficult situation with customers.
Benefits of Working at Burger King 
Meal Discounts 
Promotions 
Health Insurance 
Flexible Schedule 
Paid Time off 
Retirement plan 
Dental Insurance 
Vision Insurance 
Disability Insurance 
Weekly Bonus
Monthly Bonus  
Tuition Reimbursement 
401k plan 
Quarterly hours 
Health savings account 
Flexible spending account 
Life Insurance 
Employee Discount
Parental Leave 
Paid Time off and holidays 
Childcare
Yearly Bonus 
Burger King is an American fast-food chain selling burgers, fries, soft drinks, and milkshakes. It provides part-time employment all year round for crew members. Crew Members include serving in Food Service, janitor, team member, Cook, etc. With good pay, these part-time employees enjoy a wide range of benefits. An ideal employer for high school and college students, it hires even 14 years of individuals to work in a flexible yet fast-paced environment.
Interview Questions for Crew Members 
The interview process at Burger King is quite easy. If you are applying for a crew member here are a few interview questions for you to better prepare. Wear something casual in the interview and expect the on-site interview if you are filling up the job application at the store itself. The interview questions are generally about you and what you can do. All you have to do is be confident and honest about every detail. 
Ques 1. Describe the job title and primary responsibilities for the job positions for which you have applied? 
Ans 1. These are the questions why you need to read very carefully the job descriptions and positions for which you have applied. Suppose you are applying for the position of Shift Coordinator, Your answer should be framed like this; The position which I applied for is Shift Coordinator and the main duties of a Shift Coordinator are to lead and motivate the team members and drive sales by interacting with team members, crew members, and customers. 
Ques 2. What qualities of yours make you stand out from other candidates? 
Ans 2. In these types of questions, the interviewer wants to know about your strengths, and be sure to answer honestly. Your answer should be framed like this, I have excellent communication and time management skills which are my strengths. I do not think of the job as a burden to me, rather I enjoy working in a fast-food chain as compared to other individuals. Candidates must of the time just apply In the job without much thought about the responsibilities involved. Most people are not even excited about the jobs they are working but this is not the case with me. I will be as happy and cheerful about my job each day as I am for the interview process. 
Ques 3. What advice would you give to another candidate looking for employment in the same type of job position? 
Ans 3. To my fellow would-be interviewee, I would advise being happy when going for the interview. Being enthusiastic is the main thing if you are going for the interview of your choice of job, show the employer your passion. If you do not show the employer that you are passionate about the job and sound super down with low energy there might be a chance that the employer might not hire you. Employers are seeking candidates who can give their best to the job. The main thing about jobs at Burger King is servicing and the interviewer will be analyzing your serviceability. 
Frequently Asked Questions 
These are the questions generally asked about employment at Burger King, these include commonly asked questions. 
Ques 1. How was the work environment at Burger King? 
Ans 1. The work environment at Burger King is fast-paced and not quite flexible, employers might need to do night shifts and long shifts at the drive-thru. Make sure to comply with their rules and regulations. 
Ques 2. What should an applicant wear at a Job interview?
Ans 2. Casual clothes would be okay. Formal would be too much for the interview. Just do not wear anything freaky or have piercings. 
Ques 3. What is the minimum age requirement to work at  Burger King?
Ans 3. The minimum age requirement to work at Burger King is 14 years of age. Certain job titles are offering part-time employment specifically to high school and college students. The job titles are generally crew members and team members who have quite flexible work hours. 
Ques 4. Does Burger King pay weekly or biweekly?
Ans 4. Burger King has the pay policy of paying their employees bimonthly. You will be paid on every 8th day or 23rd day of the third month by a direct deposit or through checks. 
Ques 5. How long does it take to get hired at Burger King? 
Ans 5. It takes anywhere from 3 days to 10 days for you to get hired at Burger King. You will get contacted for an interview if shortlisted after submitting your application within 3-4 days. Sometimes candidates submitting the printed application at the restaurant itself get an interview at the same time. 
Burger King Crew Member Job- Description, Their Duties, And Salary