For those who incline the roles and responsibilities of HR, it is an easy thing to do. One must know the roles of an HR to get a complete idea of what the job demands of you. But if you are here looking for the answers to this question,' why do you want to work for HR', there is a high possibility that you have an interest in this career. It is a great thing for those whose personality matches with the given role as the roles and responsibilities are challenging one and you need a lot of perseverance and many other traits to be in this job role.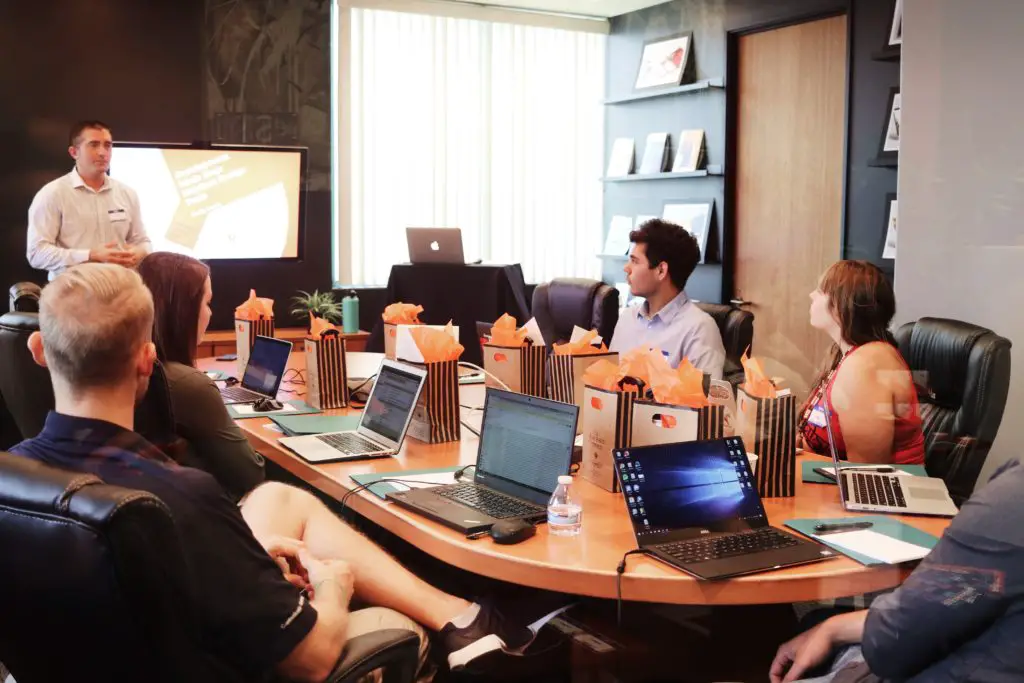 Why Do You Want To Work For HR?
Let's look at the following traits to understand what an HR role requires to prepare a proper answer catering to the job role.
An HR as the mother of a company takes care of its employee's needs and aspirations. An HR plays a big role in settling employee disputes like relational problems or salary issues and many other nitty-gritty details that an employer and an employee faces. A diligent HR takes care of all types of business that directly affect the performance of a company. That is a huge responsibility in itself.
An HR advocates policies that are beneficial to the company and its employees. Those policy changes or introduction of new ones and many other things that help an employee to thrive, for instance in their career, an HR role is to guide them towards a new career path or help them with their educational needs by providing scholarships, etc. In short, those programs and policies that align with the betterment of the employees and the company at large are taken up by the HR department.
HR also nudges the company if its policies or laws are negatively affecting the employees. The job of HR is to nip in the bud any type of negative outcomes before it comes to fruition. For this HR needs to have a keen eye for problem-solving. 
An HR has to love working with people as their work involves working around people. A strong people's skill is necessary to thrive in this role. It is a tough job working with all types of personalities and accommodating their differing opinions. You need to be shrewd and tactful to handle all types of people.
An HR is responsible for making an environment free of discrimination and works towards bringing inclusions and diversity in the workplace. If you love to inculcate a spirit of diversity, this role may appeal to you. By bringing respect in the workplace or transparency in the hiring and promotion process, HR plays a great role in these things.
There Are Several Reasons Why You Would Want To Work For An HR 
When you give the interviewer the reason, make sure to highlight some of these pointers. List out the positive points on the role of an HR and have your answer prepared before the interview.
Here is how to answer them:-
Tell them of the common attributes that you possess that match with this role.
Tell them about how you had tackled an HR-related problem to convince your interviewer.
Tell them about your passion for this role and what are the things that motivated you to take this career path.
Tell them the advantages you feel this career path has for you. Explain it to them in a clear, concise manner.
Here Are Some Of The Sample Answers To Look To:
Sample answer No. 1:-
I want to understand the organization's priorities and challenges so that I can bring my expertise into the business. I love a good challenge, especially the ones that change the dynamics or nature of a business and I believe the HR role will help me achieve that. Hiring and retaining people of unique talent is what I love to do. I am a natural-born motivator and I like to see a talent unveiled right in front of my eyes. The opportunity to experience that is provided by the role is what I love about working for an hr.
Sample Answer No.2:-
The role of HR appeals to me a lot. This role helps me to fulfill my passion for helping people. I love to motivate and encourage those who need it and I do it by mentoring people. Being a mentor gives me a sense of purpose in what I do.
Sample Answer No.3:-
I chose this career path because I know that human resource is such a field that it will remain for a long time, in a sense that it will not be automated. With times changing and most jobs getting affected by automation, HR is safe from it. I consider myself lucky because this is what I love to do and it is a relief to find that this job will remain safe from automation. 
Sample Answer No.4:-
I have a keen interest in changing people's lives. In this role, I know I will get ample opportunities to do that. Whether I help out an employee to take job training that would elevate their career or provide scholarships to a needy employee through the organization that I am a part of or maybe help in changing or formulating plans and policies to improve an employee's life, doing all those excites me. I know that I will have a substantial influence in these matters. An HR role is to work on the things that matter like the employees well being, work-life balance, and financial security. I couldn't be happier and more fulfilled to take part in these things.
Sample Answer No 5:-
I believe I was born to support an enterprise as I feel very comfortable sharing the vision of a founder and helping an enterprise reach its potential. As an HR, this dream is realized perfectly. I know for sure that HR plays a supporting role for employees and businesses in enterprises. The different functions that an enterprise has will give me a great opportunity to learn and I love to be in such a growing environment. 
Sample Answer No.6:-
I believe that working for human resources will bring my strengths to the table. It will not only enhance it but I will have the chance to polish it further. My ability to handle tough situations without bias with patience is one of my strengths. I know I can be of great help in executing this particular strength in the human resource field. There is no doubt about it so I am confident that if I am given an opportunity I will excel in this field.
Sample Answer No.7:-
Well, my years working in this field has given me a certain say in this career. The expertise and experiences I have gained will be utilized to their fullest if I get the opportunity to work here. The communication skills and other soft skills needed for this role like listening skills, problem-solving skills, and time management skills have been the greatest strength for me to carry on with my work all these years. If given a chance to work here, you can be sure that I will only bring my best.
Sample Answer No.9:-
I am fully aware of the roles of HR. The skills that I possess are that I am a huge team player and possess good communication skills. These skills will help me to be a good HR. As an HR I am aware of the need to keep updating oneself about labor laws or legal matters, this is one thing I enjoy doing. This interest of mine to keep learning new things also makes me a suitable candidate for this role. 
Sample Answer No 10:-
I love people and working with new technology. As an HR, I know I will be working with technology that helps to keep the function of an HR running smoothly. Staying tech-savvy interests me a lot as I don't want to remain outdated. As a lifelong learner, my interest and this role perfectly match. The thing that makes me more inclined towards it, is my joy in making things work smoothly for the people around me. I love to coach and give guidance to people. Also working for an hr, I know there will be uncomfortable things to deal with like firing an employee, taking disciplinary actions or solving a sticky situation, etc. I am extremely comfortable doing all this without any hesitation. One of my strengths which I have developed over the years is diplomacy so any situation is ideal for me to intervene. I have no issues with it. And in this role, I know that a huge amount of tenacity is required to be a success in this career field and I know I have it in me. 
These are some of the sample answers one can check out and feel free to add or remove and customize them according to your needs and preference. These answers will guide you on how to answer this question and will give you a hint on what to say. The key to success in giving a good answer is practice. Practice it until it naturally flows out of it. 
Conclusion
The work of an HR is a remunerating one with its median salary coming up to $63,490 in the year 2020 while the other occupations were $41950 according to BLS, this puts this career in one of the most sought after careers of all times ranking 35th out of 800 occupations. Its career path has an immense opportunity for growth. You can work your way up easily as this role gives greater opportunities of moving up the corporate ladder with ease. If you are sincere in this career then you can also help a lot of people in the process. For instance, hiring a needy person who is on the verge of a big financial setback, etc. You can use your power to influence for the greater good of mankind. It is a noble work as well as it gives good remuneration. When your job roles involve bringing joy and welfare to your employees, nothing can beat that. 
Why Do You Want To Work For HR? -Sample Answers