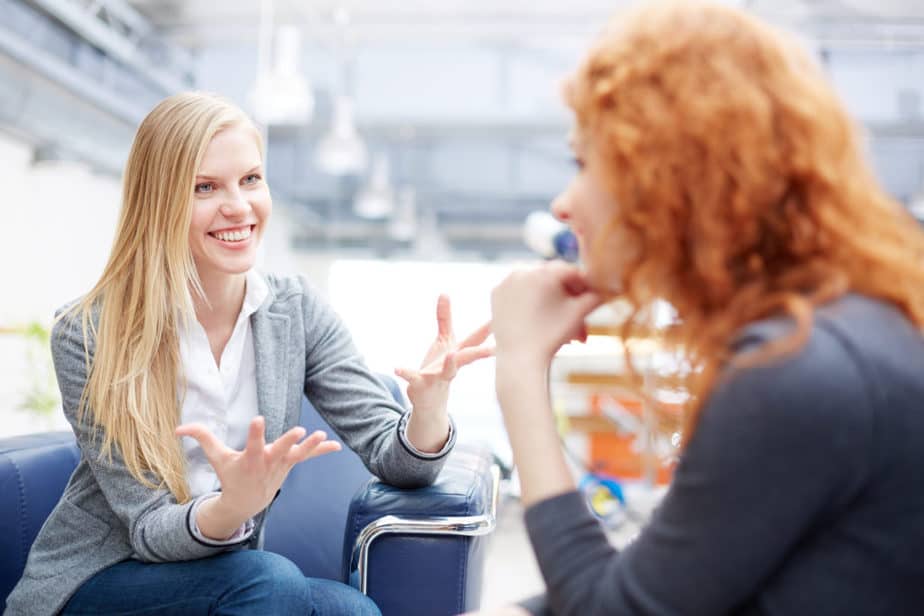 A graduate school is an institute that offers master's degrees and doctoral degrees. Someone who wants to pursue higher studies applies to a graduate school. A huge number of students do apply there, so we can guess how tough it is to get into a graduate school. If the grad school authority finds your application to be interesting, you will receive an invitation from the grad school for an interview. The grad school authority is going to evaluate you on that day. So, your appearance should be good enough to impress them. We will dicuss what to wear to a grad school interview over here. Here not only your grades will matter, your overall appearance, presence of mind, wit will matter.
What to wear to a grad school interview?
What should a male student wear?
We would suggest you go there to maintain cleanliness. Your appearance should be neat, not loud. 
Dress: Dress is the first thing that is noticed. 
A male student can wear a solid-colored suit with a tie. Choose a decent color for the suit. You can always go for a black suit, a blue suit or a grey suit. These colors are decent enough to be worn to an interview. 
Choose a shirt with a collar. If you have a white shirt then just go for it without giving it a second thought. You can wear this white shirt with black or blue or grey pants. If you do not have any, you can buy a white shirt as you will need it again in job interviews. Before wearing it make sure it is clean and ironed. If not, please give it a proper wash and iron it or you can give it to the laundry as well.
You can wear a tie. This is optional. So is the suit. If you have decided to wear a tie, opt for a black-tie or a dark blue tie. 
If you do not want to wear a suit, you can just wear a solid-colored, full sleeve shirt with a collar and long pants. Please make sure your shirt is black, white, blue, or grey. Select a pair of pants that goes with your shirt. If the color of your shirt is white or grey, wear black pants. If it is dark blue or black, opt for grey or white pants.
For winter, you can wear a blazer jacket or a sweater vest.
Don'ts: Do not go for bright colors. Do not wear jeans and a t-shirt. Strictly avoid crazy patterns.
Shoe: You have to be careful about your shoes too. The idea that your shoes will not be noticed is a misconception.
You can go for cap-toe style Oxford shoes.
You can also go for a pair of brown wingtip boots.
Lee Cooper formal shoes can also be an option.
Make sure your shoes are going well with your chosen attire.
Make sure the pair of shoes that you have chosen is polished.
In winter you can try a canvas.
Don'ts: Do not wear flip-flops or sandals. Say no to Brogues.
Accessories: Your selection of accessories for the interview day should be decent as well.
If you are wearing a suit or just a shirt, go for a leather belt. It can be black, brown. 
If you want to wear a watch, you can. But this watch should be classy, not distracting. 
Solid-colored socks can be worn too.
If you have piercings, please take those off. Otherwise, it can make your impression bad.
If you have tattoos, hide them.
Don'ts: Do not go for colorful socks. Do not wear expensive wristwatches. You are not going to any party, but to an interview, keep this in mind.
Except for all these, you need to be well-groomed. Before going to the interview, visit a salon and give your hair a decent shape. The same goes for your beard.
What should a trans man wear?
A trans man will wear the same things that a man is going to wear. There is no necessity to dress up like a girl if your soul identity is something else. Follow the tips that are given to male students. Hope you will look handsome enough and your grad school authority will be impressed enough seeing your confidence.
What should a female student wear?
Unlike a male student, a female student has a lot of options to go with. A female student can put on anything decent and classy. She can put on a blouse with a skirt or a shirt with pants, even a dress can be one of the options.
Dress for a female student: As we said a female student can wear anything that has a formal touch.
You can pick up a blouse that you will wear with a skirt. Keep one thing in mind that the color of your blouse must be neutral. You can select a peach color blouse or white color or light blue or a grey one. The color must be light. It is better to avoid bright colors like green, orange, and neon colors.
Choose a skirt that can be paired with the blouse that you have selected earlier. A black skirt will be perfect for a white blouse. A dark blue or dark brown skirt will be perfect for a grey blouse. A navy blue skirt can be paired with a peach blouse.
The length of the skirt should be medium.
If you are not okay with a blouse and skirt, you can always go for a pant-shirt combo.
Your shirt should be solid-colored. 
Your pants should go with your shirt. Choose your pants based on the color of your selected shirt.
If you think that you will feel comfortable in a dress then just go for it. A nice summer dress can be worn on summer days. Your comfort should be the utmost priority.
Don'ts: Do not choose transparent blouses. Do not wear an inner that is bright and visible. Say no to tight attires.
 Shoe: Women have a huge number of options for shoes along with dresses. But you have to be very selective while you are picking up shoes for your grad school interview.
Always choose a closed-toe shoe and avoid peep-toe shoes.
You can wear a pump with a short heel. Wedges can be a good option too.
If you can't carry heels just pick up a pair of flat closed-toe shoes. There are a lot of options. Do not hesitate to try flats.
In winter you can wear a classy boot. You can also go for an ankle boot.
In summer you can pick up a pair of leather shoes.
Don'ts: Do not try to show your nail paints. Do not wear colorful shoes. Avoid high heels as much as possible.
 Accessories: When it comes to accessories, women tend to use heavy pieces of jewelry to look good. But you need to know one thing, which accessories you should put on while you are going to a grad school interview.
You can wear a wristwatch. Make sure your wristwatch is a leather watch. You can also wear a silver chain.
You can wear earrings. Try small pearl tops or hoops. 
A simple gold chain is considerable.
Make sure your tattoos are hidden under your sleeves or collar. If you have on your collar bone, use a scarf to hide that.
If you are going to wear a shirt-pant combo then you will wear a belt. Look for leather belts. 
If you want to wear stockings then go for solid-colored ones.
Don'ts: Do not wear loud make-up as this can be distracting. Avoid perfume if possible. One spray is acceptable though.
You need to follow a few more tips along with the tips that are mentioned above. Like – keep your hair tied. If it is short, you are not able to tie it, just make sure it is not coming on your face. You can make a ponytail or a bun. Make sure your nails are clean. You can wear nude nail paints, but it is better to leave your nails unpainted. If you need a bag to carry your items, simply go for a small leather bag.
What will be the dress code of a trans woman?
A trans woman's dress code will be the same as a woman's. We do not think any change is required in the dress code. You can simply put on the suggested things along with your confidence and bright smile. We hope that if you are following our tips you will be able to impress the grad school authority.
Frequently asked questions:
Is getting a grad school interview a good sign?
Well yes, it is a good sign. You are invited to the interview as the grad school has reviewed your application and shortlisted you. If you can nail your interview, there is a great chance of getting selected.
Is a grad school interview hard?
No, it is not. You just need to act wisely there. 
How do I stand out in a grad school interview?
First of all, do not try to be over-smart. Smartness is cool but if you are trying to be over-smart it is leaving a bad impression.
Try to be honest as much as possible.
If you do not know something then just confess it.
Convince the admission committee that you are fit for the program.
Okay, we think we have covered the main parts that are going to be helpful. Do not panic. Your interviewer will try to know you and your thought process. So, help them to know. Try to be specific. Don't be anxious about your looks. We are pretty sure if you have followed our tips, you will look perfect. So, no need to worry about that.   
What to wear to a grad school interview?