"Interview" is a term that keeps hold of a lot of many people out there. It can lead to stressful situations, anxious occurrences, no-confidence moments, fear of getting rejected and so much more. These are caused not only because of our overthinking minds but also by the interview questions that will be asked on different bases and based on different contexts. Let us know about the Situational Scenario-Based Interview Questions Answer.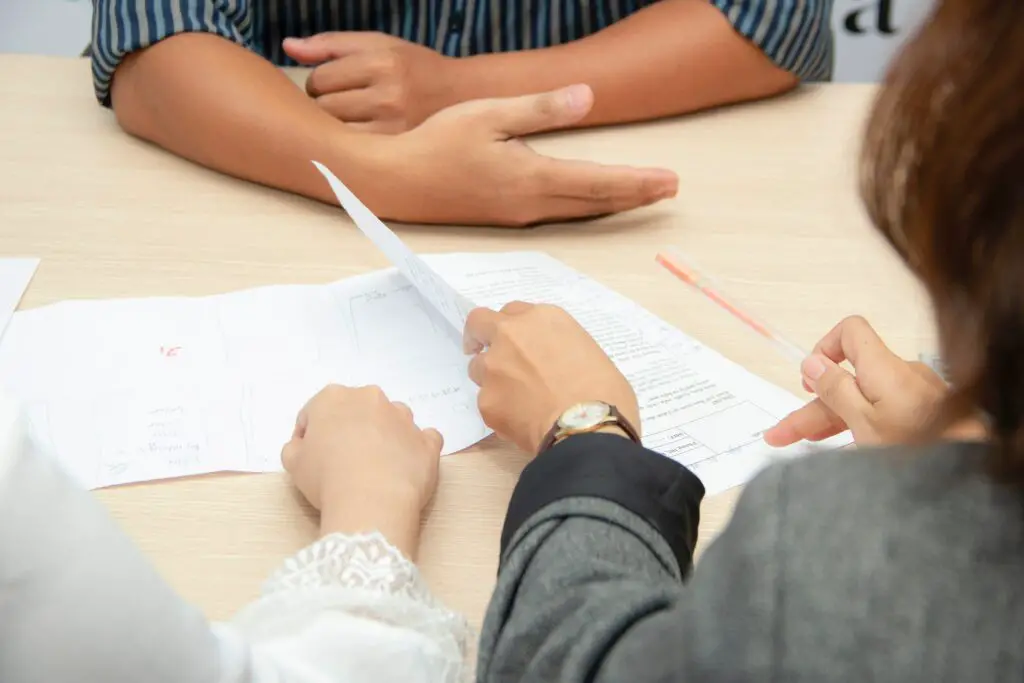 There are a few questions that are asked by the interviewer based on situational scenarios. They can include many things. There might be some questions that can overcome your feelings while others might let you to your new side. Such types of questions are asked by the interviewer to see what you'd do in those given situations. 
Such questions might give great exposure to the answerer. It becomes a safe answer for him/her even if they don't know the answer related to that field, or if don't have any experience in it. 
Situational scenario-based questions answer
There are so many situations in which the interviewee might ask n number of questions to the answerer. 
Tell me about a situation where you were forced to work with some co-worker
We were given a bunch of files that were supposed to be researched and analyzed. The boss had teamed up two people with each other, and that's when I got a co-worker with whom I had disputes. But as those files were to be given within a stipulated time, I kept aside my professional and personal things and worked with him. Also, we completed them on time. 
Tell me about one such time when you went extraordinary for your work
There was this one day when my boss was out of town and I had to take the responsibility of conducting a very important meeting with foreign clients. I handled the meeting and the next week we got an unavoidable offer for the next 7 years. 
Describe any goal which you kept in mind and how you achieved it
The company wanted me to accommodate a few things in my project. They wanted to increase consumer involvement. so, I strategized a 2-way plan and did a company interview with some social media campaigns. Due to a good outreach, we got more than 50% off orders of the last sales. 
What if there occurs a crisis in the company, how would you manage it? 
I'd be prepared with the crisis management team and objectives. I would focus on the safety of consumers and employees. 
Tell us about a situation where you were packed with deadlines and projects and how you handled them
There was this one time when employees were shifted to different departments and a few were on leave.  There were a few meetings to be handled and get the clients to work done. I prepared a timetable for dividing my day into two halves for both works. In that situation I got to know how to manage things with time, hence it was a self-learning situation. 
Was there any situation where your client's misbehavior was disturbing? 
One submission was from this company's client who was not sure about the given design ideas.  So I tried to exactly find the solution to his questions. About what exactly he wanted in his cover design. He was happy when I delivered the design and got to know that a few glitches were occurring from their side hence, he was not able to communicate me exact points. 
Elaborate on a situation where you were receiving slow replies from a co-worker and how did you manage them?
This one employee from our company used to never reply on time and was not able to write proper emails. So, I went to a few coffee places with him to get the information sooner. Turned out that he was not quite used to writing emails, so I let him help me with the emails and sortings due to which he learned quite fast also we got an interesting and high-paying client because of him. 
Tell me about a situation where you had to choose between any good companies
I applied to 2 such companies because of some little technicalities and personal reasons. I got selected for both of them but had to reject one. It was not such a tough job as I kept the top priorities 1st which lead me to the best company and it was a good decision making. 
Tell me about any mistake that occurred and how you coped with it
Once I was given the responsibility to prepare coffee for the boss of a client company and mistakenly, I made it way too strong, the meeting was going to start within minutes when I thought of getting a sample piece of one of the juices that are our company's products for him. He liked the juice and did a deal of this product too. My boss was happy and the deal led our company to heights. 
If there occurs any situation where you are given the option to give your post to your fellow employee but with your choice, would you give it?
Yes, I would if his/her performance is great than mine. After all, it is all about competition everywhere, and the one who works hard and succeeds wins. 
If you're an antisocial person who's told to hold a group meeting of 20 employees. How would you handle it? 
I'd try to step out of my armor and get to know people. I need to study and analyze people and their behavior for the company's growth and self-growth as well. I'd take little tips from my seniors about how to conduct these meetings and how the points are to be presented. 
If your weaknesses are affecting the work culture, would you try to minimize them?
If my weaknesses are affecting my work culture, I would try to put them into my strengths and make add them as my stairs to good ethics and the success of the company. 
Is there any such task that you did and you're proud of? 
Yes, there was this one time when the employees were not able to put forth their points, reviews, and opinions in front of our boss. I took the initiative of not only speaking for them but also making them speak for themselves. I provided them with a little confidence and truth in their sayings which resulted in wonders. 
The interviewee can also ask some hypothetical questions which might be hard and tricky to answer. But those questions are the ones that provide us with the best answers which are deep down stored inside us and just need to be taken out. 
A few mistakes to be avoided while answering the questions are
Don't go off-topic.
Dressing tore.
Not wishing the interviewee.
Being unprepared.
Bragging.
Less information about the company.
Faking things.
Not being attentive.
Criticizing other employees and staff.
Failing to question the interviewee.
Few things to be kept in mind before going to an interview
Answering confidently
Dressing formally
Being attentive
Asking questions
Wishing the people
Not bragging
Studying your qualities and strengths.
Being prepared for hypothetical questions. 
Conclusion
Situational interview questions are not something to be feared but to be well prepared with facts and figures for every bit of information. If the basic etiquette, dressing sense, and talking sense are followed nothing is hard in such interviews. 
 Always follow the rule of being polite, confident, attentive and measurable while going to an interview or answering situational-based questions. 
Being polite to the interviewee describes your nature and how you speak.  It allows you to be calm and understand what exactly is being said by the person in front of you rather back answering them.  Being confident makes the person confident about you and it helps in gaining trust in you. 
Attentiveness is important as it marks your skills of hearing and gross motor skills.  Being measurable while talking is necessary because if you speak more than the required necessity the interviewee won't enjoy it and would get annoyed.
FAQS
What kind of dress code should be followed for interviews? 
It should be formal always. 
Are there any ways of impressing the interviewee? 
Being enthusiastic, telling facts and stories, and asking questions. 
Are there any ways of passing the situational-based interview? 
The best ways are to be well prepared, get facts and figures about the company, and use the star method which is the situation, task, action, and result. 
Situational Scenario-Based Interview Questions Answer