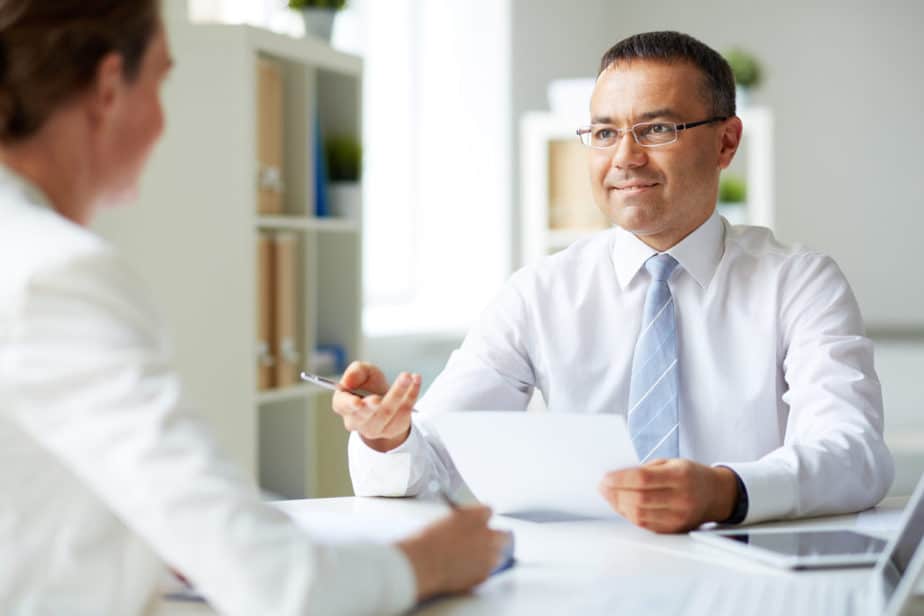 In this article, we will see Sam's Club Interview Questions with answers.
Introduction
When we reach the interview phase of a job, we all think either it will be too easy or it will be too difficult. You will either take it too carelessly or approach it as if it will be haunting you for the rest of your life. Both of these attitudes are generally bad while appearing for an interview. One thing is necessary though – preparation. 
Sam's Club is a local warehouse club that is under the ownership of Walmart. It is headquartered in America and is a renowned establishment with branches across various countries. The establishment has a membership-only policy. Congratulations if you have reached the interview stage of a Sam's Club opening. But you have to present favorably in the interview to secure your job. In this article, we will find some questions commonly asked in Sam's Club interviews. Going through this will give you an idea of how to prepare for the upcoming interview. 
Sam's Club hiring process 
There are different stages in the hiring process of Sam's Club. They are listed below in order. 
Job Application: Submit an official job application through the Sam's Club website career portal. To find the career portal to submit your application, click HERE. 
Interview: You will be called for an in-person interview if your application is accepted. 
Hearing after the interview: If you have performed well in the interview, you will be contacted by the Human Resources department in a few weeks. Some candidates will be appointed soon after the interview after considering their performance. 
Drug tests and background checks: Drug tests and background tests will be done for prospective employees. 
Orientation: In the first few days of working, an orientation will be provided regarding the working environment. 
Common Interview Questions 
Here are some possible questions and answering tips in Sam's Club interview. 
Tell us about your previous job. 
While answering this question try to be specific about your previous job aspects that will be beneficial to the job you are applying for. For example, most Sam's Club jobs require you to interact with the customers. So, explain your customer service experience in the past jobs. If you have no previous work experience, explain how you were focusing on studies and school activities that promoted your interaction with people. 
Sample Answer
I worked as a part-time salesman at a local supermarket for 2 years while attending school. It was a wonderful experience as I learned many lessons regarding how to deal with customers and explain about the products that suit their comfort. My interaction with my co-workers also inspired me to reach high and gain more confidence in the field of sales. 
What do you know about Sam's Club?
Answer this question with facts and maybe the latest statistics. Here are some facts about Sam's Club that you might want to remember. 
Walmart owns and operates Sam's Club. 
Sam's Club is named after Sam Walton, the founder of Walmart. 
Sam's Club is a membership-only retail store permitting customers to purchase things in mass quantities.
As of 2021, the total revenue of Sam's Club is $64 billion. 
You can also explain the local opinion about Sam's Club near you and how people perceive their functioning. Giving positive responses about their customer service or sales service is also acceptable. 
What encouraged you to work for Sam's Club?
In this question, you can answer by stating the positive work environment and customer service of Sam's Club. There can be two parts to this answer:
What Sam's Club has is attracting you?
How can you contribute to the betterment of the company?
Clearly state how your experience or knowledge can be used for the benefit of the company and its work culture. 
Sample Answer 
I have seen Sam's Clubs since I was young and the exceptional customer service you provide is truly commendable. It will be a great chance for me to learn and be a part of such a service. I also prefer working in a fast-paced environment, hence this job would be suitable for me. I believe my training in marketing and sales can benefit this job and the company. 
What are your greatest strengths?
This is one of the most critical questions in an interview as it reflects our character to the interviewer. Make sure to emphasize the qualities that are most suitable for the job you need. Here are some things you can say:
"I am a quick learner": This is a preferred quality in Sam's Club as they don't have to train you for so long. You can also take up new responsibilities easily. 
"I can work well under pressure": As Sam's Club is a customer service company above all, this is a great answer they might be looking for in the applicants. When rush hours or busy events occur, you can cope with the situation and work well. 
What are your weaknesses?
While stating your weaknesses, never mention anything that might blow your chance of getting selected. You can mention things that may be useful for work but not much for your personal life, like being a perfectionist or working too hard due to which you sometimes neglect to take care of yourself. Also, when you mention a weakness, include what you are doing to overcome it. 
Sample Answer
My greatest weakness is that I work too hard until I get the right results as I am a perfectionist. Sometimes I neglect my personal life due to this attitude. I am trying to manage a work-life balance by finding time for my family too. 
OR
My greatest weakness is my anxiety about public speaking. Standing in front of a large crowd terrifies me. But I am managing to get over this issue by attending a public speaking course. 
How do you handle a situation when a customer gives you a hard time?
This can be called a situation-based question. The question can be rephrased as what will you do if a customer is upset or how do you deal with a problem with a customer etc… While answering, never describe a scenario showing disrespect to the customer. Also, learning Sam's Club's return policy will help give specificity to your answer. 
Sample Answer
I will first try to understand the issue with the customer. If it is a problem with a product, I will replace it after consulting with the manager. If the customer can't find a particular product, I will direct him/her to the right section. I will make sure that the customer is happy as an unhappy customer will not return to the store. 
Where do you see yourself in 10 years?
This is a basic topic in every interview. If you are looking at this job as an opportunity to put yourself through college, say that. Explain which university you wish to go to and your preferred course. Tell them how many years you are planning to continue the job. 
If you are taking the job as a full-time career, then mention that. Learn about other jobs in Sam's Club which are superior to the one you are applying to and mention that you wish to be in that position someday. This will make you suitable for the company. 
Sample Answer
I see myself in a store assistant manager position in 10 years. I wish to work hard and perform to my maximum capacity so that I can gain the trust of management and my co-workers. I believe I can earn this position through constant hard work and a kind attitude. 
What is the reason for you to leave the last company you worked for?
While answering this question, make sure not to tell anything wrong about the company or employer you worked for last. It shows negativity in character. Explain instead about your career goals and how the new job is better for you in terms of your skills. 
Sample Answer
I enjoyed my previous job but it provided me with very few opportunities to interact with people and improve my sales skills. There were no chances to take up more responsibilities and I wanted to grow through experience. Hence, I left the company to learn more skills and practice them. 
How long do you foresee working here if hired?
This question is directed to identify whether you change jobs often. If you are, it will be an inconvenience for the company. If you have further plans to study or go abroad, mention that but state a correct timeline during which you will be working for the company. You can frame your answer like, as long as my career is growing and there are new challenges to learn from, I will continue in Sam's Club. 
Why should we hire you?
This is one of the most significant questions in an interview and you have to respond to it with precision. Read your job description and find out the required skills. Mention the skills that you possess and that match your job description. 
Sample Answer 
For the job of a cashier:
Communication is one of my most prominent strengths. I can interact with people very well and understand their feedback to improve my overall performance. I am a quick learner and can understand the sales system easily. I have great attention to detail and will ensure maximum accuracy in my work.  
Conclusion 
In this article, we have seen some important questions that can be asked in Sam's Club interviews. Reading these questions and understanding the relevant points will give you an edge during an interview. Make sure to be precise while you answer. Vague answers like "good place to work" are not perfect answers. Explain why you want to work for the company in terms of company qualities and the skills that are necessary for it. That is what will make an impact in an interview. 
Understand the company and its policies well before appearing for the interview. Utilize your knowledge to make your answers more specific. All the best for your Sam's Club interview!
Frequently Asked Questions 
What are the questions we can ask the interviewer during Sam's Club interview?
You can ask questions regarding any clarifications in the job description or work environment. Here are some basic questions you can ask your interviewer. 
What type of training will I receive?
What are the perks of being a top employee in your company?
What should be my top priority after starting to work?
How is it best with regards to working in Sam's Club?
What are the job openings that I can apply for in Sam's Club?
There are several job openings that people apply for:
Stocker, receiving, and backroom associate: Responsibilities include unloading the products and stocking the shelves in a way that customers can find them easily. 
Janitorial/ cart attendant: Responsibilities include keeping the parking and shopping facility clean. Also, they have to ensure that the shopping carts are stocked. 
Department manager: The person in this role has a leadership role and he/she provides guidance to the new employees and sales associates. 
Front end and cashier: The responsibilities include working in the fast-paced environment, bagging products, cleaning the workspace, and ensuring customer service. 
Is it possible to get a job at Sam's Club easily?
The ease to get a job will depend on how your skills in the resume match with the required skills in the job description. The performance in interviews is also an important part of hiring. Sometimes, Walmart employees or applicants get a direct interview call. If you are good at presenting yourself in interviews, then there will be no difficulty in securing a job at Sam's Club. 
What to expect while working at Sam's Club?
There are numerous possibilities to build your career in Sam's Club. You will have the possibility to connect with various people and enhance your skills. Long-time employees have many perks on the job. The management prioritizes employees and listens to their complaints. 
Some employees of Sam's Club have also commented on the issues in wages and job security. Even so, it will be a great place to kick start your career to reach bigger and better things. Try and learn from what experiences you are provided with and gain more in due time. 
Sam's Club Interview Questions with answers