Company Overview:
Red Robin is a popular fast-food restaurant in the United States. As of September 2018, Red Robin has 1,050 company-owned locations as well as approximately 300 franchise locations worldwide. Their menu is focused on burgers (there are 27 different types) and other items such as salads and appetizers. The restaurant's main focus is providing food with high-quality ingredients without skimping on taste or cost. Here we will see Red Robin Interview Questions.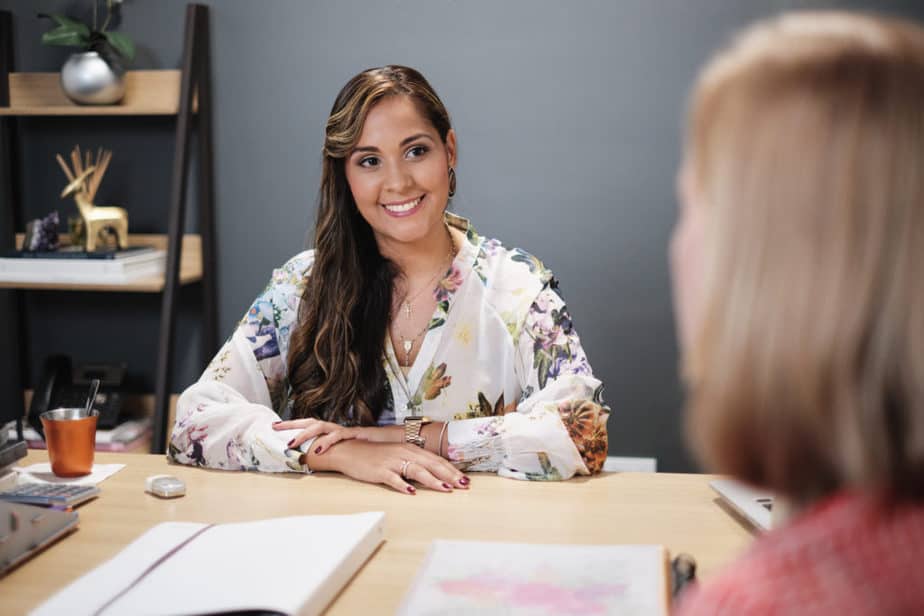 Qualification required:
1. Interest in and demonstrated proficiency of culinary arts, hotel, and restaurant management skills
2. Demonstrated customer service and communication skills, including effective verbal and writing communication
3. Possession of clear, concise expression of ideas with attention to detail
4. Ability to work well with others in a collaborative environment, within a team environment
5. Ability to work under pressure with minimal supervision
6. Strong desire to own/start own business and/or experience in restaurant industry desired;
Educational background:
Red Robin hires candidates from a variety of experiences. They don't care about whether or not you've attended culinary school or your high school's cooking program. If you have experience in restaurant, hotel, or hospitality operations, that's fine. They will be interested to see your ability to communicate with customers and your willingness to learn new skills. Some of the things they are looking for are:
1. Bachelor's degree (minimum)
2. Certificate in pastry arts, a certificate in culinary arts (preferred)
Working directly with the managers, Red Robin Interviewers will want to see that you can work within the kitchen staff and maintain quality across the whole system. Project management experience is a plus; a strong work ethic and good attendance are also important.
Possible career opportunities with Red Robin include the following:
Staff Center Manager – to plan, organize and direct operations of the restaurant staff
Dishwashers – to wash dishes, clean silverware, and other area duties
Barbacks – to assist in stocking and preparing food in the back of the store
Hosts/Hostesses – to greet guests, provide assistance with seating and dining needs at the table; provide optimal admission process based on guest needs, preferences, etc.
Staff Chefs/Cooks – to prepare, cook and serve food promptly
Line Cooks – to prepare and cook food according to recipes and specifications of the head chef
Dining Room Managers – to oversee all dining area staff, ensure restaurant remains in compliance with company policies and procedures, monitor dining room financial performance, assist chefs during busy service hours
First Cook – to prepare items that are not on the main menu, such as soups or side dishes
Servers – assisting guests with their orders and preferences; providing diners with an enjoyable meal experience while handling cash transactions
Bartenders – mixing drinks both alcoholic/non-alcoholic beverages as well as serving food when needed in the bar area.
General Interview Questions:
1. How would you describe yourself?
Skills that Hiring Managers look for: The ability to work independently and as part of a team. A strong desire to learn, grow and bring ideas to the table. Sensitivity to the needs of others, both customers and co-workers
Example Answer: I pride myself on being a team member that makes everyone feel welcome and valued as part of our Red Robin family. My goal is to provide my customers with unique experiences at our restaurants that they can't get anywhere else. I can take direction, but I also know how to make my own decisions and stick to them when not comfortable. In the kitchen, I have a strong work ethic and a big heart for helping out any way I can around the kitchen. If an opportunity comes up where I am asked to lead a shift or help train someone new, it's exciting to me because it means that I'm able to use my leadership experience in ways that will better serve our team members and improve the overall restaurant experience.
2. Why do you want to work at Red Robin?
Skills that Hiring Managers look for: Passion and excitement. Asking this question shows a passion for our restaurants or a desire to improve the guest experience.
Example Answer: I have been a Red Robin fan for as long as I can remember. I admire the passion that everyone involved with the company has for creating and serving quality food to our guests. I know that my skills would be a great fit here and look forward to embracing new challenges and opportunities to help serve each one of our guests in a way that they will love.
3. What are your greatest strengths?
Skills that Hiring Managers look for: Honesty, any experience working in high-pressure environments is also valued.
Example Answer: My leadership abilities are some of my greatest strengths.
4. What are your greatest weaknesses?
Skills that Hiring Managers look for: The ability to recognize personal weaknesses and adapt or improve upon them is valued. Be honest, if you don't have any weaknesses, try to think of a reasonable answer. 
Example Answer: I am working on improving my communication skills by taking classes and reading books on the subject.
5. What are your career goals?
Skills that Hiring Managers look for: Ambition and drive; also the willingness to pursue opportunities within the company even if not offered initially. 
Example Answer: My ultimate goal is to become an Executive Chef within a few years, but I know there's lots of room for me to grow here at Red Robin first.
6. What might your previous supervisor say about you?
Skills that Hiring Managers look for: Insight into your work ethic, ability to work well with others, ability to make decisions and solve problems most effectively.
Example Answer: My supervisors have always been impressed with my eagerness to learn new skills and eagerness to be challenged within a fast-paced environment.
7. What motivates you to accomplish your goals?
Skills that Hiring Managers look for: The ability to imagine what you want, and work hard to achieve it by setting goals and working toward them. 
Examples are: I am motivated by getting a degree in Culinary Arts so that I can open my restaurant, buy a house at a higher price than I could afford otherwise, or simply live on the high side of what my current income allows me to do.
Alternative answers are not as effective because they lack the definition of "motivation". For example, My drive is impeded by my financial situation. Many people equate "financial situation" with money and this is not something that everyone can control.
8. What is your greatest accomplishment?
Skills that Hiring Managers look for: Any experience where you had to go above and beyond what was expected of you.
Example Answer: I was once promoted from Line Cook to Prep Cook, it is a position that few people get to hold at my restaurant. I excelled at the position by surprising my kitchen manager with how quickly I could prep ingredients for the entire shift.
9. What did you like about working at your previous job?
Skills that Hiring Managers look for: Be specific; personal strengths, qualities, and weaknesses. Don't say "I liked the free food". 
Example Answer: I liked having the responsibility of working in a very high-pressure environment and being able to take initiative when my supervisor wasn't around. I was eager to learn more skills and took on every opportunity given to me.
Alternative Answer: I would get overwhelmed when learning new skills or recipes because I always wanted to do them perfectly, which caused me to work longer hours than everyone else.
10. What did you like least about your previous job?
Skills that Hiring Managers look for: The ability to be honest. 
Example Answer: I would say that there were too many tasks to do within the time frame that we had. I wanted to do them all perfectly, which caused me not to leave enough time for myself and my family.
Alternative Answer: My least favorite part of my job was being away from my family, but I knew it was for the best of my career and took solace in knowing that I would soon be home with them more often.
11. What was your favorite class in school?
Skills that Hiring Managers look for: The ability to express your enjoyment in a class and the reason why it was important to you. Be positive. 
Example Answer: My favorite class would probably have to be Calculus III. I enjoyed it because we got to move past basic concepts and used the real-world application of math in our everyday lives. I learned how to apply these skills in real-life situations, like when I calculate how much of each ingredient I need for my recipes as well as calculating how much food my family can order during a family outing at our local supermarket.
12. What type of books do you enjoy reading?
Skills that Hiring Managers look for: A true interest in books is valued. 
Example Answer: I tend to read non-fiction more than fiction. Non-fiction has more real-world application and I love learning new skills or discovering facts that are educational and fascinating. I enjoy biographies, instructional books, and cookbooks.
13. Can you give me an example of when you've gone above and beyond the call of duty?
Skills that Hiring Managers look for: An interesting story about a time you went above and beyond your position. Be positive.
Example Answer: I take tremendous pride in my leadership skills; I pride myself on being able to set an example for others when asked to do so and still keep myself out of the limelight as much as possible. One day, my prep cook was not in yet, so I took it upon myself to walk around the restaurant taking orders while they worked to clean the floor tiles.
14. What's the most important job skill you learned at your previous job?
Skills that Hiring Managers look for: Be specific; a skill that was relevant to the job, not just general knowledge. 
Example Answer: I received a lot of valuable professional foodservice experience while working in various restaurant operations at various levels within my restaurant chain, but one thing that I value most is listening and being able to hear others out when they are trying to talk about their experiences.
15. What past experiences have helped you on the job?
Skills that Hiring Managers look for: You must have had some sort of personal life experience that can be applied toward improving or changing your current situation. 
Example Answer: I would say that the most important part of my previous job experience is learning how to balance the responsibility of family with a career.
Alternative Answer: I learned how to manage time and energy across various responsibilities in previous jobs. I was able to find ways to juggle a full-time college schedule with various responsibilities at my job, like scheduling time for studying, as well as scheduling time for alone time and time with family.
Alternative Answer: I learned good time management skills while working a full-time job, going to school, and having a social life that required me to get up early every morning.
16. Tell me about a suggestion you've made that has improved the company.
Skills that Hiring Managers look for: Confidence and self-awareness. 
Example Answer: A great example is when I was able to take some old equipment from another section of the restaurant and bring it to another area where it was being used so effectively that I was able to eliminate the need for new equipment by re-purposing existing equipment. We were able to save thousands of dollars, but also reduce our environmental footprint. 
Alternative Answer: I would say that a time when I saved the company money was during an annual inventory audit when I noticed inconsistencies in our inventory counts from the previous year. I had my team take stock of the inventory and the following year it was organized differently so we didn't waste any money looking for missing items.
17. What's the best piece of advice someone has ever given you?
Skills that Hiring Managers look for: You must have learned something valuable from a person with who you will likely have contact again within your organization. 
Example Answer: My best piece of advice was to be as organized as possible because it is easier to keep track of smaller quantities if they are organized neatly in proper sequence. 
Alternative Answer: The best piece of advice I've ever received was from my dad. He told me that the most important thing for me to learn in life is how to become a better leader.
18. Tell me about a time you took initiative and made a positive difference.
Skills that Hiring Managers look for: Be comfortable telling us some details of your initiative and how you made a difference. 
Example Answer: I would say that one of the ways that I've been able to add value to my work is by taking initiative, like when I was asked to set up a cold-food station in another part of the restaurant where I could make sandwiches or other items like nachos or pretzels while making frequent trips to it after prep cooks had finished their prep work. Making sure everyone on my shift had something to eat helped cut down on our menu waste.
Some key points to remember:
1. Don't be cocky, be confident! 
2. Don't lie; you are sure to get caught if they check your references and knowledge. 
3. Be organized and plan. Have an idea of what you want to ask, know the answer to this question, and have at least three possible answers for the interviewer to choose from. 
4. Never forget that there will be more than one person interviewing you! 
5. Don't feel as if it is your job to be funny; some people do not like silly humor during an interview. 
6. Don't act like a robot; don't be robotic in your answers. 
7. Be genuine in all of your answers; avoid being robotic . . . this will help them remember you because they know you are being genuine and can relate to you more easily!
Conclusion:
Remember this quote during the interview.
"A successful life is a life dedicated to getting something done." – US Marine Corps General Smedley Butler
One of the best things you can do to be successful in the interview process is to come to each interview prepared with a plan. Know what you want to say, how you want to say it, and how you will respond if they ask a question that is out of place. Having a plan when going into an interview will give you confidence and help improve your chances of success and landing the job.
Some Frequently asked questions and answers:
1. Is there a Red Robin in India?
A: Yes. 
2. What is the difference between a burger and a steak?
A: A burger is for casual dining and a steak is for dinner. 
3. If a restaurant serves both burgers and steaks, do they have separate menus for them?
A: No. They just serve the same thing. 
4. Do you need to wash your hands before consuming food on the premises? 
A: Yes, it is best to have clean hands when handling food that was prepared by others. 
Red Robin Interview Questions- Know More