Marketing is a highly sought-after career path as it offers a wide range of opportunities. But before aspiring individuals can start their journey, they have to pass an interview. Marketing is an ever-evolving field and companies are always looking for creative minds that can bring in new ideas and strategies. As such, marketing interviews can be quite challenging and one must be prepared for anything. Let us know 'Marketing Interview Questions'.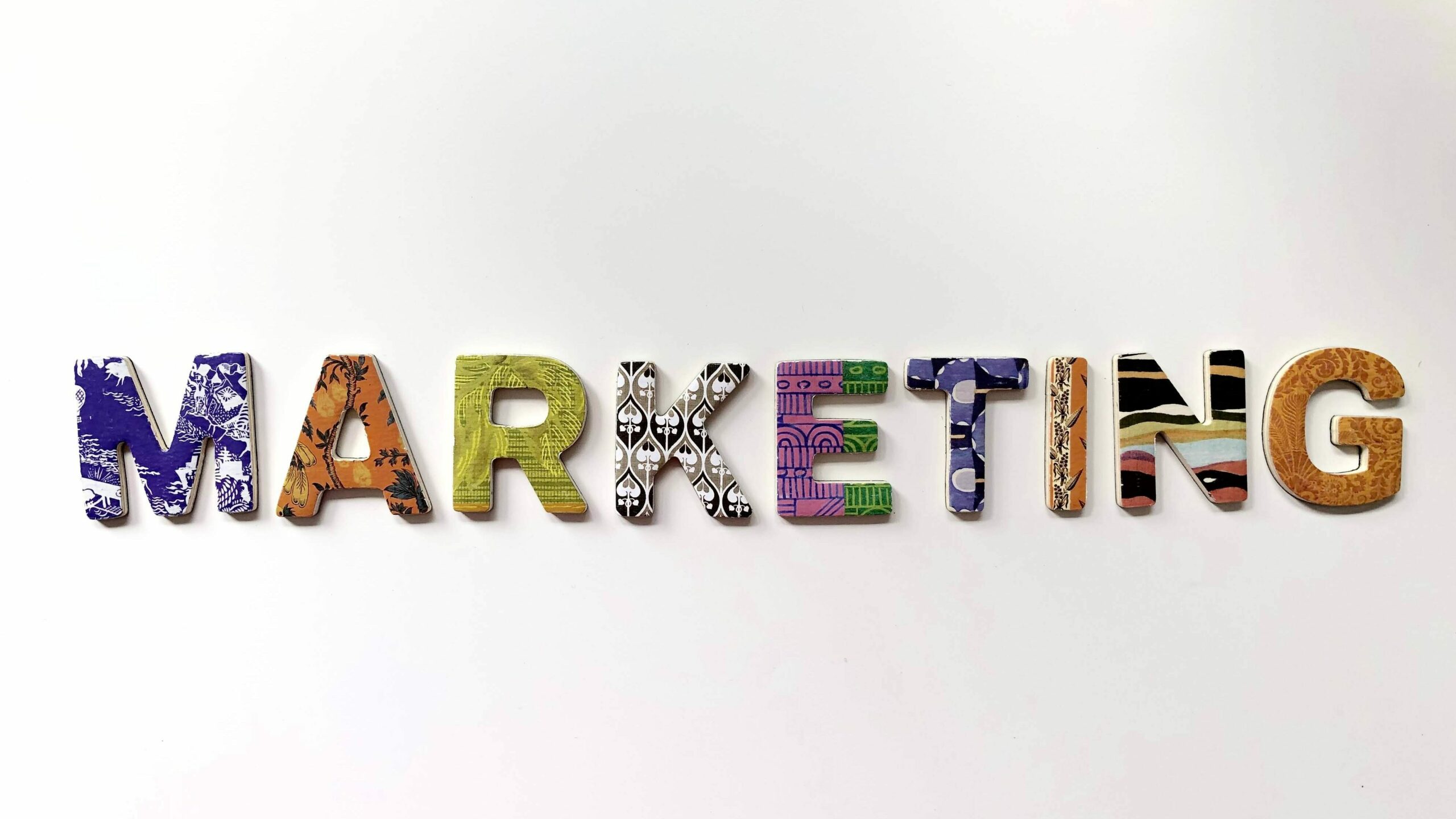 Marketing Interview Questions
Marketing interviews can be intimidating, but with the right preparation and knowledge, they can also be incredibly rewarding. This article will provide an overview of the types of questions that may be asked in a marketing interview. You'll get an idea of what topics to expect and how best to prepare for them. Let's get started!
All about marketing
Marketing is all about how the company attracts an audience to provide great value in the market through high-quality messaging. Marketing is an essential part of any business as it aids in communicating with potential and existing customers, building brand loyalty, and making a positive image; it eventually leads to an increase in sales. 
The greatest purpose of marketing is to attract people, which makes the biggest possibility of making a sale or at least getting noticed. Marketing can be a key factor in any company's success, hence marketers must understand how to deploy marketing strategies and frameworks to make the organization a success.
Types
There is an ample number of tools and techniques of marketing as it has grown to be a necessity. Here are the various types of marketing that prevail nowadays:
• Internet Marketing
• SEO (Search Engine Optimization)
• Blog Marketing
• Social Media Marketing
• Print Marketing
• Search Engine Marketing
• Video Marketing
Scope
Unlike the older times when marketing was limited to just the buying and selling of the products, nowadays has widened its scope to a range of activities including customer satisfaction and customer relationship management. The scope of marketing comprises –
• Goods and services
• Market Research & consumer needs
• Distribution channel
• Promotion
• Pricing decision
• Post-sales actions
• Environment and Society
Essential Marketing Roles
In an interview, besides the questions about the individual and the field; there are questions related to the particular role for which the company is hiring, hence it is essential to get a good understanding of different roles within marketing. 
Like any other domain, there are different levels for every sub-function based on the experience in the specific role. Here, we will discuss see of the most popular marketing roles that exist:
Marketing Manager
Marketing Assistant
Public Relation Executive
Customer Relationship Manager
Supply Chain Manager
Digital Marketing Specialist
Marketing Analyst
Project Manager
Market Research Associate
Sales Executive
Communication Specialist
Brand Manager
Rural Marketing Executive
Head of International Marketing
Apart from these, there are roles specific to modern marketing; these roles are designed to thrive in the digital and social media marketing game –
SEO Marketer
Visual Designer
Content Creator or Strategist
Influencer
PPC (Pay-Per-Click) Specialist
Data Scientist
Dream Marketing Jobs and Companies
Giant corporations like Google, PepsiCo, Nestle, Procter & Gamble, the Boston Consulting Group, Unilever, Microsoft, Tesla, Johnson & Johnson, IBM, Barclays, Goldman Sachs, Morgan Stanley, KPMG, Deloitte, JPMorgan Chase, McKinsey & Company, BMW, L'Oreal, etc. have always been the dream companies for any marketing aspirant for they have a large and established marketing management in place. But now, people also consider working in start-ups and they provide opportunities for vast exploration and on-field jobs.
Since the Internet has become the major source and medium of marketing, being part of the digital marketing team has a lot of attraction. If someone wants to join the most successful digital marketing teams, they could try to get into Airbnb, Netflix, Ogilvy, Tesco, Starbucks, ASOS, Nike, Lego, or Dove. 
How to hunt?
It is imperative to understand various sub-functions and positions in the marketing team and introspect which skill set and qualities you have to make a better fit. In this virtually rich world, it has become convenient and accessible to look for job opportunities and apply for suitable ones. 
If you already have a dream company, that company's career page is the best option, besides there are several job portals to look into, and of course LinkedIn. In case of no vacancy, aspirants can try to reach the hiring team via email or LinkedIn to show their interest, this could be helpful to lay the ground for future probabilities. Personal invites are useful in case of approaching the hiring manager for your pending application as well; they can speed up the process of making a connection and starting the interaction.
Questions to expect
Questions about Your Marketing Background
The interviewer will likely ask you some questions about your marketing background, such as "What led you to choose marketing as a career?" or "Since when are you working in this industry?".
When answering these questions, it's important to focus on the skills, qualifications, and experience you have that are relevant to the role. Demonstrating a passion for the industry and showing the alignment of your skills to the job requirements can help you stand out from others.
Questions about Your Knowledge of the Company
The interviewer will also want to gauge your knowledge of the company and its products. Questions such as "What are the things you have read about this company?" or "Which are the strengths of this company that help us survive the competition?" are common.
When answering these questions, it is advised to show that you are well aware. Showcase your understanding of the company's values, mission, and products, and demonstrate how your skills and experience can work as an added advantage and be used for the company's growth.
Questions about Your Marketing Strategy
Marketing interview will often involve questions about your marketing strategy. These may include "What kind of strategies do you use to promote products?" or "what are the ways to assess the success of any marketing campaign?".
When answering these questions, it's important to demonstrate your awareness of the latest happenings in the area of marketing. Showcase your ability to create effective strategies and how you can leverage the latest technology to reach target markets.
Questions about Your Team Working Skills
The interviewer may ask you some questions about your team working skills, such as "How do you handle working in a team?" or "How do you handle conflict with other team members?".
When answering these questions, it's important to highlight your ability to work effectively as part of a team. Showcase your interpersonal skills and ability to manage any turbulence and make the best out of your team.
Common Questions
Interviews are majorly about knowing the personality traits and willingness of the candidates; hence there would be a few questions that describe the candidate, apart from that there could be some general questions related to marketing –
What inspired you to decide to make a career in marketing?
Tell us something that goes beyond your resume
What attracts you the most in this role?
Which are the marketing campaigns that you admire?
State an instance when you had to think outside the box to achieve success
What are the hurdles one can expect to be a marketing professional?
What was your role in the previous company and how was your experience? Or which role would you like to start your career with?
How do you keep up with the latest marketing trends and information?
What is your understanding of the Marketing Mix or 4-7 Ps of Marketing? 
Specialized Questions
Interview also contain questions that are specific to the role offered or other sub-functions of marketing to check the depth of the candidate's knowledge and agility –
What do you think is the most important element of an effective sales pitch?
How would you go about designing a communication strategy for a new product?
Who is an ideal customer? "Or" Is loyalty the only thing required of the customers?
What are your thoughts on our recent marketing campaign?
Do you know any popular PPC tools?
How familiar are you with analytics? Have you used any analytics platforms in the past?
What can be the best approach for encouraging people to the website?
What do you believe is the key to successful market research?
What do you think is the most important aspect of effective marketing?
What do you believe is the most effective way to measure the success of a marketing campaign?
What strategies do you use to generate leads and convert them into customers?
What is your experience with social media marketing?
How to prepare?
To prepare for any interview, it is important, to be honest with yourself, and send out an authentic resume so that it is easier to justify yourself in the interview. Moreover, it is essential to be thorough with your resume and any other document that you have provided to the company, there is always a high probability of asking questions that are intended to cross-verify.
Common marketing interview questions tend to focus on the following topics:
Your experience and skills
Your understanding of the company and its competitors
Your knowledge of marketing strategies
Critical thinking and problem-solving skills
Your aptitude for working with teams and managing projects
By having answers to these questions prepared and practiced beforehand, you'll show your interviewer that you're well-prepared and knowledgeable about marketing.
Sample Answers
Here are a few questions with possible answers to give you an idea about how to approach the questions asked, tailoring the answers according to your qualifications, knowledge, and experience is the way to go.
Which roles in marketing are essential according to you?
The most important roles in marketing are strategists, creatives, researchers, and communicators. Strategists develop marketing plans and create campaigns that support the companies reach their goals. Creatives come up with new ideas, visuals, and content to help promote the products and services. Researchers collect the data of campaigns and make decisions based on the results. Finally, communicators are responsible for connecting with customers to ensure they understand the company's message.
Is marketing useful to build a company's image in the market?
One of the most important benefits of marketing is building a positive image for the organization. Effective branding and advertising strategies play the important role in it. Companies should use messages and images that create an emotional connection with their target audience, and that leave a lasting impression. This can help to create a positive public perception, which is essential for long-term success by building a base of loyal customers.
Another way to build a positive image is to focus on customer service. Companies should strive to provide the best customer experience possible, as this can help to build loyalty and trust in the company. Companies should also be sure to provide timely and helpful responses to customer inquiries, as this can go a long way in creating a positive image.
How would you engage the customers?
My strategies for engaging customers depend on the goals and target market of the organization. Some strategies I use include creating engaging content, hosting events, offering discounts and loyalty programs, leveraging social media, and providing excellent customer service.
What is your experience with digital marketing?
I have extensive experience in digital marketing, from creating websites to running social media campaigns. I understand the importance of creating a digital presence to reach a wider audience and I have a good understanding of the different digital marketing platforms and how to use them effectively.
How do you keep yourself aware of marketing trends?
I stay up to date on marketing trends by reading industry news, attending conferences and workshops, and following industry leaders on social media. 
What are the major marketing strategies for any organization?
When it comes to marketing, there are ample strategies that could be put into use. Companies can use traditional media like television, radio, and print ads, as well as digital media platforms like websites, social media, and email campaigns. Every kind of media has its pros and cons, and it is suggested to find the right mix to suit the company's needs. It is important to understand the various strategies available and to use them effectively to get the company's message out to the right people.
Throw some light on the digital marketing tools that you have used
There are many digital marketing solutions available on the internet. Some of these are free to use, and for others buying the premium version is mandatory –
Google Analytics
Kissmetrics
Ubersuggest
HootSuite
Google Search Console
Alexa
Can social media be an appropriate platform for B2B marketing?
Since social media has a large audience base and it is important for companies to have a strong social media presence; with a tailored approach for a specific target audience, it is possible to market B2B products and services through social media platforms.
How much experience do you have in this field?
I have (several years) years of marketing experience, primarily in digital and social media marketing. I have created successful campaigns for both B2C and B2B companies and have a deep understanding of the latest trends and technologies. (You could mention any small experience that is relevant to the job).
How have you used digital marketing to drive results?
I have a history of leveraging digital marketing strategies to drive results. I have experience with SEO, PPC, social media, email marketing, and more. I have created campaigns that have generated leads and increased brand awareness.
What makes you a great fit for this role? "Or" Why should we hire you?
I have experience with content creation, web design, analytics, campaign management, and more. I think strategically and have a great passion for marketing. Such an experience makes a fit between me and the position offered.
Comment on our company and industry
I have researched the industry and your company. I understand the competitive landscape and have a clear vision of how I can help your business achieve its goals. (it is a good idea to state the company's core values, showing how you and your company's value system align, recent news about the company and industry, and current popular trends in the industry).
What do you think works the best when it comes to marketing?
My marketing approach is to create personalized experiences that connect with the target audience. I think it is important nowadays to make decisions based on data analytics and research.
What kind of campaigns have you executed in the past?
I was responsible for implementing marketing campaigns on various platforms including email, social media, and paid advertising. I have also created content for websites and blogs. I have also been a part of personal marketing in my internship.
Describe a time you overcame a challenge related to marketing
I faced a challenge in a previous role when I had to manage multiple campaigns with tight deadlines. I leveraged my time management and project management skills to ensure that all campaigns were completed on time and within budget.
What does the term '7Ps' mean?
The 7 Ps of Marketing represents the key elements that make up the marketing mix. These elements are product, price, place, promotion, people, process, and physical evidence. Each element plays a vital role in the success of any marketing strategy, and understanding how to apply them can help create a successful and effective marketing plan. 
How is marketing important for any company?
For any company, marketing is a crucial element in its operations. It is the key to getting the company's message out to the right people, as well as creating brand awareness. Marketing can also help a company establish a positive image in the public eye, which is essential for long-term success.
By preparing for these common marketing interview questions, you can rest assured that you will make a great impression to land your dream job.
Questions to ask
An interview is not just about answering the questions that you are posed with, it is about knowing the company and its practices better, and getting involved in how the particular organization runs and what it is looking for. It is wise and advised to ask modest questions to the interviewer to portray your interest and curiosity in the company. 
What are the main marketing roles within the company?
How do you assess the creative solutions given by your employees?
What are the predominant traits that you look for while hiring?
Could you provide feedback about my performance in this interview?
Pro Tips
Once you have a solid understanding of the different roles of marketing and the types of questions you may be asked, it's time to start preparing for the interview. A few tips to help you ace the marketing interview are mentioned below:
• Research the company: Do your homework before the interview and try to know about the company, its offerings, current news, customers' perception of the company, and the position you are applying for.
•  Prepare your answers: Think about the types of questions the interviewer may ask and practice your responses ahead of time.
•  Be confident: Show your enthusiasm and confidence and be sure to dress professionally.
• Ask questions: it is highly advised that you ask questions about the position and the company during the interview.
•  Follow up: once the interview is over, thank the interviewers and HR or Hiring team for giving you the opportunity.
Conclusion
We hope this article has given you some insight into the types of questions that you might be asked in a marketing interview. While there is no one-size-fits-all answer to any of these questions, it's important to remember that your answers should be tailored to the job and demonstrate why you would be a great fit for the role. By preparing for potential questions beforehand and showcasing your knowledge of the company and industry, you can increase your chances of getting hired for that dream job! 
Marketing Interview Questions – How To Prepare?