Wayfair inc. is a US-based e-commerce company that mainly deals with online shopping for furniture and home utility items. It was founded in 2002 by Neeraj Shah and Steve Conine. Earlier it was known as CSN Stores. It offers more than 14 million items from more than 11,000 vendors. Its headquarter is in Boston, Massachusetts with offices and warehouses all over the US, Canada Germany, Ireland, and the united kingdom. It has mainly five retail websites -Wayfair site, Birch Lane, Perigold, Allmodern, and Joss & Main. Let us know about the Interview Questions And Answers Of Wayfair.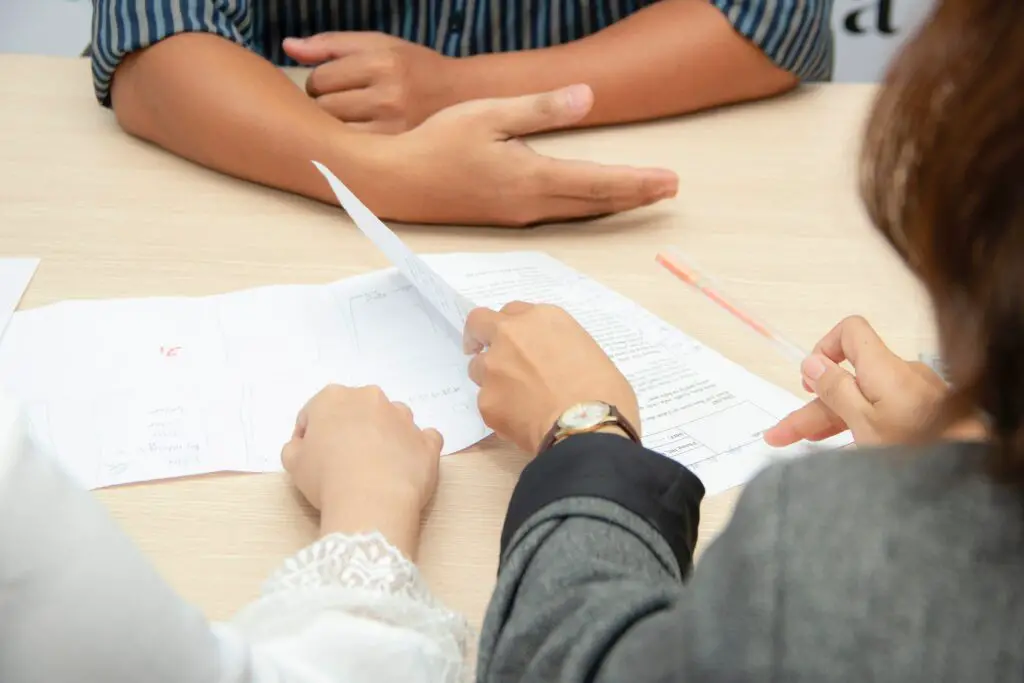 What are Wayfair interview questions?
To get employed as a Wayfair employee, one must take part in an interview process. Like every job interview, the opening questions are frequently general inquiries that can reveal information about your personality and assist employers in determining whether you are a suitable fit for the position. Then, to find out more about your skills one can anticipate queries about your background and knowledge, followed by inquiries about your education and experience.  Behavioral and situational inquiries are commonly asked in Wayfair interviews as well. By addressing some of those queries, this article will facilitate your interview process.
Interview Questions And Answers Of Wayfair
Q1.  Please introduce Yourself.
This is a pace-setting initial question used in interviews. You are welcome to discuss your passions, pastimes, and professional skills, but remember to keep it succinct. Additionally, be sure to speak highly of yourself.
Ans –"I'm a computer programmer and research specialist  George parker. I've been working with several financial and e-commerce startups for decades in this industry. I enjoy playing tennis, literature, blogging, and programming. In addition, I have a strong interest in the field of technology."
Q2. Share  Your Knowledge about Wayfair?
  Ans –If you want to work somewhere, you should always try to learn every bit of information you can about that place. It shows your zeal for the job and your desire to work in their office. Make sure all of the information you describe is accurate. Be careful not to provide wrong information. You can talk about the company's main business, headquarter, founder, and its offices worldwide.
Q3. What Motivates You to Work in our company?
  When replying to such queries, there are several topics to cover. Just make sure that anything you say is positive for the business.
Ans –"As I love confronting challenges so I  am looking forward to working with Wayfair.  Being in this setting and working for a top e-commerce company will help me professionally. You've accomplished quite a bit, including winning Boston Business Journal Best Place to Work. And finally, I want to express my admiration for your charitable efforts on a local level, which have improved the globe."
Q4. How Well Are You Change-Adaptive?
The employer is curious to know how adaptable you are and how well you can anticipate when change is necessary.
Ans – "I often find myself taking on new challenges because I enjoy them. In my previous job, employees didn't have a direct way to communicate with senior executives, which caused the information to go misplaced in the process. After we raised the matter with our supervisor, the staff was given the position of assistant manager. Information was conveyed, and the workday went much more smoothly even though I had to get used to reporting to a new boss.
Q5. What Makes You a Good Recruit?
 You must present your best to the recruiter and show them why you are the best candidate for the job. One should verify the job description and note the competencies that match it. Make sure your response persuades the employer that you are the solution to their problem.
Ans –"I'm a skilled computer programmer. Over the past 12 years, I've worked for many finance and e-commerce businesses and had experience with many software and technology advancements. I can put all I've learned to use for your business. I am a conscientious, devoted, and industrious worker."
Q6. Do You Have Teamwork Skills?
Wayfair supports interdisciplinary collaboration. You should be ready to interact with people from other divisions and work as a team. If you wish to perform well with the company, you must be a team player. To persuade the interviewer, mention your past experiences of working in teams. 
Ans –"Yes, I have prior experience working in teams. I am aware of how crucial teamwork is in the company. I have several interpersonal skills that enable me to perform at my peak, get along with others, and solve any issues they might be having."
Q7. How do you envision your future?
 Keep in mind that everyone desires a worker that will strive to improve in all they do. Making plans displays to the employer your passion for progress and self-improvement. You might also list some of the steps you plan to take to achieve your goals. Identify the position you picture yourself in the coming years by taking a look at some of the opportunities listed on the firm's website.
Ans – "I've been a software engineer for a decade, participating in several teams. I'd love to take a chance and enter the management field. In your company, I consequently envision myself managing a software engineering team in the coming years."  
Q8. Why Does Your Resume Have a Gap?
This is not a typical interview question and is asked only when there is an unexplained gap on your CV will it be brought up? Being truthful is the perfect reply to this query. If the truth is discovered, lying to the recruiter could hurt your case.
Ans –"I took some time off to concentrate on independent projects and freelancing. If I continued working during regular office hours, I wouldn't have had the extra time I needed to launch my side hustle.  When my projects were operating smoothly, I returned immediately."  (Alternatively, you could claim that the gap in your CV represents a period when you were pursuing your higher education.)
Q9. What Is Your Best Quality?
The interviewer is interested in learning about any talents or experiences you may have. They have to be pertinent to the position for which you are applying. Make sure you examine the job specification and persuade the employer that you possess all the necessary skills. Additionally, you should be ready for any additional queries the interviewer may have.
Ans –"I'm good at working under duress. I have mastered the ability to remain calm in the face of overwhelming workloads and maintain a straight, open mind in situations where I must move quickly. So, I can be  a good fit for this role." Also, try to emphasize how your skills will prove a great help in the workplace.  Also, ensure that you explain how your strength will help you in this particular workplace.
Q10. Which Animal Would You Be If You were one?
Indirectly, the person conducting the interview is interested in learning about the skills you believe you have and whether they will be useful in the position.
Ans –"Due to their incredible communication abilities, I'd like to be a dolphin. Being an extrovert, I excel at igniting conversations. I also like helping friends and relatives with their troubles and providing them with advice. Even though this is one of my strengths, I believe there is always an opportunity for development. I believe that my communication abilities would increase if I could get better at hearing."
Q11. Have you ever defied company policies to appease a client?
Generally speaking, businesses can get by if they break the regulations to satisfy customers. However, breaching the law is a separate discussion and could not be favorable to you. Every employee should work to maintain the guidelines and processes that Wayfair has defined. In conclusion, talk about how you feel about satisfying consumers and what you might do if you had to breach the law to do it.
Ans –"I haven't encountered a circumstance where I had to flout the law to please a client. The majority of my employers had lax policy enforcement and recognized that we would only need to break the rules when necessary. However, I am willing to abide by all of your rules since I think they are legitimate. Because your business prioritizes its clients, we won't experience these issues."
Q12. Share an instance where you failed to achieve your goal at a given time frame.
You should make every effort to fully understand the circumstance. Claiming that the timeframe was unreasonable could make you appear careless or sluggish. Be truthful when describing what transpired, the factors that delayed you down, and your justifications for missing the deadline to the interviewer. Keep in mind that since you are a human and not a machine, mishaps like these inevitably occur.
Ans –"The timeframe for a project I once worked on was pushed in the middle. Despite my best efforts and extra work, I was unable to finish the job on time considering its magnitude. Fortunately, I had a chance to defend myself and was given a few extra days to finish the project."
Q13. Deep customer instincts are something we always want our employees to have. Explain how you do so.
If you can empathize with customers and put yourself in their position, the interviewer wants to know. Additionally, it will guarantee that you are sympathetic and supportive of their situation. Describe to the interviewer how your ability to think like a consumer – benefits you in your line of work. 
Ans –"Since Wayfair specializes in home improvement, I would consider the biggest challenge they have to solve in their residence. I would then consider the best course of action and any potential issues. Being a Wayfair customer, I think I have a solid understanding of what people would desire."
Q14. What was the most challenging issue you encountered at your previous job?
The employer wants to know if you can solve problems and are well-suited to handle any difficulties you might face while working at Wayfair. Only discuss the problems that are related to the job for which you are applying. You can discuss a challenge you overcame or one that you couldn't overcome but that still taught you a valuable lesson. 
Ans –"A challenging client once required me to explain things for an hour nonstop. She resisted making a decision and eventually became irate when I kept probing her. She was unfriendly and treated me poorly. I was able to maintain a calm and professional demeanor throughout our exchange and, in the end, assisted her in choosing the appropriate item. Fortunately, my boss noticed what was going on and didn't criticize me for focusing so much time on just one customer."
Q15. Share your experience when you found it difficult to explain an issue to a colleague.
Working in teams requires effective communication. You must effectively communicate information and make sure the intended audience receives it. When answering this question, you have a variety of situations to choose from. Do not create hypothetical situations, though, as a follow-up query can easily expose your deception.
Ans –"I once found it challenging to tell a coworker something that he didn't want to hear. He wasn't impressed when I asked him to recreate something he had spent days perfecting. I carefully chose the perfect moment to bring up the problem, and I did my best to clarify my position. After gaining an understanding, he rebuilt it."
Q16. Describe an instance when you enhanced a procedure at work.
The recruiter will constantly be looking for your approach because it is so important. Stop overanalyzing; it doesn't have to be something revolutionary. Overall, persuade the employer that you often work to improve rather than enjoying your safe zone. Verify the example's relevance to the task at hand. 
Ans –"I used to show up for work and start working right away. It helped for a while, but eventually, I became too stressed out. I decided to better organize myself by keeping a daily planner, which enabled me to schedule tasks. I improved my organization skills and worked faster."
Q17.What, in your opinion, constitutes excellent customer service?
Like any excellent restaurant chain, Wayfair respects its clients. Therefore, you must be prepared to help and make them feel valued. 
Ans –Your ability to comprehend customer care will reveal to the interviewer whether you'll fit in well with the team and even help to increase consumer loyalty. Making customers feel valued and providing them with all the help they require are examples of outstanding customer care. It entails going above and above to please and satisfy the customers. (You can construct a list of all the things that satisfy and delight clients.)
Q18.  Did you ever have a difference of opinion with a Coworker?
When interviewing at Wayfair, you should be prepared for a question about a disagreement. Despite the possibility, the majority of situations involve disagreements with supervisors, coworkers, or clients. Avoid playing the blame game and discuss a healthy disagreement. Inform the interviewer of the steps you took to resolve the problem and try to be humble while explaining the situation.
Ans –"I had a different opinion from my boss regarding how to approach a particular work. Her approach was hazardous and thereby endangered me. I put out a better option and explained in detail how it would enable us to achieve the same outcomes. She concurred, so we carried out my plan. With much less risk, we got even greater results."
Q19. Describe a few of the suggestions you've had that have helped your company.
Creativity, diversity, teamwork, and a positive working atmosphere are values at Wayfair. Through such questions, they want to understand whether you've ever used your ingenuity to advance your employer. Your response should demonstrate your high engagement with your job.
Ans –"I think I'm naturally creative. I constantly consider how I may help the company and enhance its procedures. At my previous employment, I noticed that the recruits were having a hard time catching up with us, so I decided to instruct them and provide them with the tools they needed to be successful. My supervisor acknowledged this and even gave me more educational materials."
Q20. Are you willing to go to various industrial events?
You might have to go around to business exhibits if you work with Wayfair. As a result, be honest with the employer and disclose any limitations you may have on your travel. To avoid disappointments in the future—which nobody wants—be certain to be transparent.
Ans –" I have absolutely no restrictions when it comes to traveling and attending sales meetings. I'm quite adaptable because I live solo. Hence, I won't be concerned while traveling for days."
Q21. What Would You Do If Your Supervisors Disapproved of Your Work?
The interviewer is curious about your response to criticism. Will you see this as an opportunity to get better at everything you do, or will you be upset, furious, or displeased? Persuade the employer that you are receptive to criticism and would welcome an objective evaluation of your work.
Ans –"I appreciate feedback because it tells me what I need to improve. I would see it favorably and ask what areas I should focus on. Then I would put to advance myself."
Q22. Are You Aware of Our Principles?
These are just a few of the vital details you need to be aware of regarding a potential job. What are the guiding principles of this organization? Do as much research as you can on Wayfair before going to the interviews. Additionally, rather than making up information for the interviewer, tell them if you don't know.
Ans –"Integrity, cooperation, creativity, openness, and a conquering mindset are among your key principles."
Conclusion
Many people dream of working for the Wayfair company, and the questions and sample answers given above, which are regularly asked during interviews for this position, can prove to be of great assistance in helping you pass the interview process.
Make sure you are prepared with the answers to these questions before attending a Wayfair interview. Remember that this article's main objective is to help you land the job for which you're interviewing.
Interview Questions And Answers Of Wayfair