The interview is probably the most crucial part of any hiring process and also a little bit tricky. Your knowledge about the particular, your behavior, your attitude towards the problems, and many other things are tested at mental and personality levels. So if you want to crack a job interview, whether it is an IT firm, consulting firm, or any other company, go through this article and follow the given advice in it. Let us discuss 'How to Survive Job Interview?'.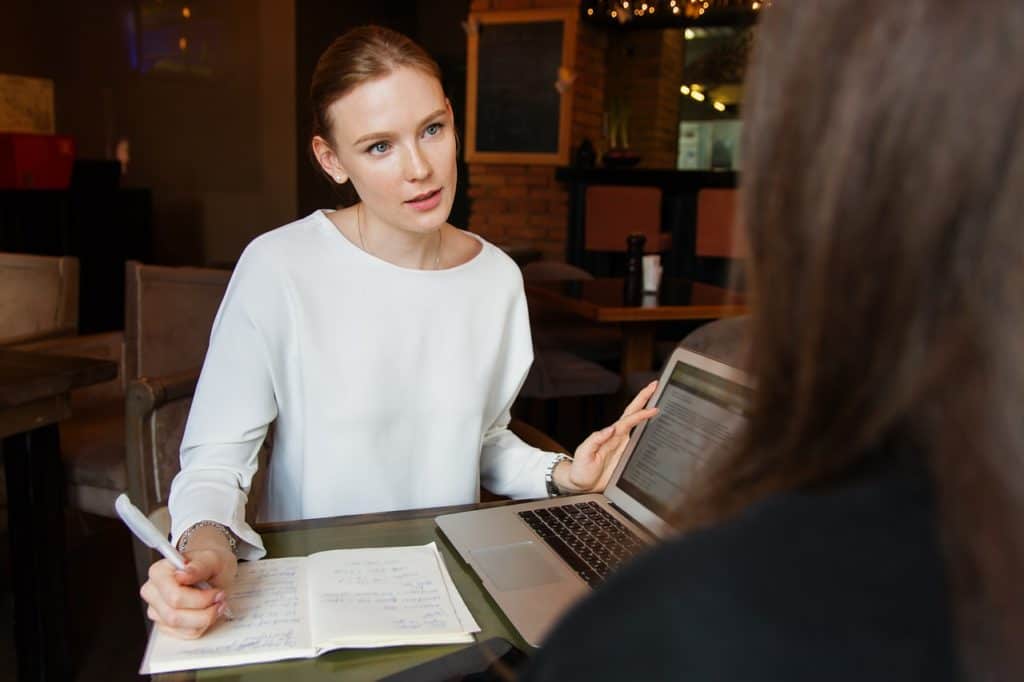 Preparing the CV. When you apply for the job, make sure your resume looks attractive and has the ability to impress the employer. Try not to lie in your resume. Your resume must contain all of the projects that you have done in the past, your past experiences in the particular field, and your extra skills.
Preparation is the key. The very first step of preparation should be revising your academics for technical rounds. You have to revise all the topics thoroughly because the questions asked in the interview can be tricky. The technical round is a deciding factor because your technical abilities are tested here, and, on that basis, you will be promoted to the next round. For the HR round, you must work on your communication skills and your personality. You can use YouTube and other platforms like interview bit, geeks for geeks, or any other platform for these kinds of preparations. 

On the interview bit, you can easily find questions often asked in interviews, and you can prepare those questions for your upcoming interview. In addition, this website contains past interview questions that are asked in top MNC's like Google, Amazon, Microsoft, and many other companies. 
Geeksforgeeks is basically a coding platform where you can prepare different types of questions. Those questions are very helpful to clear the concepts and prepare the technical round. If you are a computer science student, then you must visit this website and learn from there.

Research. Before applying for the job, research the company to which you are applying. It will help to understand the company's background, and you will get to know how the company works. This is really important for you to crack the interview. Every company has different work culture, and you need to understand that work culture. So, do your research, and make a mindset according to the company. 
Be confident. Your confidence helps you throughout the process. The environment inside the interview room is a little bit tensed, so you need to be confident. Self-confidence is the key to facing tensed or pressured situations. You will only be confident if you have done your preparation wisely. When an employer asks you a question, answer it confidently because when you answer with confidence, even if there is a minor mistake in the answer, it can be neglected. Most of the time, even the right answer with low confidence does not sound good. A confident person appears differently in the crowd. The hiring representative sitting before you is there to test your confidence and your personality.

Prepare well, dress up well, and you will feel confident.
Tackling the Group Discussion 
In most of the interviews, there is a round of group discussion, which is held to monitor the performance of all the candidates while they are in a group. This is held because the employer wants to check the communication skills of every candidate and how well they can put their point of view in a crowd. In this round, each group will be given a topic on which they have to discuss, and every candidate has to put their opinion based on the topic. Therefore, the more impactful your point will be, the more chances will increase for you to go into the next round.
Remember, do not shout in any group discussion. Just put your point of view calmly and make sure it is efficacious.
First, listen carefully and then speak.
Most of the time, group discussion is based on current affairs or social problems, so keep yourself aware of these things. Also, read the newspaper daily.
Technical Round
In this round, you will be asked some technical questions, and you have to answer them. To prepare for this round, you can use some online platforms like CodeChef for coding, and for other fields, users can just search for the questions on the internet.
Presenting Yourself. As we all know, "the first impression is the last impression." The way you present yourself in the interview will define what kind of person you are. Being presentable is really very important in any interview. It defines your background, your behavior, your attitude, or let us say it defines you. 
Communicating. The way you communicate with the employer will decide half of the things. Communication skill plays a crucial role in any interview because half of the things work through communication in the professional world. The employer wants to know how well you can communicate with someone and how well you can convince someone. Work on your communication skills and especially on your vocabulary. Be audible and clear in whatever you speak. 

Do not hesitate while speaking, try not to fumble while speaking, speak clearly, choose your words wisely.
Do not speak too fast, be slow and audible.
While communicating with the employer, do not use hand movements because it is not a professional gesture.

Take your time to answer the tough questions. Whenever you are asked a tough question, take your time to answer it and do not rush. Most of the time, candidates get confused while answering tough questions. But, again, this is due to the lack of patience. 

Remember, the interviewer is not interested in how fast you can answer the question. He just wants to check your mental ability and your patience. So take your time and then answer.
The Company Round 
The company round, or most of you might know it as the HR round. In this round, there will be a one-to-one conversation between you and the hiring representative. In this round, you will be tested on every parameter. HR can ask you anything, so be prepared for it. The representative mainly wants to check your mental ability, knowledge in the particular field, and communication skills. Be confident while speaking and try to impress the representative with your skills and thinking ability. When you are asked a question, take your time, then answer it, and say it if you do not know the answer. 
Dress Up Well. If you dress well, you will feel well. While going for the interview, try to put on formals because it will look more attractive and professional, and do not forget to put on a tie. 
Attitude is Everything. Most of the time, your attitude towards the situation and the problems decides the result. Your attitude before the employer should be good and attractive. When you are asked something, reply to it with an audible and soft tone. Impress the employer with your attitude and problem-solving skills, and you can survive the interview easily. Now, you must be thinking about why a good attitude is so important? The answer is simple. Your attitude tells everyone who you are and how well you can handle the situations. 
Positive Attitude. The power of a positive attitude is something else. The employer will give you tough questions to check your mental ability and attitude towards the problem. The employer does not really care about the right answer, they want to check your thought process, and that's all. So prepare yourself so that even if a tough question or tough situation comes up, you should be able to tackle it. Think positive, talk practical, and that's all you have to do.
Tips
Prepare well for the upcoming interview.
Use the internet to get an idea of the questions that are asked in the interviews.
Research about the company to which you have applied.
Build a positive mindset and positive attitude.
Solve questions as much as possible.
Work on your communication skills and word power.
Prepare for group discussion.
Keep taking mock tests for the technical rounds.
Prepare for HR rounds.
Frequently Asked Questions
How to reach out to the employer? You can use online platforms like LinkedIn to connect with the employers of different companies.
How to prepare for the interview? You can use different platforms like interview bit, geeks for geeks, hackers rank, and many other online platforms to prepare for your upcoming interview.
Is CV important for the interview? CV is essential to get selected for the interview process, so it is essential to have a good resume.
How to Survive Job Interview? – Tips and Round