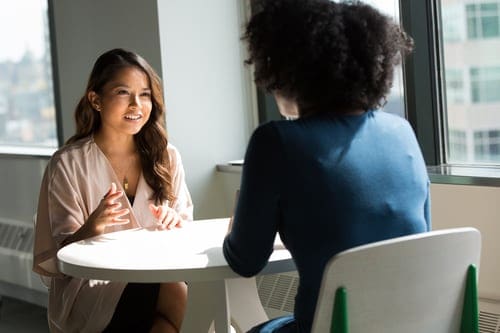 A compensation analyst is an integral part of a company's success. We will discuss how to ace the compensation analyst iInterview in this article. Compensation analysts can position their company as a desirable employer by establishing competitive remuneration and employee benefit programs, hereby drawing leading employees to the company.
Compensation Analyst Interview Questions
If you are currently applying for the position of compensation analyst, then use the following prepared interview questions as a guide to frame your own answers for your upcoming interview.
Why do you have an interest in the position of compensation analyst?
An almost guaranteed question requires the interested candidate to reflect on the value that they believe that they can add to the company position. Candidates would do well to include the following key points in formulating their answer to this question:
Relay how you intend on uniquely fitting into the company culture. 
Ensure that you explain why you believe that a compensation analyst is essential to a company's seamless operation.
Draw upon your past work experience within a similar role wherein you could contribute to the success of the company you worked for.
Explain how the role of a compensation analyst can contribute to your career goals.
How do you intend on analyzing our current remuneration programs?
This question allows the interviewer to understand how well you can practically apply your industry knowledge. In this answer, candidates are recommended to present an answer within the following framework:
State that you will first identify the motivation behind the present compensation structure within the company. This indicates that you seek to understand and abide by the company's policies in place. 
Identify the weakness and strengths of the current compensation policy. In doing so, you ensure that employee morale remains high within the company, hereby proving to your prospective employer that their success is top of mind in your approach.
Inform the interviewer that you will seek to understand the data on which they base their current compensation practices. In identifying and utilizing the correct data, this will allow you to effectively tailor your compensation structure in a manner which will benefit both the company and their employees. 
Examine the pay range that the company utilizes in determining the salary that is awarded to each employee. This presents an opportunity for you to demonstrate to the interviewer how you will ensure that each employee will receive a fair and accurate salary that abides by industry standards.
Name a challenge that you have faced within your role as a compensation analyst. How did you resolve the challenge?
This question presents the interviewer with an idea of how you conduct yourself in the workplace in uncomfortable work situations and whether your approach is acceptable by the company. It is, therefore, vital that you provide a personalized answer in response to this question. A few guidelines to consider are:
Do not speak negatively of the situation that you encountered within the workplace. Instead, frame the situation as a learning experience that has allowed you to grow within your career. 
If you reflect on a conflict with a colleague, indicate how you applied recommended mediation practices in resolving the challenge. 
Use this opportunity to show the interviewer that you can keep calm within a difficult situation whilst incurring minimal to no harm to the company or their stakeholders when addressing the challenge.
What computer software do you utilize for your payroll?
In answering this question, the interviewer can understand how seamless you would be able to take over this role within their company. Candidates should state the computer software that they are most comfortable using when conducting their payroll process, as this will indicate to their employer whether you will need basic training in their preferred computing software or not. The most popular examples of payroll software include the following:
How do you stay abreast of changes in labour legislation?
One of the most vital responsibilities of a compensation analyst is to ensure that their company is compliant with the latest labor legislation. There are a variety of ways in which compensation analysts can stay up to date with the latest human resources laws, many of which are detailed below: 
Attend human resource conferences.
Subscribe to labor legislative bulletins from the department of labor.
Become a member of the Society for Human Resource Management (SHRM).
Converse regularly with your human resource networks.
Enlist an employment lawyer to notify you of any changes in labor legislation.
How do you ensure confidentiality around the compensation of employees?
Within this role, it is a given that you will be working with highly sensitive information. Upon answering this question, you should convey your unwavering stance on how you will protect the information around compensation. Your answer could include the following statements:
"I will ensure that I will not discuss any payroll information with non-payroll staff." 
"I will ensure that I will always log off of the payroll software before leaving my workspace." 
"I will ensure that I am fully aware of the company protocols regarding payroll confidentiality so as not to breach them." 
If a prospective employee requests an increase in the salary package offered, how would you respond?
You will likely encounter an instance where they will request a higher salary than what you offer upon hiring a new employee. To successfully answer this question, you need to convey to the interviewer that you would be competent enough in your position to make the right judgment call whilst keeping in mind the company's stance on the matter. As such, it would be wise to state the following points when responding to this situation: 
You will ensure that you will go into the hiring process knowing what the company's salary budget is and how much range you have in negotiating the salary offered.
You will consider whether the prospective employee can offer a set of skills that other candidates do not possess. If they are, you will make a counter salary offer that was agreed upon by the company.
If other candidates can offer the prospective employee in question, then no counteroffer will be made, and another candidate will be hired.
If the company is not able to provide an increase in the salary offered, you will inform the candidate of this fact and let them decide whether they will accept your employment offer or not. 
What process do you follow to settle a labor dispute?
As a part of the human resources department, you will have a role in settling labor disputes within the company. These disputes can vary from discrimination cases to workplace injuries and beyond. Your response to settling these disputes will be dependent on the particular situation that is brought before you. However, a broad framework can be used in approaching the labor dispute as discussed below:
The allegation must be investigated thoroughly, and its validity determined before proceeding with the action. 
The human resources team will ensure that if an allegation is valid, that terms will be drawn up, discussed, and adhered to between the conflicting parties.
If a staff member is proven to be at fault, the human resources team will examine the labor laws regarding the incident and determine whether the staff member complies with them. If not, an agreement will be made between the parties, or the human resources department will aid the employee in filing a lawsuit against the staff member.
How do you remain motivated within this role?
It is natural to experience a lack of motivation in any role that you might find yourself in. Therefore, you must find ways to stay motivated so that your work role's productivity remains at a high level. In answering this question, you can reflect on the following ways to remain inspired:
Draw on why you wanted to be a compensation analyst. 
Focus on the importance of your role as a compensation analyst in contributing to the company's success.
Note the importance of maintaining a healthy work-life balance.
Rely on your employee networks for support.
 Which role do you see yourself in five years from now?
Hiring managers ask this question to understand your personality better whilst estimating how long you plan to work in this company's role. Additionally, hiring managers seek to understand what you expect of them as employers. Candidates should ensure that they answer this question as honestly as possible whilst emphasizing how this role the company offers will help achieve their five-year goals. An example of an answer may look like the following:
"Five years from now, I would like to take on a senior compensation analyst position in this company or a company similar to this one." 
"Five years from now, I see myself contributing positively to the human resources team in this company due to the experience and growth that I am sure to gain through this role."  
Reflecting on the Interview Questions for the Compensation Analyst Role
In applying for the role of a compensation analyst, candidates should be aware that the questions asked within the interview will seek to understand your competency in this role and how seamlessly you will fit into the company culture. Candidates should be reassured that their experience as a compensation analyst will provide them with a good standing for their upcoming interview coupled with their preparation for the interview.
Also read Good Questions to Ask an Interviewee in 2021
How To Ace Your Compensation Analyst Interview?