Planning to be a financial analyst? If yes, then you probably are preparing for the interview in advance to make sure that everything goes smoothly and that you are confident and on top of your game while answering the questions asked by the interviewer. You would need to know that an in-person interview is a crucial step during the process of hiring a financial analyst. In the interview, you are most likely to go through basic questions as well as those that are specifically linked to the role of a financial analyst.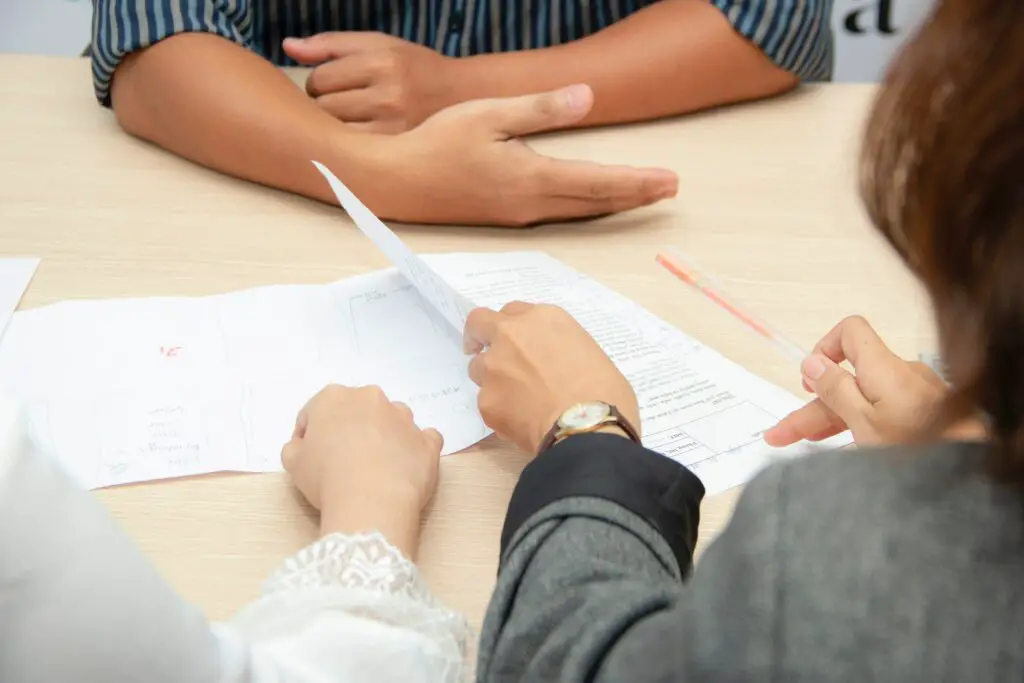 Financial Analyst Interview Questions
In this article, we will learn about the work of a financial analyst, how to prepare, various questions asked during the interview and how to answer them, and lastly some sample answers that will be beneficial for you.
How Can a Financial Analyst Really Assist a Company or an Individual?
A financial analyst is a professional whose main skills lie in finance. They offer guidance to companies and individuals by looking at their past and present financial data so that they can make important investment decisions. 
Here is a list of duties and responsibilities of a financial analyst:
They examine financial statements to determine the value of an organization.
Meeting and discussing with the company's executive to understand the organization's prospects.
They work with the other executives on the finance team to review financial data 
By studying a company's current and past performance and financial data, they prepare detailed reports.
The management team's strength is evaluated by them. 
Properly Preparing for a Financial Analyst Interview
First you need to review the job description properly 
Next you must thoroughly research the company, to which you have applied in.
Third, you need to review all the important concepts related to the industry and your field of work.
Then prepare for challenge questions that might be asked during the interview.
For the interviewer, prepare a list of important questions you need to ask.
Some of the Financial Analyst Interview Questions
Some of the Financial Analyst Interview Questions and How You Can Answer Them With Example Answers
What is the major reason for you to become a financial analyst?
How to answer- In this, you need to talk about the reason, that made you choose finance as well as what you plan to do in your first job and later in your career path. Also, when you are answering the interviewer's question, explain your educational background and all the experience that align with the requirements of the position. You need to convey your aspirational goals for becoming a financial analyst while you answer this question.
Sample answer #1
"The reason behind choosing finance as a major is that I want to learn more about how firms are structured which includes money generation and their profitability. When I was young, reading biographies and memoirs of business leaders have been one of my hobbies. I wanted to learn how their companies were started and stayed profitable. It also helped me to learn how in times o crisis they used various ways to deal with them. I enjoy delving into data and details and thus, I wish to continue work and gain more experience in this position."
What Is Your Greatest Strength That Helped You Prosper in This Field?
How to answer- You need to mention all your strengths that are related to the field and how they can contribute to the company's growth. You can also mention the ways in which you acquired those strength factors and how you have developed them with your hard work. 
Sample answer #2
"My greatest skills, I feel, are my focus on detail and discipline. In my former position, I excelled at thoroughly examining every facet of an investment opportunity to guarantee that my customers make sound investment decisions based on current market circumstances and projections. I make it a point to avoid time-wasting hobbies and to focus on one activity at a time."
Why Did You Especially Choose Our Corporation to Work at?
How to answer- This is a very important question where you need to make sure that your answer should include the reason you want to be a financial analyst and the reason why you want to join the company. Try to list some of the features of the company that you believe will be helpful to you in your skill development. Also, explain how the organization is unique and why its qualities appeal to you.
Sample answer #3
"There are times when I think about a bank. During such a thought process, my main objective is to know how an organization lends money to various corporations, thus fueling economic growth. I would appreciate being a part of the national and global economies so that I can make a significant difference like that by being a financial analyst."
Conclusion 
The aforementioned questions will help you prepare the best responses for a senior financial analyst career, or an MBA Finance interview. 
Financial Analyst Interview Questions – How to Answer !