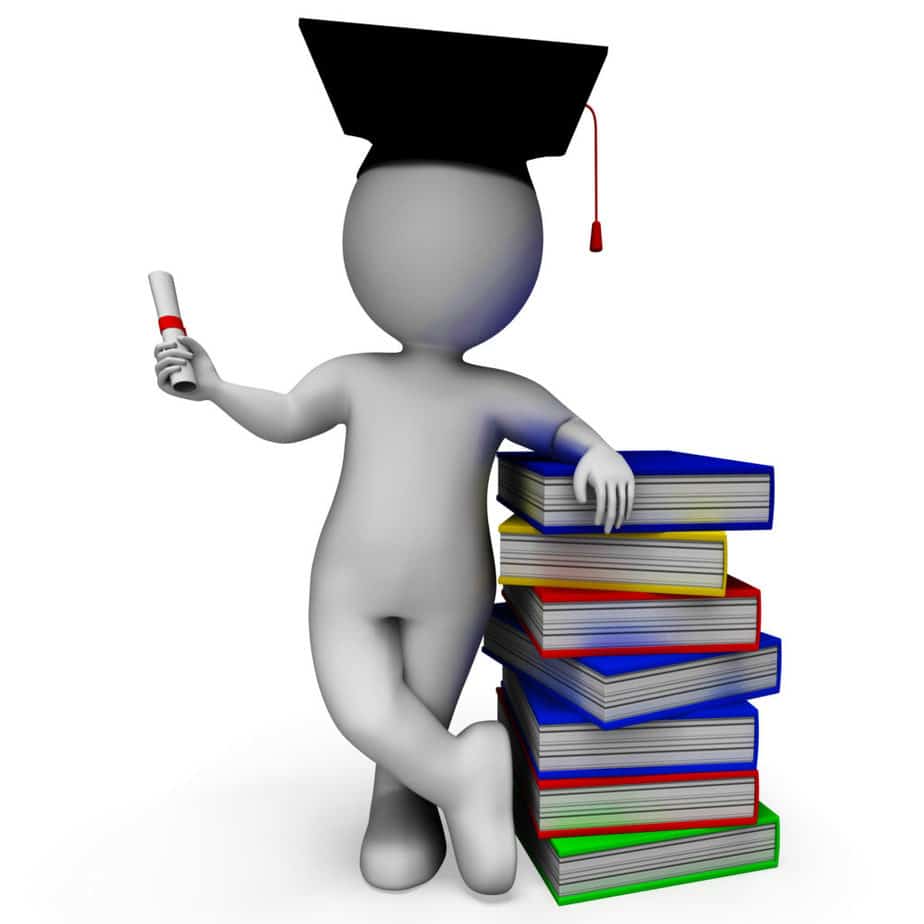 In this article, we will see the College Scholarship Interview Questions and answers
Introduction
College Scholarships have been an integral part of each student's life for decades now. They not only open children to an array full of opportunities but also provide them with sufficient financial aid. From junior year to graduation, you can decide to apply for scholarships as and when you like. It is true that in the last few years, the competition for scholarships has significantly grown and more and more students are aiming to land a scholarship before they begin college. What you need to increase your chances of winning a scholarship is detailed research and a plan in mind. You need to shortlist the colleges you want to apply to and the kind of courses you want to take up. Once you are sorted with all this, you have the clarity, to begin with, the selection process.
Now that you have given considerable time and effort to the process, next comes the interview round. Apart from your application and qualifications, understanding your personality and having a one on one conversation with you plays a major role in the eyes of the interviewers. They want to select students that can be an asset to their university and contribute to their reputation. The interview needs preparation and practice. While there is no pressure, make sure you are aware of the kinds of questions that are asked in these interviews and the different ways that you are expected to answer them. For a better understand and to increase your chances of being at the top of the consideration list for a scholarship, here is a list of common questions that you are most likely to be asked- 
Why do you think you are the most worthy of this scholarship?
While I would not consider myself as the most worthy of this scholarship, I do feel that I am one of the top candidates for the same. My primary reason for applying for a scholarship program is because of my brother getting diagnosed with a brain tumor. Honestly, I need the money since I do not want my parents to even bear more financial losses. Secondly, I have been an all-rounder throughout school and my achievements speak for me. 
Why did you specifically opt for this school/university?
This university is at the top of my list for a few reasons. Firstly, my elder brother has attended this university and he would rather come back here than go anywhere else. The praises I have heard from him and other friends of his who went to the same college, primarily made me consider this as an option. I also sat in a few classes and interacted with the Dean of English Literature. We gelled that very instant and his opinions made me want to participate and give some of my own too. Everyone knows, the English program here is one of the best.
What are your hobbies and different activities that you may be a part of? 
It is only in the last few years that I have made myself available for extracurricular activities. I have always had an interest in Basketball and have been coaching for 5+ years now. I was also recently made the captain of our school team and we have just entered the states! Our school offers social services to various NGOs that they have tied up with, and I am a volunteer for the same. Finally, I have joined the debate club to completely get rid of my fear of public speaking. My hobbies include writing, listening to music, socializing, and baking. 
Tell us about both your greatest strength and weakness. 
To begin with, my biggest strength is my tenacity. Whenever I am given a task or an assignment, I know that I want to complete it with perfection. No matter how much time it takes, I make sure it is done right and to my fullest potential. I put in hard work, effort, and extra time to ensure that everything I do is high quality and top-notch. 
I have realized my weakness, and am actively working on it. I wish to be more assertive in my life and have an increased command over all my personal opinions. While I have not reached my goal yet, I have sought help from my teachers and they admit that there is considerable progress.
Name your one personal favorite subject in school.
I have always loved Political Science and have an interest in studying the subject in the future too. I like how we learn so much about current affairs and gain knowledge on how our country works. It is not just helpful to be updated about the strengths and weaknesses of our nation, but to also learn about other countries and how adapting their practices may be of help to us. 
Who is your role model and why?
I have taken a lot of time to realize who I would like to call my role model. It is my basketball coach, outside school. He is always willing to help and do work without expecting any favors in return. His positivity and kindness make me want to become more and more like him. There was an instance when I bruised my knees and got hurt. He was the one who took me to the clinic and made sure that he does not leave till I am completely alright. Finally, the coach is extremely friendly and can make anyone feel comfortable even if he interacts with the individual for the very first time. 
Do you read books or watch movies? Which is your favorite book/movie?
Yes, I am a big fan of listening to music and reading books. However, I am more into reading and trying out different genres of books. My new favorite book is the one I recently read – Finding You by Lydia Albano. It is based on human trafficking and how a young girl is captured and forced into slavery. Initially, she makes no effort to find a way out because she feels she is weak and small. However, as the story progresses, she gets the needed confidence and escapes, helping out a few other girls in the process too. This makes me want to indulge in social work even more and gives me the needed courage to start some campaigns of my own.
Do you have any leadership experience?
Yes, I do. While I was never the one who would take charge and make all major decisions, this changed when I became a representative of my class and a Vice President of the Debate Club. I started solving remote problems, listening to the issues of my classmates, and taking a lead in how to find solutions for the same. Now, I have come to realize that I have a keen eye for spotting problems that are rare and not usually talked of. My aim this month is to become the President of the MUN Club in my school and head the conference.
Tell us about a personal achievement that you are extremely proud of.
As mentioned before, I am the kind of person that has recently taken interest in activities that involve leadership and taking charge. Apart from that, I have also been an extremely nervous child. I am shy to even go in front of the class and participate. However, all this changed last year. I am a big fan of reading poetry, and I recently started writing some of my own too. My English teacher had a look at my writings and enrolled me in a poetry recital. Standing in front of the whole school and reciting a personal poem in the auditorium has been my biggest achievement so far. It not only helped me get rid of my fear of public speaking but also encouraged me to explore a career in English Literature. 
How do you plan to utilize the scholarship money?
Firstly, I will use less than half of the share to contribute to my college tuition fee. While most payments will be made through my parents' savings, I would like to take this opportunity to play a role in my fee payment. I would also like to visit my hometown in Washington for the very first time and understand where I come from. Finally, I would like to contribute to my mothers' non-profit organization for homeless and orphan children. Doing this will give me clarity on how serious I am about taking up social work as an added career for the future.
Where do you see yourself in the next 5-7 years?
I would be lying if I say that I have it all figured out and that I have a full-fledged plan in mind. I love to travel, and so I plan to take up a job that requires me to travel as a job description. I want to become independent, and since I will be staying in the hostel for my college years, I plan to work side by side and earn enough to afford a flat after I earn my degree. I want to pursue a career in journalism and literature. Additionally, I have also planned to publish a book in this lifetime!  
Would you like to talk/discuss/add anything else?
I think we have had ample discussion to get to know each other in a professional space. Additionally, I would like to acknowledge that I am extremely grateful to have got this opportunity. While researching about your university and the variety of clubs it offers, I came across the Nature Club. Since I am fond of nature and like to study new creatures and plants in-depth as a hobby, I cannot wait to contribute to your club and learn new exciting information in return! Finally, I would also like to ask you a question – what are some things that you expect for students/candidates to know about getting enrolled in this college?
What are the Advantages of Applying for a Scholarship?
Many people all around the world believe that scholarships are primarily for people who require financial aid. However, this is a myth and needs to be clarified. Not many students, even in the United States apply for a scholarship due to this mindset that has been embedded in both parents and children since the very beginning. It is important to bring to light some of the advantages that students can enjoy if they win a scholarship. A look at these positives will not only help students make their decision but may also lead to children reconsidering their decision of not applying for a scholarship at all. 
Increases Chances of getting into University of your Own Choice: The fact that you are applying for a scholarship is a big deal in itself. Once you set your mind to getting a scholarship, you have a detailed plan in mind and have more clarity towards the kind of university you want to get into. In case you have already won a merit-based scholarship in the past, your impression on the college board significantly increases! They want students who are capable of big achievements and hard work, a scholarship is a sign of exactly that.
Recognition: Not many students get selected for a scholarship. There are thousands of applicants each year, making the competition extremely tough. You have the right to feel good about yourself if you are one of the selected ones, as this is a win that stays with you for the rest of your life. You not only gain confidence but also start believing more in your hard work, achievements, and all accomplishments. 
Financial Support: Believe it or not, this is a major added advantage eleven for those who were not depending on financial aid. Most scholarships send you the reward money directly, while some wait for the technicalities to be carried out. This money can be used for college tuition or absolutely any expense that is related to the university. The kind of money that scholarships give you is sometimes enough to sustain you throughout all college years.
Makes your Resume Stand Out: Once you have the mention of a scholarship in your resume, it instantly stands out. The career industry today is very competitive and it has become a priority for children to indulge in activities that will make their applications look unique. Instead of balancing both studies and extracurricular for all your college years, you can simply win a scholarship and lessen your workload for building a great CV. 
Another underrated advantage is that of networking. Winning scholarships allows you access and interaction with students who have won the same scholarship from all across the globe. This kind of connection can help you land a good job or use their help in the longer run.
What is the Right Way to Apply for Scholarships?
There is no one way to apply for a scholarship. However, there are a few guidelines you need to keep in mind at all times. For all International students, the first step for you as an International Student is to seek advice and assistance from the scholarship/financial aid department of your school. They have all information regarding scholarships and can brief you about the process of the same. If not face-to-face, find out the number, email ID, or the official website for the same. 
Being eligible for a scholarship is another aspect where students may go wrong, and get confused. While there is no hard and fast rule, some universities look at the city you are from, and others solely pay attention to your grades and overall achievements. Do detailed research for the same, and only then decide on where, how, and when you want to apply. Once you shortlist the scholarship programs and start with the application process, make a list of all their requirements. The moment you need clarification or confusion arises on your end, contact the administrator of the concerned award. It is best to seek clarification more than once, as compared to having a lot of doubts and making mistakes in the end. 
Keep in mind that getting selected for the interview process is a big deal too. It means that you are eligible for their scholarship program and have met the criteria! The only obstacle in your way now is the interview and you need to ensure that you leave no stones unturned. Before turning up for the interview, make sure you are well researched about the college and know about its values, morals, and mottos. Finally, learn to maintain a balance. Don't look too eager, but at the same time be thankful that they consider you for their scholarship program.
Frequently Asked Questions
What are scams related to scholarships, and are they common? 
Scholarship-related scams are extremely common, especially in the United States. Firstly, be sure whether the offered scholarship program is authentic and original by doing in-depth research and looking at multiple sites about the program. If the information is too little or is vague, it may be a scam. Secondly, the easiest way to figure out if a scholarship is fake or not is by asking yourself a simple question – is it too good to be true? Analyze its selection process, advance payment, terms, and conditions, etc. The best way to avoid scams is by online look at the official sites of the concerned universities.
When is the best time to apply for scholarships in colleges?
The best way out is to check on the website of each college you are applying to and make a note of the important dates. There are usually 2 kinds of admissions – one for the fall, and another for the winter. The applications for the former are applicable till the late summer and late fall for the latter. Note that these are applicable for only the international students who are applying.
How important are grades/marks during the interview process?
Your grades and GPA does play an important role in getting selected for a scholarship. Winning a scholarship is not easy, and as discussed before, you need to start with your preparations well before time. This also includes being an all-rounder and scoring more than average grades in all subjects. Apart from marks, your overall holistic achievements are taken into consideration too. 
What is important to include in my scholarship essay? 
Your scholarship essay is one of the most important elements that can make or break your application. You need to make sure that you include relevant pointers, especially the ones that make you different and stand out from other candidates. Keep it short and crisp, but also include all your academic as well as co-curricular achievements. Mention everything keeping in mind that they also need to be relatable and appropriate for the type of university and course you are applying for.
Are there other documents that are to be submitted with the application for my scholarship?
Yes, colleges require quite a lot of documents to even consider you as a candidate. Your contact details and details about your school and where you live are basic requirements. Passing certificate and one that proves your grades, scholarship essay, and letter of recommendation are other added documents that colleges need. 
College Scholarship Interview Questions and answers