One of the leading American Corporations is Cintas. It is one of those corporations which offers a lot of things like uniforms, first aid kits, mats, mops, cleaning supplies, etc. They offer everything you would use in your daily life. It was founded in the year 1968 by Richard T. Farmer and it has expanded ever since. Its mission is to provide the customers with the best care so the name and value of Cintas never perish.  Here we will see about Cintas Pay.
Being one of the largest corporations to be present in America, it employs a total of 40,000 employees. It employs people for any type of position whether it is a store clerk or a business manager. With a wide variety of job options, it is no wonder that the company hoards this many people. If you are interested in being a part of this company and expanding its employee count, then let us try straight into the different jobs and their pay offered at Cintas.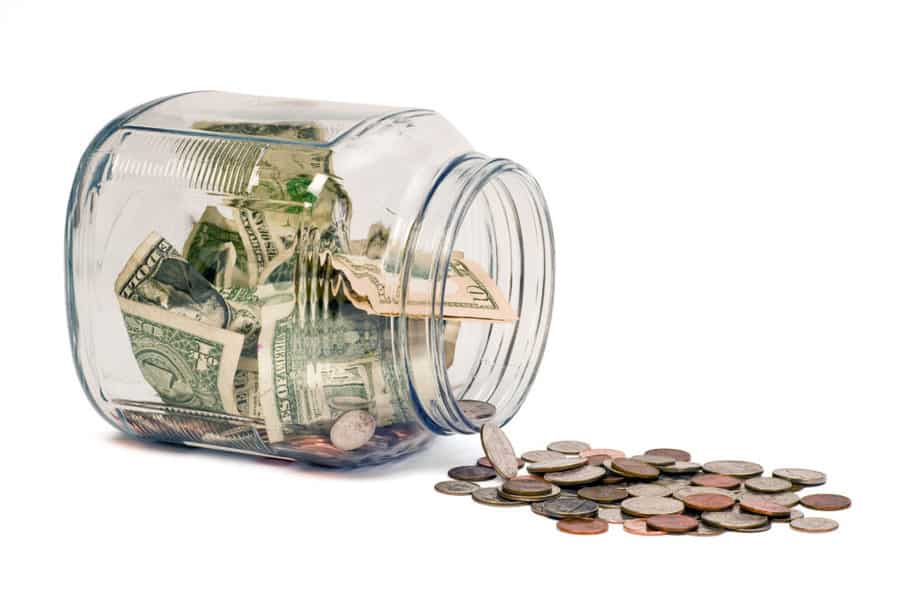 Career at Cintas
Cintas, being a one-of-a-kind company, requires a wide set of job candidates to fill entry-level and specialist roles. 
Sales, service, operations, and field support are the four key components of the firm. Sales staff visit customers and offer goods that make day-to-day office tasks safer and more efficient. 
Servicemen and women maintain items that have previously been provided to clients and may have specialized in cleanliness, fire safety, and other sectors. Inspectors, barcoders, and other comparable professions are available in the operations department. 
Field support personnel frequently serve as managers and team leaders. A good understanding of marketing, technology, finance, and any number of other issues relevant to operating a business gives candidates an advantage when it comes to selecting staff.
How to apply for a job at Cintas?
When applying for any job, one of the main things we consider is the application process and to see how the process goes from there. Nowadays, most companies follow a similar regiment when it comes to the application process of jobs. 
All in all, we will see what the job application process is like at Cintas.
All the different job opportunities are posted on the official site of Cintas. There are various job options for you, and with over 400 locations, you can freely choose an option and location that is best suited for you. 
After looking at the desired job and its details, you can click the apply button down the page.
After clicking the apply button, you'll be prompted to create an account or log in with a username and password.
After that, you will be taken to the application process, where you will give them the necessary details, they ask you.
When it comes to Cintas, you have an intriguing alternative when it comes to your application procedure. You can either continue with the job application process online or you can do it via their resume parser.
If you have a copy of your resume saved on the hard drive of the computer from which you are applying, the resume parser will pull information from your resume and fill up the relevant areas in our online application.
If you will be using the resume parser, you should verify the different fields given in the online application as errors do happen.
You can also apply for various job positions and not just one.
Interview Process
We shall now look at the interview process of Cintas after we have submitted the application form.
Cintas is one of those companies that will only hire hardworking and prestigious companies. They do focus on the amount of work experience you have had, even if it is a small thing as babysitting or internships. 
As a corporation with a wide range of employment opportunities, the labor services organization employs a variety of interview styles.
Entry-level employees often go through two or three rounds of face-to-face interviews with recruiting managers. Applicants for higher-level positions may be required to participate in repeated panel interviews.
Let us now look at what these rounds exactly mean and the different questions you can expect from these parts.
After you have applied for the job you want, it takes anywhere from three to six weeks for the company to respond to you. This is because, being a huge organization, they receive a great number of applications. 
They will send you an email advising you whether or not you have passed the application procedure.
They would have also listed that you should attend a phone interview with them shortly after.
The phone interview will be a brief interview that lasts a few minutes. At this point of the procedure, they will ask you questions to get to know you.
You will then be asked to give a virtual interview with someone of the managerial positions. This interview can be around three times with people of different high positions and can last from one to three hours, depending on the position you applied to be in.
During this portion of the interview, you will mostly be asked technical and behavioral questions. Cintas makes sure you are a hardworking employee but asks you these questions, so do not forget to prepare for this part thoroughly. 
After this, they will tell you whether or not you have passed or failed at getting the job. If you have passed then you will get asked to do a background and drug test to prove whether or not you are eligible for the job.
It is one of the longer interview processes out there, as explained by most of the applicants who applied for a job at Cintas.
Some Interview Questions you can expect
To make it easier to expect what is coming for you after your application has been approved, we will show you the different questions that are frequently asked during the interview process for Cintas.
We will also provide answers to some of them so you can see in what pattern you will have to answer them in.
Describe an instance when you put your own needs aside to assist a coworker with a job. How did you help them? What was the outcome? If you were hiring for this role, you would conduct an interview. What characteristics would you seek in Cintas?
Tell me about a moment when you had a workplace disagreement. How did you deal with it? What have you discovered?
Cintas Corporation looks for those that think beyond the box. When was the last time you suggested a workplace improvement? What was the outcome?
What would you do if a coworker admitted to lying on their résumé in order to get the job?
Give me an example of a time when you were able to talk to someone despite their hate for you (or vice versa). How did you handle the situation? What obstacles or problems did you face?
In Cintas, how do you feel about doing repetitious tasks?
What are some of the points of contention between you and your boss, and how do you handle them? What do you do when you are forced to make a decision?
Describe a moment in your previous employment when you settled a problem with a coworker.
Customer service is extremely important to Cintas Corporation. How do you handle customer service?
Tell me about a moment when you were feeling overwhelmed by the quantity of work on your to-do list. How did you deal with it?
A Bachelor's degree in business or a similar subject is required for many management and higher-level roles at Cintas Corporation. Please explain your post-secondary education to me.
Looking at your résumé, it appears that some talents required for this position do not stick out. How do you believe you'll compensate for these gaps in your knowledge?
Given that your history is in a different area than ours, what talents and traits do you possess that qualify you for this role in our business?
These are some of the interview questions you can expect when interviewing at Cintas.
Let us now look at the points you should consider when answering a few of these questions.
Q. Cintas Corporation looks for those that think beyond the box. When was the last time you offered an improvement idea at work? What was the result?
Ans: The interviewer wants to discover if you are an involved employee who offers recommendations and provides more depth thinking when it comes to digesting workplace improvement. Give an example of a period when you recommended a workplace improvement. It doesn't matter how large or little it is! Is there anything important that resulted from your suggestion?
Q. Give me an example of a time when you were able to talk to someone despite their hate for you (or vice versa). How did you handle the situation? What obstacles or problems did you face?
Ans: To begin, the idea is to describe the distinctions in personality to provide context for the interviewer. Second, you should talk about how that was influencing the scenario. Third, demonstrate how you were able to adjust to the manner the individual preferred to be communicated with in order to achieve your objectives.
Interview Tips
Cintas encourages workplace professionalism, strong ethical and moral standards, and positivism. They are good at being allies with business principles by telling personal tales about moral and ethical decision-making. You should always maintain a professional demeanor and dress according to the appropriate ways when attending an interview for them. 
When answering any questions, make sure you have gotten the answer figured out in your head. When the manager asks you the question, you should take a minute to analyze the question and the data given, and formulate the best answer you could possibly think of. 
When answering questions, make sure you are doing your best, and giving a positive and confident outlook to the interviewers. One thing that has helped a lot of interviewees when applying for a job at Cintas, is to use the STAR method. Hence, use this method to provide the best answer you could possibly think of. 
Different Job Positions at Cintas
We will list out some of the job positions that are available to you when working at Cintas.
Route Service Sales Representative 
Warehouse Associate – Washroom Operator – $17+/hour
Journalier de production – 
Assistant Route Service Sales Representative
Production Associate III
Warehouse Associate – 
Production Associate – Garment Hanger/Inspector
Fire Service Technician – Sprinkler Repair
Inside Sales Representative
Production Associate – Garment Sorter
Service Manager
Warehouse Associate – Loader/Unloader 
Production Associate – Special Operations Operator
Sales Representative – Uniform
Management Trainee
Production Associate – Consolidate & Pack Operator
Route Service Sales Representative 
Cintas Pay
The compensation that is given is one of the most essential factors we evaluate while looking for any sort of work.
Likewise, to ensure you of the important information that you need, we have listed out how the salaries are given out at Cintas.
Cintas wages range from around $26,564 per year for a Warehouse Associate to $125,470 per year for a Division Manager. Cintas hourly compensation ranges from $9.00 to $25.00 per hour for Appointment Generators to Project Managers.
Customer Service Manager, Business Analyst, and Business Analyst are the three highest-paying roles, followed by VP of Sales, VP of Marketing, and VP of Product.
We will now look more deeply into this and tell you the salary of some of the positions at Cintas. 
Sales Representative- $46,457 per year
Route Sales Representative- $46,387 per year
Technical Analyst- $120,611 per year
Sales Representative- $46,457 per year
Route Sales Representative- $46,387 per year
Account Manager- $55,235 per year
Loader/Unloader- $16.45 per hour
Order Picker- $20.30 per hour
Warehouse Worker- $743 per week
Alarm Technician- Average salary $55,988 per year
Building Maintenance- Average salary$24.00per hour
Electrical Helper- Average salary $54,031 per year
Equipment Maintenance Technician- Average salary $40,000 per year
Facilities Associate- Average salary $76,859 per year
Forklift Loader- Average salary $22,000 per year
Forklift Operator- Average salary $30,000 per year
Handler- Average salary $15.00 per hour
Inventory Associate- Average salary $48,448 per year
Lead Person- Average salary$40,000
Administrative Assistant- Average salary $41,173 per year
Administrative Clerk- Average salary $16.97 per hour
Administrative Services- $55,248 per year
Administrator- $37,301 per year
Billing Specialist- $36,553 per year
Sales Manager- $1,25,273/yr
Sales Associate- $57,572/yr
Route Sales Representative- $45,791/yr
Customer Care Specialist- $59,846/yr
Grader- $39,314/yr
INTERN/TRAINEE- $17/hr
Manager- $75,363/yr
Account Coordinator- $41,060/yr
Maintenance Manager Supervisor- $71,067/yr
Inside Sales Representative- $53,401/yr
Bus Driver- $40,421/yr
Maintenance Supervisor- $78,036/yr
Maintenance Technician- $27/hr
Attendant- $32,930/yr
Field Service Technician- $58,607/yr
Cintas Service Sales Representative- $46,991/yr
Account Specialist- $40,535/yr
Route Service Sales Representative (RSSR)- $48,817/yr
Account Executive- $80,037/yr
Sales and Service Representative- $49,322/yr
Benefits
When we look at most companies for their career options, one of the most things we look out for is the benefits offered by that company.  
Hence, let us look at the wonderous benefits offered by Cintas.
Dental insurance
Disability insurance
Health insurance
Vision insurance
Life insurance
Flexible schedule
Military leave
Paid time off
Childcare
Bonus pays
Performance bonus
Weekly bonus
Employee discount
Quarterly bonus
Monthly bonus
Stock options
Tuition reimbursement
Retirement plan
Food provided
Employee mentoring program
Conclusion
Hopefully, you have figured out whether or not to get the job at Cintas. The company offers one, great benefit and has a good working agenda. The interview process is the longest part of the whole job application process but if you are up for the wait, then it is worth it. You should prepare the interview questions well since they are the most crucial thing that will decide whether or not you get the job. The company also offers one of the best salaries, and with the wide variety of positions that get offered, it will be no trouble to stabilize yourself with this job. We hope that the information provided below has helped you and we wish you good luck in your future.
Frequently Asked Questions
Q.1. Cintas Corporation is what sort of corporation is it?
Ans: Cintas Corporation rents and sells corporate identification uniforms, as well as provide other business services such as entry mats, toilet cleaning services, and supplies, carpet and tile cleaning services, first aid and safety services, and fire protection equipment.
Q.2. What is the minimum age required to work at Cintas?
Ans: The minimum age required to work at Cintas is 18 years.
Q.3. Cintas matches how much of your 401k contributions?
Ans: As your 401(k) Personal Contribution, you can save up to 75% of your earnings.
Q.4. What exactly is a Cintas SSR?
Ans: Cintas' specialized service sales representatives (SSRs) operate one of North America's largest truck fleets. They are, however, more than just drivers. They are the face of Cintas, providing exceptional service to our clients daily.
Q.5. Is it possible to wear facial hair at Cintas?
Ans: Formal business clothing is expected, with white or blue dress shirts recommended. Beards are not permitted; only mustaches and goatees are permitted. The latter is a more recent policy shift. You must shave every day.