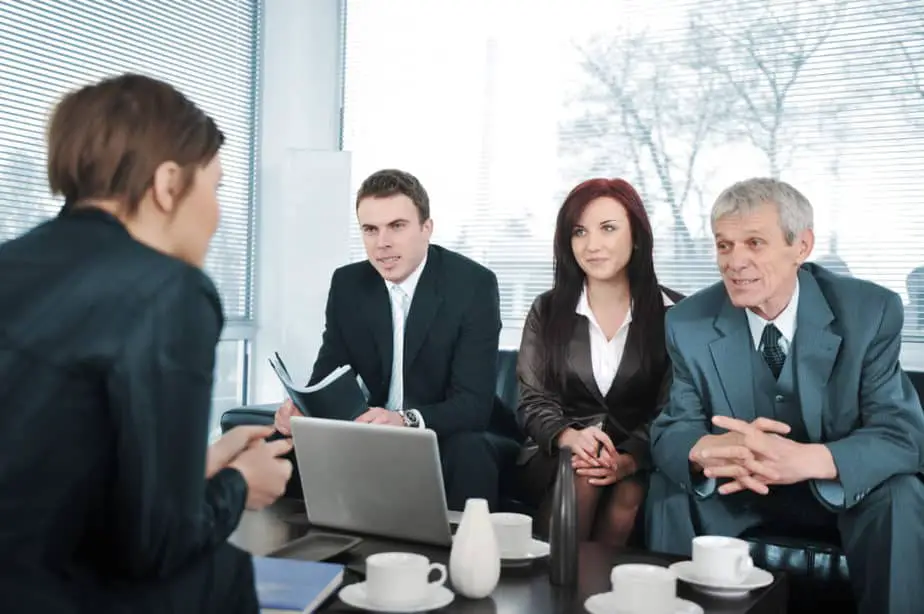 The US government is known for its brilliant army as they are one of the strongest in the world. The US government also has a website where interested people wanting to join the army can apply for it. 
Once you visit the US government military website, you will get to know all the details and information regarding joining the military or the army. The US government will not take you in the army without going through a selection process. 
One must have the required skills, knowledge, health, and other similar prerequisites to join. He/she has to be of a certain age to apply for the US army. Different age limits are mentioned on the US military website for different military positions. 
How long does the recruiting process take?
Most interested candidates would like to know how long it will take to join the army. Well, there could be different types of the selection process. Once you have met the service requirements that are assessed at the MEPS, then it won't be long before you get into the army. 
Make sure that you fulfill all the requirements and criteria at each stage of the selection process. There will be several other things that you might have to go through. Keep some patience and try to do well at every test. 
Army recruiter interview questions
Interviews are one of the most common forms of the selection process before getting hired. Whether the interview is for a job at a company or in the army one has to go through this process. Given below are some examples of an army recruiter interview questions.
Why does the US army need you?
How to Answer: This question is just another version of why you want to apply for the army. Well, while answering this question you need to speak about why you want to join the army. Answers often lie along the lines of how you have always dreamt of being in the army and now was the chance to grasp that opportunity. Other than that, you can say the things that you always had in your mind. 
What is your greatest strength?
How to Answer: One of the most common questions that you will ever come across. Well, while answering this type of question you will be judged about the things that you are capable of. Speak about the things that you can do and how they can benefit other people. Your answer to this question will help the recruiter determine how suitable you are for the post. 
What is your greatest weakness (es)?
How to Answer:  Another question that you will come across frequently. Speak the truth while answering this question because your recruiter might make the mistake to put you in the right job if you give false information. Each detail that you give is crucial for the selection process. Do not be shy to answer your weakness or weaknesses in case you have more than one. 
Why did you leave your previous job?
Ans: This question might be only asked those candidates who are not freshers or those who have had work experience before. Tell your recruiter the main reason for leaving your previous job and be honest. It can be due to the usage of drugs or some other things. The recruiter will check your flaws if they ask you this question during the interview. 
How do you handle your stress and pressure?
Ans: Any job in the world can be stressful and even in the army it is nothing new. You might have experienced stress in your previous work even in your daily life. It is simply about the actions you take and the decisions you make when you are stressed out to curb it. For example, most people listen to music when they are stressed out or under some kind of pressure to ease it. 
What kind of personality do you work best with and why?
How to Answer: This question is asked to you because your recruiter would want to know about you. You might not like working with every type of person but there are some types of people that you feel comfortable working with. You need to tell which are the types of people/personality that make you comfortable while working. The question will judge your adaptability and suitability skills to define whether you fit well with the team. 
What are the challenges that you are ready to face?
How to Answer: There will be several challenges that you might have already faced and you are ready to face in the future. While answering this question you need to say that whatever challenges come ahead you are ready to face. This question will judge your willpower. Speak and answer in such a way that the recruiter is impressed by you. 
Remember that the above questions are not the only questions that the recruiter might ask. Candidates should prepare themselves for a wide range of topics and come fully prepared for the interview. 
Some questions could be practical and some could just aim to test your knowledge. Sometimes the recruiter lets you think of an emergency and will ask you for a solution. So, one has to broaden their knowledge and skills whichever interview they go to. In addition to the above, it is also essential to focus on your confidence for impromptu questions. 
Conclusion 
Thus we learned Army Recruiter Interview Questions with their answers. In the end, you would wish to get into the army position that you want to get into. Once you get through then well and good because it is not easy to get into the US army. But, you have to keep your morale high and move in a certain direction. 
If you are not a resident of the US, then there will be different criteria for you to get into the army. Do some research and know more about the hiring process. It is generally not too difficult to access such information because most details are updated on the official website. 
Frequently Asked Questions
Can I ask questions to the recruiter during an interview?
Ans: You can ask questions and clear your doubts if you have any during the interview process. You should ask your questions only when your recruiter has finished asking questions to you first. Wait for the recruiter to finish before you start asking. 
How to prepare for an army interview?
Ans: You should dress up tidily and reach the site at least 15 minutes early. Simply answer all the questions that you are asked. For more details, you should watch videos on the internet. 
Do you get paid for doing basic training in the US army?
Ans: Yes, you will be getting some money while you are doing your basic training. You will have to struggle a lot before you become a soldier and while you prepare for it.
Army Recruiter Interview Questions and answers